In 2021, many parts of the world (perhaps excluding China and North Korea) including Southeast Asia are still very much affected by the COVID-19 pandemic, no thanks to the more infectious Delta-variant. Countries have to re-impose lockdowns and travel restrictions as the number of COVID-10 cases spiked. But the pandemic forces digital acceleration and digital transformation across various industries.
The situation in some Southeast Asian countries later improved following higher vaccination rates. Some of the countries have begun to reopen or partially reopen their borders to vaccinated foreign tourists. Their economies and businesses are resuming, with certain standard operating procedures imposed.
It's that time of the year again when we take a look back at what had happened in the year in the tech and startup scene, as we usher into 2022.
Here are some of the top tech news in Southeast Asia:
Grab's listing on NASDAQ
Grab, Southeast Asia's biggest ride-hailing and delivery firm, has made its market debut early this month after a record $40-billion merger with a special purpose acquisition company (SPAC) on NASDAQ.
This becomes the world's largest special purpose acquisition company (SPAC) deal and the listing is expected to set the tone for other regional offerings.
Grab counts Japan-based Softbank, Singapore state investor Temasek as investors.
It is worth noting that Grab's Co-Founder and Chief Executive Officer Anthony Tan has 60.4 percent of the voting power while owning just 2.2 percent of the listed company.
Grab's share price soared in pre-market trading in New York but after opening 18 percent higher at $13.06, its shares tumbled 20.5 percent to close at $8.75 on its first day. At the time of writing, Grab was trading at $7.30, giving it a market capitalization of $27.31 billion.
Founded in 2012 by Anthony Tan and Tan Hooi Ling as a taxi-booking app in Malaysia, Grab has since grown to become a super app with ride-hailing, food deliveries and financial services.
Grab has acquired Uber's Southeast Asia operations in 2018. The deal was the largest-ever of its kind in Southeast Asia then. Grab integrated Uber's ridesharing and food delivery business in the region into Grab's platform. With the combined business, Grab becomes the #1 online-to-offline (O2O) mobile platform in Southeast Asia and a major player in food delivery.
The company now serves customers in more than 400 cities across Cambodia, Indonesia, Malaysia, Myanmar, the Philippines, Singapore, Thailand, and Vietnam. Grab made headlines earlier this month when it announces its plan to acquire Malaysia-based premium supermarket chain Jaya Grocer.
Merger of Gojek and Tokopedia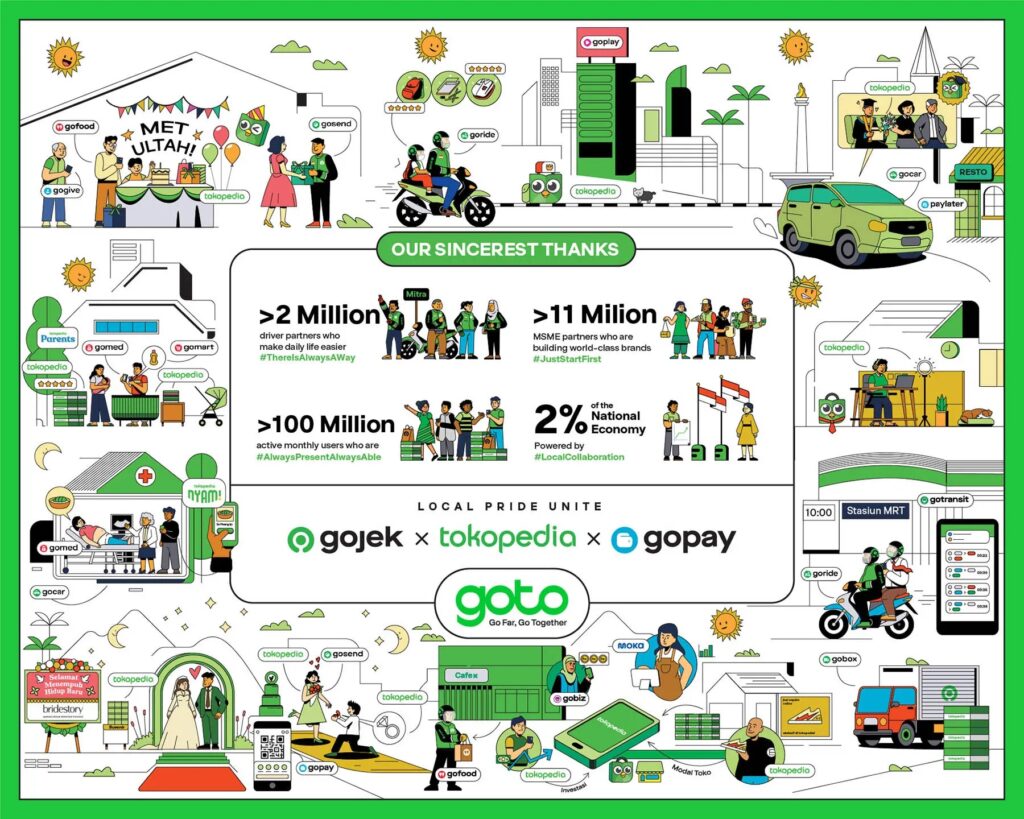 Indonesia's ride hailing giant Gojek and e-commerce firm Tokopedia officially announced their merger in May. The merger of the two large internet companies in Indonesia formed GoTo Group.
The combined Gross Transaction Value (GTV) of the merging companies amounts to $22 billion in 2020 with more than 1.8 billion transactions undertaken. Also, the merger brings together more than 2 million registered drivers, over 11 million merchant partners, and in excess of 100 million active users per month.
The two Indonesian tech companies have common backers, including US tech giant Google, Singapore state investor Temasek, and VC firm Sequoia Capital India. Tokopedia is also sponsored by China e-commerce giant Alibaba Group.
GoTo announced last month the first close of its pre-initial public offering (IPO) fundraising, securing more than $1.3 billion from investors including a wholly-owned subsidiary of the Abu Dhabi Investment Authority (ADIA), Avanda Investment Management, Fidelity International, Google, Permodalan Nasional Bhd (PNB), Primavera Capital Group, SeaTown Master Fund, Temasek, Tencent, and Ward Ferry.
Last week, Bloomberg reported that GoTo has hired banks to help it raise around $1 billion from an initial public offering in Indonesia, quoting people familiar with the matter. A local IPO that could happen as soon as next quarter.
GoTo will continue to be closely watched in 2022 on its listing plan in Indonesia and the US.
Bukalapak's IPO on Indonesia Stock Exchange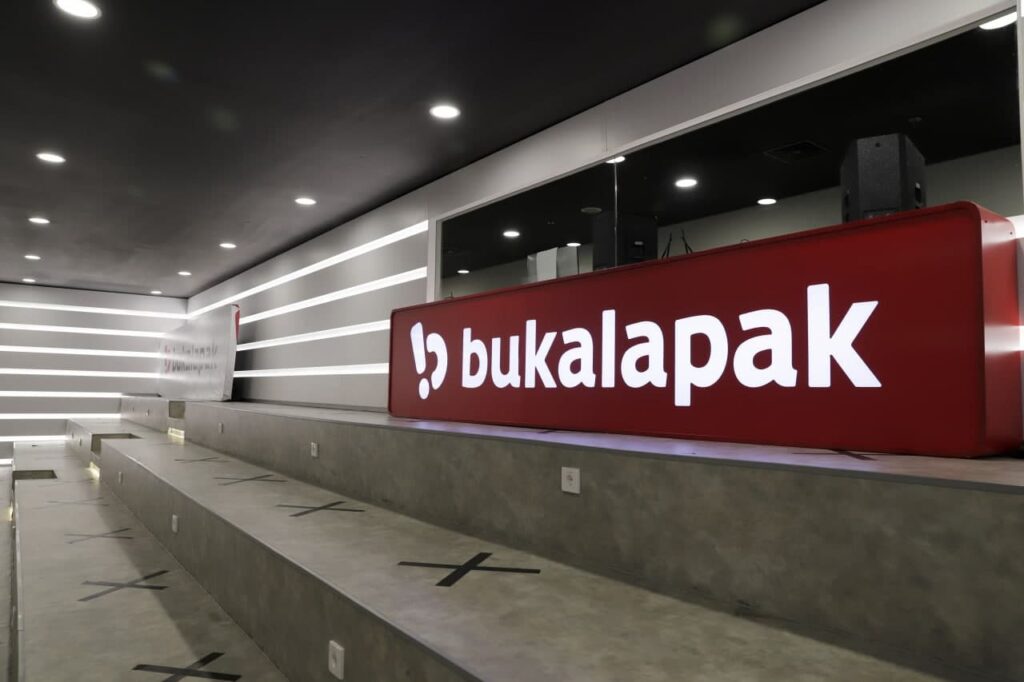 Indonesia-based e-commerce firm Bukalapak became the first tech unicorn to be listed on the local stock exchange. The listing of Bukalapak in August then could set the benchmark for other IPO hopefuls in the region. The debut comes ahead of another highly-anticipated listing in the country Goto Group. Online travel unicorn Traveloka was also said to be targeting an IPO slated for next year.
Bukalapak is Indonesia's fourth-largest e-commerce company after Tokopedia, Sea Ltd's Shopee and Alibaba's Lazada. The 11-year-old online marketplace focuses on micro, small and medium-sized enterprises (MSMEs) beyond top-tier cities in the country.
Bukalapak counts China's Ant Group, Singapore sovereign wealth fund GIC, Microsoft among its backers.
Bukalapak's share price jumped nearly 25 percent on its debut — from an initial public offering price of 850 rupiah ($0.059) to 1,060 rupiah. Its share price, however, has been on a downward trend. The counter closed at 450 rupiah on Monday declining more than 50 percent since it started trading in August.
Carsome emerges as the first tech unicorn of Malaysia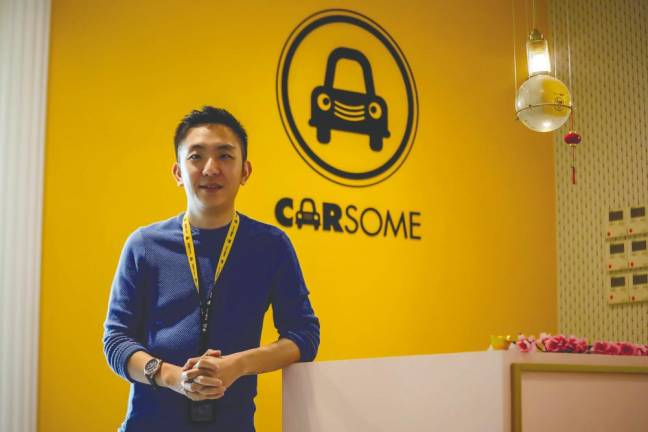 Malaysia-headquartered used car platform Carsome announced in July it plans to acquire listings and content automotive platform iCar Asia to create the largest automotive marketplace in Southeast Asia. The $200 million deal also turned Carsome into Malaysia's first tech unicorn.
Carsome is said to be weighing a plan to go public in the US through a special purpose acquisition company (SPAC) as an option, according to earlier reports.
Its rival Singapore-headquartered Carro has joined the unicorn club in June after completing a $360 million funding round led by SoftBank.
Carsome, which also has a presence in Indonesia, Thailand and Singapore, announced in September the close of its $170 million Series D2 round of funding, bringing the company's valuation to $1.3 billion and cementing its position as Malaysia's largest tech unicorn.
Last month, Bloomberg reported that Carsome is seeking to raise about $200 million in a funding round ahead of a potential listing in the US next year.
Binance ordered to stop services in Singapore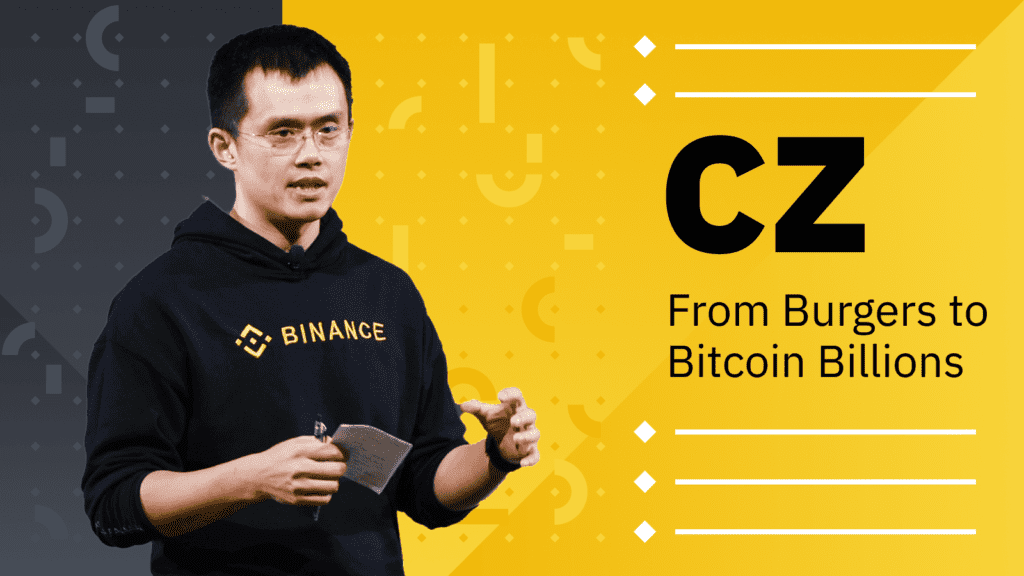 The Monetary Authority of Singapore (MAS) has ordered Binance, the world's largest cryptocurrency exchange by trading volume, to stop providing payment services in Singapore and to cease soliciting business from Singapore residents.
According to media reports in September, the regulator has reviewed Binance.com's operations and is of the view that the website's operator Binance "may be in breach of the Payment Services Act for carrying on the business of providing payment services to, and soliciting such business from Singapore residents without an appropriate licence".
Binance has come under intense scrutiny from regulators globally, including in the US, Malaysia, Britain, Italy, and Thailand, earlier reports showed. In Singapore, its registered unit Binance Asia Services operates Binance.sg.
Founded by Chinese-Canadian Zhao Changpeng in 2017, Binance has yet to have a physical headquarters but has an online presence in several countries. Zhao said in July that the company is stepping up on licensing and compliance procedures and planned to establish multiple headquarters.
Binance has a major presence in Singapore where Zhao has been based in the past two years. Binance Asia Services, the blockchain ecosystem and cryptocurrency provider behind Binance Singapore, announced earlier this month its post-money stake of 18 percent in Singapore private securities exchange Hg Exchange (HGX). But Binance recently suffered a setback in Singapore when its local unit withdrew an application to operate an exchange, making Singapore an unlikely option to be its headquarters.
Zhao is the majority shareholder of Binance Asia. Singapore state investor Temasek's Vertex Venture is an investor in Binance Asia, earlier reports showed.
Binance has continued to expand its footprint despite the setback and regulatory scrutiny faced in certain countries.
Last week, Binance said it has established a joint venture with a consortium led by MDI Ventures (MDI) to expand the blockchain ecosystem in Indonesia with the development of a new Indonesian-based digital asset exchange.
Bloomberg reported last week that Binance has held discussions with regulators in the United Arab Emirates about a potential headquarters in the Gulf Arab nation.
Singapore's Sea Ltd raises $6B in mega fundraising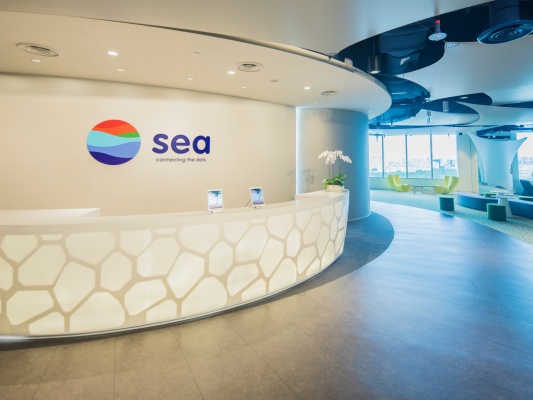 Singapore-headquartered gaming and e-commerce company Sea Ltd has raised about $6 billion in an equity and convertible bond sale, making it Southeast Asia's largest fundraising.
The US-listed company said it plans to use the net proceeds from the offerings for business expansion and other general corporate purposes, including potential strategic investments and acquisitions.
Shopee, the e-commerce arm of Sea, has been aggressively expanding its footprint globally. Shopee started its European expansion in Poland in early September, followed by France and Spain. The e-commerce unit is growing aggressively in Latin America and reportedly planning to expand to India.
Besides providing e-wallet, buy now pay later services in its app, Shopee has also added more services in different geographical areas.
In Malaysia, Shopee has in September launched food delivery services ShopeeFood in Klang Valley. It was reported last week that Shopee has launched taxi services in Indonesia, in partnership with Indonesia taxicab firm Bluebird Group. ​​
Sea, which is listed on the New York Stock Exchange, saw its revenue surge 121.8 percent to $2.7 billion in the third quarter ended Sept 30. Net loss, however, widens to $450.1 million from $340.8 million a year ago. Its share price was trading at $204.10 at the time of writing, giving it a market capitalization of $113.2 billion.
Mynt becomes first unicorn in the Philippines after $300M funding round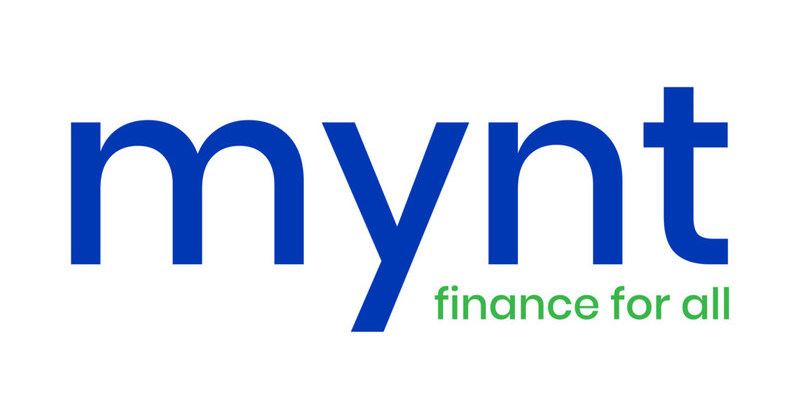 Mynt, the Philippine FinTech firm backed by China's Ant Group and Globe Telecom of the Philippines, has become the first unicorn in the country after raising $300 million from US-based Warburg Pincus and Insight Partners.
The funding round has boosted Mynt's valuation to $2 billion, Mynt announced in November. The six-year-old start-up, which is also backed by local conglomerate Ayala Corp, provides financial services spanning credit, savings, insurance, loans, and investments through its mobile wallet GCash. Since the onset of community quarantines as response to COVID19, Mynt said it has been at the forefront of digital transformation of Filipinos as the "go-to" payment and financial services solution to over 48 million users, nearly half of the national population.
Mynt also said then it is on track to reach PHP3 trillion ($60 billion) of gross transaction value, three times more than last year's record number. The company has also recorded peak daily app log-ins and daily active transactions of 19 million and 12 million, respectively.
Mynt said it witnessed an unprecedented increase in its number of merchants and social sellers, now at 3 million. Additionally, it has achieved scale while improving its unit economics, delivering positive EBITDA and net income in mid-2021.
Mynt's chief executive Martha Sazon told Financial Times in November the firm is trying to penetrate rural areas in different provinces. Only about a third of adults in the country have money in a bank, leaving them reliant on informal lenders but smartphone ownership is high, according to her.
AWS to invest $5B in Indonesia

Amazon Web Services (AWS), the cloud services arm of US e-commerce giant Amazon, has launched the AWS Asia Pacific (Jakarta) Region, and is planning to invest an estimated $5 billion in the region over the next 15 years.
AWS said the investment includes capital expenditures on the construction of data centers, operational expenses related to ongoing utilities and facility costs, and purchases of goods and services from regional businesses.
The new AWS Asia Pacific (Jakarta) Region is the latest in AWS's ongoing investments in Indonesia. In 2018, AWS opened an office in Jakarta. In April 2020, AWS launched AWS Outposts, offering Indonesian customers and partners access to the same AWS infrastructure, AWS services, application programming interfaces (APIs), and tools in virtually any data center, colocation space, or on-premises facility for a truly consistent hybrid experience.
In March 2021, AWS launched its first Amazon CloudFront edge location in Indonesia, offering customers in Indonesia up to 30 percent lower latency. Amazon CloudFront is a highly secure and programmable content delivery network (CDN) that accelerates the delivery of data, videos, applications, and APIs to users worldwide with low latency and high transfer speeds.
The overall internet economy in Indonesia will likely reach $146 billion in value, growing at 20 percent compound average growth rate (CAGR) in 2025, according to a report by Google, Temasek and Bain. PwC Indonesia noted Indonesian companies are rapidly embracing the cloud to improve productivity, lower costs, and increase scalability in their journey to leverage digital technologies, according to its survey.
The advisory firm estimated that the adoption of cloud computing will improve Indonesia's Gross Domestic Product by about $10.7 billion over the next five years.
AirAsia acquires Gojek's Thai business in $50M share swap deal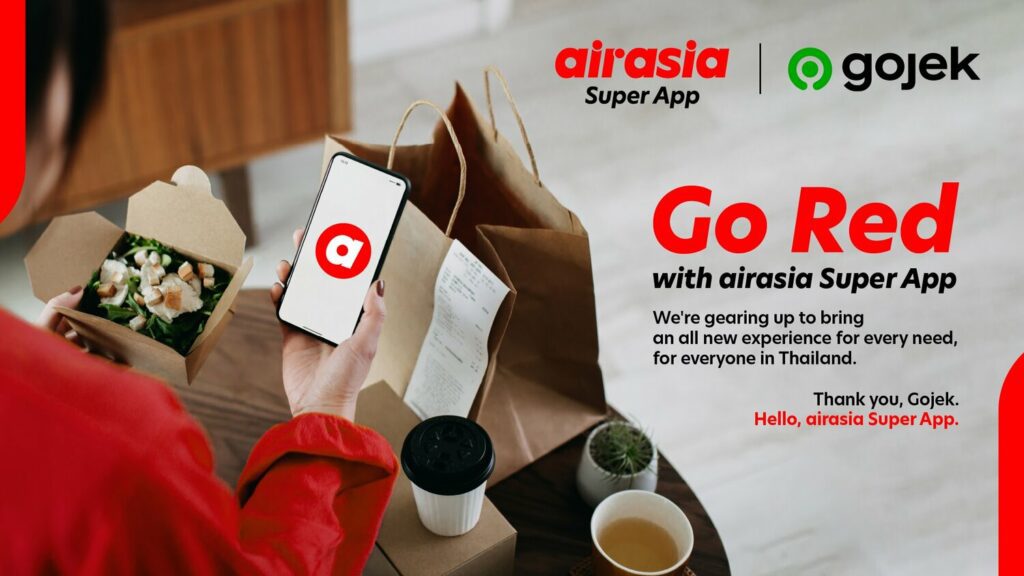 Malaysia budget airline AirAsia Group announced in July its digital arm, AirAsia Digital is acquiring Indonesian ride-hailing giant Gojek's operations in Thailand for $50 million.
Gojek will receive shareholding in the AirAsia Super App whose market value is around $1 billion, AirAsia said. The purchase considerations for the proposed acquisitions will be wholly satisfied by the issue of new shares in the AirAsia SuperApp. Gojek will own 4.76 percent in AirAsia SuperApp after the proposed acquisition.
The deal is expected to rev up expansion of the AirAsia Super App in ASEAN, while enabling Gojek to increase investments in its Vietnam and Singapore operations, AirAsia said then.
AirAsia has been actively building its AirAsia Super App and digital businesses when most of the group's aircraft were grounded due to travel restrictions to contain the infectious COVID-19 pandemic. The group has launched e-hailing service, AirAsia Ride in August. In the same month, its logistics arm Teleport has acquired the food delivery platform Delivereat as it expands its food delivery business.
AirAsia's FinTech unit BigPay has also formed a consortium and submitted its application for a digital banking license to the country's central bank Bank Negara Malaysia. The company has also partnered with more airlines to sell their flights on its Super App, part of its move to become an online travel agency that also offers competitors' flights and hotel bookings.
Vietnam's Society Pass (SoPA) launches $26M IPO on NASDAQ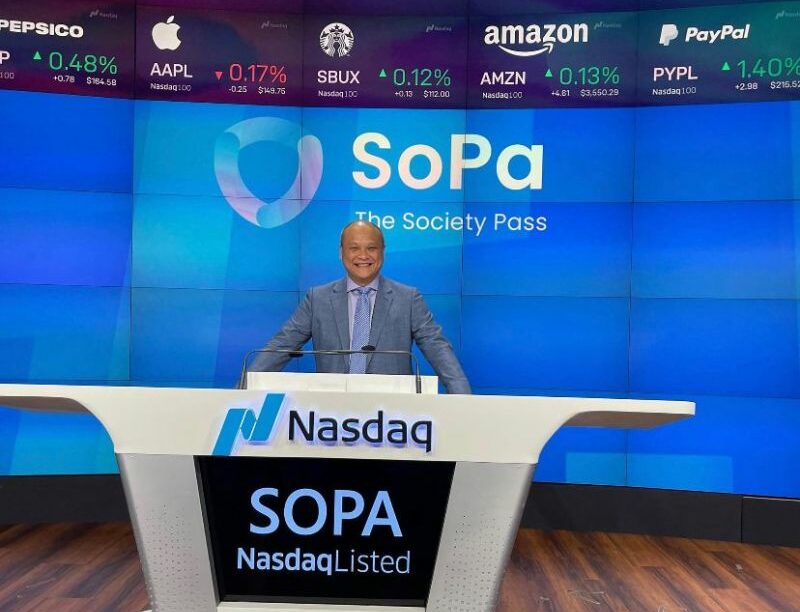 Vietnam-based loyalty and analytics platform Society Pass (SoPa), started trading on NASDAQ on Nov 9 under the ticker symbol "SOPA", after a delay. The firm claimed it is the first Vietnam e-Commerce firm listed on NASDAQ through a traditional IPO.
Its share price movement has brought the company into the limelight. SoPa saw its share price more than quintupled in its debut as a public company, ending its first session higher by a whopping 437 percent from its IPO price of $9 per share. A further surge later in the day saw the stock touching a high of $54.56. The counter later trended downwards since mid-November. On Nov 23, trading news portal Seeking Alpha reported that SoPa's shares plunged more than 70 percent on no apparent news.
On Dec 10, SoPa announced its establishment of regional headquarters in Singapore, emphasizing its ambition to build, scale and expand its service offerings to accelerate high-growth e-commerce businesses in the region.
The firm recently announced that it will be added to the Russell 2000® Index, effective at the open of the US markets on Monday (Dec 20), according to the preliminary list of IPO additions to the Russell indexes.
"Being a part of these highly regarded and widely used indexes will bring greater market awareness to our company as we work to achieve our goals for growth and expansion in Southeast Asia," SoPa CEO Dennis Nguyen said.
In an interview with TechNode Global, Nguyen said the firm is particularly interested in Indonesia and the Philippines as its next growth markets for acquisitions. The firm is keen to pursue acquisitions in categories that augment its loyalty point ecosystem, as well as e-commerce and online travel. A recent report by The Ken, however, criticized the company "has little to offer". "A look under the hood shows a startup with almost no revenue or assets," it noted. Public relations team of SoPa has yet to respond to TechNode Global's request for comments on the matter.
Shares of SoPa were traded at $11.26 at the time of writing, giving it a market capitalization of $216 million.
500 SEA expects more unicorns in Southeast Asia following successful exits like Grab, Bukalapak