500 Southeast Asia (formerly 500 Durians), the Southeast Asia-focused fund of global venture firm 500 Global, expects more unicorns in the region as it prepares to write larger checks and expands its focus area to include Vietnam and the Philippines.
"Our core focus is always going to be on Indonesia, Malaysia, Singapore as they form a synergistic region. But we're also going to start expanding our investment mandate and investing more into countries like Vietnam, and the Philippines as we see growing opportunities in both markets," Vishal Harnal, Managing Partner at 500 Startups Southeast Asia told TechNode Global in an interview.
"We're seeing more interesting startups. Those opportunities are interesting enough for us to put more capital to work in those markets," Vishal said.
US-based 500 Global (formerly 500 Startups) has in August rebranded its Southeast Asian fund. The firm said it will continue its primary focus on Indonesia, Malaysia, and Singapore, and may also invest in the broader Southeast Asia region.
It also plans to increase its commitment to founders. Besides seed-stage investing, cutting checks of up to $500,000, it is now open to larger follow-on cheques of up to $5 million, as well as potential investments through special-purpose vehicles, such as the $21.2 million vehicle it previously executed for Carousell, the firm said then.
"There's not been a change in strategy. We are more confident about our strategy now, especially since we've had a number of successes this year. We've had a string of successful exits that are coming up, so we're reaffirming our commitment to the region and our commitment to this strategy to support founders, in seed stage, and continue that support in the later stage through a follow-on investing activity, as well as through special purpose vehicles," Vishal added.
500 Global's rebranding move comes at a time when Southeast Asia is earning global attention for its rising share of the world's unicorns. The region is also seen as one of the fastest-growing internet economies in the world.
The firm said half of those $1 billion+ companies announcing plans to go public in 2021 and 2022 are 500 Southeast Asia portfolio companies including Singapore-headquartered ride-hailing giant Grab, Indonesian e-commerce firm Bukalapak, Malaysia used car unicorn Carsome, Hong Kong biotech firm Prenetics, FinAccel, the Singapore-based parent of Indonesian fintech startup Kredivo, and Singapore-based online classifieds marketplace Carousell from the firm's first generation of investments.
Grab could be shaping up to be the world's biggest SPAC, and Bukalapak has become the largest IPO in Indonesia's history.
"When you have examples of success takes place in any ecosystem, it spurs many other entrepreneurs to come and create companies. The rate of new company creation increases over time," Vishal said.
The emergence of large tech companies will, in turn, support new startups, new technologies, and future founders, he said, citing the example of Bukalapak's acquisition of Five Jack Co Ltd, a South Korean startup operating Itemku, focusing on gaming-related products.
"When you have large successes like this, it attracts more capital into the region. Once you can show the capacity to build large technology companies at scale, it reduces the risk of the market as a whole. It's almost like creating a vacuum for capital to come in because you're no longer fearful of the emerging markets' ability to produce winners and unicorns, and for those companies to exit after that," he explained.
Vishal also cited examples of the development in China and in the US after tech giants exited.
"If you look at what happened after the Baidu, Alibaba, Tencent IPOs took place, that's when there was like this 'Cambrian explosion' of startups and innovation in China. They have more than 200 unicorns," he said, adding that there is also a surge of startups and unicorns in US after tech giants Facebook, Google and Amazon were listed.
The number of unicorns in China reached 251 with a total valuation surpassing $1 trillion for the first time in 2020, according to a report by Greatwall Strategy Consultants, China Daily reported in April.
"Billion-dollar companies will continue to be born and probably be born at an accelerated rate now in Southeast Asia. So it's really an exciting time to be in the ecosystem," he said.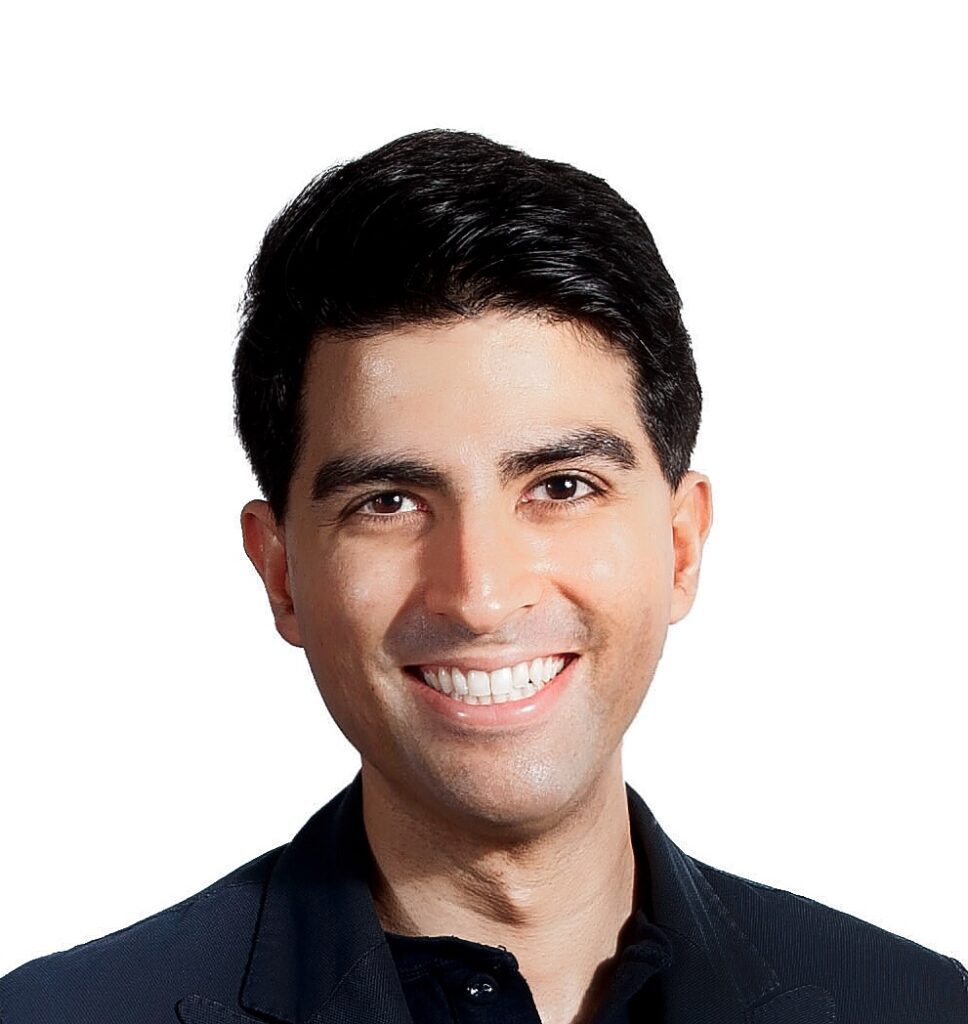 On 500 Southeast Asia's strategy, Vishal said 70 to 80 percent of its portfolio will focus on the broad themes set by the firm and the remaining of the portfolio will be based on development and trends seen in the ecosystem.
"We invest semantically. We set out maybe seven or eight themes that we think are going to be responsible for the growth of the new batches of unicorns in Southeast Asia. we look at changing consumer behavior patterns, changing behavior patterns of businesses, based on various trends that in the market, and maybe what we've seen in other markets in different parts of the world," he said.
Its investment themes include FinTech, healthcare, the creator economy, the 'All-Commerce' ecosystem, human and machine productivity, rural digitization, and sustainable cities.
"Thematic-based investing forms about 70 to 80 percent of the portfolio and the remaining 20 to 30 percent is always opportunistic, based on developments we're seeing in the ecosystem that may not be captured by these themes, of course with interesting opportunities in the longer run," he explained.
'Valuations are rational for where the market is at'
Despite more attention and capital flocking into Southeast Asia, Vishal said valuations are still at a 'rational' level as companies in the region were previously undervalued.
"I think valuations are very rational for where the market is at. For the longest time, I think Southeast Asian companies were in general undervalued as there wasn't as much capital investing in the ecosystem," he said.
"The valuations are moving towards 'rational', despite all the exits taking place and all the momentum we're seeing in an ecosystem. In other words, it's healthy growth," he added.
The COVID-19 pandemic has accelerated the expansion of the internet economy globally, including Southeast Asia. There will be 350 million digital consumers in Southeast Asia at the end of 2021 compared to around 310 million at the end of 2020. Almost 80 percent of Southeast Asian consumers will go digital by the end of the year.
Since the start of the pandemic, 70 million people have become digital consumers. Nearly half of them, or around 30 million people, became digital consumers from 2020 to 2021 alone. By 2026, Southeast Asia's digital consumer population is expected to reach around 380 million, according to a recent report by social media giant Facebook and consultancy firm Bain & Company, presenting huge opportunities to tech startups and tech investors.
The 'China factor'
Commenting on whether China's crackdowns on internet giants would cause investors to divert and bring more capital from China to Southeast Asia, Vishal said the situation in China could serve as a catalyst to bring in more capital into the region. He, however, said he has already noticed more capital going into Southeast Asia prior to the so-called crackdowns.
Reasons for the re-allocation were due to diversification, in search for higher returns and looking for next big opportunity, among others, he said.
"Some investors started to get a little warier of China and wanting to reallocate capital to other parts of the world that may be more resilient or reliable in the longer run in terms of regulatory outlook and regulatory risk. We have for a long time been seeing some reallocation of capital to Southeast Asia," he added.
"What is happening recently is perhaps catalyzing it to happen faster than it usually would. It's a combination of factors. Money is always attracted to places where there's an opportunity, and more money comes when that opportunity seems more certain," he said.
With or without China's recent crackdown on its technology sector, Vishal noted that Southeast Asia now has a proven track record of large companies creation and at the same time, unicorn exits are also taking place.
"That is already enough for capital to be attracted in large quantities to the region. So everything that's happening in China, maybe just increases the rate of something that was already happening in the first place," he opined.
500 Startups rebrands Southeast Asia fund to 500 Southeast Asia