At the Singapore FinTech Festival 2023, we learn how innovations are rewriting the narrative of financial empowerment, enabling a future where everyone, regardless of their geographical or socio-economic background, will have access to essential financial tools and services.
---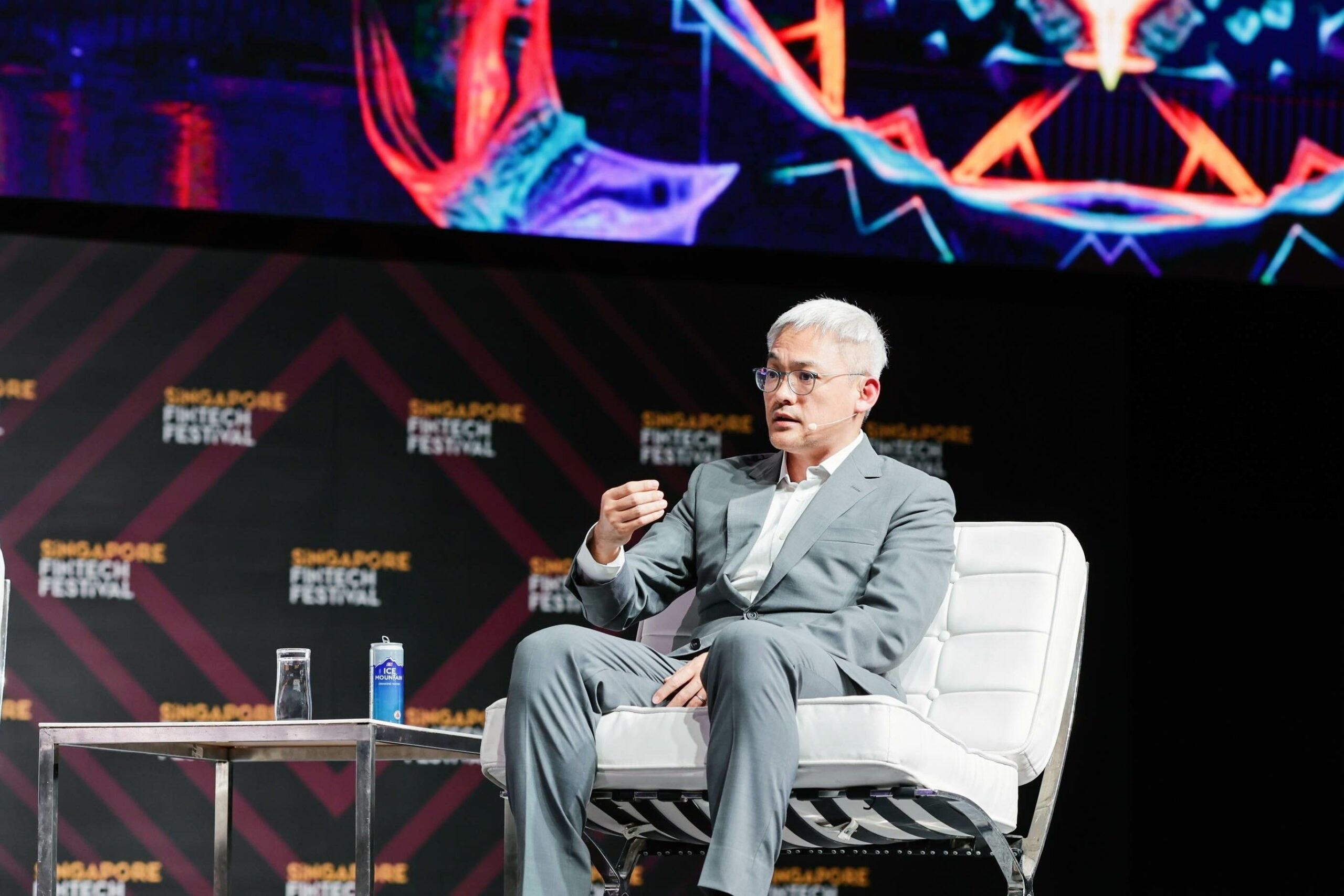 In today's interconnected global economy, FinTech is not just an evolution of financial services; rather it is a revolutionizing force that can bridge the gap toward servicing the next billion users globally. Through FinTech, financial services are being redefined with a vision that merges technological advancement with universal financial accessibility.
According to a report by the Centre for Sustainable Finance Innovation (CSFI) at Nanyang Technological University's Nanyang Business School, countries with a more advanced fintech ecosystem tended to have more resilient GDP growth, and healthier employment rates during the pandemic. Among all fintech sectors, mobile payments had an especially positive impact on economic resilience.
The study, titled Economic Resilience During the COVID-19 Pandemic – The Role and Significance of Fintech, also found that developing countries and those with underdeveloped FinTech industries exhibited a higher increase in demand for FinTech services after the pandemic began. In particular, there was a 50 percent increase in demand for fintech services from 2019 to 2020 in Southeast Asia, underscoring the potential for growth in these services.
Beyond economic growth: Changing the landscape of global finance for good
The future of FinTech will have marked changes in how institutions will collaborate and innovate to enhance financial access. Speaking at a panel on "Financial Services for the Next Billion" at the Singapore FinTech Festival, Yang Peng, President of Ant International, cited three key points that differentiate the next decade of FinTech innovations from the past.
"First, policymakers and central bankers might act more actively in the driving seat, transforming our financial infrastructure at an unprecedented scale," he said, citing the example of open banking projects being rolled out in over 68 countries around the world. "Take the Brazilian initiative, Pix. It already runs 160 million instant payment transactions a day, at almost zero cost. This has opened golden opportunities for their digitalization journey, especially for SMEs and underprivileged communities."
Secondly, new kinds of technologies will be making the biggest impact. "Previously wallet tech, payment tech, and credit tech have been the driving engine for innovating products to serve those underbanked. In the future AI, privacy computing, and Large Language Models (LLMs) will kick in and drive new stages of financial inclusion."
He also cited that collaboration needs to happen not only between technology and financial companies. "To achieve real inclusion means collaboration across sectors, not only among e-wallets or banks. And new technology can provide new guardrails of trust to make that collaboration happen. For instance, with privacy computing, all parties can pool data and information to create greater, broader-based growth, without sacrificing privacy and protection."
This evolution will be particularly impactful for SMEs and underprivileged communities, granting them unprecedented access to financial tools and services, fundamentally altering the landscape of global finance.
"These technologies are more than mere tools; they are the harbingers of a new age in financial inclusivity," said Yang Peng, further emphasizing the revolutionary impact of AI, privacy computing, and LLMs in reshaping financial services.
From AI-driven personalized banking experiences to privacy-enhanced data sharing, these technologies are making financial services more accessible, efficient, and secure. Their implementation is not just enhancing customer service and risk assessment but also ensuring a higher degree of data privacy and security.
Bridging the digital divide: Connecting 88 million merchants with 1.5 billion customers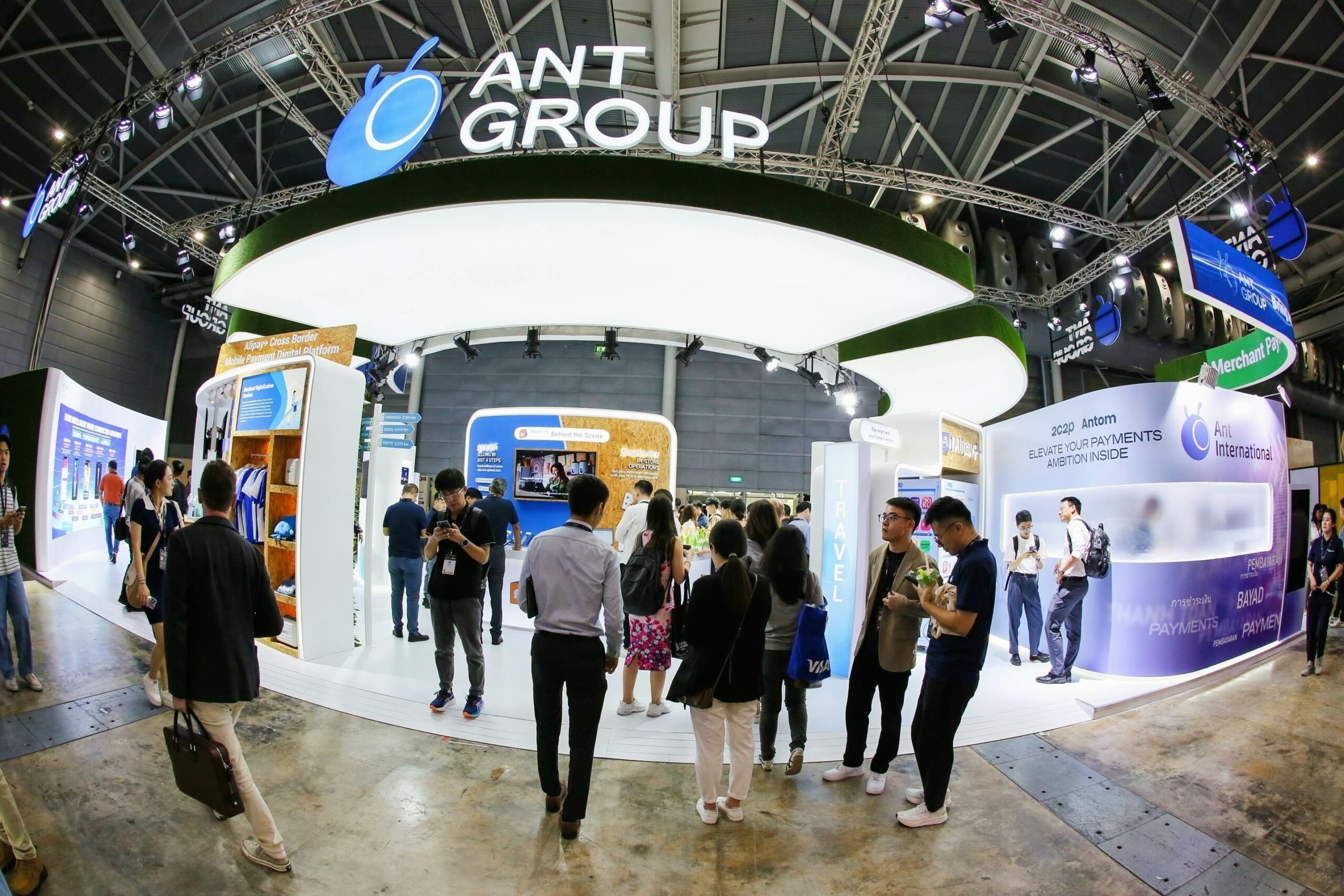 Ant International's strategic approach is intricately aligned with Ant Group's vision of global financial inclusivity. The company began its journey by supporting the rapid rise of e-commerce and cross-border tourism in China and has built up a repertoire of technology capabilities to support long-term growth across its main business pillars. These include wallet tech, payment tech, credit tech, platform tech, and risk tech. These are exemplified by four areas of innovation.
Alipay+ Cross-Border Mobile Payment Service: This service highlights Ant International's commitment to seamless global transactions, enabling worry-free cross-border payments and commerce.
Antom Merchant Payment Services: Aimed at helping merchants engage digitally with consumers globally, this platform leverages AI and digital marketing.
WorldFirst Digital Payment and Financial Services: Supporting SMEs in international trade, WorldFirst showcases Ant International's dedication to empowering small businesses with robust financial tools.
ANEXT Bank: Focusing on SMEs, especially micro-businesses, ANEXT Bank highlights Ant's mission to support underserved sectors, aiding their global expansion.
"Despite the uncertainties in the global economy, trends like evolving financial infrastructure, accelerating digitalization, and swift advances on the tech frontier present unprecedented opportunities for merchants all around the world seeking to achieve new growth, especially for small businesses who aspire to overcome the digital divide," said Yang Peng.
Looking toward the next decade in FinTech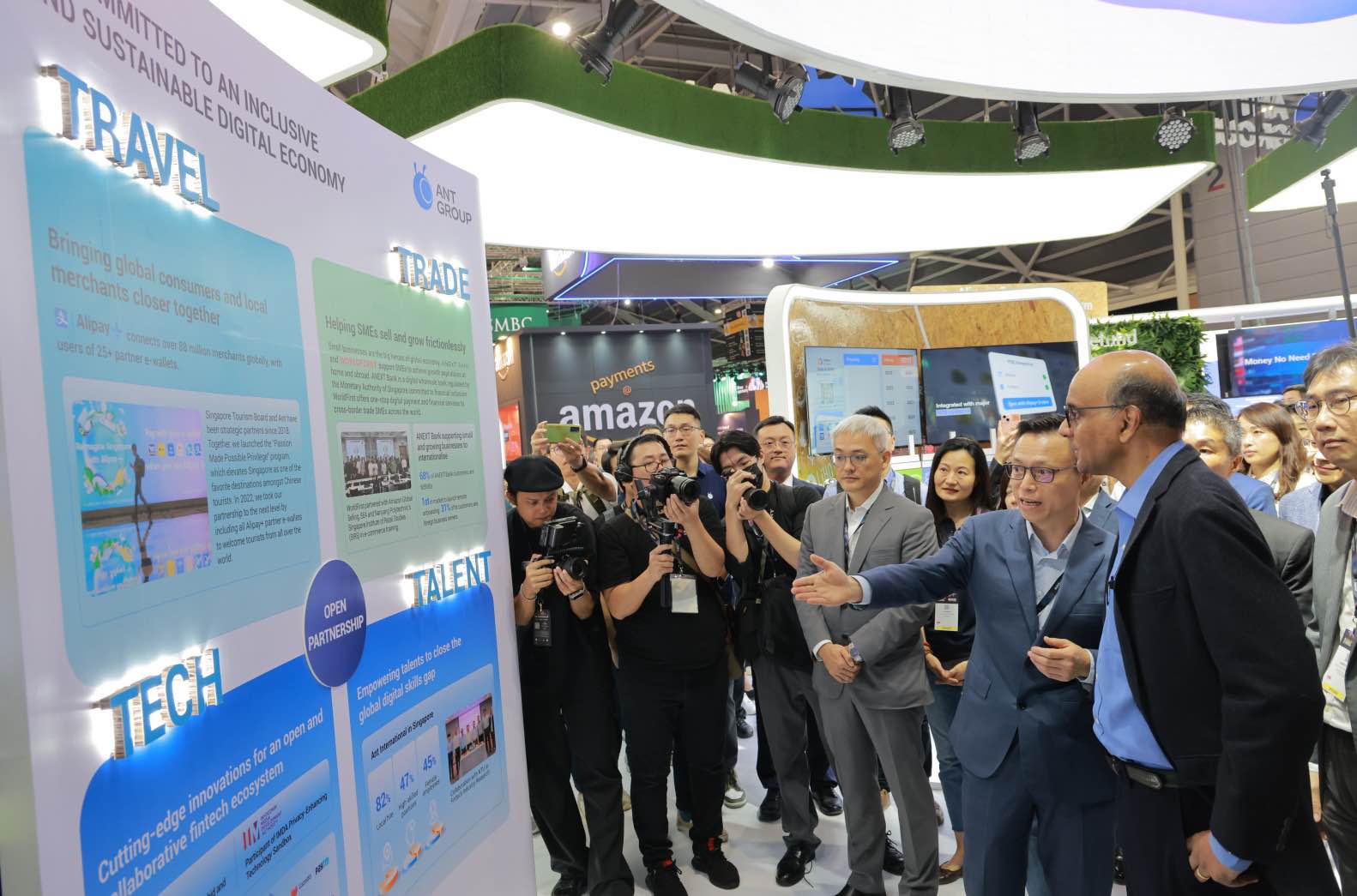 Looking ahead, Yang Peng envisions a fintech landscape continually shaped by advancements in safety and risk technologies, along with a push toward greater globalization. "The next decade in fintech is about creating a more connected and secure financial world," he predicts. With this, he anticipates that innovators will need to invest in three key areas in order to be relevant in driving global growth through digital commerce.
First, he cited how AI and LLMs will bring down the cost of providing quality services. "Large Language Models will allow AI to understand human language. LLM enables intelligent, fine-quality service at low cost. That is so important to ordinary people and communities who cannot afford expensive, exclusive services," he said.
Second, such innovations will not be sustainable without managing safety and risk. "Safety and risk technologies need to keep us steps ahead of bad actors who will be using technologies like AI, too. With AI Generative Content, e-KYC will be more challenging. We need to invest in sophisticated risk tech frameworks to safeguard our businesses."
Third, collaboration across institutions and industries will require a higher level of privacy to secure user data. "Privacy computing will break down growth silos while protecting consumers and businesses, said Yang Peng. He said that this addresses the challenge: "How can we find a way to connect all merchants and institutions together while continuing to safeguard data and expertise that will unleash the full potential of commerce?"
These digital innovations are not solely focused on technology, as fintech will also humanize finance, primarily through personalized services that are within reach.
"In the digital age, banking needs to change because customer expectations have changed. While customer need for quick, personalized service has been sufficiently addressed in many other industries, there is a notable gap in the financial sector in terms of accessibility to credit," said Quan Yu, Vice President of Ant Group, also speaking at the Singapore Fintech Festival 2023.
"In the next decade, the lending industry will see collaboration between banks and fintech institutions playing a key role. New technologies like AI and quantum computing will also play a significant role in helping improve customer experience in the financial sector," she shared.
The takeaway
The transformative nature of FinTech centers around its ability to enhance access to finance services. As this sector continues to evolve, it is not just altering the mechanics of banking and payments but is fundamentally reshaping the relationship between financial institutions and their customers. Technologies like AI and LLMs are at the forefront of this revolution, providing personalized, efficient, and inclusive financial services that transcend traditional barriers.
These advancements signify a shift from a one-size-fits-all approach to a more nuanced, user-centric model of financial interaction, where services are tailored to meet the diverse needs of a global customer base. Privacy technology plays an increasing role in this, ensuring that the surge in digital financial services does not come at the cost of user security and confidentiality. It also empowers businesses to leverage FinTech solutions while keeping within the bounds of privacy regulations. The integration of these technologies heralds a new era in finance, one characterized by greater inclusivity, enhanced security, and unprecedented accessibility.
In essence, FinTech is not just redefining the mechanics of finance; it is rewriting the narrative of financial empowerment, enabling a future where everyone, regardless of their geographical or socio-economic background, has access to essential financial tools and services. This paradigm shift, powered by cutting-edge technologies, marks a pivotal moment in the journey towards a more inclusive and equitable financial landscape.
How open-source fosters trust and innovation: Q&A with Ant Group's Wang Xu