"The Shelf of the Future looks like a mix of several alternative seafood and meat products for consumers to try every day! It promises supporting the demand for proteins, especially for the 10 billion we will be in 2050. Soon your diet will have seafood products that involve NO harm to the animal. From restaurant dishes and supermarkets to even a home-made cultivated seafood and meat maker, we are optimistic about the possibilities this technology can deliver," says Dr Sandhya Sriram, Group CEO and Co-Founder, Shiok Meats Pte. Ltd., in a TechNode Global Q&A.
Tell us about your background and that of Shiok Meats.
I am the Group CEO and Co-founder of Shiok Meats Pte. Ltd., Singapore, the first cultivated seafood &  meat company in Southeast Asia and the first cultivated Crustacean company globally. We have raised $30 million in funding since its inception in 2018 from a global suite of investors – USA, Europe,  Singapore, Japan, and South Korea. Shiok Meats also acquired Gaia Foods, a cultivated red meat company headquartered in Singapore. I am a stem cell biologist and scientist by training and education,  a former business development professional, a serial entrepreneur, and a thought leader.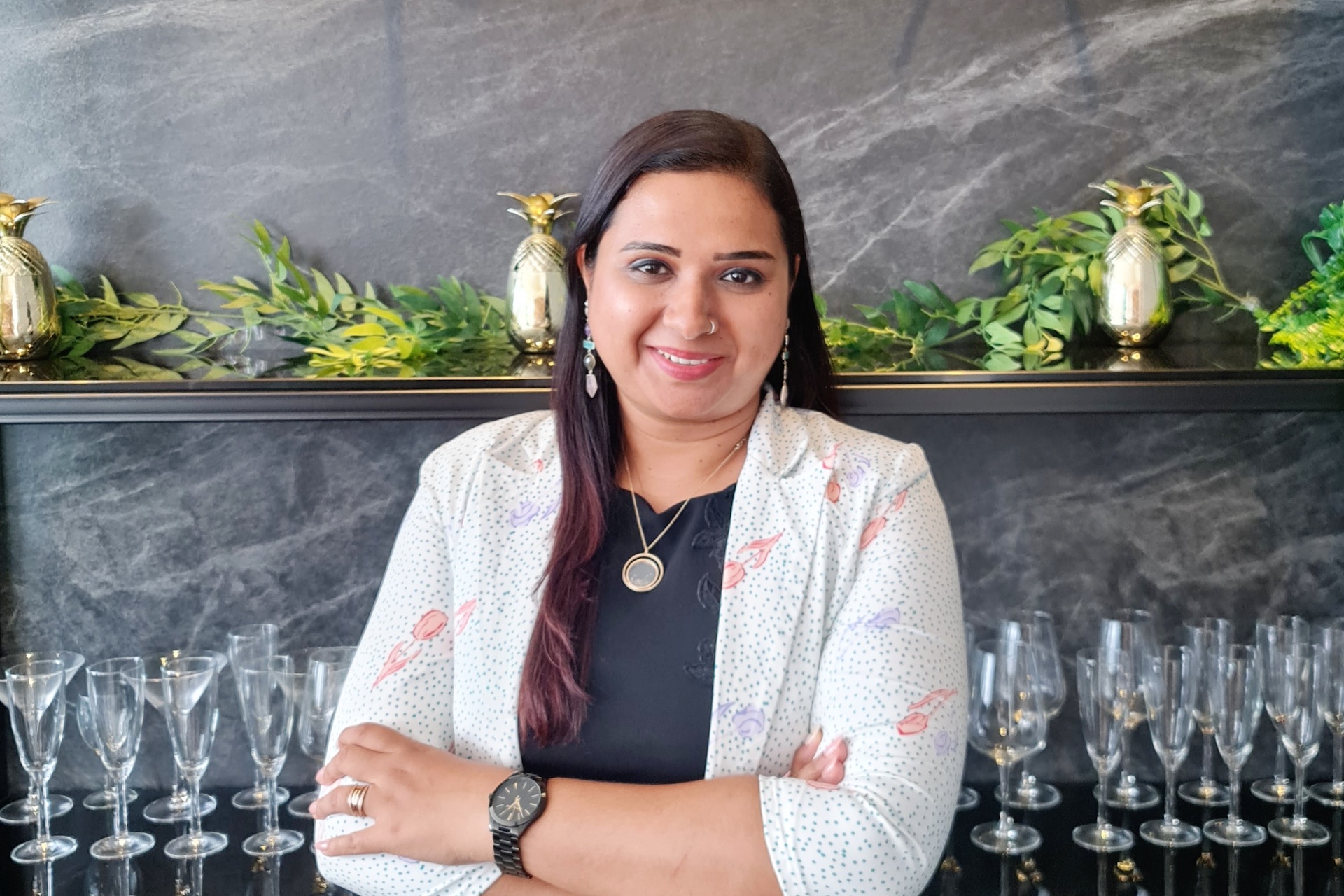 What are the trends driving innovation in your industry?
More and more start-ups will continue to grow in the cultivated meats and seafood area and in supporting industries like growth/nutrient media, scaffolds, and bioreactors. Investment in this field has continued to rise since 2020, and that trend will likely stay. In terms of products and collaboration, we expect to see more hybrid blend products with plant-based and cultivated meats or seafood, a great avenue to widen the choices available for consumers.
Would you agree that sustainability is important to building successful products and services today? How about building products/services for the future? Why so?
Sustainability is gaining increased importance in building successful businesses. Consumers are placing greater importance on products and services produced or sourced sustainably. They are concerned about the impact on the environment and their health. They are judging the companies, and they have the right to. For any company to be successful, it must incorporate sustainability into its business models.
Define impact. What role does this play in building products and services?
For me and for Shiok, as a business, it is the impact that has driven us to create an alternative for food. Everything from land usage to energy usage to the impact on the planet has informed how we take the cellular agriculture process to the next level and build the future of food from it. Consumers are increasingly becoming aware of the IMPACT of their food choices on the environment. They are keen to switch to alternatives that have a lower carbon footprint.  And, that's how we tie impact in the development of products and outcomes.
What are the three (3) key challenges in sustainable innovation? How is your company/team able to address these challenges?
Costs & Affordability: The critical component of this technology or any deep technology is cost and thus access to the mass market. In our case, for sustainable food innovation using cellular agriculture, the majority of the cost comes from the inputs – for instance – the media in which the cells grow outside the animal's body. To reduce price, we are building a system wherein we work with many different food-grade components and plant-based ingredients that have the potential to yield at scale and lower price points.
Regulatory Approval: Since this is about food at the end of the day, we work closely with the concerned regulatory bodies like the SFA to share our progress and bring awareness of the on-ground technicalities.  The sooner the regulatory approval, the sooner we will be in the market.
Acceptance & Adoption: No matter how great our tech is, if consumers don't accept it as an alternative and have reservations about adopting it as part of their diet, it will be a big challenge. Hence, we are consistently working on educating them across generations about the advantages, impact, and process behind it.
Please share any case studies, success stories, data, or industry insights that can highlight these.
We are proud of Shiok Meats' growth in the last four and a half years. We have grown from a team of 2 to 50+ full-time members today, setting up our own research labs, offices, and the latest, our mini-plant at Innovate 360. The mini-plant, spread across 2000 sqft, the first of its kind advanced R&D facility, was inaugurated by the Minister for  Sustainability and the Environment, Ms. Grace Fu.
We have maintained a steady development pace by showcasing prototypes for the three cultivated crustaceans in three consecutive years – shrimp in 2019, lobster in 2020, and crab in 2021. These showcases were closed-door events with media and industry experts and partners who were impressed with our products blended with local  Asian dishes.
As pioneers in the industry, we also understand our responsibility to educate the world on alternative proteins.  Hence, we conducted two exclusive consumer surveys in Singapore and Hong Kong to better comprehend the appetite for this new food technology. The results were extremely encouraging. In 2021, we co-hosted the first  Alternative Protein & FoodTech Show in Singapore in collaboration with Kind Earth. Tech, bringing together in person several alternative protein players in Singapore and the region.
This TechNode Global Q&A is part of the ORIGIN Innovation Awards 2022 series. Shiok Meats Pte. Ltd. is a winner of the Startup Leader of the Year: Future Proofing Heroes award.
ORIGIN Innovation Awards 2022 winners: Startup Leaders of the Year and Corporate Sustainability Champions