PInmicro is a global provider of IoT-based Real-Time Location Solutions (RTLS) that range from high-precision BLE and UWB hardware beacons to enterprise-scale cloud-native analytics. Its location intelligence solutions accelerate digital transformation across business domains including retail, education, manufacturing, event management, O2O, facility operations, and smart workspaces.
A winner at the Startup Awards – Internet Solutions category at the ORIGIN Innovation Awards in 2021, Pinmicro's vision is to help enhance the business performance of its customers by locating, monitoring, and analyzing resources in real-time.
In this TechNode Global Q&A, Tiby Kuruvilla, Global CEO of Pinmicro KK, Japan gives us insights on the convergence of AI, IoT, and RTLS, as well as how digital twins will drastically change how work is done, both in the physical and virtual realms.
Pinmicro was also a winner at the inaugural ORIGIN Innovation Awards in 2020.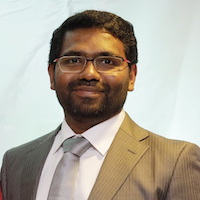 What are the trends driving innovation in the Asia Pacific region today, particularly relevant to solutions being provided for businesses or end-users?
Previously there were technology silos that were previously driving siloed innovation. However, in recent times, I would say that technology convergence is a big trend that has accelerated innovation and opened up new business opportunities. For example, while electric vehicles have become mainstream, we are seeing a convergence of AI, IoT, and Real-Time Location Systems that have transformed them into connected and intelligent vehicles.
Such vergence not only creates new innovative ideas for enhancing customer experiences but also creates new business streams for innovative companies. In our space, for example, we have seen our APAJ customers leverage our assistplus.io RTLS platform not only creating digital twins of industrial operations but also integrating our real-time digital data with AI engines for generating predictive operational analytics. This creates huge value for our customers who can now not only manage real-time operations but also plan ahead for upcoming (predictive) downtimes, etc.
Businesses in Asia are spearheading the mass adoption of Robotic process automation (RPA). With high cost-effectiveness and scalability, RPA uses robotics to automate and streamline tedious repetitive tasks. Automation will become an integral part of the business. The power of technology, and how it empowers businesses of all sizes to future-proof or enhance their operations, will continue to be crucial in the post-COVID era. From automation to AI, Blockchain to the digitalization of logistics, smart warehouses, digital twin technology, etc., will dominate in the next decade–with more connected, more intelligent networks and with a smart workplace.
What are three key challenges that businesses are facing, and how is Pinmicro company helping your clients/partners navigate these challenges?
In my opinion, I would say, Technology Adoption Pace, Hybrid Work Models, and Supply Chain Disruptions would be amongst the biggest challenges we (or other similar businesses) face today.
Technology adoption pace: In the last two years, COVID has digitally transformed the average customer. However, this has come with an unprecedented pace of change and hence businesses that were once physical have to move to a hybrid or virtual mode to serve their customer. Concepts like selling in the metaverse, or purchasing NFT digital assets with cryptocurrencies are no longer fiction and here to stay.
Hybrid work models: We have quickly evolved from physical ways of doing things to virtual these days. As much as technology can facilitate remote work and collaboration, for organizations globally, there is a challenge of "social capital erosion." Aligning an organization's vision and mission with a diverse and remote workforce is no doubt challenging, and this will be something we will have to learn and adapt if we have to succeed in the coming years.
Supply chain disruptions: At least in the next five years, I predict that supply-side mobility of any resource will go through some kind of disruptions due to the pandemic impact and government regulations. On the supply side, literally any resource– workforce, machinery, inventory–will see logistical challenges from source-to-procure-to-deliver. In our business, for example, the recent chip shortage is a good example.
Our real-time location services platform – assistplus.io provides the vital "last-mile" real-time data for generating Digital Twins of business operations.
For either of these challenges above, the fact is that our client and partners have been impacted the same way and hence there is mutual acceptance of the problem. At Pinmicro, we aligned closely with our customers and planned for potential customer impacts right from the beginning of the pandemic.
The key here was to innovate as fast as we could to minimize disruptions. For example, we pivoted some of our solutions to virtual and remote support features even before customers requested us so that they could still keep business running on our platform without being impacted by lock-downs. Similarly, we forecasted potential manufacturing disruptions and doubled down on our component procurement plans early on to avoid delivery impacts.

What are your bold predictions in terms of tech in the medium term? How about the long-term?
As the world is entering a new normal era after the pandemic business models and execution totally changed. Digitalization will be an essential part of daily operations. AI-optimized manufacturing will start to help production. The world experienced a sharp increase in delivery service during the pandemic, which created a huge demand for low latency high speed high reliable network systems.
The introduction of  5G will solve this problem. Quantum computing will be there to support the speedy execution of time-consuming tasks of today, this will change complex simulation operations which are taking months now. There will be more public awareness about energy consumption, carbon footprint, etc which will create an energy transformation technology.
The rapid development of digital twins–virtual replicas of physical devices–will support a systems-level transformation of the energy sector and the way we work today.
Healthcare and wellness-related technologies will play an important role in future technologies. plant-based food and alternative energy will be a game-changer in the new tech era. The rapid development of digital twins–virtual replicas of physical devices–will support a systems-level transformation of the energy sector and the way we work today.  Digital Twins will be there to boost the productivity of almost all sectors.
Can you share some interesting data or case studies from your portfolio or partners that are a good example of how technology can bring about impactful change amid today's business environment?
With more than 200,000 patients each year, our client's hospital is one of the busiest in the city and also one of the best hospitals in India and has won many awards and recognitions over the years for their outstanding medical treatments and care provided to the patients.
As patient volume started increasing, it was becoming harder for the management to keep track of the staff and patients' location. Information was incorrect about 20 percent of the time which meant that staff didn't know the exact location of 50 to 60 of the daily patients. Without an efficient, reliable way to keep track of patients' location, the hospital was facing long wait times. Staff time was wasted, too, as the staff made numerous phone calls and canvassed rooms to locate the patients.
By using assistplus.io, our IoT-based location and live analytics solution, there was minimum infrastructure required and along with a quick deployment timeline in the hospital. Bluetooth low energy (BLE) smart ID cards were provided to hospital doctors, staff, and BLE smart tags to the assets that had to be monitored. Smart sensors called CloudSense were installed at specific locations at the hospital. BLE signals transmitted from these smart ID cards and tags were captured by CloudSense devices and sent to the assistplus.io cloud in real-time. A powerful and interactive dashboard was provided to the hospital administrators for monitoring the staff and assets' whereabouts, real-time tracking, analytical reports, and finally also to monitor the time spent by staff at specific locations.
By implementing assistplus.io, the client was able to automate their staff and asset management and also significantly reduced patient wait times. By using assistplus.io they could serve 20 percent more outpatients. Assistplus's space utilization tools helped to increase the ROI of operation rooms.
How Pinmicro is optimizing industry 4.0 operations with data in-motion, historical insights, and last-mile location [ORIGIN Innovation Awards Q&A]