Tech Insight Series x TDPK Talk
In collaboration with True Digital Park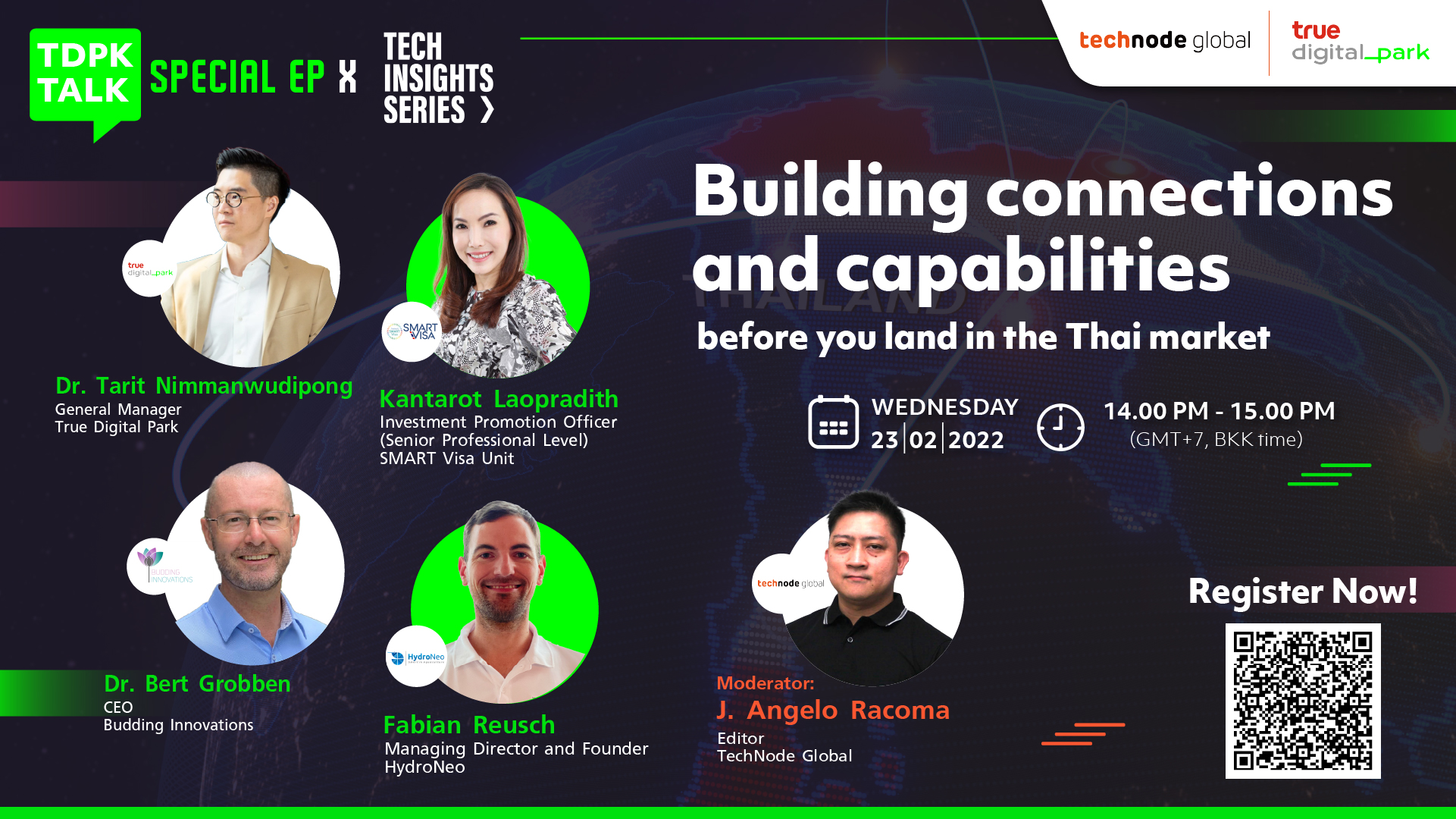 🇹🇭 Thinking about expanding your business to Thailand? Why not? Thailand's economy has been growing rapidly and has made remarkable progress in social and economic development, moving from a low-income country to an upper-income country in less than a generation.
Its capital city #Bangkok has become an important regional hub for startups.
In partnership with True Digital Park, Southeast Asia's largest tech and startup hub. The park is a critical driver for the development of the startup and innovation ecosystem in Thailand. We are hosting a session on "Building Connections and Capabilities Before You Land in the Thai market."
Join expert panel to discover the key things you need to prepare before expanding your business into Thailand.
Date & Time
February 23, 2022
2.00PM – 3.00PM (GMT+7)
Featured Speakers:
Kantarot Laopradith, Investment Promotion Officer (Senior Professional Level)
Tarit Nimmanwudipong, General Manager, True Digital Park
Bert Grobben, CEO at Budding Innovations Pte. Ltd.
Fabian Reusch, Managing Director and Founder, HydroNeo
Moderator:
J. Angelo Racoma

, Editor, TechNode Global
Register Today: