In our Technode Global Q&A with Sandhya Sriram, PhD, Co-Founder, Chairman, and Group CEO of Shiok Meats, we learn how consumers are increasingly becoming conscious about the health and environmental impact of the food that we eat.
A winner of the Startup Awards – FoodTech & AgriTech at the 2021 ORIGIN Innovation Awards, Shiok Meats is a cultivated meat and seafood company, the first of its kind in Singapore and Southeast Asia. "Shiok" in Singapore and Malay slang means fantastic, delicious, and simply, pleasure. Shiok Meats also owns Southeast Asia's first cultivated red meat company, Gaia Foods.
The company's mission is to bring delicious, sustainable, and healthy seafoods to consumers' tables, using technology to grow meat from healthy cells instead of animals. Currently, Shiok Meats produces crustaceans like shrimps, crabs, lobsters and is the first in the world to do so using cellular agriculture technology.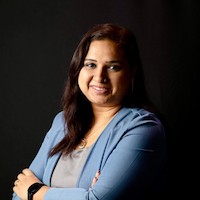 What are the trends driving innovation in the Asia Pacific region today, particularly relevant to food in the context of technology?
Alternative proteins
Cellular agriculture and plant-based technologies are powering the shift to alternative proteins that promise sustainability, security, and nutrition for the ever-soaring global population. In the last 5+ years, companies in this space have continued to advance their R&D efforts and innovate product development.
While cultivated meat will take a few more years to commercialize and become a shelf staple, Asians have shown deep interest in trying these products when available. With Singapore giving the world's first approval to cultivated chicken and plant-based products being launched across supermarkets, Asia is poised to become the hub for alternative proteins.
Smart manufacturing
This is to increase productivity/outputs without using up a lot of land/resources.
Digital Technologies to improve access and traceability
Asian consumers are looking for products they know everything about–from where it comes, what it contains, and how it can impact their health and the planet in the long run. This has made traceability and safety a key area of focus for food and agriculture organizations since consumers are now demanding transparency as opposed to being oblivious.
What are three key challenges that you are addressing, and how do you provide unique solutions to these challenges?
Shiok Meats is committed to helping the global food systems become robust enough to feed 10 billion people by 2050 without building excessive pressure on land, water, and animals.
Looking only at the crustacean fishery and wild-caught industry, they emit huge amounts of carbon dioxide per kilogram of crustacean produced. The crustacean aquaculture alone was found to emit more carbon emissions than the cultivation of pork or poultry! On top of that, the conversion of mangroves to shrimp farms has resulted in the loss of approximately 1.5 million hectares of mangroves since 1980 (which are one of the largest carbon sinks in the world).
Just with crustaceans, we aim to transform the expected $147 billion (by 2025 global market) by producing from crustacean cells instead of slaughtering. Our patent-pending technology is an animal-friendly, environment-friendly, and health-friendly way of growing seafood and meat from the cells instead of killing animals. Compared to farmed seafood, our process is expected to be at least six times faster. We feed our cells with a nutrient medium similar to crustaceans' nutritional profile to grow in the ocean, and this reduces the pressure on the seas and provides an alternative source of protein to the world.
What are your bold predictions in the food and agriculture sector in the medium term? How about the long-term?
Traditional food companies will increasingly embrace new technology/innovation and race to acquire young, disrupting startups in the FoodTech space while also building inhouse capabilities to scale it up.
Investments at scale in digital technologies, precision agricultural practices, and informatics.
Direct-to-consumers model with full-scale visibility of where the food was made and how it impacts their health and the planet's health.
Long term: Cultivated Meat will take center stage once commercialized–either in standalone dishes or co-creation with plant-based products.