The world will have nearly 10 billion people by 2050, a population total that will require 56 percent more food compared to that of 2010.
With global food systems already making up about a third of all man-made greenhouse gas emissions, moving to more sustainable food production, delivery and consumption, is critical.
To shed light on this issue and potential solutions, the recent three-day TechInnovation 2021 focused on "Sustainable Food and Nutrition" for its second day of keynote and thematic sessions.
Investing in food sustainability
The keynote session of the day, titled "What will be the Future of Food", spotlighted the rapidly-growing investments in food sustainability, the rise of plant-based mock meats, and the journey of these and other novel foods from laboratory to market.
John Friedman, Executive Director of AgFunder Asia and GROW Impact Accelerator, noted that investments in agricultural and food technology start-ups have soared, reaching US$24 billion globally in the first half of 2021 compared to about $30 billion for all of 2020.
"Over the past few years, it has become increasingly evident that we need to be doing things differently, and rethinking the way we produce our food, package and distribute it, and consume it," he said.
Firms that specialize in alternative proteins, which are proteins that do not come from meat, in particular, raised $3.1 billion in 2020 alone, more than three times the amount in 2019, underlining the fast-growing interest in the sector.
"With Asia's abundance and variety of ingredients, and enormous market potential, there is truly an opportunity for the region to be a fertile playing ground for alternative protein and novel food companies," Friedman pointed out. "They can tap into this expansive market, and help respond to the significant environmental and climate-related concerns about the future of our food production."
The rise of plant-based 'meat'
Alex Ward, Chief Operating Officer of Next Gen Foods, predicted that the trajectory of the alternative proteins sector could follow that of the plant-based milk industry, which in the United States has grown to 13 percent of the size of the dairy milk industry in recent years.
"Meat production is absurdly inefficient, and it is taking a toll on the planet. We owe it to the planet and future generations to do something about it because as our population grows and the demand for meat grows with it, that will cause more strain on an already broken food system," he said.
"Chicken is the biggest opportunity in alternative protein," he continued. "It is the most consumed meat in the world, especially in Asia, and consumers love and crave it. A company specializing in plant-based chicken would need to capture only 0.3 percent of the chicken market to become a billion-dollar player. We could have several of such billion-dollar players."
He noted that most firms producing faux chicken use soy because it is easily available, has the best taste, supply chain, and cost, and can be 'texturized' to have meat-like fibers familiar to consumers. "But tomorrow it could be pea or other ingredients, or different combinations of proteins. We need significant research and investment."
Companies bringing their alternative proteins to market should start by persuading chefs and restaurants to use them, he advised. "Show consumers what 'good' looks like, and that alternative proteins can be versatile. Launch in selected retail partners, and educate, educate, educate consumers on the proteins," he said.
The future of food safety
As businesses develop novel foods, they should also start discussions with regulators early to enable smooth commercialization of the products, said Associate Professor Benjamin Smith, Director of the Singapore Future Ready Food Safety Hub (FRESH).
He explained: "This will give the authorities the chance to learn about and understand the products, and develop the right science to bring them to market safely. The Singapore Food Agency (SFA), for instance, is very open to firms coming to it upfront to share their plans, ask for advice, and even provide information in a step-wise manner."
FRESH is helping to research, develop and validate new safety assessment protocols for novel foods and food technologies. It is also building expertise in food safety science by providing training, and partnering with the SFA and companies to improve risk communication for novel foods' safety, among other work.
A/Prof Smith stressed that food safety science must keep pace with novel food innovations, and collaboration between firms and regulators is key. "We need to talk about both the future of food safety and the safety of future foods."
---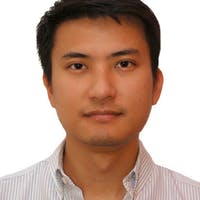 Feng Zengkun is a freelance writer and journalist based in Singapore. He focuses on environment and scientific research issues and has written for Singapore's government agencies and universities, including the Public Utilities Board, the National University of Singapore, and Nanyang Technological University. He was formerly an environment correspondent for The Straits Times in Singapore.
To find out more about TechInnovation 2021, visit www.techinnovation.com.sg.
TechNode Global publishes contributions relevant to entrepreneurship and innovation. You may submit your own original or published contributions subject to editorial discretion.
Image Copyright: boyphare1
ORIGIN Innovation Awards 2021: Startup Winners – HealthTech & MedTech, and FoodTech & AgriTech