This article is part of TechNode Global's partnership with CEO Roundtable Podcast and Asian Investors Podcast hosted by David Kim wherein we publish the revised transcripts from the podcast's interviews with inspiring entrepreneurs and experienced VCs. This edited Q&A is based on the show's original transcript. For the full interview, listen to the podcast here.
---
Luni Libes is a 29+ year serial entrepreneur and investor, most recently: Fledge, a global network of impact-oriented accelerators; Africa Eats, a pan-African holding company focused on feeding Africa; Realize Impact, a public charity making it easy for anyone to make an impact investment; and The Angel Accelerator, teaching early-stage impact investing.
Luni is an Entrepreneur in Residence Emeritus at the University of Washington's CoMotion, the author of The Next Step series of guidebooks and podcasts on entrepreneurship, and with The Pinchot Impact Index, he solved the question on how to measure impact across a collection of companies.
Fledge is a global network of business accelerators that focus on and invest in mission-driven for-profit companies, i.e., companies that solve real problems like poverty, hunger, climate, and inequality.
Africa Eats is a novel investment holding company that takes 27 graduates from the Fledge accelerator and which answers the question of "how do you build out the food/ag supply chain across Africa to end hunger and poverty?" The answer is a mashup of venture capital, business accelerator, and Berkshire Hathaway.
It seems like you are serial entrepreneur. Why don't you start off by telling us about yourself and your journey to Fledge and Africa Eats?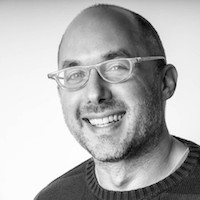 I'm a serial entrepreneur, for the first 20 years focused on venture-scale tech startups and the most recent decade building Fledge and its spin-offs, helping mission-driven for-profit companies, a.k.a. impactful startups.
Please tell us about fledgling and Fledge.
What makes the fledglings different from most startups is that they are solving the big problems of the world, not just making life a little easier for those of us lucky enough to live in the Global North middle class. This could be poverty in Africa but it can also be making cotton recyclable to lessen the damage of the global fashion industry or turning plastic waste into construction materials to turn waste into value and to stop filling landfills with plastics.
What is Africa Eats? Why Africa? And please walk me through how your business model works.
Africa Eats is a mashup of venture capital, growth-stage business accelerator, and Berkshire Hathaway. It owns minority stakes in 27 fast-growing companies that are building the food/agri supply chain in Africa. Our goal as investors is different from venture capital or private equity in that we aim to own our companies forever. With that goal, we end up building out services to fill in the business infrastructure gaps in Africa rather than worrying about if our companies look good to acquirers and shopping them around to have an exit.
Part two of this plan is to list Africa Eats on a public stock exchange. That way, our investors can have their own exit whenever they want, and so we can raise more money to keep our companies growing (historically they've been growing at an average of 60 percent year-over-year) and to add more companies.
What are the major problems you have identified in Africa, and how do you want to address these problems with your business model?
The most obvious missing piece in Africa is investment capital. The less obvious missing infrastructure are reliable electricity, truck leases, short-term business loans, and affordable insurance.
Please tell us about your investment strategy, or strike zone in terms of strategy, sectors, focus geographic market, ticket size and stage, social impact, etc. What do you look for when evaluating an early-stage startup or its founders?
Fledge's investment criteria can be described as team, impact, and odds of success. A great team is always needed. Impact, as in the scale of the potential impact, with the minimum being national and the maximum being global. Odds of success are the rest of the typical pieces of a business plan, the level of success, and the amount of capital required to execute the plan.
Which companies have you invested in recently? Please tell us about a couple of current portfolio companies you are bullish about.
We're about to announce our 28th company at Africa Eats: Obamastove Kenya. This is Africa Eats' first joint venture. Obamastove is the largest cookstove company in Ethiopia and the second largest in all of Africa. We're bringing Obmastove to Kenya through a partnership with Kencoco, another Africa Eats' investee, one that has been focused on turning coconut waste into cooking fuel.  Soon we'll have Obama stoves manufactured and sold in Kenya, and once proven we'll replicate again country by country across the 54 countries of Sub-Saharan Africa, as they all need efficient and affordable cookstoves.
Why Africa?
You can check out this page on our website: Why a Holding Company?  It answers this question.
Please tell us about the business focus and model of portfolio companies under Africa eats.
The common theme is food and agriculture, with most of the company aggregating, processing, and distributing food grown by collectively tens of thousands of smallholder farmers. That work lessens poverty as the farmers are typically paid two to three times what they were earning, growing those incomes past the country's per-capita median. That work also lessens hunger as it greatly lowers post-harvest losses, which cause 35 to 45 percent of the food grown in Africa to be wasted.
What do you have on top of your mind for the next step for Africa Eats, and what is the endgame?
Top of mind is our crowdfunding campaign. https://wefunder.com/africaeats lets anyone in the world invest in this vision, with just $100 as the minimum investment. Day to day, we're trying to get everything our companies need to succeed, and the key to that is capital. We're out talking to institutions about large investments, but this crowdfunding path lets us also include the masses too, and collectively they can provide enough to meet the needs of a handful of our companies. 
Related to Asia, do you have any plan to expand to Asia or to work with Asian investors or partners?
Asian investors should learn from the massive growth in China and India. There is only one other region in the world with over 1 billion people–Africa. That continent will see a massive wave of growth in the next twenty years and Asian investors can grab a piece of that growth through Africa Eats.
Once we prove our mashup model, we fully expect others to copy it, both in Africa as well as Asia and Latin America. We're already sure it's a better model than venture capital or private equity, and others will follow that belief once they see what we achieve.
---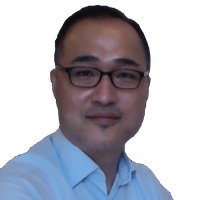 David Kim is the founder and Chairman of North Head Capital Partners based in Hong Kong.
David is an experienced CEO, seasoned banker, and global strategy professional with nearly three decades of cross-functional expertise. He worked at eight international companies and banks living in six Asian countries, during which he has successfully closed highly structured investment and financing deals for over 200 companies of various industries totaling more than $4 billion.
Prior to joining North Head, David was acting CEO at Leading Investment and Securities based in Hong Kong and Senior Executive Managing Director at W Bank based in Korea. David also worked as Managing Director and country head of corporate financing group at GE Capital Korea for seven years.
He started his career at Korea Development Bank Capital in Korea and helped to set up multiple Joint Venture non-bank finance companies and banks in emerging markets, including Nepal, Vietnam, and Thailand in the mid-1990s and also worked as CFO for MILC in Thailand. David is also a frequent lecturer at various seminars, MBA, and banks on the topics of M&A. international joint venture, and fundraising.
TechNode Global publishes contributions relevant to entrepreneurship and innovation. You may submit your own original or published contributions subject to editorial discretion.
Victor Chua of Vynn Capital on investment opportunities, finding fundable teams, and unicorn startups [Podcast Q&A]