This article is part of TechNode Global's partnership with CEO Roundtable Podcast and Asian Investors Podcast hosted by David Kim wherein we publish the revised transcripts from the podcast's interviews with inspiring entrepreneurs and experienced VCs. This edited Q&A is based on the show's original transcript. For the full interview, listen to the podcast here.
---
Victor Chua is a founding and managing partner of Vynn Capital, a Southeast Asia-based VC firm with a core focus on value creation for institutional investors as well as founders of innovative startups through strategic investments into early-stage technology-driven startups.
Victor was formerly the Vice President of Investments for Gobi Partners and managed two Southeast Asia-focused early-stage funds. Some of his notable investments include Carsome (Malaysia), Triip.me (Vietnam), and Travelio (Indonesia). Prior to that he was the largest venture capital fund of Malaysia, MAVCAP, and was involved with direct and indirect investments. His earlier days were with Willis Towers Watson, advising corporate, pension, and sovereign wealth funds on investment strategies. He was an honoree of the Forbes Asia 30 under 30 in 2017, Chairman of the Malaysia Venture Capital Association (MVCA) as well as a CFA charter holder and a Mensa member.
Vynn Capital is an early-stage venture capital firm founded with the objective of bridging the gap between traditional industries and the new economies through the development of technology. Key industries of focus include Travel, Property, Food and FMCG, Female Economics as well as Business Enablers (including logistics and fintech). Vynn Capital is currently active in Malaysia, Singapore, Indonesia, Vietnam, Thailand, and Myanmar.
You were awarded the prestigious Forbes Asia 30 Under 30 in 2017. And currently chairman of Malaysian Venture Capital Association. It seems like you are so advanced and successful, Have you been a genius from your school days? Tell us an interesting backstory.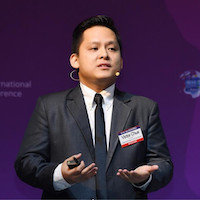 To be honest, I was never a very outstanding student. During my school days, I was one of those students who prefer to have a happy school life, rather than a competitive one. Even during my university days, it was mainly about experiencing life and enjoy every moment with the right company and friends.
Being a young leader and CEO, what have been the advantages and disadvantages? What is the advice you want to share with young and ambitious entrepreneurs in such traditional societies as Japan, and Korea for example?
Relative to the entrepreneurs who are out there, I don't think I am not that young. But of course, given the industry I am in, a lot of the people that I meet are more experienced than me. To a certain extent, it means that I have to be a lot more convincing than anyone and a lot more knowledgeable yet humble than most people.
These are very important values when it comes to building the right long-term relationships and partnerships. I think there is no real disadvantage as my age provides me the energy and ability to learn from everyone that I meet and gives me the motivation to go further in what I do.
Tell us a little bit about yourself and your journey to founding Vynn Capital.
I started Vynn Capital in 2018. In fact, our TechCrunch announcement was out on 13th February, a day before Valentine's Day, that's how I always remember it now that I am married! Before founding Vynn, I was with Gobi Partners as a VP. It was an interesting journey as I learned a lot. Gobi was a great platform for me as it allowed me to invest in some of the most exciting companies in Southeast Asia, including Carsome–Malaysia's first unicorn. Even after I left Gobi, I still invested in Carsome from Vynn and I am glad that I did.
Prior to Gobi, I was with MAVCAP, Malaysia's largest venture capital firm owned by the Ministry of Finance of Malaysia. I had the opportunity to work with other venture capital firms, such as 500 Startups as MAVCAP is also a Limited Partner to 500. Before MAVCAP, I was an entrepreneur, trying to build an EdTech business with my friends but we did not manage to grow it. That's why there is a saying that if you fail to be an entrepreneur, you become a VC!
Please tell us about Vynn Capital, e.g., your investment theme, strategy, sectors, and stage.
At Vynn Capital, we differentiate ourselves by doing two things: (1) being sector-focused and (2) investing based on synergy. We call this the ecosystem investing approach. We believe in the importance of being a high conviction investor, and as such, we invest in long-term opportunities of industries that we identify as high growth.
From there, we look for opportunities in companies and startups which we believe can form synergy and value creation can be done. With that, we always invest in companies that could collaborate and cooperate. We also believe in the growth of early-stage investing. So to sum it up, we invest in supply chain and mobility-related industries, focusing on startups raising Seed round to Pre-B rounds.
What are three common mistakes founders of early-stage startups make in fundraising?
Raising too late, raising with insufficient preparation, and not knowing the real reason for fundraising.
What are the fundable events you are looking for in early-stage startups?
Founder's humility–generally, I believe that a humble founder is more likely to be successful. For example, our first unicorn portfolio company, Carsome's, founders–Eric Cheng and Jiun Ee Teoh. Both of them are humble individuals, and regardless of how successful they are, they are still willing to learn and willing to give back. This is the most important factor to me. Because the more humble you are, the more able you are in attracting support and talent who are willing to make you successful.
Please tell us a bit  about your fund and a couple of interesting  portfolio companies and why you made investments in them
By this time, you would know that I have invested into Carsome–Southeast Asia's largest used-car integrated ecosystem and Malaysia's first unicorn. To sum it up, I invested in them for three reasons: (1) quality of founders, (2) business model that is expandable, and (3) an obvious market that is ready to be digitized and adopt technology.
For the same reasons, I have also invested into another company called Dropee, a second Malaysian company that is backed by Y Combinator. Dropee is a B2B SaaS-powered e-commerce enabler that enables traditional businesses to go online. This includes the small SMEs that were previously left out of the first few tech booms in Southeast Asia.
Now, more than ever, SMEs are in need of tools to allow them to compete and survive and there we have companies like Dropee. Just like Carsome, the business is so expandable that they are also in the FinTech arena through offerings like working capital financing, invoice factoring, etc. With all these expansions, the company is not just empowering SMEs, but also enhancing the existing supply chain that is due for an upgrade.
Another company that I have invested in is a company in Indonesia–Travelio, Indonesia's largest integrated property management startup. A lot of people would have expected Travelio to suffer during the pandemic, but their business model is resilient as it is driven by a team of entrepreneurs who are down to earth and focuses on business fundamentals. With that, they are almost breaking a new record every quarter. Not just a strong team, they are also a team that care of their customers and employees, making every effort to protect and prevent.
For Vynn, we believe that our investment strategy has been validated. Moving forward, we will focus even more on supply chain and mobility investments. We also believe that having a strong view of sustainability–focusing on providing access, opportunities, and empowerment–would help build an ecosystem that will benefit more of the smaller players.
People always talk about low-hanging fruits like ride-hailing, food delivery, e-commerce, and FinTech. Which verticals or which businesses do you think will experience explosive growth in the next couple of years post-pandemic? What are the trending business models in Malaysia and the rest of Southeast Asia now?
In general, we believe that the supply chain and mobility industry is a long-term growth opportunity. This is due to the following: (1) There is a higher demand for businesses to go online, (2) Southeast Asia is a fantastic logistics hub that can connect trades, and (3) The proximity with Japan and Korea will encourage more large companies in those two markets to be interested to work with Southeast Asian businesses.
With the factors above, we believe that supply chain and mobility will be the key connector that will allow more collaboration between the likes of Takashimaya, Itochu, Hyundai, etc. with local opportunities in Southeast Asia. We have been positioning ourselves as the key connector to work with the large corporations in Japan and Korea, helping them to search for great startups to work with in the region.
What advice do you want to share with startups from other parts of Asia, e.g Korea, Japan, and China regarding growth opportunities in Malaysia and Southeast Asia?
Collaborate–the ability to work with others is a strength, being able to do everything doesn't mean you have to. It pays to be able to be versatile.
What is your long-term goal for Vynn Capital and your end game in your professional journey?
I want to build Vynn Capital to be a trusted partner for family offices and large companies when it comes to venture investing. Essentially, we are always ready to empower our investors with what we know, so that they too, in the future, can do what we do.
---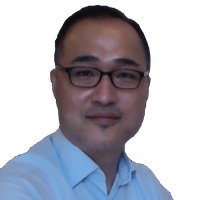 David Kim is the founder and Chairman of North Head Capital Partners based in Hong Kong.
David is an experienced CEO, seasoned banker, and global strategy professional with nearly three decades of cross-functional expertise. He worked at eight international companies and banks living in six Asian countries, during which he has successfully closed highly structured investment and financing deals for over 200 companies of various industries totaling more than $4 billion.
Prior to joining North Head, David was acting CEO at Leading Investment and Securities based in Hong Kong and Senior Executive Managing Director at W Bank based in Korea. David also worked as Managing Director and country head of corporate financing group at GE Capital Korea for seven years.
He started his career at Korea Development Bank Capital in Korea and helped to set up multiple Joint Venture non-bank finance companies and banks in emerging markets, including Nepal, Vietnam, and Thailand in the mid-1990s and also worked as CFO for MILC in Thailand. David is also a frequent lecturer at various seminars, MBA, and banks on the topics of M&A. international joint venture, and fundraising.
TechNode Global publishes contributions relevant to entrepreneurship and innovation. You may submit your own original or published contributions subject to editorial discretion.
How Carsome became Malaysia's largest tech unicorn – with a little help from a friend