Digital commerce is experiencing accelerated growth in the region, driven by a big shift in consumer behavior and preference. According to the recent SYNC Southeast Asia report by Facebook and Bain & Company, digital retail in the region will grow by 85 percent year-on-year, with almost 80 percent of consumers going digital by end of 2021. This growth surpasses even other high-growth regions like Brazil (14 percent), India (10 percent), and China (5 percent).
Southeast Asia is dominated by a few giant online retail platforms, although in this TechNode Global Q&A with Bela Gupta D'Souza, the Founder of mom-focused e-commerce platform edamama, we learn how there is room for targeted and vertical-oriented e-commerce players to thrive.
She shared that targeting this market requires a keen understanding of the psychology driving decision-making, such as preference for quality over cost, as well as social influence. "Decisions on what products to buy or services to avail of as parents are often influenced by research, social proofing, and seeking out detailed reviews," D'Souza told TechNode Global. As such, online shopping in this vertical "needs to be a discovery-led experience instead of a search-driven process."
D'Souza is no stranger to tech-driven commerce and marketing in the region, having previously co-founded Groupon and AdSpark Philippines, and being Managing Partner at startup advisory Decapolis Partners. With edamama being founded in 2019 and officially launched in May 2020, it was perhaps serendipitous that the e-commerce company met validation among its userbase just as the pandemic led consumers to shift their shopping activities online.
In July 2021, edamama raised $5 million in pre-Series A funding led by Gentree Fund together with Foxmont Capital Partners, Robinsons Retail, and Kickstart Ventures, to bolster its capabilities in automation, product development, innovations, as well as warehousing, and logistics.
Below is the TechNode Global Q&A with Bela Gupta D'Souza, Founder of edamama, in full.
What are the trends driving the e-commerce space today? Tell us about your decision to focus on mothers (or parents in general?) as the target of edamama?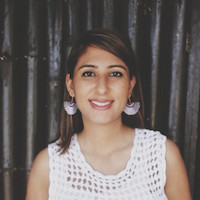 Young mothers are Southeast Asia's most powerful online demographic. While women are driving most of the e-commerce volume in the region, mothers are driving the value. They spend countless hours browsing daily for information, advice, products, and services to support their parenting journey. This makes them one of the most engaged digital consumers in the region. Yet, this market with a potential of >65 million customers regionally remains highly underserved.
While we were already on our way, the pandemic has ushered in the golden era for the Philippine internet economy. The compound effects of a booming population coming online, the growing appetite of local and regional investors, and the strengthening of the local startup ecosystem reveal an exciting outlook for the Philippine e-commerce industry in the years ahead, which will be valued at >$15 billion by 2025.
edamama aspires to be the leading parenting commerce platform and consumer brand in Southeast Asia, leveraging content and community-driven strategies to help mothers simplify decision-making and find everyday joy in parenting. edamama officially launched in May 2020 in the Philippine market, which has the highest fertility rate among major regional economies and has a top 10 baby population globally.
What are the three key challenges in this industry, from the perspective of users, merchants, and the platform itself?
Decisions on what products to buy or services to avail of as parents are often influenced by research, social proofing, and seeking out detailed reviews. We, therefore, think that shopping increasingly needs to be a discovery-led experience instead of a search-driven process.
For parents, content and community validation have a significant influence on discovery and that's what we find broadly lacking in the current online shopping ecosystem dominated by marketplaces.
For merchants on these platforms too, we see the increasing challenges for them in being able to make their brands stand out as they compete against so many others for visibility with a very broad audience base.
As a result, we expect merchants, too, will place increasing importance on their own brand.com stores and also seek alternative sales channels where they can reach new customers and connect with them beyond just offering sales vouchers and discounts. As we develop edamama to become that extended sales channel now for several hundred parenting-focused brands in the Philippines, as a vertical player, we are more focused on unit economics and ensuring we build a sustainable business model that is not driven by heavy discounting. We expect to grow edamama into becoming an 'everyday platform' for mothers across the country.
Why did you focus on the parent niche? Apart from that, how is edamama uniquely addressing the above challenges?
Modern motherhood is inherently driven and reinforced by content, community, and commerce interacting with each other. As digital natives seeking answers online, young mothers today spend twice the amount of time online versus before their pregnancy. They are deliberate and discerning buyers, relying on social proofing and expanding their trust circle to an online tribe of mothers, comparing and filtering a wealth of information to personal style, beliefs, and preferences. They also take joy in documenting their parenting journey and are open to sharing detailed reviews and advocating for the best finds, making them powerful everyday influencers.
E-commerce marketplaces act as promotion-driven search engines that connect sellers to buyers, with limited accountability towards product quality and authenticity, feedback and reviews, and customer service. For mothers, purchasing decisions are not based on price alone, but factors such as quality, the reviews of other mothers, product warranty, and safety standards. They also possess unique purchasing behaviors and expectations that are centered around convenience, authenticity, and reliability.
We believe a verticalized play for mother and child e-commerce is long overdue in the region. Moreover, as the e-commerce landscape matures, we are convinced customers will seek out specialized platforms that understand their specific needs and innovate solutions around their pain points, beyond e-commerce. There is neither a prominent Philippine nor a multi-market player in the mother and child e-commerce space in Southeast Asia, and this serves as a huge growth opportunity for edamama. Our integrated ecosystem play will offer four main user journeys, built cohesively together:
Discover: A content stream that is a combination of editorial and user-generated content that sparks joy and inspiration for different stages of motherhood;
Explore: A user-review based booking system for mothers' and kids' classes, activities, and services;
Shop: A personalized shopping platform with mama-centric features such as subscription services and a gift registry;
Connect: a community feature that allows mamas to follow seek/share parenting advice from one another.
Tell us about your strategy moving forward with your recent funding? Do you also plan to expand to other markets in the region?
We plan to utilize the proceeds of our funding to boost edamama's growth, expand our fulfillment capabilities, accelerate new platform features, and build our private label product portfolio.
Furthermore, we are excited to work with our outstanding group of strategic and financial investors to unlock synergies across their affiliate and portfolio ecosystems. We plan to stay focused on the Philippines in the near term with the goal of expanding to neighboring geographies once we have solidified our local market position and refined our business model towards a cross-border scale.
How has the pandemic accelerated the adoption of e-commerce in the country and in the region?
The pandemic has not only accelerated the adoption of e-commerce due to physical mobility restrictions, but it has also motivated many consumers to move away from urban centers, making efficient access to online products and services even more important. Filipino consumers are making the shift from online 'engagement' to 'purchase' with 20 percent of demand moving online permanently on account of the pandemic. While there is the expected uptake of e-commerce with a wider segment of the population, we also see increased comfort in availing of medical consultations, expert advice, and educational services online. What has remained consistent throughout the pandemic is the importance of building customer trust and preserving that trust through all experiences delivered on our platform and channels.
The pandemic has spurred a great reset in the way the retail industry will think about consumer experience, which is rapidly evolving from transactional in-store shopping to one that's rooted in deep, ongoing, and enriching relationships. Through our own omnichannel plans, we see an exciting opportunity for edamama to create permanently interwoven journeys from digital to physical and back again for our brand partners.
Tell us about your entrepreneurship journey. What advice do you have for innovators, especially (but not necessarily) women entrepreneurs?
edamama was the product of a genuine pain point we experienced as parents as we sought to find safe and quality products at affordable prices for our growing family. We feel fortunate to be able to marry our passion for the space with the pursuit of a sizable regional market opportunity.
Our advice to aspiring entrepreneurs would be to take the plunge as there are several important problems to solve in Southeast Asia. We also recommend staying capital-efficient, especially as we navigate uncertain times brought about by the pandemic, and to remember that entrepreneurship is a marathon, not a sprint. You have to be committed to a long-term vision as that will keep you going when times are tough (and tough times are inevitable).
For Kickstart Ventures, investment strategies revolve around the digital 'new consumer' [Q&A with Minette Navarrete]
Featured image credits: Pexels