The pandemic situation has become a catalyst for accelerating digital transformation across industries. This is not only from the perspective of businesses but also users, as well. With reduced mobility to limit the spread of the virus, both consumers and businesses found themselves having to adjust their business operations and strategies toward digital.
This is proving to be beneficial to the growth of FinTech, e-commerce, logistics, and SaaS players, which enabled otherwise challenged industries to thrive. Other industries, like healthcare, also turned to digital, with HealthTech players provideing a safer and more secure way for people to seek medical services without the risk of physical exposure and possible infection with the coronavirus.
Kickstart Ventures, the corporate venture capital firm of Philippine telco Globe Telecom, is capitalizing on these opportunities with an investment strategy that focuses on the 'new consumer.' In a TechNode Global Q&A with Minette Navarrete, Co-Founder and President at Kickstart Ventures, we learn how investments in FinTech, e-commerce, logistics, and HealthTech are gaining traction and making an impact on the 'new normal' way of living.
This is in the context of Kickstart Ventures' recent investment into edamama, a curated e-commerce platform for parents buying goods for their babies and children. Edamama addresses the issue of quality, as well as the other challenges common among today's e-commerce platforms, such as channel fragmentation, non-established brand trust, the lack of a discovery-led buying experience, and poor customer service. The investment was targeted at bolstering edamama's automation, product development, and innovations, as well as the company's warehouse and logistics operations.
Kickstart Ventures was founded in 2012 as a corporate incubator of Globe Telecom with a starting fund of $2.5 million. In 2015, it fully transitioned into a Corporate Venture Capital firm with a $50 million growth fund. Today, Kickstart Ventures advises the Ayala Corporation Technology Innovation Venture (ACTIVE) Fund, the largest venture capital fund coming out of the Philippines at $180 million, and it has $240 million in assets under management.
In this interview, Navarrete also shared Kickstart Ventures' optimism about unicorns emerging from the Philippine startup ecosystem. "As investors, we must be optimistic. We believe that there will be several unicorns emerging from the Philippines, in time," she shared with TechNode Global.
Read the interview below, in full.
What are the recent trends in venture capital in the Philippines? How has the pandemic affected your investment strategies?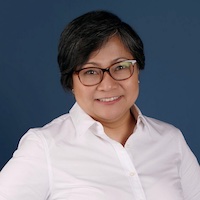 Our investment strategy revolves around today's new customer, who might be the digital consumer or the digital company. With stringent restrictions on movement, they use new ways of transacting, interacting, and working in the midst of the pandemic–in industries, environments, and indeed, a world undergoing convulsive change. They might be digital natives, or they could be newly digital. In any case, technology plays a bigger, more important, more fundamental role in their daily lives today.
With this, coupled with the pandemic showing no signs of slowing down, and massive societal, environmental, economic, cultural, and technological change, we've decided to zero in on industries that we believe will create continued value into the future–FinTech, e-commerce, logistics, and HealthTech.
The pandemic has been said to accelerate digital transformation in many industries. Has this positively contributed to innovations and in the growth of startups in the Philippines, and how so?
The pandemic has certainly accelerated the growth of some industries which pre-COVID had only seen modest growth.
The most obvious one is in the fintech space, where digital payments have enjoyed rapid growth, and startups in this industry have also expanded to e-wallets, lending platforms, and buy-now-pay-later platforms, signaling a shift from traditional financial services to tech-driven solutions. Beyond payments, Philippine fintech startups are also looking at technology platforms and business models that help businesses operate efficiently and help consumers manage their financial goals.
Another example is the e-commerce space, where in spite of–or possibly because of–restricted mobility, uninterrupted operations have made e-commerce players an evident winner in the midst of the pandemic. Its enablers, which include payments, logistics, chatbots, data analysis, and cybersecurity, have become so relevant to the larger population, enough to be deemed an "essential service" by the government.
It's been a record-breaking 2020 and 2021 for the Philippine startup ecosystem with deal value in 2020 amounting to ~$309 million and as of Q2 2021 ~$405 million, deal count more than doubled in Q2 2021 vs. the same time last year, and the most Series B investments the Philippines has seen in a single quarter, with 2 out of 3 being e-commerce related (DealStreetAsia Research and Analytics, 2021).
Tell us more about your investment into edamama–is this indicative of a growing shift in consumer activity toward e-commerce in the country?
Absolutely. While consumers adopting e-commerce was accelerated by the COVID-19 lockdowns, the shifting demand of consumers towards online shopping is a megatrend that started years before the pandemic, and that's unlikely to be reversed in this lifetime. This, coupled with other large megatrends–dual-income families resulting in parents having less time, more disposable income, and greater access to information; and the internet being a source of support for more intense, but also more collaborative parenting–means that our belief in edamama is underpinned by societal, technological, and economic megatrends.
A 2020 Google Temasek study of the Philippine market showed that there was a 55 percent increase in the e-commerce market size as more people headed online to buy things. It was also forecasted that the e-commerce market in the Philippines would rise by 31 percent reaching $15 billion by 2025.
Interestingly, edamama was established early into the pandemic just as one of the most restrictive lockdowns in the world was enforced in the Philippines. That notwithstanding, since then, they have reported consistent growth, largely driven by their discovery and content-driven approach, as well as the founders building a great team for both culture and execution.
There are now dominant e-commerce players in the country. As such, will a targeted focus (e.g., mothers or parents) be important in ensuring the competitiveness of any other startup wishing to compete in this space?
We believe that the e-commerce market isn't a winner-take-all space. There will always be marketplaces that sell everything under the sun; but for something as intensely personal as caring for families and children, parents might want something more curated, quality-assured, and trustworthy.
Specialized vertical marketplaces like edamama allow brands to hone into their key customers and provide them with a more relevant, efficient, and engaging experience. Parents appreciate that edamama takes as much care as with their own children.
In edamama's case, building their platform on industry trends that support their long-term growth prospects was an excellent and deliberate move. With roughly 360 million rising mobile and internet users in the Philippines, paired with an estimated 12.6 millennial moms, and as one of the top 10 baby populations globally, we have every reason to believe that demand and opportunities in the mother and child market will continue to grow (United Nations Population Division, 2019).
There has been a trend in family offices driving capital toward investing in startups. Is it the same case in the Philippines, and how will this benefit the startup and innovation ecosystem in the country?
The ecosystem has benefitted from a growing number of family offices, angel investors, and corporate venture capital (CVC) firms popping up. This has meant three things: more capital, access to a wider market, and a variety of expertise.
In East Asia, this increase in diverse sources of capital has also meant that startups who attract investment from CVCs and family offices are likely able to get warm introductions to the major conglomerates, many of which are historically family-owned and led. Kickstart has always believed in the power of startup-corporate collaboration, helping startups scale faster through partnerships with large industry players, with the corporate partners likewise benefiting from the agility and innovation that startups bring. This is a fundamental premise underpinning a Kickstart investment.
The ACTIVE Fund is an expansion of that premise: the Ayala Corporation–the Philippines' first business house–believes that we can put the Group's capital, the scale of its many businesses, and our operating industry expertise behind innovation that will create the kind of future we believe in.
How much has the Philippine startup and innovation ecosystem matured in the last decade? Are there still challenges that we face, e.g., relative to other markets in Southeast Asia?
The Philippine startup industry is still in early-stage innovation: generally, more tech startups than scaleups–but we are optimistic!
When we started in March 2012, there were only a handful of people and institutions funding digital tech startups, but today, there's growth and diversity in various funding sources and innovation enablers. The presence of angel investors, venture capital firms, incubators, and accelerators reflects a better understanding of the different stages of startup funding and the capabilities of investors that fund each stage.
Over the last decade, founders have also grown and matured. We've seen repeat founders from ten years ago who failed and are now on their second or third venture, bringing with them invaluable knowledge on how to manage the complexities of running a startup.
There is also increased engagement and information exchange between the startup community and government policymakers. Kickstart and other startup ecosystem enablers have contributed to position papers and joined policy hearings on recent legislative bills impacting the innovation and startup communities.
If there would be a unicorn emerging from the country, what industry would it be from, and why?
As investors, we must be optimistic. We believe that there will be several unicorns emerging from the Philippines, in time.
Having said that, the Kickstart approach tends to be quite empirical–we believe in data, execution, and demonstrated commitment to results. We're skeptics and pragmatists this way. Without the benefit of a crystal ball, we would expect that early unicorns from the Philippines would emerge in industries that are of large scale, like FinTech, e-commerce, media, and entertainment. These operate at the confluence of the Philippines' great needs (e.g., financial inclusion, access to efficient goods and services, independent media) and the Philippines' rich gifts (e.g., creative talent and skills, close-knit community relationships). Kickstart's first two exits, Coins.ph and Wattpad, are from these spaces.
We imagine, as well, that industries where the Philippines has a comparative advantage, or the possibility of arbitrage, might be a good ground for innovation to scale: SaaS is another good ground for this.
---
Editor's note: The article has been corrected to reflect that Kickstart Ventures is a corporate venture capital firm. In 2015, it transitioned from being an incubator to CVC. The article also provides an updated company profile.
Mom-focused e-commerce platform Edamama raises $5M pre-Series A for automation, logistics & product development