Editor's note: This interview is part of a Q&A series with winners of the ORIGIN Innovation Awards 2020. CloudTheatre is a winner in the category Startup Awards–Media & Entertainment.
---
The performing arts and the entertainment industry have been among the sectors negatively affected by COVID-19. To minimize the spread of the virus, governments temporarily disallowed public events and gatherings, including plays, art exhibits, and even movie viewing. Film production is also limited to travel restrictions and limitations. To continue coping during these uncertain times, artists and those in the business of entertainment have had to look toward alternative means to practice their craft, such as through streaming, online concerts, or subscription services.
There are silver linings, however. One thing the pandemic has brought about is the acceleration of digitalization in many industries. For the arts, the visual, aural, and even visceral experience of actually being in a theater is still difficult to replicate through digital means. Even so, many technologies have helped in improving the user experience during digital performances–and these include immersive experiences through virtual (VR) and augmented reality (AR). Even the experience of lining up at the box office, chatting with fellow theater-goers, and sharing during the performance, is something that can somehow be replicated through technology.
In this TechNode Global Q&A with Dennis Lee, Founder and Chief Executive Officer of CloudTheatre, we learn how the industry is adapting to the pandemic situation with its own innovations.
CloudTheatre is an online ticketed streaming platform for arts and culture shows. Designed and developed by Malaysian theater practitioners, its innovative digital theater has successfully brought the physical theatre experience online, by mimicking physical theatre experiences like front-of-house ticket checking, lounge area, live chat, live voting, photo-booth, and post-show dialogue. Since its inception, it has brought many local plays, comedies, music, and musical performances online, reaching audiences both locally, and internationally from 50 countries.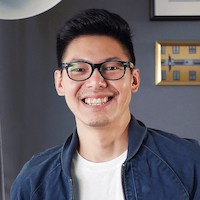 What are the emerging trends in your industry that will drive innovation?
Firstly, technology is rapidly improving. When devices are getting smarter and Internet speed is getting faster, having an immersive multi-angle live streaming experience of a performance at the comfort of your home will no longer be a dream. And what we are doing now is the first step to get there.
Secondly, the advantage of reaching out to a wider audience no matter where they are in the world is compelling to theater-makers. We will be hosting three international arts festivals — Along The Edge Arts Festival (Hong Kong), George Town Festival (Malaysia), and Let's Get Together Arts Festival (Taiwan) — in May, July, and August 2021, respectively. It is evident that countries like Hong Kong and Taiwan, which are less affected by the pandemic, have a more matured performing arts industry already foresee the need and trend of going digital in the near future even in a post-pandemic world.
Tell us more about your team.
Our core management team members are from the theater, media, and tech world. I am an actor, singer, and tech entrepreneur. I run a digital products design and development company by day for over 10 years and rehearse for musicals and theatres by night for over seven years. Our CMO and Co-Founder William Yap is an actor, scriptwriter, director, producer, and publicist. With over 15 years of experience in the arts industry, he produced radio and theatre content that served an audience of over 2 million per week. Our CTO Kevin Teh is a tech entrepreneur and UI/UX enthusiast. He has garnered over 10 years of experience in website design and user interface/interaction design. He is also on the jury panel of the Malaysia Website Awards. He has created multiple media platforms that served a total of 80 mil readers or visitors per year.
What are the three key industry challenges that CloudTheatre is addressing?
Difficulty in digitizing theatre. As conventional theatre revolves around a physical space, digitizing the space is seen as an impossible task.
Not many understand the market. Due to the lack of exposure and interest among the majority of the population, the theatre industry is deemed to be a niche market.
Lack of live interactive experience. On-demand content lacks live interactive experience and is difficult to create a shared space among consumers.
What is your strategy in addressing these challenges and opportunities in the theater industry?
Showcasing the arts, globally. The digital platform opens up a new future for the local arts and culture scene to reach out to overseas market.
Created by theatre people. Co-founded by tech entrepreneurs and theatre practitioners, the platform understands what show creators and audiences need.
Connecting people and shows. Attendees come together at a specific time to watch the show and are able to interact with each other, creating a shared experience.
What makes your solution unique?
CloudTheatre sets itself apart from on-demand platforms like Netflix and YouTube with its unique live, interactive, and watch-party-style experience. Doors open half an hour before showtime, and attendees can enter the space and start to mingle. The show starts at a specific time and there is no fast-forward or backward allowed.
Attendees get to chat, comment, read, and engage throughout the entire show. Or you can go into full-screen mode if you prefer to focus solely on the show. If you are watching a show, you know you are not alone. When you are feeling happy or sad from watching the show, you get to express it through the live chat or you will be able to know someone else is feeling the same way as you do, and that's something special. What makes this even more special is that you are experiencing all these with people from all around the world.
POPS WORLDWIDE Founder & CEO Esther Nguyen on the importance of localization in digital entertainment [TechNode Global Q&A]
Featured image credits: Unsplash