Digital entertainment company POPS WORLDWIDE is on a growth trajectory, with 407 million fans and 52 billion annual views to date. The company is looking to raise Series D funding with a target of $50 million within this year.
TechNode Global interviewed Esther Nguyen, Founder and Chief Executive Officer of POPS WORLDWIDE to get her insights on the digital entertainment landscape and other industry trends in the region. Below is our edited Q&A.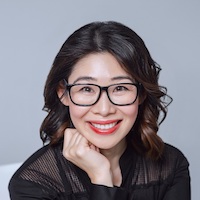 Can you share recent company milestones?
We raised US$37 million in funding to date, including our 2019 $30 million Series C round led by Eastbridge Partners and Mirae Asset-Naver Asia Growth Fund, a joint initiative between Mirae Asset Financial Group and Naver Corporation.
We expanded into Indonesia in September 2020, with 8 million fans to-date. We have worked with 30 brands and 40 top creators and key opinion leaders there, including reputable brands such as Indofood, Grab, GoJek, Blibli, Snack Video, Mandiri and BRI – one of the largest banks in Indonesia.
We have worked with prominent content partners including notable names such as  Warner Media, NBCUniversal, Discovery, TV Asahi, The Pokemon Company and Toei to bring relevant content that resonates with the local markets.
In MediaCorp's recent webinar, Executive Insights, we were featured as one of the key digital entertainment players in Southeast Asia.
Strong revenue growth: +56 percent in Q1 Y-to-Y.
What are the three key challenges in digital entertainment in the industry?
From what we have seen in our 14 years of operations, there have been several key challenges in the digital entertainment industry in Southeast Asia. However, we do see them as windows of growth opportunities as well.
1. Catering to the culturally diverse Southeast Asia demographic
Southeast Asia is a unique region where different countries have varying cultural nuances. Hence we firmly believe in localizing content to cater to local demands and preferences. In fact, we observed that about 70 to 80 percent of the consumption of content in this region is local.
For POPS WORLDWIDE, we recognize the importance of localization and hence we have a team for each market, creating local content for the local audience. We also help brands and creators to think local and go global–providing them with the local expertise they need to reach out to over 407 million fans.
2. Getting the interest of audiences
Southeast Asia is a market that is still not fully ready for subscription-type of models when it comes to media consumption. If one wants to watch a show, he or she is likely to jump on a free or even pirated site to watch the show.
That is why POPS adopted the advertising on-demand model, sharing content where viewers do not need to pay a single dime.
For POPS WORLDWIDE, we work with 160 global brands and content creators, including Warner Media, NBCUniversal, Discovery, TV Asahi, The Pokemon Company and Toei – sharing content that resonates with the local market.
3. Fragmentation of markets and platforms
Given the growing digital landscape in Southeast Asia, we are seeing market fragmentation in terms of how brands and content creators create content, and where they choose to share it. Moreover, as each market in the region is different because of socioeconomic and political factors, it would take some time before Southeast Asia sees a full-fledged digital transformation across all countries infrastructure-wise. This is where POPS WORLDWIDE's scalability and resources serve as a one-stop destination for creators to reach out to their fans and audiences, elevating their share of voice in this region.
What are the emerging trends driving innovation in digital entertainment in Southeast Asia?
Over-The-Top (OTT) and Transactional based video on demand (TVOD) services are becoming the go-to way for people to consume movies, TV shows, and music online, especially as COVID-19 has led to the temporary closure of movie theaters and physical events. Now, people are able to access a variety of their favorite content for free or just by paying a minimal transaction fee.
Even social media platforms such as Youtube, Instagram, and Facebook are jumping on the bandwagon with artists using their live streaming functions to host online concerts and engage their fans directly and in real-time. We work with third-party platforms such as – Youtube, Facebook, and more as they have an entirely different market strategy, business model, and competitive dynamic.
Another trend we see is the democratization of content. More content creators including musicians, artists, and actors are showcasing their talents and creations through digital platforms like YouTube and Instagram to engage with their fans and audiences directly. For instance, the music industry in Thailand used to only go through record labels – but now artists, musicians, and record labels have the option to tap on social media platforms to release their music, cultivate a fanbase and launch their career from there.
At POPS WORLDWIDE, we work closely with two different key groups of stakeholders–working with our brands and content creators, offering the local expertise they need; And provide our fans in Southeast Asia with the content they would like.
It is a win-win situation that will lead to the healthy growth of the digital entertainment industry in Southeast Asia.
How is POPS WORLDWIDE differentiating itself amid a competitive digital entertainment landscape?
At POPS WORLDWIDE, we believe that we have four key differentiating factors which position us as the leading digital entertainment powerhouse in Southeast Asia:
Digital-born, being digital lies in our DNA. We also have the sheer scale to penetrate and grow in some of the world's fastest-growing digital economies in SE Asia.
We help brands and creators connect with a scale of over 407 million fans across SE Asia.
Local for local – We help brands and creators localize their content to suit the needs of the locals, helping them to penetrate into SE Asia.
We provide free access to premium content for end users through a digital-first approach, overcoming geographical and cultural barriers.
Can you tell us more about your upcoming fundraise?
We are looking to raise Series D funding by Q3 this year and conversations are currently ongoing. That being said, it is not always about the money that we are concerned about, but the kind of value that investors can add to POPS WORLDWIDE.
We are also planning to expand into the Philippines in the foreseeable future. Our current priority would be to grow our team in Indonesia which has displayed exemplary performance and results since we launched there in September last year.
Currently, we are looking to raise our Series D funding by Q3 of this year while strengthening our foothold in Indonesia where we see ample opportunities.
With 407M fans and 52B annual views on its belt, POPS Worldwide seeks to raise $50M Series D for regional expansion
Featured image credits: Unsplash