Tech Insights Series (Brown Bag Workshop Session): Startup Valuation: From zero to $100M in 18 months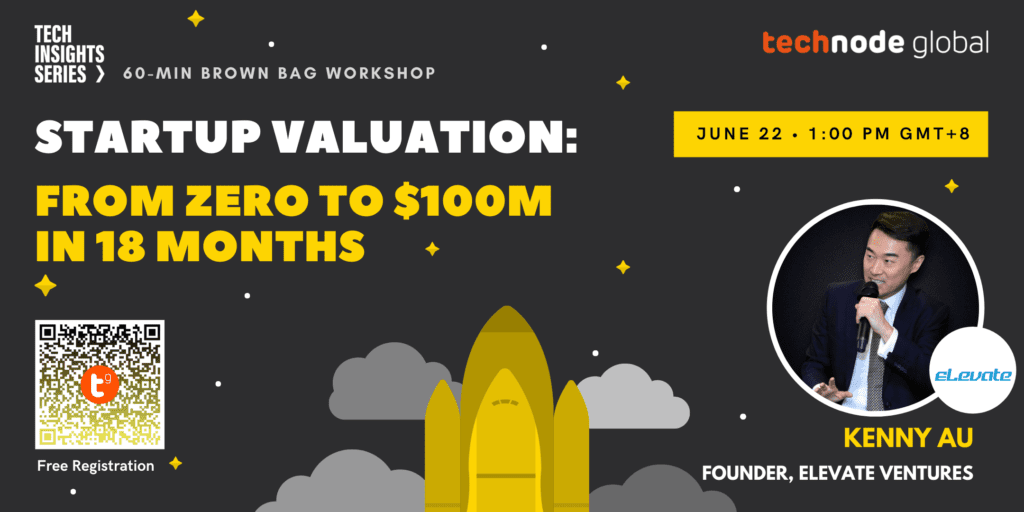 DETAILS:
About this Event:
From zero to $100M in 18 months – Learn the strategies in scaling your startup to high-growth stage.
Join TechNode Global and Elevate Ventures on June 22, 2021 for a workshop on growth strategies. Learn to scale your startup faster and compete better in emerging markets. Kenny Au and Elevate Ventures' senior management will discuss a case study wherein the team grew a company from zero to $100M valuation in 18 months, with actionable insights that will enable you to scale a startup from early to high growth stage.
Key takeaways you can expect:
How to scale your business from startup to high-growth stage
Quick intro to tactical stages in startups
Why strategic partnerships?
How to prospect and work with partners
Bonus: Assessing Benefits For You and Your Prospective Partners
Why do we need prospective partners? – We will be sharing insights regarding why startups need to develop their partnerships capabilities
Partnerships overview and assessment – We will introduce the tactical approaches and walk the audience through the 'how'
Case studies of partnerships Elevate Ventures put together for their portfolio companies
What is Tech Insights Brown Bag Session?:
Tech Insights Brown Bag Session is a 30 to 60-minute lunchtime workshop hosted by TechNode Global. The workshops are conducted by subject experts who will share strategies, systems, and practical insights into various tech and innovation topics.
DATE & TIME:
June 22, 2021, Tuesday
1.00pm – 2.00pm (GMT+8)
LOCATION:
Zoom Webinar. Registrants will receive the zoom link in your inbox and a Google calendar invitation prior to the event.
RSVP:
Tech Insights Brown Bag Session is open to the public audience. Slots are limited and we will close registration once the maximum capacity is hit. RSVP here. 
SPEAKER: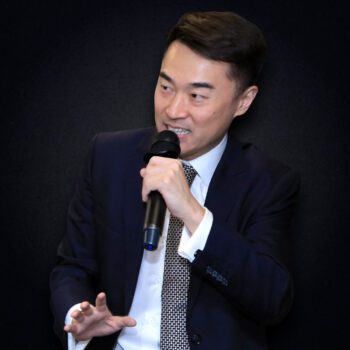 Kenny Au
Founder | Elevate Ventures
Kenny Au is the founder of technology investments and advisory firm Elevate Ventures. The firm builds and scales consumer and enterprise startups (i.e. AI, FinTech, IoT, Blockchain) from early to growth stage. Elevate Ventures' portfolio investments and incubation projects have raised over $500M USD in institutional capital. The company has offices in Hong Kong, Shanghai, Shenzhen, Los Angeles, and Bangkok.