In 2008, news broke out about milk powder and infant formula counterfeiting within China, which led to food safety reforms in the country. It was during this time that Guankai "GK" Ng, Director of Business Development at Singaporean company Nabcore Pte Ltd, started his work on IP protection. "Personally, since 2008, I have been working directly and also through partners with brand owners and government agencies to implement solutions that help them prevent lost revenue due to counterfeiting and engage consumers to drive business growth."
When intellectual property (IP) goes beyond technology and touches on safety concerns, it tends to have more far-reaching implications, said Ng.
Intellectual property is a core aspect of innovation he told TechNode Global in an interview. With extensive experience in the integration of authentication technologies, the company certainly has an edge amid emerging pure-play digital products today.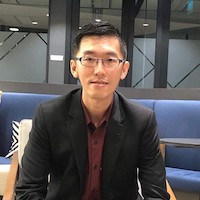 Nabcore is a brand protection and tracking specialist in Asia that provides interlocking smart solutions for product authentication, supply chain visibility, and O2O marketing engagement. Nabcore works with brand owners, printers, and ERP partners to ensure products being manufactured and distributed in Asia can be protected and tracked along the entire supply chain.
In addition to authentication, the anti-counterfeit solutions also provide a way for brands to engage with customers pre and post-purchase, as well as keep track of supply chain optimizations and possible anomalies.
"At Nabcore, we are industrial practitioners and engineers. We focus on providing and designing business solutions to empower customers. Our core strength lies in providing smart brand protection and tracking solutions for companies by combining Info-Technology & Nano-technology," he said.
The key advantage is domain knowledge. "We can protect any physical product with a digital identity. Take for example a can of milk. Holograms, NFC, and RFID can be used for tracking. QR codes can link it back to the digital world with smartphones," he told TechNode Global.
Thus, while the buzz today is around decentralized solutions, these tend to focus purely on the digital aspect of IP. "From a physical user perspective, the key is domain knowledge. We are interacting with brand owners and providing solutions for products that they already have."
Ng added that Nabcore's technology is a component of authentication measures for certain national currencies. "We work with FMCG, electronics, tobacco, companies, electronic cable manufacturers in the US companies, and automotive spare parts companies in China. We have implemented solutions in Malaysia, Myanmar, some parts of Vietnam," said Ng.
Here are some excerpts from a TechNode Global Q&A with Nabcore's GK Ng.
What are the three key challenges in IP protection that the industry is facing?
Verification of genuine products from counterfeits during the point of purchase and delivery;
Tracking of distribution channels for the grey market (illicit sales channels);
Engaging consumers before and after purchasing products.
What gives Nabcore a unique edge?
To understand what makes our solution unique, first, we have to understand that most providers are usually technology-driven rather than application-focused. Normally, companies will come up with a technology and then engaged their customers to fit their process for adoption. Sometimes it's simply not feasible.
At Nabcore, we understand that every brand and its products are unique. Companies have different manufacturing processes and expectations for their products.
Hence, our solution, the AsiaBrandProtect system, is designed to provide interlocking physical and digital security. Depending on the customer's processes and objectives, the solution is versatile for seamless application onto their products.
The aim is to allow consumers, distributors, and brand owners to easily authenticate genuine products and have engagement among them. We provide every physical product a digital identity and personality.
The best brand protection solution is not the most advanced or proprietary technology. It is the right solution that is interlocking, changes with time, and addresses the issues most effectively for each particular product.
In terms of the big picture, what impact will IP protection innovations contribute to the region?
Asia is a place where issues of counterfeiting and grey marketing are rampant. However, as the GDP of the countries in Asia continue to grow (and it will in the future), consumers and companies have greater demand and acknowledgment for IP. I had seen that happening in China.
In the future:
Consumers would want to have insights into the products they purchased. Transparency, visibility, and authenticity will be crucial for brands to engage consumers. Consumers want to be empowered to be able to verify products. They also want to know the origin of the product. Let's say if you are selling organic tomatoes, how can you show that they are organic and how would the consumers be able to verify genuine ones?
Companies would want to prevent loss of revenue to counterfeiters, especially when the competition is super high. Loss of rightful revenue can make or break a company. Brand/IP protection is often overlooked, yet critical for business success. Hence, Asian companies would be more aware of the tangible and intangible value of protection for their innovation.
What are your thoughts on decentralized IP management, including the recent trends in NFTs? Any benefits or drawbacks?
Decentralized IP management is a good way to manage important digital assets, especially where verification is needed by multiple parties across different locations. Decentralized IP management provides the trust and security that are needed for the next course of actions to be taken.
NFTs are like collectible digital assets linked to a blockchain. It helps to show digital ownership of something. There seems to have a lot of hype right now, probably due to the large amount of money reported from buying of NFTs.
Benefits
Additional stream of revenues creative works professional, game companies.
Can help to create a secondary market for the sales of digital assets, e.g., trading of games assets such as special weapons
Can also help brands to further engage with consumers.
Drawbacks
Large amount of energy needed to generate the NFTs
Not sure if the hype is sustainable
Able to prove the origination of digital assets. But for physical products may have limitations on their application.
What are the industry trends that will drive innovation in your field?
Demand for mass customization will drive innovation. More consumers and customers are now wanting to have personalized custom products and experiences. Companies will need to see how to deliver them with low unit cost associated for masses.
Internet of Everything. Moving forward, it would no longer be limited to IoT devices but rather all products and people be plugged onto the internet. Demand for data will be crucial for planning, engagement, analysis, and execution.
ORIGIN: How IoT and data are changing the way we work and make business decisions
Featured image credit: Unsplash