The logistics market in Southeast Asia is expected to reach $55.7 billion by 2025, at a CAGR of 5.5 percent. Some of the key catalysts in this market include the rapid growth of e-commerce, enhanced trade across the region, and accelerated infrastructure development. This does not come without challenges, however. Last-mile deliveries can be difficult due to complexities in geographical terrain, poor roadways, and transport systems like railways.
Technological innovations in logistics and freight management are meant to address these opportunities. In this feature on winners of the ORIGIN Innovation Awards — Startup Awards in Freight Management & Logistics, we learn how data and hardware come together to improve the efficiency and impact in the supply chain.
Energy-saving for more efficient cold transport
Cold chain transport is playing a growing role in freight management. The temperature requirements in the case of the COVID vaccine is one example, although this extends to other goods as well. Not all technologies are built alike, however. PDL Technology Limited, for one, attributes efficiency enhancements to the unique design of its motors and motor chips for air conditioning in FML applications.
Based in the Hong Kong Science and Technology Park, PDL is a startup company with in-house IC designers and application engineers. According to the company, unlike most motor chips that run on high-speed CPUs, PDL builds the motor control algorithms in the full digital hardware domain.
The company was established in December 2018 with a team of five engineers. Alfred Lau Chun To, its Co-Founder and Chief Executive Officer, worked for Motorola Semiconductors in the 1980s while Motorola was consecutively the top company in this space for a decade. He was also the technical-in-charge of Cirrus Logic in Asia. The company's Chief Technology Officer is also from Motorola.
Alfred credits the company's innovative design to efficiency and cost-saving. "Brushless DC motor (BLDC)/Permanent Magnet Synchronous Motor are replacing conventional A/C induction motors or other kinds because of its superb performance in energy saving. In order to drive a BLDC motor, electronics is the key. We believe that the 3-phase 6 -wire motor (3 phase motors in all textbooks are 3-phase 3-wire) will replace all 3 wire motors in the future because of its distinctive advantages over its counterparts."
According to Alfred, the company is addressing this innovation through its own design. "We build our own chips in order to prove the idea that 6-wire is better than 3-wire while all the existing chips are 3 wire. In order to do that we have to master all the motor know-how."
He cites customer familiarity and funding as challenges particularly faced by hardware companies. "Customers are reluctant to change, and in order to introduce the new technology, much marketing effort and demonstrations are required. Funding is always a challenge for a startup company."
The design improves on existing motors by making it more efficient–resulting in higher performance while consuming less energy. "Our chip can drive the same motor with a high output motor coil voltage, which enables the motor to run faster and with higher torque. Because of the elimination of the internal floating neutral of the motor, the motor is quieter than ever. Our output drive technology can save the driving energy up to 25 percent on fan applications and we believe to be not less than 10 percent for other applications," he said.
Alfred concludes that increasing portability of FML technologies will require that companies rethink their energy needs. "As more and more products becoming portable, they will run on battery," he said, saying that PDL's  6-wire technology will have an advantage over other designs.
Efficient vehicle management for better last-mile logistics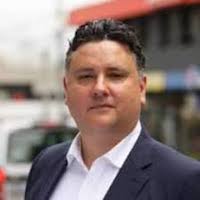 Based in the Greater Mekong Region, DRVR is a company that develops solutions for the last-mile, logistics, and insurance industry, providing real-time management of vehicle fleets. "This is one of the fastest-growing parts of the world economy. Logistics, e-commerce, and transportation are growing rapidly," said David Henderson, Founder and Chief Executive Officer of DRVR.
The company was co-founded in 2015 by Henderson with Yevgen Persada who had previously worked together at Intelematics Australia, launching Australia's first connected car service. DRVR has customers across the ASEAN, Australia, and now in South America. DRVR has 11 staff working 100 percent remote mostly in Thailand and Myanmar.
The company recently closed an investment round with Smart Axiata Digital Innovation Fund, Forte Insurance, and an Indonesian Family Office. This new funding round will drive expansion to additional markets, particularly Cambodia and Vietnam.
Henderson described how tech-driven innovations are making the industry more responsive to the needs of the times. "Traditional logistics providers cannot keep up with the pace of growth. Traditional paper-based solutions do not allow businesses to scale. Real-time monitoring and allocation of assets are needed to allow logistics operators to manage demand peaks and ebbs are needed.
He added that location tracking is only the start. "GPS tracking is not enough. Fleet and logistics operators want to be able to monitor things like driving behavior, fuel consumption, and    predictive maintenance."
Noting that businesses often have their own systems in place, DRVR provides a platform-agnostic solution to optimizing fleet management. "We have developed a real-time logistics platform that can take data in from multiple different sources and pass that out via our portal or via API. We recognize that companies already have solutions in place for things like warehousing and route planning so we designed our systems to be open architecture and built on API. We use the latest technology and are cloud-agnostic," Henderson told TechNode Global.
The company has also optimized its operations for the region, adapting to the different nuances in its target markets. "South and South East Asia use a lot more motorcycles than other parts of the world," Henderson said. "We have developed a unique solution for companies that use motorcycles. There are literally millions of these across ASEAN which make up a crucial part of the logistics infrastructure. We are utilizing the smartphone as a sensor to help detect rider behavior and identify accidents in real-time."
Henderson highlighted the key drivers of innovation in this space. "We have seen the convergence of a number of key technologies and we expect this to continue. IoT, Blockchain, and AI are key technologies that will help to revolutionize the supply chain and logistics world."
He also concluded with a note on how regional businesses need to understand the needs of each market. "Countries such as Thailand and Myanmar which are low trust and have quite low productivity will benefit the most from solutions which make life easier and automate many of the mundane paper-based tasks which slow down development and commerce. Mobile-first or Mobile only solutions such as our Rider safety app are designed for the millions of young people who are flocking to the gig economy over the region."
Enhancing the e-commerce shopping experience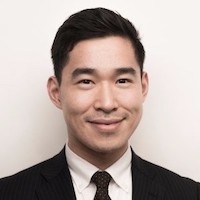 The global cross-border e-commerce market size is expected to reach $4.82 trillion by 2026, according to Facts & Factors. "Merchants are willing to tap into this cross-border trade that unfortunately having limited knowledge to fulfill the potential from marketing and logistic perspectives," said Wilson Chan, Chief Executive Officer at Buyandship.
He said that 51 percent of all failed e-commerce transactions are due to logistics problems. "Consumers have to suffer high shipping costs but at the same time take the risks of damage and loss upon parcel receipt. This has created dissatisfying shopping experience, which more seriously holds back the consumers from continuing to shop online."
Established in 2014, Buyandship is a solution that fosters cross-border commerce through global online cross-border shopping, logistics, and media. Its goal is to provide a one-stop service for online shoppers to get great products and deals directly from the United States, Britain, Japan, South Korea, Taiwan, Australia, and Italy, and quickly ship them back locally. By operating its own network and warehouses, Buyandship provides customers with safe, fast, and efficient delivery services at low prices.
In August 2020, the company launched Buyandship Plus, an add-on service to enhance parcel protection for users and to ensure higher confidence in cross-border online shopping. The solution is the first in Hong Kong to offer free return shipping for international purchases, as well as up to $52,000 in compensation for lost parcels.
Chan cited this solution as having improved consumer confidence in e-commerce: "An increment in insurance adoption rate recorded at 168 percent QoQ and 157 percent YoY in 2020 Q4 which seen the significant impact on relaxing user concerns on potential shipment risks."
Buyandship provides a dedicated warehouse network to optimize its offshore e-commerce solution. "We are offering our users and merchants worldwide access to our 11 overseas warehouses including US, UK, Japan, Korea, China, Taiwan, Australia, Italy, Thailand, Indonesia, and Canada. Through this dedicated warehouse network, users can shop online from most countries without hassle that we are saving users 40 percent on the cross-border e-commerce delivery costs, also 10 to 30 percent savings on GMV from our merchant partners' exclusive discount."
Chan adds merchants benefit from the wider consumer base: "Merchants who are on our network can access our 1 million targeted cross-border consumer-members through our marketing solution to promote their brands and products."
Access and aggregation make the solution efficient and effective, Chan says. "We have built an ecosystem interconnecting our users and merchant networks given the base of our well-established 11 overseas warehouse network, primarily to first ensure an efficient cross-border delivery service at a weight-based scheme for our users. To continue onboarding merchants partnership, our ecosystem has driven a way to generate overseas GMV for merchants from 11 Asia markets whilst users can be satisfied with overseas product variety at competitive pricing and get their goods through our cross-border delivery service."
Chan concluded by lauding the benefits of data in optimizing e-commerce across countries. "The ecosystem delivers buying and selling behavior data in view of product, pricing and by region. It creates the big-data initiative that we can target to connect the user with the right product accurately and efficiently. With continuous data analytics, business insights could be interpreted in a timely manner and reacted to the user behavior change faster. This is also beneficial to merchants for the best decision on how they can expand their overseas businesses."
Featured image credit: Unsplash