Editor's note: This article has been updated to include oneCHARGE.
The market for internet-of-things (IoT) services in the Asia Pacific region has been forecast to be valued at at least $424 billion by 2025, according to a study by ResearchAndMarkets. Frost&Sullivan estimates that $31.7 billion will account for opportunities for communications providers and vendors, who can contribute to building up the value chain through data management platforms and integrating advanced analytics capabilities.
IoT can drive improvements and optimizations in a host of verticals, most notably in the movement of assets. Increased digitalization of logistics, for one, provides benefits like real-time tracking, telemetry, and other data-gathering.
"In 2020, despite COVID-19, the Singles' Day between November 11 to 16 saw 2.97 billion packages delivered across China within a week! This marks a 28 percent increase from the year before," said Zen Chin, Co-Founder and Chief Operating Officer of Overdrive, an IoT platform that equips SME and enterprise clients with actionable insights for better-informed decisions using a combination of sensor and operations data.
"This huge volume is unsustainable without heavily leveraging on technology, and the numbers will definitely continue to grow as technology improves. Just for reference, UPS delivered 5.5 billion packages and documents within a year in 2019," Zen added.
The benefits extend beyond logistics, however. In this feature on ORIGIN Innovation Awards winners, we learn how IoT can greatly benefit operations, value-chain strategy, green initiatives, security, and even the movement of people.
Data-optimized and digitally-transformed operations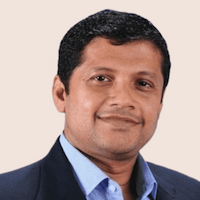 "Data in motion is critical for Industry 4.0 to optimize operations in real-time," said Ravindranath A.V., Chief Executive Officer for India, EMEA, and the Americas at Pinmicro, in an interview with TechNode Global. "Lag Data–or historical location data–can provide powerful business insights into problem areas that can be identified and rectified leading to cost savings and improving revenues."
Pinmicro is a global provider of IoT-based Real-Time Location Solutions (RTLS) ranging from high-precision Bluetooth Low Energy (BLE) hardware beacons to enterprise-scale cloud-native applications. The company's solutions accelerate digital transformation across various business domains including retail, education, manufacturing, event management, O2O, facility operations management, and smart workspaces.
A winner at the ORIGIN Innovation Awards in 2020, Pinmicro's solution provides "real-time access to last-mile location data that helps businesses accelerate digital transformation and continuously optimize operations."
Ravindranath said that while legacy infrastructure has supported IoT solutions thus far, emerging trends will continue to drive innovation, such as through indoor tracking.
"As a real-time location services provider, wireless positioning systems and related technology is critical for us to accurately locate and drive business value for our customers. To date, we have leveraged BLE technology to achieve this. However, emerging technologies like ultra-wideband (UWB) will significantly change the current landscape and drive innovation in the industry. Just like GPS has created enormous innovation around location-based services, we expect emerging technologies like UWB to revolutionize indoor navigation and positioning services," Ravindranath said.
Apart from building platform integration with devices and analytics, the company also builds its own hardware to ensure reliability toward an end-to-end IoT stack.
"Being an enterprise-scale solution, our assistplus platform can generate, process, and visualize large volumes of data accurately and quickly. Since the core of our solution depends on reliable IoT hardware, we also build and design our own IoT devices to ensure reliability and accuracy. This makes us a unique service provider, as we own the complete end-to-end solution stack (hardware, firmware, cloud processing, and visual analytics) and can easily customize our solution to any customer-specific needs quickly," Ravindranath concluded.
Actionable insights and better-informed decisions
The challenges with digital transformation through IoT is not necessarily just technical, said Zen Chin, Co-Founder and Chief Operating Officer of Overdrive. "When Overdrive IOT first started, we faced not just only technical, but also cultural and mindset challenges," Zen told TechNode Global.
A winner at the ORIGIN Innovation Awards in the IoT vertical, Overdrive's solution works on three basic premises:
It allows people to easily connect any sensors or devices onto the platform;
Users can easily extract and use the data from these sensors or devices;
They can then use Overdrive's value-added features and tools such as data visualization and analytics to get an even deeper understanding of these data, which they could better relate and gain insights into their business or operating environment.
Zen has stressed that IoT has applications that go beyond asset tracking. "As a starting key strategy, we focused on providing solutions that catered to the transportation and logistics industry, where we connect up different types of sensors and devices to vehicles and provide easy to use web and app solutions for our SME customers to allow them to manage their moving assets," Zen said.
"We then started developing APIs that allow other developers to easily extract our data, and build other smart applications on top of our IoT device connectivity platform. Some examples are estimated time of arrival, car sharing, and school bus systems."
The key takeaway from IoT would be the improvements in the decision-making process, which can make a big difference in operations and profitability for both small and large enterprises.
For example, one of Overdrive's customers uses the platform for fleet tracking. Beyond simply receiving data to track the location of their fleet, the solution also allows them to set triggers or alerts to understand which jobs they have completed, which jobs they have not yet assigned, what is their operations workload versus the assets that they can assign to fulfill the jobs. It brings greater meaning and context to how they can better manage and optimize their business.
Zen added that convergence of IoT and other emerging technologies can bring forth even smarter decision processes for businesses, which will sometimes no longer involve human intervention at all:
"The continued technical maturity and lowering cost of certain key technologies such as AI and edge computing will drive further adoption and innovation in the IoT space. People will use AI to spot trends and predict problems before it happens. For example, there is the ability to run multi-scenarios of any transportation or logistics operations based on varying parameters such as capacity, time, and distance. This will allow businesses in the entire value chain to plan and anticipate and make key strategic decisions of which trending goods should they keep in stock, should logistics providers deploy certain hub-spoke models to drive down delivery times and lower cost, etc."
In the future, Overdrive plans to utilize aggregated data to provide predictive insights. Zen concluded:
"Next, we are now looking at how we can aggregate some of our historical data and provide insights such as predictive maintenance based on certain usage patterns of the vehicles and driving patterns, and provide insights to how our customers can fine-tune their operations and maximize efficiency.
Faster response times, better visibility, and more effective collaboration
Communication is an integral part of teamwork. In the enterprise setting, effective communication can spell the difference between a productive environment and bottlenecks. "The 2.5 billion global frontline workforce has been stuck with an imperfect solution for decades, known as the walkie-talkie," said Emile Chan, Co-Founder and Chief Marketing Officer at Origami Labs, whose OFLO enterprise communicator is a winner at the ORIGIN Innovation Awards in 2020.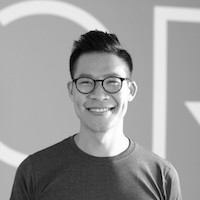 OFLO is a cloud-based communications suite that drastically improves the responsiveness of frontline teams and desk-based teams. It provides a screen-free interface that enables users to effectively communicate without being visually tethered to a device. However, diverging from the traditional radio technology and interface, OFLO promotes greater accountability across teams through real-time message transcriptions. The messages are transcribed real-time from speech to text and text to speech, which includes message history and text search.
"We think that improvements in frontline operations are complex and require a divergence of various technologies. Hence OFLO is not only a superior solution over traditional walkie-talkies, but beyond we are creating enterprise voice assistance that can empower teams to execute smartphone level productivity," said Chan to TechNode Global.
More than a communications device, the OFLO dashboard introduces an untapped set of data that is presented in a visual report with location history, audio data, and task logging. OFLO enables managers to make better decisions for their organization by offering deeper insights into their frontline teams' performance.
"For frontline teams, service, and security, OFLO can provide rich and traceable data, giving coordinators a better insight of the frontline work. For control centers, operators can reach new levels of efficiency with faster response time and more ground visibility, allowing for possible off-site operations. Managers, meanwhile, can track business performance through quantifiable data to make more knowledgeable decisions to drive growth and efficiency."
Chan concluded: "Our design philosophy around the screen-free interface has always been about its linkage with the inevitable visual-based world. Hence, OFLO is more than a mere walkie-talkie replacement, but rather, a solution that improves the efficiency of team collaboration."
AI and computer vision drive innovation in the EV industry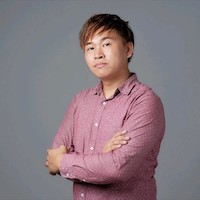 oneCHARGE, a startup based in South Korea, Hong Kong, and Macau, has a mission to accelerate the development of EV infrastructure and develop innovative hardware and software technology. Founded in 2017, its aim is to give EV owners, property owners and developers, government, charging network operators, car manufacturer,s and fleet operators total control of EV chargers and charging stations through their smartphone and browser.
Its EV chargers, combined with the oneCHARGE APP and management console for the management, provide users unparalleled levels of control and information over their charging experience, all delivered with reasonable pricing, and easy-to-use package experience.
oneCHARGE aims to accelerate the transformation of vehicles into zero-emission, quieter and safer electric vehicles era. Bringing a better and sustainable life to the community. oneCHARGE is a team with experts in EV engineering and development. The development team has over 40 years of experience combined on developing EV charging systems and solutions. Apart from just tech, the company's team has all-rounded abilities from R&D to software development, to masterplan development, and also sales and marketing.
According to Cyrus Chow Ying Wai, Co-Founder and CEO at oneCHARGE, there are four trends shaping the EV industry today:
EVs become popular in recent years, the market is growing rapidly in recent year.
EU Makers are producing EVs extensively. More models available from 2020.
More people choose EVs when they change cars since there have higher range and have more available choice of models.
Charging speed became faster since charging infrastructure is developing quickly recently.
However, there are challenges in ensuring optimal charging infrastructure, and Chow says these are the ways by which companies like oneCHARGE need to address the needs of the market:
Lack of chargers: Developing low-cost, efficient EV chargers.
Charging speed slow: Developing faster and more energy-efficient charger
Lack of reserve power in old buildings: Decentralized energy distribution and load balancing
Difficult to manage and pay collection: oneCHARGE App – one-stop payment and charger navigator
"oneCHARGE has specialized in designing electric vehicle charging systems with Computer Vision, AI, and cloud technologies, which optimize the usage rate and operation efficiency compared with the traditional EV chargers," Chow told TechNode Global.
"oneCHARGE is specialized in the local user experience and design, smoothing the operation flow for both user management and user, and increase the reliability of the EV charging system. oneCHARGE is targeted to be a major EV charging solutions provider in Korea and other Asia Market."
Chow says its use of artificial intelligence and computer vision is effective in optimizing EV charging from the perspective of the various stakeholders, including energy provider, manufacturer, and customer.
"oneCHARGE believes that making charging stations from owners, by owners is one of the best ways to look into the pain points, solving the problems by technologies, and more importantly, Human Technology, a sleek, simple way to solve charging difficulties. oneCHARGE started developing innovative, simple to use, stable and durable chargers, management systems for properties and easy-to-use user application in the EV infrastructure sector. oneCHARGE is also the leading solution of Computer Vision and AI charging."
Featured image credit: Pixabay