Raphael Dana came right out and said it: his startup, Gozem, is "fully inspired" by Grab and Gojek in the way it's trying to build a "super app." By that, he means the app is starting with ride-hailing, then adding a bunch of delivery options, and then expanding to an e-wallet.
The big difference is that his Singapore-based startup is doing all this in Africa.
Dana says the do-everything super-app approach, which Silicon Valley rarely does, is a good fit for Africa.
"'Let's take everything!' That has been the Grab, Gojek approach. Which actually makes sense in virgin, fresh, frontier, emerging markets," Dana tells Technode Global.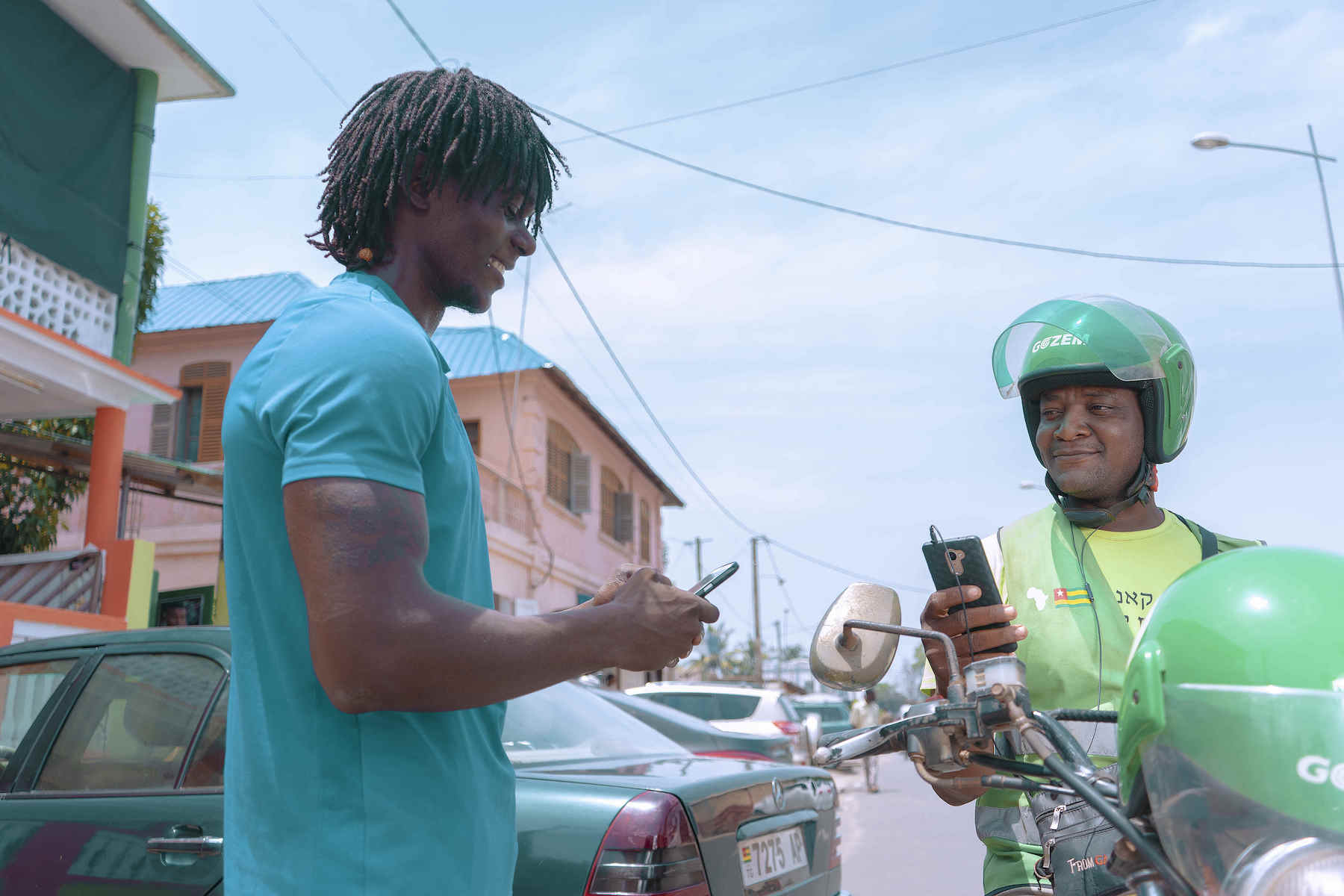 Since launching its Android app in November 2018, Gozem has expanded to two African nations, Togo and Benin. These two neighboring countries in west Africa are home to 21 million people.
Singapore slingshot
Dana is a French-Swiss serial entrepreneur who moved to Singapore in 2012 to launch his previous startup.
When Gozem was being set up, Dana stuck with Singapore for a bunch of reasons. His new startup is only present in the city-state as a holding company— for tax, accounting, and governance purposes—but is taking advantage of Singapore's unique investment environment.
"Of all the angel investors we have, we have a nice number coming from Asia," Dana says. "I think in Asia it has been easier to sell the Grab-Gojek model going to Africa because people believe in it—in Singapore, Indonesia, in all the region."
As such, he finds it useful to be in what he calls Asia's financial hub, where there's a strong understanding among investors of business models that are different from those in the US or Europe.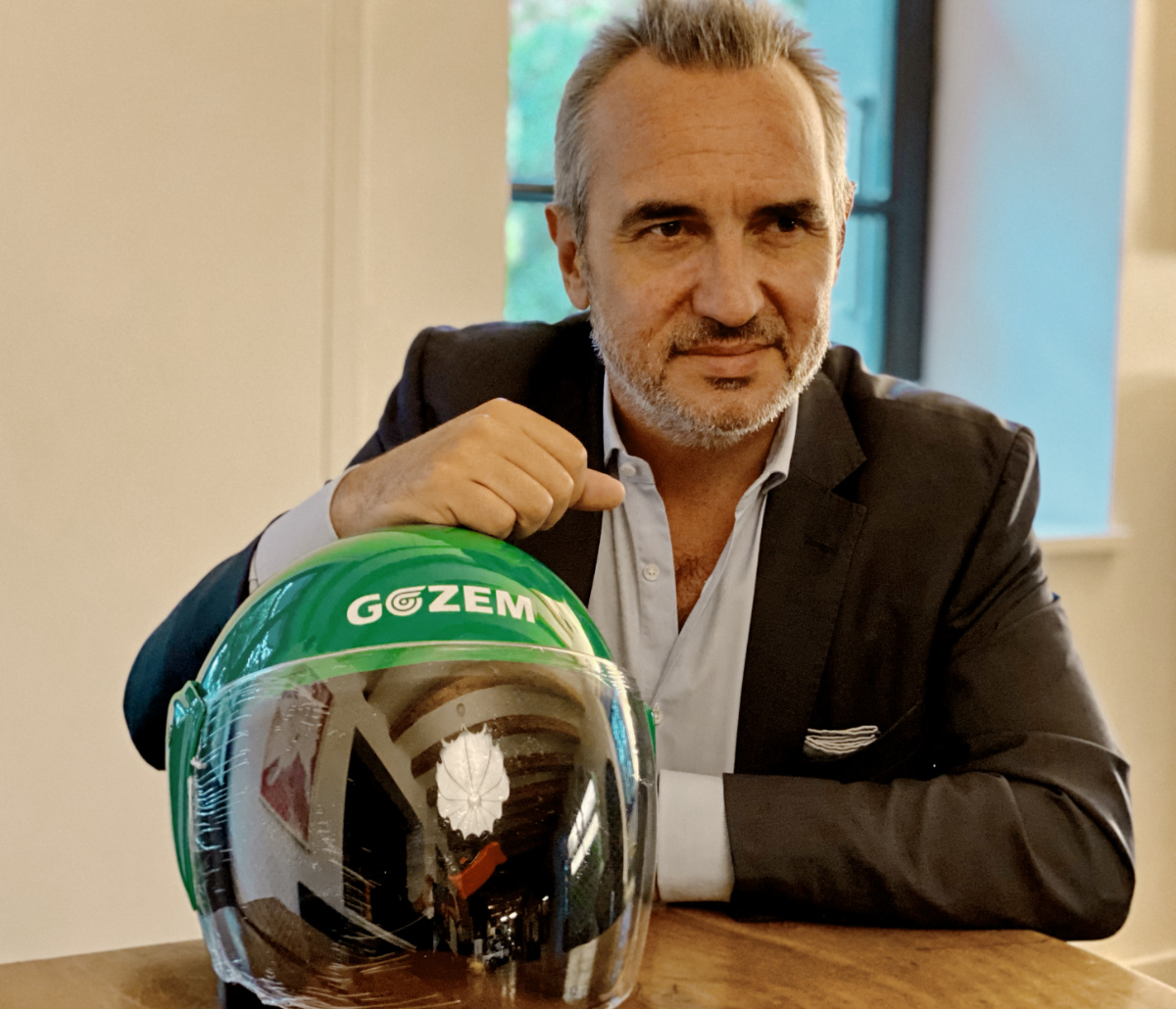 Dana's app is part of a wave of startups that establish themselves in Singapore as a holding company, without actually operating in the island state, in part because of an attractive corporate tax rate and other tax-related benefits.
Gozem's 10 software engineers are split between India (where Grab and Gojek also have engineering teams) and Africa. Dana says the firm will mostly have tech talent across the African continent as it expands. This is key to his vision: he wants the startup to be a distinctly African business—despite the curious Singapore connection.
Going slowly, by design
Since the app launched in 2018 in Togo and Benin, Gozem has 4,000 Uber-esque independent contractors offering rides on motorbikes, motorized trikes, air-conditioned cars, and local taxis (which often don't have air-con). At the end of July it started deliveries.
The delivery option allow users to order groceries, gas canisters, and other supermarket items delivered to their doorstep: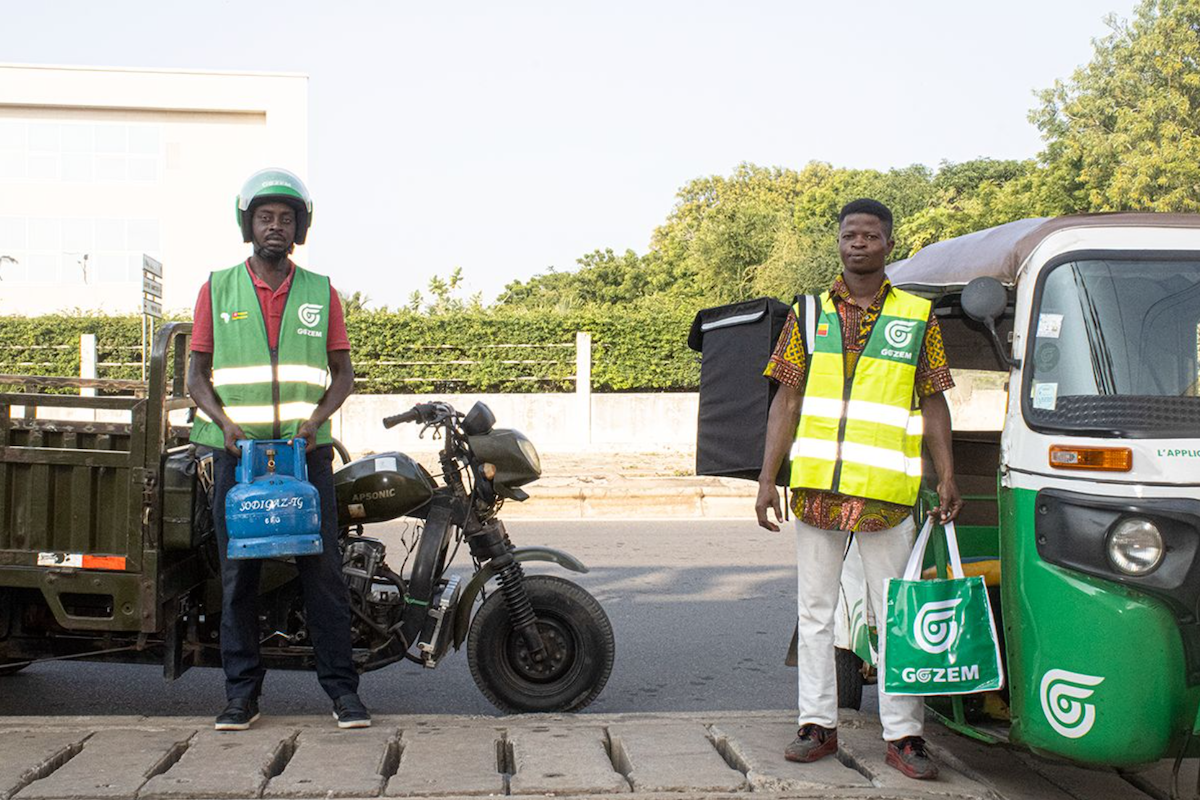 Food and parcel deliveries will be added in a few weeks, Dana said.
The app saw a record 500,000 rides from January to March, up from 350,000 in the final three months of 2019. April to June are an inevitable write-off due to Covid–19, but Dana believes the current quarter (July to August) may recover to the point that it's a new record high.
There's also has a roadmap for geographic expansion. The service was set to launch in Cameroon and Gabon, but that has been postponed due to Covid. The app has already secured around 6,000 or 7,000 drivers across those two new places.
After that comes massive expansion to the Democratic Republic of the Congo, Mali, Burkina Faso, Senegal, and Côte d'Ivoire.
All those pinned places will eventually take Gozem to a total of just over 220 million people—nearly as big as Indonesia's population.
Dana's fellow co-founder is Emeka Ajene, a former Uber executive in Africa. Born in Nigeria, Ajene moved to the US at age six.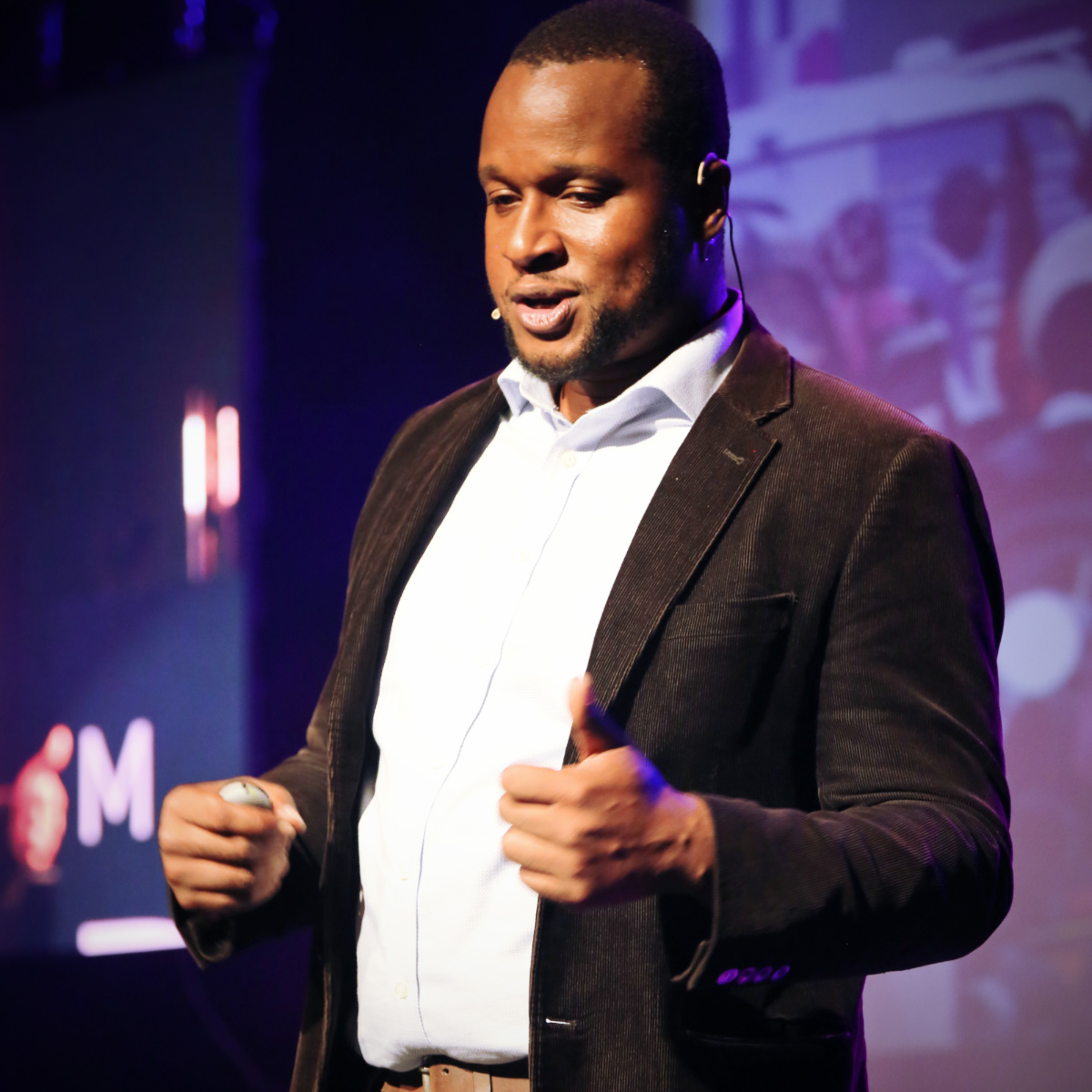 Ajene and Dana—who have avoided designating one person as CEO—are starting with west Africa's Francophone nations before venturing elsewhere across the continent, such as Nigeria, Ghana, Rwanda, and an array of other Anglophone African markets. Dana reckons all that is one or two years away.
"We've decided we want to go slowly and learn," Dana says of the app's geographic expansion.
Starting in one of Africa's smaller nations, Togo, allows the team to make mistakes and learn from them: "We prefer to be in a market where a mistake costs one dollar, than one hundred dollars when you're in Nigeria."
Prepping digital wallet
Ajene and Dana ran into each other in Togo. They soon discovered that they had the same thought about western business models, such as Uber: They were mismatched to fast-growing west Africa.
Dana built local experience in his previous venture, digital strategy startup Galixo, when tasked with taking messaging app Viber—founded in Israel and acquired by Japan's Rakuten—into new territories across Africa. He left Galixo in 2017, a year before starting Gozem.
Amidst venturing into new markets, Gozem at some point will add a wallet into its app à la GrabPay or GoPay. Dana said the team has already developed the tech, which will allow users to pay for rides, send cash to friends, and pay at stores.
Gozem's wallet has yet to launch as the team is waiting for the requisite payment licenses. In the meantime, they have to get through another task: build up a network of merchants and small retailers who will accept digital payments via an app.
New rivals
As Gozem expands across Africa, it's going to run into a strong rival. Not Uber, or Bolt, or Careem.
Its closest analog is Oride, run by Chinese billionaire Zhou Yahui, which started out with a digital wallet app (OPay) before expanding to ride-hailing in a bid to be Africa's everything app.
(If Zhou's name isn't familiar, you might recall his company, Kunlun Tech, in 2016 acquired European web browser startup Opera and US-based gay dating app Grindr. Earlier this year, US regulators forced Zhou to sell his Grindr stake on the grounds of personal data protection concerns.)
Gozem's Chinese rival has a war chest of $120 million from an investment last year, though it has yet to expand beyond its home market, Nigeria. Despite all the cash in hand, the Chinese firm earlier this month shuttered its ride-hailing and delivery services due to a mix of regulatory issues and Covid woes. ORide insists it's a temporary hiatus.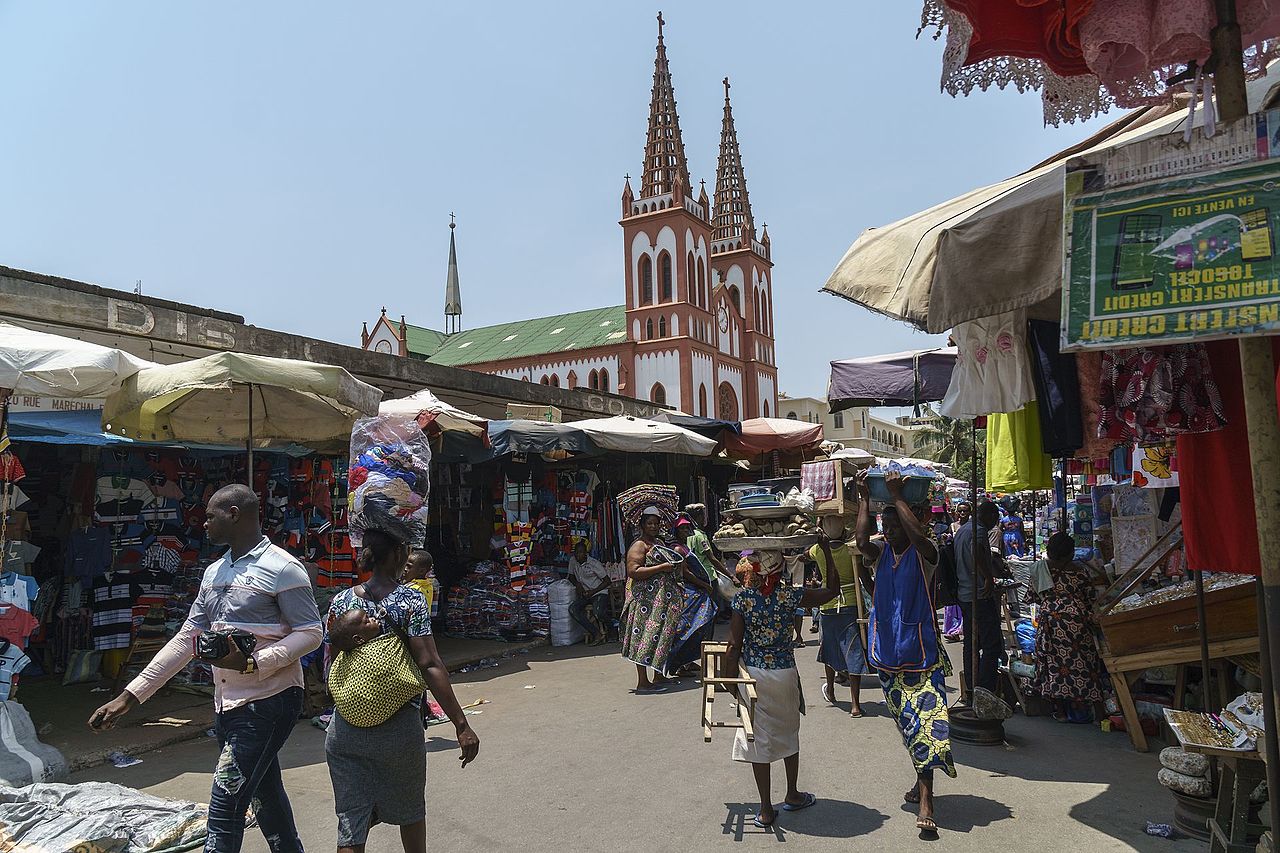 Once Gozem's digital wallet rolls out, it'll have to persuade folks to move away from Africa's pioneering mobile money services, which emerged in the late 2000s as SMS-based services—such as M-Pesa, which started in 2007—and have since grown to around 180 million active users across the continent.
Dana wants to partner with mobile money operators, which are often telco networks, so that they'll connect with Gozem's upcoming digital wallet both for top-ups and for cashing out.
All of that sounds like an expensive battle for Ajene and Dana, who have raised seed funding for Gozem and are now working on series A, which has been held up by Covid. Dana reckons it'll be in the bag by the end of the year.
Looking at the big picture, ride-hailing in Africa is becoming a hotly contested—and contentiously crowded—space. According to the United Nations blog Africa Renewal, there are now 60 ride-hailing operators in 21 countries across the continent.