Southeast Asia's Tada, a relative newcomer to the ride-hailing market, has raised funding of just under $5 million, reports e27 this afternoon, just five months after it secured a precise $5 million in series A cash.
Launched mid–2018, the app operates cars in Singapore, Vietnam, and Cambodia.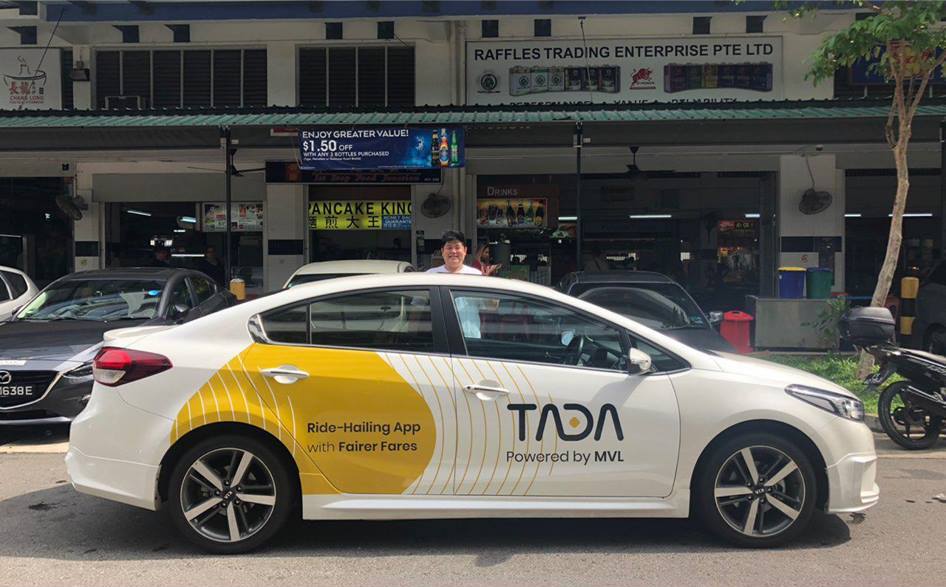 The investment announcement comes a day after the startup rolled out Tada Fresh in Singapore, a new groceries delivery service. It taps Tada's drivers to pick up your order from a local wet market—and therefore shopping is limited to fresh items and a small assortment of packaged food staples like noodles or curry paste.
(This Tada is not to be confused with the Korean van-hailing service, also named Tada, that has secured funding from Softbank. Though this Tada's parent company is from Korea and it has numerous Korean investors.)
World's weirdest transport app?
Unlike Grab or Gojek, Tada is based on blockchain technology. And the company behind it, MVL Chain, has a grand idea that would cover all car owners, mechanics, and secondhand car sellers under a points-based rewards system. In theory, points can be earned by drivers for sharing travel data and spent on car-related services, such as for repairs at a garage that has teamed up with MVL to accept its points. The concept, not yet launched in reality, is for retailers of all kinds to use its blockchain-based points.
And, being a blockchain company, MVL—short for "mass vehicle ledger"—has a cryptocurrency which has plummeted in value from a peak of near $16 million to today's $3.1 million. Points can be redeemed for its volatile MVL coin.
For now, its points system is limited just to Tada drivers and customers in a trial phase in Singapore. As the startup's website explains: "Tada drivers receive MVL Points as incentives based on the mileage of the vehicle and the ride reviews. Tada riders also receive MVL Points based on their Tada usage and reviews from drivers."
Tada is also unlike Grab or Gojek in that it doesn't take commission on rides, so drivers keep all the proceeds. Instead, the app says it makes money on transaction fees when users opt for credit cards or other payment methods that involve a fee.