While Southeast Asia's startups had a good start to the year in terms of attracting investments, it was a rough few months on the VC side.
Southeast Asia-focused VC funds put $1.3 billion in their kitties in Q1, down 47% from last year's Q4, according to new data from Deal Street Asia.
The dive ended a year-long streak of growth: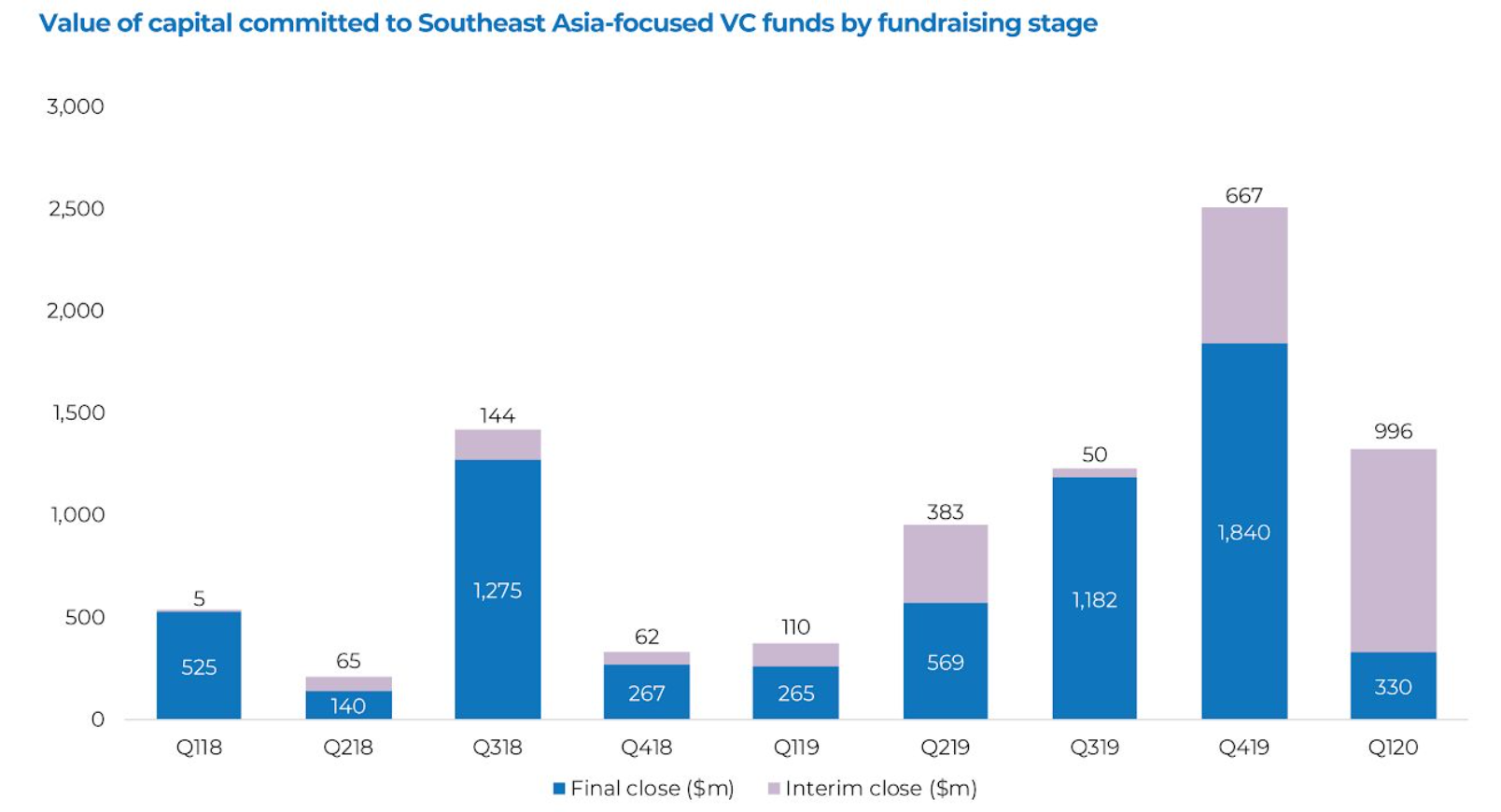 Of the $1.3 billion freshly available to startups in the region, 77% of it came from VC outfits headquartered in Southeast Asia, while the rest was from overseas.
See: 💸 Here's a handy list of Southeast Asia's newest VC funds
The analysts at Deal Street Asia warn the rest of the year might be grim. "The first-quarter fundraising performance does not reflect the true impact of the Covid-19 pandemic. This is simply because most of the capital committed by investors to VCs in the first quarter was actually solicited before the region began to tighten social distancing measures and impose travel restrictions in April," said Andi Haswidi, head of Asean market research at the Singapore-based media firm.
He added: "Having looked at the data and spoken with industry stakeholders, we believe fundraising is going to be more challenging in the second quarter onwards as investors' risk appetites shrunk. Fund managers are also careful about deploying their dry powder, which could weigh on tech startup valuations despite investors' loaded war chests."