Editor's note: This interview is part of a Q&A series with winners of the ORIGIN Innovation Awards. PriyoShop was a winner of the Pandemic Growth Warriors award in 2022.

---
Dipty Mandal is the Co-Founder and CMO of PriyoShop, a pioneering B2B marketplace in Bangladesh. In this TNGlobal Q&A, we learn how PriyoShop has been leveraging technology and supply chain innovation to solve issues faced by small retailers. With at least 33,000 micro-merchants using the platform, PriyoShop digitalizes B2B trade for the unorganized retail sector, connecting small-scale retailers directly with producers.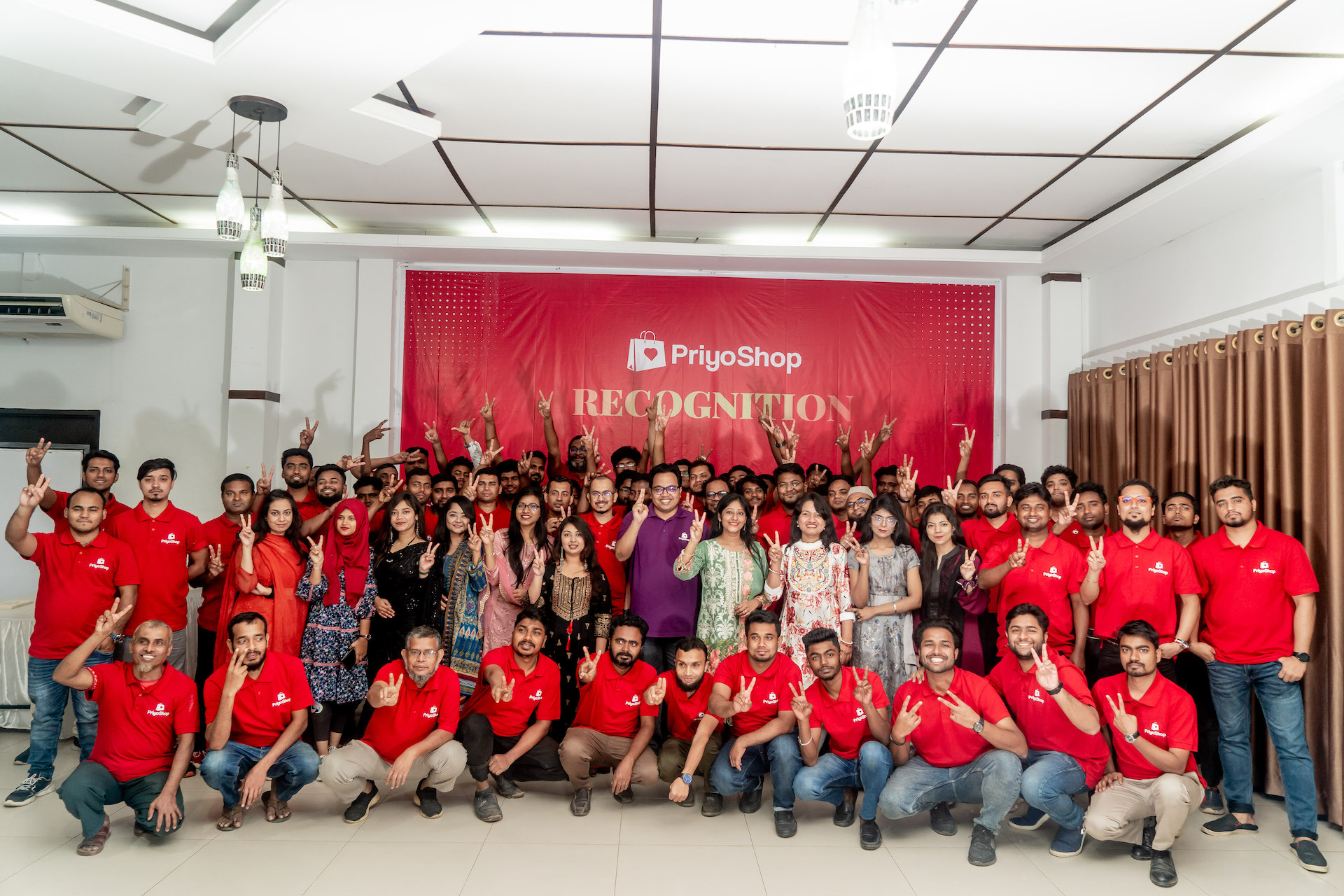 In addition to providing a unique end-to-end shopping experience through WhatsApp, the company has ventured into fintech with the forthcoming launch of a buy now pay later (BNPL) solution. This initiative, in partnership with financial institutions, aims to address financial challenges faced by MSMEs, ensuring business sustainability and enhanced purchasing power.
"PriyoShop aims to create a perfect ecosystem for MSMEs by solving their end-to-end problems in terms of the supply chain, finance, managing their SKUs, and credit profiling. We are also going to launch a fintech solution called BNPL (buy now pay later) in collaboration with financial institutions to solve MSMEs' financial problems that will ensure their business sustainability and buying capability," says Mandal.
Read on for the full TNGlobal Q&A.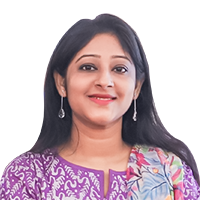 Tell us more about yourself and Priyoshop.
I am Dipty Mandal, Co-Founder and CMO of PriyoShop – the leading B2B marketplace in Bangladesh. I am solving the problem of small retailers with the help of technology and supply chain innovation with a very strong team onboard working for a vision to empower millions of small retailers. I have my MBA in Business Administration from the University of Dhaka with extensive experience in general management, people management, e-commerce, and retail. I have been a web entrepreneur since 2006, and have been working with diversified customer experience.
I worked at GrameenPhone, the country's largest telecommunication company, and then co-founded PriyoShop B2C platform. After that we initiated PriyoShop B2B marketplace that is digitalizing B2B trade for the unorganized retail sector in Bangladesh. The company's platform connects small-scale retailers directly with manufacturers and suppliers.
PriyoShop's app allows small retailers to procure inventory from wholesalers, distributors, and manufacturers at competitive rates. When we talk about small businesses, we primarily focus on neighborhood mom-and-pop shops, also known as retailers. These are the small shops we see around us on our streets. If we talk about the former, 97 percent of our country's retail sales take place through them; e-commerce and modern retail play a smaller role. So, the majority of the retail transaction is actually taking place through neighborhood shop retailers.
We have around 33K micro-merchants on our platform right now. 
What are the trends driving innovation in your industry?
In our industry, innovation is being driven by the imperative of crafting immersive and unforgettable customer experiences that forge strong brand connections. This is exemplified by our PriyoShop app, which provides a seamless shopping experience, enhancing convenience and satisfaction. Additionally, the rapid adoption of mobile commerce by retailers underscores the growing trend of utilizing mobile devices as a preferred means for making purchases.
Besides that, PriyoShop has launched the country's first End-to-End Shopping experience on WhatsApp for all the MSMEs. They can purchase by texting a simple 'Hi' to PriyoShop's WhatsApp number, and we believe this is making their shopping experience better than ever. Our product catalog is showcased on whatsapp business to help our targeted customers to find what they are looking for. Every catalog item has a unique title and optional fields like price, description. Once they add items to their cart, they can send the cart to their chat with the business and avail payment options.
What are the three key challenges you faced during the pandemic? Would you say that the pandemic provided you with opportunities that were otherwise not available before?
Everything was changed around the retail world during the pandemic. Covid-19 drew attention to existing problems in the small retailers' supply chains. However, the pandemic provided PriyoShop with new opportunities. Government was pushing for digitalization in business operations. Sourcing during covid time was tough as well. Brands/distributors and retailers also wanted less movement which appeared as a big opportunity for team PriyoShop. The situation has encouraged retailers and wholesalers to adopt digital solutions. The potential for growth exists, given that the government too was backing the push towards digital.
How is your company able to address these challenges and opportunities?
The Bangladesh government has mandated digital Bangladesh, and everyone is going for the digital platform. So this is the right time to address and solve the real problems of MSMEs to digitalize their supply chain process and ensure end-to-end digitalization. Covid-19 also drew attention to existing problems in the small retailer's supply chains. It has encouraged retailers and wholesalers to adopt digital solutions.
Our logistics service provided an option to our traders to reduce physical interactions in the operations space. Traders who shop through the PriyoShop Retail App could use our logistics option for delivery, which supported the needs of our partners and reinforces our commitment to safe distancing.
Would you agree that sustainability is important to building successful products and services today? Why so?
I firmly believe that sustainability is crucial for building successful products and services today. Customers are actively seeking for environmentally responsible partners, and integrating sustainability into our offerings can give us a competitive edge, expanding our customer base. This approach ensures long-term relevance, minimizes operational costs through efficiency improvements, and fosters innovation.
Moreover, aligning with sustainable practices enhances our brand reputation, attracting both clients and top-tier talent. Regulatory compliance and resilience to disruptions are added bonuses, while stakeholder satisfaction and ethical responsibility round out the benefits. In essence, weaving sustainability into our products and services is a strategic imperative for lasting success.
Define impact. What role does this play in building products and services?
During COVID-19 we have realized that contactless distribution is very much required to impact on the retail business. COVID scenario pulled that demand in the market. At that moment PriyoShop has taken the challenges to overcome the problems, and brought PriyoShop Retail App for Suppliers, Retailers and Distributors.
This initiative is helping all the suppliers and distributors manage their catalogs and products digitally. At that moment by making those changes we provided a digital catalog for the retailers so that they could reach all the brands and suppliers' products without any physical entrance into the market. By this, we save time for MSMEs and offer price transpierces so that they can generate more revenue for their shops and families. With the PriyoShop platform MSMEs get at least 20 percent more revenue than before and create lots of new employment.
Also, PriyoShop creates awareness among youth and women to enter into the digital retail business. Thus PriyoShop can impact over 5 million people and their families who represent 30 percent of the gross domestic products of Bangladesh! That is the promise with retailers who create $191 billion in FMCG and groceries sales, and grow by 70,000 new retailers every year and cater to 170 million customers.
Can you share case studies that can highlight the impact of these innovations?
Supplier case study:
Supplier case study: