In this TechNode Global Q&A, Annica Witschard, Chief Executive Officer of Home Credit Vietnam, outlined the company's strategic initiatives in expanding financial inclusion, especially in marginalized communities. She highlighted that Home Credit Vietnam has served over 15 million customers, with a broader reach of over 125 million globally. The FinTech company uses data-driven modeling to facilitate democratic lending, particularly for those with no credit history. Witschard also underscored the importance of financial literacy, revealing that the company invests heavily in financial literacy programs.
Witschard further revealed the impact of AI and machine learning on the company's operations, allowing for quick and responsible lending decisions. However, she emphasized the necessity for ethical use of these technologies and transparent communication with customers. As the financial sector evolves, Home Credit strives to differentiate itself by focusing on the end-to-end customer experience, developing insurance partnerships, and balancing its digital business with its physical store presence.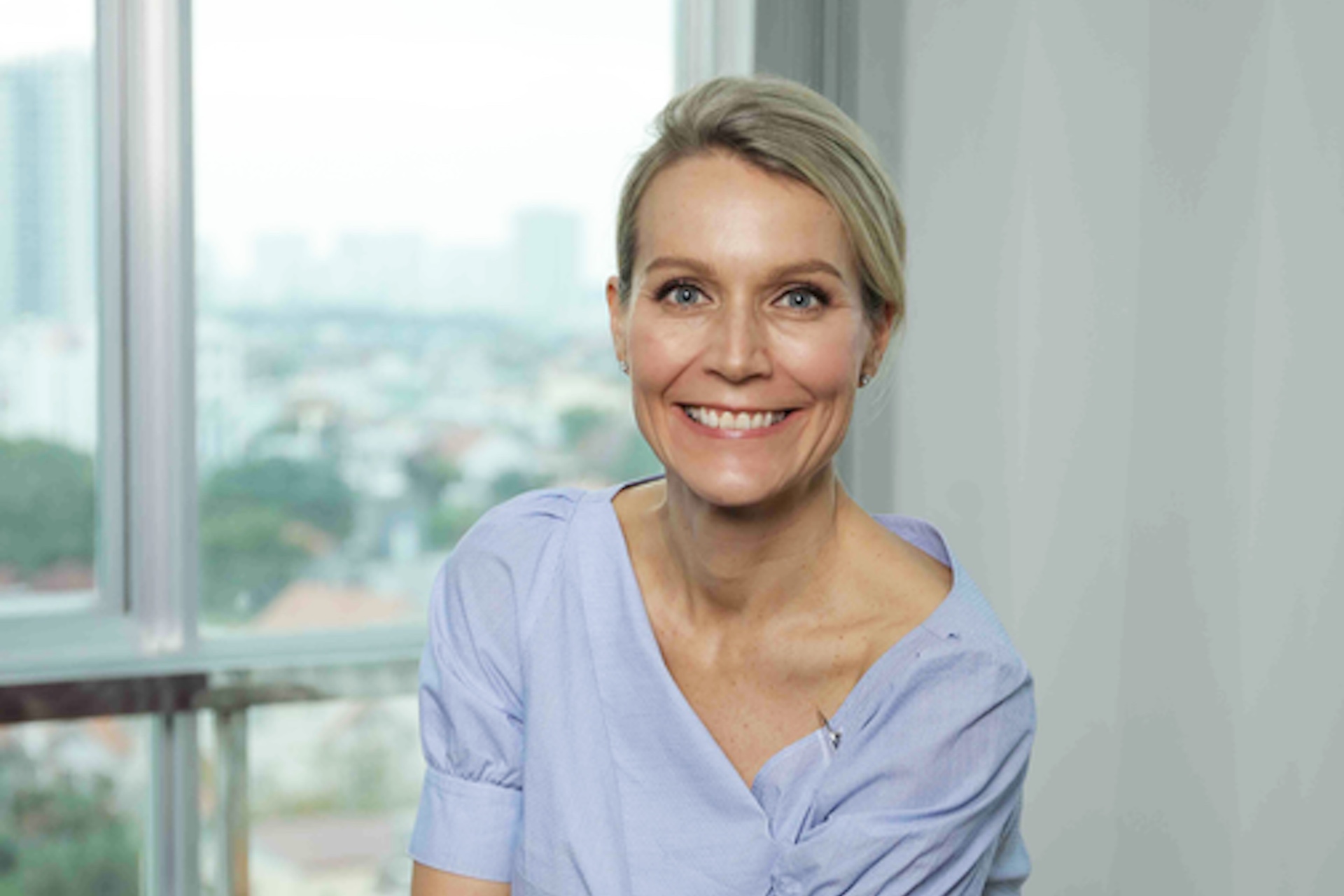 How does Home Credit address the challenges of financial inclusion in Asia, and what specific initiatives have been implemented to reach marginalized communities?
The consultancy Bain estimates that approximately 70 percent of people in Southeast Asia are unbanked or underbanked. That means there is a huge opportunity to integrate more people and communities into the regulated financial system and in the formal economy more broadly.
When it comes to empowering more marginalized communities we have served more than 15 million customers in Vietnam to date. We believe in a democratic approach to lending. That means simple, transparent, and responsible products for our customers, but also a robust advanced data-driven modeling that allows us to make quick and safe lending decisions for people with no credit history. If you are 'credit invisible' it can be a real challenge to take a first step into the traditional banking and retail spaces.
Can you share any success stories or examples of how Home Credit's integrated financial services have helped improve financial access and literacy for consumers in Asia?
Without financial literacy, it's very difficult to deliver greater financial inclusion, so we have to get that right first. There are countless examples of how we are working daily to enhance the lives of our customers. In fact, as of now, we have served one in four adults in Vietnam with our products and services. Globally, we have served over 125 million customers, so we have a solid foundation to help others.
Our services are helping to finance grassroots businesses across the markets where we operate. Here in Vietnam, if you have an e-hailing driver pick you up, it's likely we financed either their phone or their vehicle. If you are having a package delivered by an e-commerce platform rider, it's probable we financed the purchase of their motorbike. If you are stopping off for Pho in Ho Chi Minh City tomorrow morning, it's possible we financed that kerbside micro-business.
Alongside all of this, we also invest heavily in financial literacy programs, especially in more rural communities of Vietnam. They say a 'rising tide lifts all boats.' If we continue to drive inclusion efforts, this can only be positive for economies but also helps to reduce the overall cost of lending. It's a win-win.
What emerging trends have you observed in digital lending, and how has consumer behavior shifted post-pandemic? How is the company adapting to these changes?
What we saw during the pandemic was a rapid digitalization, not only of our own systems and approaches but also driving what our customers were demanding. As a result, I believe that the customer experience journey has been enhanced by these changes. We know that customers want quick, simple, frictionless access to lending products. This remains unchanged.
As a business, we have had to adapt quickly, but it's important not to evolve so quickly at the expense of ensuring we continue to offer education and responsible advice to our customers. I believe this is important, regardless of whether they are interacting with us digitally or at physical sales points. In fact, we're also seeing enduring resilience in the physical shopping space. However, since the pandemic has eased, we're now noticing that customers expect seamless online and offline access to financial services. This means that we have to be operationally robust in all areas.
Can you discuss any notable partnerships or collaborations that Home Credit has formed with other organizations or businesses to expand its reach and improve financial inclusion in its key markets?
Partnerships are critical for us as part of our sustainability efforts. In our experience, working with strong partner networks supercharges our ability to reach many more communities. For example, we are longstanding and active members of the Alliance for Financial Inclusion. Empowering communities in rural areas – particularly females – is a focus for us, which is why our ongoing partnership with NGO Hagar International is proving so effective in terms of connecting with underserved, female groups in some of Vietnam's most rural areas.
As an international lender, access to funding is a core part of how we operate. Increasingly we are working with funding partners to secure sustainability-linked loans. For example, we have a cooperation with Standard Chartered, which is proving to be a very helpful driver of our continued focus on sustainability.
How has Home Credit been leveraging artificial intelligence and machine learning in its digital strategy, and what measures are being taken to ensure the ethical use of these technologies?
Artificial intelligence and machine learning are of course at the forefront of a lot of global debate right now. The reality is, we have been using variations of this technology for many years. Using and applying big data has been core to our competitive advantage. On a daily basis, we are leveraging huge amounts of data – some proprietary, some third party – to make quick, accurate, and responsible decisions on lending. In fact, data is threaded through most parts of what we do.
Starting from customer acquisition and ending with support and follow-ups, it is clear that using data is the most impactful way to improve the customer experience. AI is also having a transformative effect on how we are developing our IT and broader servicing offering.
Adopting these technologies of course means that everything will speed up. However, what we absolutely cannot lose sight of is our responsibility to ensure our customers have all of the information necessary to make informed decisions about their lending plans. This includes clear, easy-to-understand, and transparent language. Just because a customer experience can be more rapid, there is still an important obligation on our part to ensure our services are deployed responsibly.
With increasing competition in the financial services sector, how does Home Credit foster innovation and differentiate itself from other players in the market?
For me, to be an innovator in the financial services sector is less about coming up with new products – which in many ways is the simple part – but it's more about thinking deeply about how we connect with our customers and deliver the best possible end-to-end customer experience. There can be no world-class customer journey without the support of a strong back-end operation. Smooth customer experiences need to be backed up by secure and fully regulated support structures, so this is an area where we are continually investing.
In addition, across Southeast Asia, there is a widening insurance gap. This is an area of differentiation for us, and we have developed a number of regional insurance partnerships that allow our customers to further protect their health and families as we bring more people into the formal economy.
Our business is in a constant state of advancing new ideas and platforms that help us connect with our customers more effectively. Whether it's a new, fully regulated Buy-Now-Pay-Later product (Home PayLater) or our newly launched app, these innovations – all underpinned by our sustainability approach – are helping drive the business to new heights.
What role does Home Credit's omni-channel strategy play in its growth and expansion plans, and how do you balance offline and online approaches to ensure a seamless customer experience?
Many FinTech players in Southeast Asia have entered the market with a digital-only model. Home Credit's strength lies in our ability to balance the growth of our digital-led business with our heritage in physical shop spaces. In many developing markets, consumer purchases in brick-and-mortar stores are still the norm. With many players making a rush to digital evolution, we have paid great attention to balancing that with our offline offering.
[Q&A] Khazanah-backed insurtech firm PolicyStreet aims to serve underserved & underinsured communities including gig workers