Malaysia homegrown insurtech startup PolicyStreet came into limelight when it roped in Malaysia sovereign wealth fund Khazanah Nasional Bhd to lead its oversubscribed Series B funding last month.
Under its so-called Dana Impak mandate, Khazanah led the Series B fundraising round of PolicyStreet, raising a total of $15.3 million. Other local and international investors include Altara Ventures, Gobi Partners and Spiral Ventures.
Founded in late 2016, PolicyStreet has grown into a regional full-stack insurtech group of companies providing digital insurance solutions to businesses and consumers in Southeast Asia and Australia.
PolicyStreet works directly with over 40 life, general, and takaful(Islamic insurance) providers globally to offer a comprehensive range of products and services, which includes but is not limited to embedded insurance, customized employee benefits, financial advisory and aggregation of insurance, as well as the development of digital solutions to make insurance purposeful and simple for businesses and consumers.
As a licensed Reinsurer and General Insurer by the Labuan Financial Services Authority (LFSA), an approved Financial Adviser and Islamic Financial Adviser by Malaysia central bank Bank Negara Malaysia, and a licensee of the Australian Financial Services License by the Australian Securities and Investments Commission (ASIC), PolicyStreet is able to underwrite, customize policies, and provide unbiased advice to its clients and partners worldwide.
PolicyStreet serves over 5 million customers with over $6 billion in sum insured, according to its website. ​TechNode Global recently spoke to its Co-Founder and Chief Executive Officer Yen Ming Lee to learn more about the company's plans after its latest funding round, what are the opportunities and challenges the company sees in the insurance industry.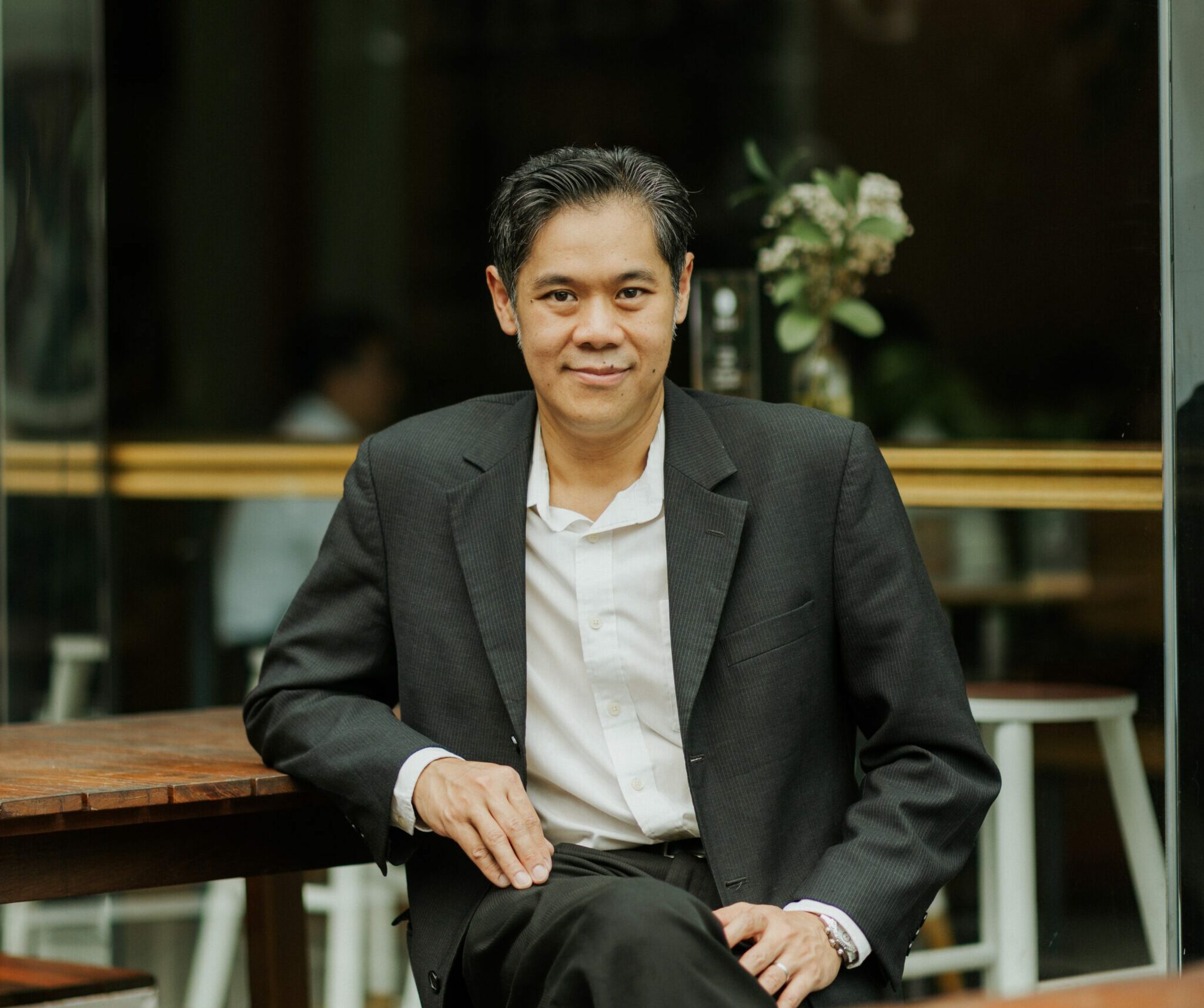 Below are the edited excerpts:
What is your immediate plan after the fundraising? What is your longer-term plan?
We're honored to have completed an oversubscribed Series B funding round. Having received $15.3 million in funding, we aim to utilize it to:
Deepen our technology development and underwriting capabilities and further advance on-demand insurance policies
Improve our market position and expand our reach to better serve the underserved and underinsured audience segments
Expand our operations regionally
PolicyStreet remains committed to making insurance more accessible for businesses and consumers in the region.
How many markets you are in? Any expansion plan regionally?
Currently, PolicyStreet is present in three markets: Malaysia, Singapore, and Australia. We are not opposed to further expanding regionally but will currently focus on improving our market position in the aforementioned markets we have a presence in.
What segments does PolicyStreet focus on?
PolicyStreet offers a wide variety of insurance offerings to cater to different segments. Our focus extends beyond traditional insurance products and includes innovative solutions that meet the evolving needs of consumers and businesses.
PolicyStreet uses a variety of approaches to address the protection gap, including business-to-business (B2B), business-to-business-to-consumer (B2B2C), and direct-to-consumer (D2C) strategies. Through these approaches, we leverage our underwriting and tech capabilities to create a comprehensive ecosystem of insurance solutions to serve the underserved
Our focus on the digital and gig economy is an example of our insurance solutions ecosystem. Our notable innovative insurance solutions include the Digital HR Portal and employee benefits, the gig workers' insurance and Gig Worker's Claims Platform, and the Damage Protection Plan and claims platform.
The three solutions provide protection for businesses which contribute to digital and gig economies, gig workers fulfilling the last-mile delivery demand, and consumers fuelling the two economies, respectively. The ecosystem contributes to narrowing the protection gap while ensuring sustainable, long-term growth for the nation.
What are the opportunities you see in the insurance industry? (in Malaysia and Southeast Asia) How disrupted is the insurance industry so far?
In the insurance industry, both in Malaysia and Southeast Asia, there are significant opportunities driven by technological advancements and ever-changing consumer behavior. The industry has experienced disruption to varying degrees, with the potential for further innovation in the future.
Opportunities in the insurance industry arise from several key factors. Firstly, the growing digital landscape presents opportunities for insurers to leverage technology to enhance customer experiences, streamline operations, and develop innovative products.
Secondly, changing demographics and consumer behaviors provide opportunities to cater to new segments and address emerging needs. This includes catering to the digital-savvy younger generation, addressing the gig economy's insurance requirements, and tapping into underserved markets.
Additionally, the rise of data analytics also enables insurers and insurtech companies to better understand customer preferences, personalize offerings, and improve risk assessment and underwriting processes.
While the insurance industry has witnessed significant disruption, it is still in the early stages of transformation. Insurtech startups and innovative incumbents have introduced new business models, distribution channels, and products. However, the industry as a whole is adapting at varying speeds, and traditional insurers are also embracing digital transformation to stay competitive.
Overall, insurance penetration in Asean hovers around 4 percent of GDP, still lagging behind the global average of 7 percent. The insurance industry in Malaysia and Southeast Asia presents ample opportunities for those who can navigate the evolving landscape and leverage technology to provide customer-centric solutions. The potential for further transformation remains significant as the industry continues to evolve.
What are the challenges for PolicyStreet and insurtech companies?
PolicyStreet and other insurtech companies face several challenges in pursuing growth and innovation in the insurance industry.
Among the key challenges includes building customer trust as a new brand. Considering insurtech is a relatively new industry, businesses and consumers alike tend to err on the side of caution and be skeptical or hesitant to embrace new insurance products and digital platforms. Nevertheless, our persistence and operational excellence helped establish our credibility in the region, especially among leading industry brands.
Overcoming challenges as an insurtech company necessitates strategic planning, regulatory adherence, effective customer communication, technological innovation, and strong financial support. By addressing these obstacles, we have positioned ourselves for growth and contribute to the ongoing transformation of the insurance industry.
According to a recent report by PwC, Malaysia's Life Insurance and Family Takaful penetration rates stood at 54 percent in 2022 and 19 percent in 2021 respectively, a long way from the 75 percent target set by Bank Negara Malaysia in 2017. How can PolicyStreet or insurtech companies help to increase insurance penetration in Malaysia?
PolicyStreet is committed to contributing to increased insurance penetration in Malaysia by focusing on developing customer-centric insurance solutions and leveraging our technology development capabilities.
In efforts to make insurance accessible, we are addressing the roadblocks that underserved communities face and resolving them. Roadblocks that limit accessibility to insurance are not limited to affordability but also other factors such as convenience, relevance, and variety of insurance solutions available on the market.
Tapping into our underwriting and technology capabilities, we're working to improve accessibility by creating insurance that addresses specific needs, preferences, and affordability levels, focusing on underserved segments.
Furthermore, we supplement our insurance solutions with digital platforms that streamline the entire process. We are also working to expand our partner network, enabling us to build more comprehensive ecosystems that integrate insurance into daily aspects of life and reach a larger customer base.
Through these initiatives, we aim to move the needle in advancing insurance in Malaysia and achieve the targets set by Bank Negara Malaysia.
What is PolicyStreet's competitive advantage against other insurtech startups and also established insurance companies that have gone digital or expanded their digital business?
Insurtech companies such as PolicyStreet differ vastly from insurers who have digitalized their business and do not directly compete with them. PolicyStreet is looking to tap into underserved market segments.
Instead of developing products that can benefit the most number of people, we are focused on developing solutions that can best serve the underserved and underinsured communities. In addition to underwriting and developing insurance solutions, PolicyStreet is also partnering with relevant stakeholders to embed protection into the lives of the underserved, providing protection without the financial burden or additional effort.
Each insurtech company in the region has its competitive edge and has carved its market niches accordingly. For PolicyStreet, our competitive edge lies in our capabilities to build strong partnership networks where we practice customer-first problem-solving. By offering effective and efficient solutions to existing problems, we are committed to deepening and expanding our partnerships, benefitting more members of underserved communities.
An example of our efforts would be our partnership with foodpanda Malaysia and ShopeeFood Malaysia, where we are insuring the two p-hailing service providers' entire fleet of delivery partners. Gig workers working as delivery partners for the two industry giants are insured on the job as a default without any additional cost to them. The protection is also complemented by the Gig Workers' Claims Platform, where the gig workers working for different service providers can manage their insurance claims all in one consolidated insurance platform.
In the case of insuring the delivery partners, we are serving the underserved specifically while also leveraging our partnerships to advance insurance and narrow the protection gap. Utilizing a similar modus operandi, we are modeling our ecosystems to complement existing insurance solutions and foster financial inclusion in the region.
Khazanah leads PolicyStreet's $15.3 million Series B fundraising round