According to the UN World Urbanization Prospects, over half of the world's population (around 55 percent) live in urban areas, and this is expected to increase to 68 percent by 2030, which is adding another 2.5 billion to urban areas. This rapid urbanization has led to many problems including pollution, high energy consumption, carbon emissions, and traffic congestion. This is where smart cities come in, they are the way forward to improve the lives of citizens by bridging the gap between sustainability targets and urban development strategies.
As cities become more populated, it is high time for citizens, governments and all stakeholders to reimagine how to make their cities smarter, more liveable and sustainable. Of course, with the help of technology.
TechNode Global recently talked to Dr. Non Arkaraprasertkul, Smart City Expert of Digital Economy Promotion Agency (depa) of Thailand, a government agency established under the Ministry of Digital Economy and Society of Thailand to promote the development of digital industry and innovation and ascertain nationwide digital technology adoption in order to achieve economic, social, cultural, and security benefits.
In the interview, Dr. Arkaraprasertkul also shared his views on the smart cities startup ecosystem in Asia Pacific (APAC) and how depa helps drive the smart cities ecosystem in Thailand. He also shared suggestions to encourage startups to come up with smart city solutions.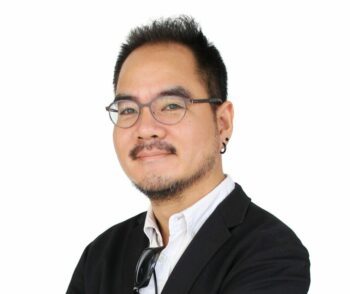 Below is the edited excerpt:
What are smart cities? How would you define smart cities? How can we make cities more sustainable?
Smart cities are urban areas that utilize technology and data to improve the quality of life for citizens, while also promoting sustainability and reducing costs and resource consumption. The concept acknowledges that cities are centers of human activity and economic growth, and therefore, technology is integrated into their planning and development to address the challenges that arise.
To make them more sustainable, smart cities prioritize energy efficiency and the use of renewable energy sources, encourage the use of mass transportation to decrease greenhouse gas emissions, promote green building design and construction, and implement policies to reduce waste and pollution.
Smart cities are not a one-time achievement, it's an ongoing process of becoming more efficient and resourceful, for that reason some prefer the term 'smarter cities.'
How does the Digital Economy Promotion Agency (depa) help drive the smart cities ecosystem in Thailand? And what's next for Depa in 2023?
At depa, we understand the importance of aligning policy and practice in driving the smart cities ecosystem in Thailand. That's why we have been serving as the secretariat of the National Steering Committee for Smart City Promotion, working to coordinate efforts and draft policy on behalf of the national government. Our approach includes incubating cities through robust capacity-building programs, from leadership to officer level, to build a network of cities that can learn from one another. We also provide promotional funding, technical assistance, and technological matchmaking to promote smart cities on the ground.
One of the key learnings we have had is that unsuccessful attempts to build smart cities in other parts of the world often stem from a lack of understanding of the needs of local communities. That's why we have focused on building awareness of the need for smart cities among potential cities, and then welcoming their smart city proposals to be incubated and later endorsed by the National Committee to receive incentives and measures to excel.
In January 2023, 15 more cities were added to the list of endorsed smart cities by the National Committee. With almost a full year to go in 2023, we anticipate endorsing more cities from a policy perspective and seeing more successful smart solutions and cities assimilating the results on the practical side.
What's your view on smart cities in the next 10 years in Thailand?
In the next decade, we will likely see a blend of both the integration of smart technology into existing livable cities in Thailand and the development of new smart cities. The potential for these existing cities to harness technology to improve efficiency, liveability, and sustainability is truly exciting. As solutions are proven to be successful, more cities will seek to adopt and adapt them to their unique context.
Additionally, new cities will emerge as a result of economic growth and shifts toward industries requiring a highly-skilled workforce. The Eastern Economic Corridor, for example, will be a hub for these types of industries, with the goal of attracting 350,000 residents and becoming a center of finance.
Even Bangkok, our capital, will undergo a transformation, particularly in areas such as Bangsue Grand Station and Makkasan New City, where transit-oriented-development (ToD) will shape the areas into financial hubs of the southeast region. It's been long overdue for these areas to be revitalized and we can do that faster and more efficiently with technology. The combination of these smarter existing cities and new, high-tech cities will make Thailand a desirable destination for global investment. Overall, I believe that within the next 10 to 20 years we will see significant progress in this area.
How do smart cities play a major role in improving the economy in Thailand?
Smart cities can play a major role in improving the economy in Thailand by attracting more talent and investment. They can serve as a driver for the distribution of economic opportunity via digital technology, as outlined in the Thailand 4.0 policy. The development of smart cities can lead to the creation of more regional hubs, which will have a greater socioeconomic impact and contribute to an increase in GDP and per capita income. These cities will become more attractive to new talents, not only because of their efficiency, but also because of their affordability, sustainable urban ecology, and high quality of life. This can lead to the creation of new economic opportunities, as well as an increase in the number of highly skilled workers in the country.
Additionally, smart cities can also provide opportunities for new forms of economic activities, such as the adoption of new technologies and the development of new industries, which leads to a more diverse and resilient economy. Overall, smart cities can play a major role in improving the economy in Thailand by creating more economic opportunities, attracting new talents and investment, and promoting sustainable urban development.
What's your view on the smart cities startup ecosystem in APAC? Do you have suggestions for improving the ecosystem? Do you have any suggestions to encourage more startups to come up with more smart city solutions?
The smart cities startup ecosystem in APAC is rapidly growing and has a lot of potentials to drive innovation and improve the lives of citizens. The flow of talents is essential to this ecosystem and it is desirable to have diverse ideas and backgrounds to foster creativity and innovation. However, there are a few ways that the ecosystem can be improved.
One suggestion would be to promote more collaboration and partnerships between startups, the government, and the private sector. This can help to bring new ideas and perspectives to the table, and can also provide startups with access to the resources and support they need to develop and scale their solutions.
Another suggestion would be to provide more incentives and support for innovation. This could include things like tax breaks for startups, grants for research and development, and access to incubation and accelerator programs.
Additionally, it is crucial to foster an open and tolerant community that welcomes diverse talents and entrepreneurs. This can help to create a more conducive environment for innovation and creativity, and can also help to attract more talented individuals to the region.
What are the latest trends for smart cities?
The latest trends that are shaping the future of urban living. There is an increasing demand for interconnectivity between systems, and city authorities and structures must adapt to this trend. Artificial intelligence (AI), machine learning (ML), and cloud technologies will enable future networks and pave the way for the planned launch of 6G networks in 2028.
One trend that is particularly noteworthy is the integration of smart health solutions. Smart technologies not only support diagnosis and treatment but also drive prevention and self-care, easing pressure on healthcare systems. Data analytics are also helping to create custom healthcare for individuals and families, based on their individual needs, and allow for chronic conditions to be monitored remotely.
Another trend that is gaining momentum is the rise of micro-mobility solutions in cities. Traffic problems such as congestion, accidents, and greenhouse gas emissions are major concerns for urban areas. Micro-mobility options like e-bikes and e-scooters provide a "last mile" solution for commuters, bridging the gap between their homes and public transportation.
Lastly, the trend of smart citizen engagement platforms is crucial for the success of smart cities. A smart city cannot exist without its citizens, and technological advances will foster stronger trust between citizens and institutions and encourage civic participation. Cities are rolling out smart citizen apps to connect with citizens and facilitate the sharing of resources. For example, in Nakhon Si Thammarat, the @nakhoncity Line Official Account serves as a "smart e-government super app" through which citizens can access key services and already half of the city's citizens are using it on a daily basis. This is just one example of how smart citizen engagement platforms are at the core of smart governance and essential for the success of smart cities.
Edited by Yimie Yong
True Digital Park's Dr. Tarit Nimmanwudipong on the economic and societal role of the innovation ecosystem [ORIGIN Innovation Awards Q&A]