In this TechNode Global Q&A, we learn from Melvin Chee, CEO and Co-Founder of RPG Commerce about supply chain innovation.
"Our vision is to build a new generation of consumer brands and be the world's most consumer-centric products company through internet & supply chain innovation. We want every single household in the world to know and love our brands and hence, we will continue building impactful, thoughtful products and brands. We know that the consumer cycle is going through an interesting cycle, tempered by caution in the face of economic turbulence, hence we want to be prudent and able to adapt in the environment we're in, blending newly gained digital fluidity with old-fashioned familiarity."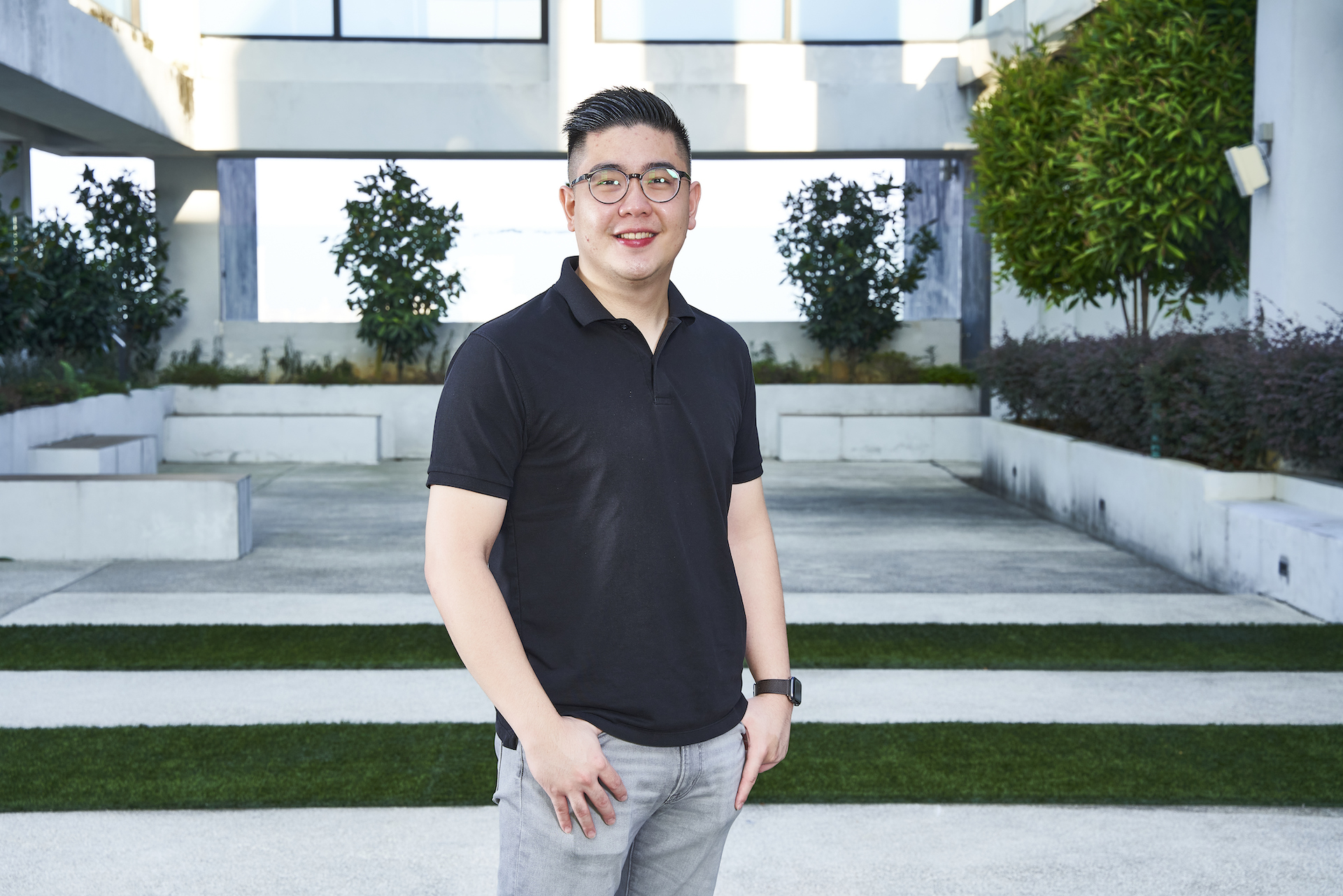 Kindly share a brief background of yourself and RPG Commerce.
I first started my career in Melbourne, Australia in a simple dropshipping experiment at the age of 18 where my first business was acquired and subsequently responsible for building three multimillion-dollar brands across different niches in e-commerce. I returned to Kuala Lumpur after establishing RPG Commerce, a house of brands that build, scale and manage a group of brands under its portfolio.
I love building brands and we now serve 40 markets globally, including the US, Europe, UK and Australia. RPG Commerce is now a venture backed company, supported by SEA's leading VCs – Vertex Ventures (Temasek backed fund), East Ventures, UOB & RHL Ventures.
What are the trends driving innovation in your industry?
Demand for quality and uniqueness in products. Now more than ever, consumers are more aware of the need for quality. It's no longer enough to just deliver products that work, but they must be of high quality and innovative. At RPG, we are constantly talking to our consumers on what their needs are to continue improving on our products and adding tech features to them to stretch from just a good product to a great product.
Consumer data. Post pandemic, we've seen a big shift in consumer spending behavior. As much data as we have previously, we have to continuously adapt to new, forward looking data on how consumptions are being made to make more data thriving decisions for the business.
Changing trends in social media. We're seeing so many people use Tiktok and Instagram as a search tool rather than Google, and prioritises engaging with authentic content more than professional, commercial ones. There's a demand for more user generated content today, it's an always-on game of relevance so that consumers feel a closer touch from screen to reality.
Trend toward sustainable products. Customers want environmental responsibility from brands, from the products how it is made, what it is made of, all the way to the delivery process. At our fulfillment centers, we are now using honeycomb wrapping over bubble wraps as a more eco-friendly alternative. We are also consciously choosing less air freight to reduce global carbon footprint.
What are the three (3) key challenges you faced during the pandemic? Would you say that the pandemic provided you with opportunities that were otherwise not available before? How is your company able to address these challenges and/or opportunities?
We had a massive disruption with our supply chain, as everything was delayed and nothing was certain. We had to identify if risks of any kind exist in the network, assess the potential impact of these risks and put mitigation strategies into place. We worked very closely with our partners to stay resilient and adapt to major disruptions with better planning.
Besides that, we were also not trained to be remote and had to reskill our workforces almost overnight. We switched from an offline model (office setting) to a 100 percent remote-working one and had to rethink our entire learning and development strategy. We reacted quickly to building more robust working processes and accelerated a trend in workplace dynamics.
Thirdly, we also struggled to hire the right talent as we had to digitise our recruitment process quickly and needed talents who could work "online" when really it was something many of us did not have the experience in. However, we navigated the challenges with a different mindset and reframed challenges into opportunities – it required a lot of "out of the box" thinking and flexibility.
During the lockdown, we also had a lot more eyeballs on the channels we're on, hence we were able to capitalise on the evolving needs of a consumer and this change was a huge opportunity for growth. As more consumers continue to favour online shopping, we automated as much as possible, whilst optimising the digital journey and prioritised digital investments in the pandemic.
Would you agree that sustainability is important to building successful products and services today? Why so?
Yes for sure. Sustainability in business isn't just good for the environment and society but can also benefit the operations of a business. It may take an initial investment but I think overtime, we will save some cost by going green — for example going paperless, reusing existing materials or even upcycling our materials and products. Customers now more than ever are demanding for environmental responsibility from brands, hence its a critical element in business growth and success.
Define impact. What role does this play in building products and services?
There's never going to be a day where we're short of mediocre products, hence it's really important for us to build thoughtful and impactful products in society. This includes being sustainable so that there's longevity in our products with lesser wastage to the environment. With this in mind, it trains organisations to be in a more "impact-driven" mentality when it comes to building products and running campaigns and marketing activities, so that we're not just doing it for a single period in time but rather focuses on a long term success.
Besides that, we are constantly working towards impactful products for every household, and that is not just creating new products – we're also putting a lot of effort into upgrading existing ones.
Please share any case studies, success stories, data, or industry insights that can highlight these.
For us, a successful product launch involves preparing for its impact on our existing customers and our organisation. While it's exciting to also capture prospective customers, we really want to assess the impact of what new launches/features/product would mean to existing customers.
For example, one of our brands, Cosmic Cookware. We started having only one SKU for the brand and that lasted almost a whole year. During the one year, we are focused on tweaking the same product over and over to be the best version it could be for our customers. We want to only roll our products that have an impact in our customers' lives and our product team does a good job in going on ground to speak to them in order to build the best possible solution.
We've always been an e-commerce and have a strong online presence, and we know that our customers are gravitating towards blended experiences and are wanting a physical touch and connection with our brands. For 2023, we're testing out our offline presence and rolling out an omnichannel plan where we could diversify beyond what we did not achieve before. We no longer want to focus on just being single channel brands, but rather wherever our customers are at, we want to be part of that journey for them.
---
This TechNode Global Q&A is part of the ORIGIN Innovation Awards 2022 series. Keyta is a winner of the Startup Leader of the Year: Pandemic Growth Warriors award.
ORIGIN Innovation Awards 2022 winners: Startup Leaders of the Year and Corporate Sustainability Champions