In this TechNode Global Q&A with Norma Chu (Founder) and Chris Cheung (Program Director) of Good Food Movement, we learn how the development of food technology and innovations can promote a better lifestyle for future generations, considering financial returns and sustainability as well.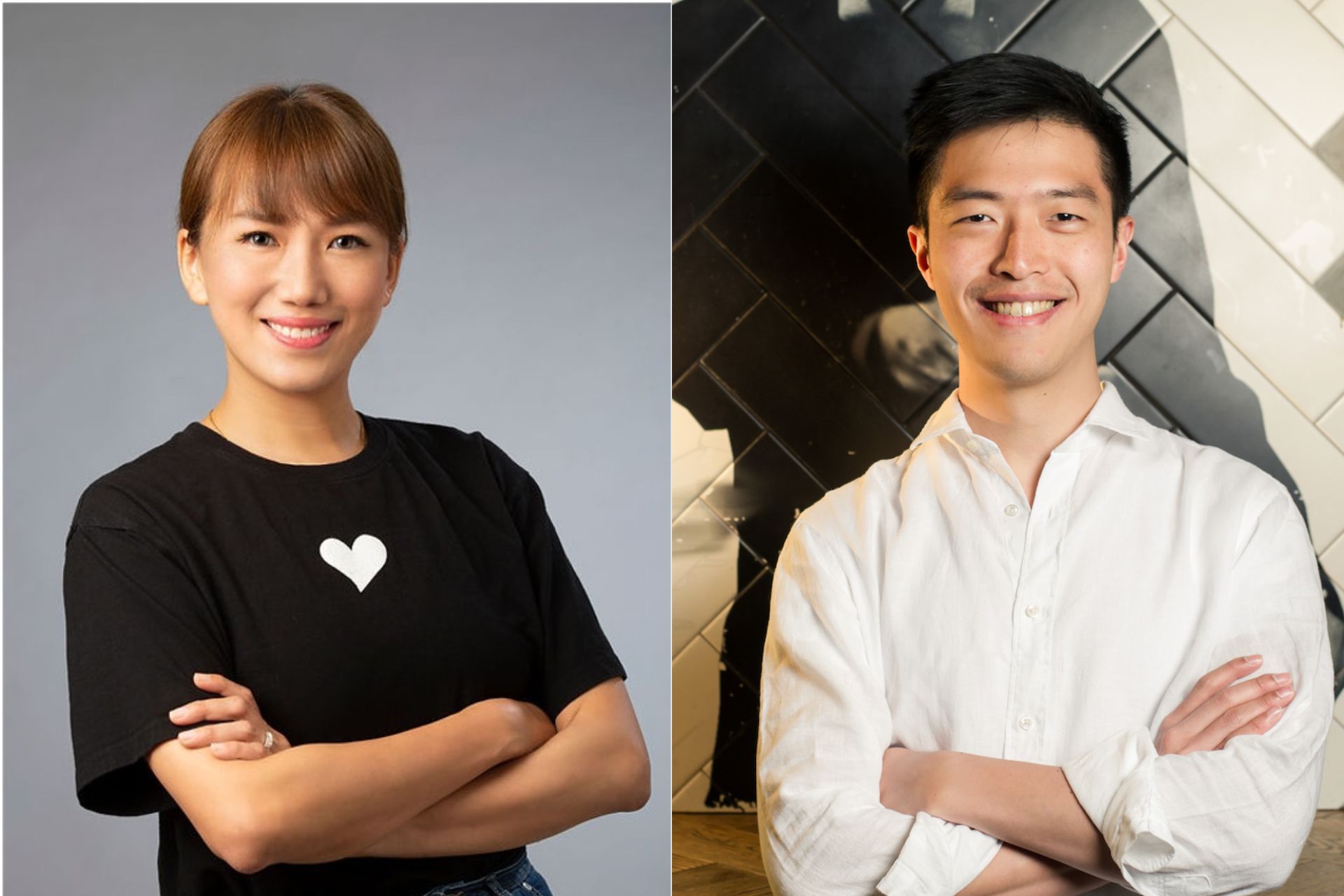 Can you share a brief background on Good Food Movement?
Founded in 2018, Good Food Movement is a food tech accelerator dedicated to promoting food sustainability and connecting people through cooking and food. We aim to provide a better lifestyle for our future generations through the development of food technology and innovations.
Our mission is to build a leading food tech ecosystem in Hong Kong. We focus on grooming Hong Kong-based start-ups as well as helping overseas start-ups to bridge into the greater China market.
How important is ESG in doing business today? What differentiates ESG simply for compliance with doing ESG with the aim of true sustainability?
To us, good ESG practices are good business practices. We believe that businesses need to be sustainable in order to achieve longevity, especially given the intensifying risks around climate, social, geopolitics, and many more.
As with any new industry in its infancy, there is a great deal of learning, experimenting, and improving to be done before common best practices and standardization can be established. Without question, however, investors today are paying increasing attention to ESG, and that will help drive the system to optimize and become more rigorous over time. On the other hand, it also takes time for businesses to acquire the know-how and to adapt their practices – be it operations, governance structure, or company culture. So we need to be patient and have a long-term vision, and give attention to the progress as much as the performance of ESG adoption.
What role do incubators/accelerators in catalyzing or accelerating ESG adoption by investors and businesses?
There are plenty that incubators and accelerators can do to catalyze ESG adoption given the position we sit in, but the one that I would highlight is education. ESG is only entering the mainstream in recent years, while there are some ESG investment firms, mostly in Europe and the US, that have over a decade of experience and are very mature already, to most here in Asia, we are just starting to pick up.
For startups, they have a wonderful opportunity to design their businesses and operations with ESG in mind from blank canvases, a luxury that large corporations will surely be envious of. So understanding what ESG is about, why it is important, and how to implement is the first and most critical step.
We hope to leverage our position and network, connect start-ups and investors with credible ESG experts, disseminate good information, and help every party gain better clarity on how ESG is relevant to themselves and to the ecosystem as a whole.
Define impact. How do you innovate with impact in mind?
Impact innovation and impact investments are decisions and creations made with the intention to generate positive, measurable social and environmental impact alongside the delivery of innovative ideas and/or financial return. The Good Food Movement is a platform designed to support impactful innovations from a growing basket of food tech companies, allowing us to support and allocate investment in these budding start-ups with an attractive financial return in mind.
What are the three (3) key challenges in sustainable innovation? How are you supporting your portfolio companies in addressing these challenges?
For any start-ups that are bringing new innovations into the market, crossing the chasm from early adopters to early majority is always going to be a challenge. Start-up teams will discover limitations in their funding, knowledge, and experience when they transition from R&D/prototyping mode to commercializing and scaling.
On the other hand, for corporate, self-generated innovations can often encounter tremendous internal resistance due to conflicting business, organizational, or personnel interests.
We believe start-ups and corporates can be very complementary in this sense. The right match will unlock a lot of synergy and potential value – corporate to provide funding and commercialization assistance to start-ups, start-ups to offer corporates a pathway to innovation that circumvents internal resistance. This is an area that we are actively trying to develop, to foster more high-quality, meaningful interactions between start-ups and corporates, especially here in Hong Kong.
Please share any case studies, success stories, data, or industry insights that can highlight these.
One example of fruitful partnership between start-ups and corporate is Good Food Technologies, a Hong Kong plant-based start-up and also one of our portfolio companies. GFT was invested by local Chinese restaurant group Tao Heung. Beyond capital investment, Tao Heung also provided early support with their manufacturing facility along with their restaurant network in Hong Kong and China. Tao Heung's team's experience and connections helped GFT navigate the complex and dynamic business environment in China. GFT's plant-based products, designed for Asian cuisines, in turn also enable Tao Heung to integrate plant-based options into their menus without compromising on the quality of their offerings.
---
This TechNode Global Q&A is part of the ORIGIN Innovation Awards 2022 series. Good Food Movement is a winner of the Outstanding Accelerator & Incubator award.
ORIGIN Innovation Awards 2022 winners: Outstanding Ecosystem Leaders