"ESG brings the color back into the business model. At VinFast we endeavor to ensure our sustainability is tangible and measurable," shares Dr. Morgan Carroll, Director of ESG at VinFast, in a TechNode Global Q&A.
"Our team relentlessly strives to develop our products into an entire green ecosystem, and all the components of the car are 100 percent recyclable having a low carbon footprint. At VinFast we envisage an ecosystem unit that is neutral in nature and compliments stakeholder environmental sentiments," he adds.
A winner of the Enterprise Award: Corporate Sustainability Champions award at the ORIGIN Innovation Awards 2022, VinFast is a member of Vingroup, one of the leading private conglomerates in the region focusing on three main areas: Technology and Industry, Services, and Social Enterprise. The company is envisioned to drive the movement of the global smart electric vehicle revolution.
Vingroup and VinFast have been executing an evolving Corporate Responsibility Strategy at a global level since 2019. ESG has been an integral part of VinGroup and VinFast's DNA, with a focus on generating meaningful impact in each of the countries where the company operates.
Dr. Carroll has a background in business and SHEQ, having a long history of working in the mining edifices such as Barrick Gold, Anglo Ashanti, Placer Dome as well as Baker Hughe/ Western Geophysical with some time spent in the hospitality and real estate industry. During his tenure at these companies, Dr. Carroll held strategic positions, including Acting Operational Director and Chairman Global MTB. He holds a Doctorate in Business from Harris University and qualified Associate at the University of Capetown. Dr. Carroll has lectured at various universities and is an established numismatist writer.
In the role of ESG Director of VinFast, Dr. Carroll is responsible for leading the execution and development of VinGroup and VinFast's global ESG strategy and plan, which is aimed at improving sustainability across all business activities.
In this TechNode Global Q&A with Dr. Carroll, we learn how ESG strategy seeks to maintain or increase the company's positive impacting terms of global ESG affiliations and compliance, corporate social responsibility, environmental stewardship, cybersecurity, and encompassing supply chain due diligence.
What are the trends driving innovation in your industry?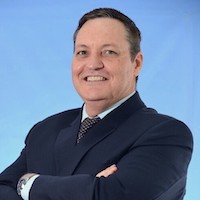 ESG significantly underpins the movement of innovation in the automotive industry:
The development of battery technology and charging infrastructure: High cost of batteries and the limitation of the charging infrastructure had been the major barriers for electric vehicles in the past. Thanks to the increasing consumer demand for environmentally friendly transportation, manufacturers have made large investments in battery R&D.
Innovations in battery technology, that help increase energy density and battery quality while reducing the cost of batteries and vehicles, make e-mobility more attractive to consumers, especially when gas prices are volatile. In addition, many governments of developed countries also establish roadmaps to reduce gasoline cars and develop electric vehicles, with policies to encourage the development of charging infrastructure that makes consumers feel more secure with their choice of electric vehicles.
Sustainable development trends in the automotive industry: The impacts of climate change have led to the demand for environmentally friendly transportation products and a trend of sustainable development in the automotive industry. Studies show that public interest has shifted towards affordable and sustainable products. Vehicle manufacturers include electric vehicles in their product development roadmaps. Many of these units have also announced plans to completely switch to all-electric.
Growth of investment in technology development: Along with the shift to electric vehicles, investment in technology development has also increased. In 2020, there are more than 18,000 EV-related-technology patent applications with an average granting rate of 50 percent. Investors are also not afraid to fund new innovations. In 2021 alone, more than $81 billion was raised through 800 investment transactions. The investments are mainly focused on autonomous driving technology, customizability, and sustainability.
What role does ESG play in enterprise operations today? How so?
ESG helps to raise awareness about climate issues and encourages businesses to adopt better environmental policies and practices.
In addition, ESG also gives businesses competitive advantages in raising brand awareness and promoting brand loyalty of customers. ESG enables companies to establish measurable and tangible indicators such as energy consumption, water consumption, waste transportation costs, and raw material usage as well as global impacts, etc., thereby they can plan for efficiency improvement and cost reduction.
ESG programs also make businesses become more attractive to investors. ESG performance has become one of the criteria for evaluating investing decisions. The growing public concern with environmental issues and the exploitation of natural resources are prompting investors to take a closer look at the sustainability aspect of companies before making their decision.
ESG also supports businesses in expanding the network with partners and suppliers, since ESG has been incorporated as a condition of cooperation. Moreover, ESG also helps companies find and retain talents more effectively as there are increasing numbers of workers who are interested in contributing positive impacts on society and the environment through their works.
What are the three (3) key challenges in sustainable innovation? How is your company able to address these challenges?
Three main challenges facing companies are ensuring social responsibility, equity, and solutions to the climate crisis.
In addressing these challenges, VinFast offers a variety of products, making electrified transportation more accessible to everyone. The electric mobility ecosystem includes scooters, cars, buses, and also charging infrastructure, and energy solutions. We are constantly innovating new solutions in pursuit of a circular economy with particular emphasis on the recyclability of our batteries, the low carbon footprint on the materials used in our products, and using renewable energy in manufacturing.
Our sustainability goals are also incorporated into daily operations, including reducing emissions in production and business activities. We have invested in efficient systems and processes that save water and energy, as well as researched and developed recycling solutions.
In addition, we work with leading partners to develop products with lower energy consumption and better prices to bring sustainable mobility closer to everyone.
Please share any case studies, success stories, data, or industry insights that can highlight these.
VinFast Leadership acknowledged global warming concerns and the need to adapt our business model to reduce our carbon emissions. Through tremendous support from our Shareholders and Stakeholders, VinFast migrated from manufacturing ICE to producing only electrical cars, scooters, and buses and officially stopped taking ICE car orders in July 2022. VinFast has introduced a full EV line-up covering from A to E segments, meeting demand for a wide range of customers, to make the transition to all-electric easier.
We have also participated in carbon emission reduction commitments such as The Climate Pledge, and COP26 ZEV, signed a battery recycling partnership with the world's leading partner, and received a green fund of 135 million USD to develop sustainable transportation in Vietnam.
---
This TechNode Global Q&A is part of the ORIGIN Innovation Awards 2022 series. Vinfast is a winner of the Enterprise Award: Corporate Sustainability Champions award.
ORIGIN Innovation Awards 2022 winners: Startup Leaders of the Year and Corporate Sustainability Champions