Going digital is a sure way for businesses to stay competitive in today's economy.
Research shows that more than 5 billion people globally are now on the internet, and each person spends an average of 415.5 minutes – close to 7 hours – online each day in 2021, with 92.4 percent of users accessing the internet from their mobile phones. This makes building and deploying mobile apps a natural choice for enterprises that are looking to better connect with their employees and customers as they accelerate their digital transformation.
For example, to meet the evolving demands of Asia's growing digital and mobile population, digital insurer FWD recently launched omne, a new mobile app designed to help people live their best life through tools that foster micro-habits and achieve daily goals. Through data sharing with its ecosystem of partners and AI-powered data systems, omne has been engineered to deliver a unique app experience that is hyper-personalized to the individual user, changing how they feel about insurance.
Low-code enables development and deployment at scale
Low-code app development has been all the rage among enterprises looking to roll out apps that meet their business needs, and for obvious reasons. With a rapidly evolving business environment where the main challenge is going to market within the shortest amount of time possible, speed, agility, and quality technology innovations are at the heart of a successful digital transformation – an imperative for organizations to stay ahead. In fact, Gartner forecasts that 75 percent of software solutions globally will be built on low-code by 2024.
Using visual language instead of the regular textual coding languages, low-code development helps organizations modernize their apps quickly by providing tools that boost developer productivity through automation and reusability. This allows developers to focus on what matters most to the business, such as app stability and UX. For instance, a major player in the Malaysian energy market delivered 16 new applications in the space of 16 weeks with a team of four OutSystems developers and two junior developer interns using OutSystems.
At the same time, employing low-code solutions within the organization addresses the worldwide tech talent crunch. Low-code allows developers that are skilled in the visual language to build applications for web and mobile channels, ensuring that scarce developer resources are used in the most efficient way.
Low-code X High-code
There is a school of thought that low-code developers do not need to have an in-depth grasp of coding languages or be as competent as high-code developers, but this is not entirely true. Apps built by citizen developers, or developers without programming skills, are usually limited to simple use cases in terms of functionality and integrations, such as a single form or workflow.
In our practice, we have found that in order to develop apps that are robust, scalable, and encompass complex logic, low-code developers need to have not just deep low-code knowledge, but the same strong programming fundamentals high code-developer possesses to fully leverage low-code at its maximum potential. Low-code developers are expected to be well-versed with the entire stack, from database design to UI/UX execution. While it is true that low-code enables developers to build fast, transferable strong programming skills ensure that what is built is well-architected and well-executed.
Low-code however does not work in silos. In an enterprise landscape, the typical use cases for low-code tend to revolve around custom-developed applications ranging from corporate apps, departmental workflows, and B2C engagement apps. However, there will be high-code, legacy, and COTs systems that will continue to exist alongside the low-code applications.
In any digital transformation journey, low-code developers work best as part of a multi-disciplinary team comprising project managers, functional consultants, UI/UX designers, and high-code developers to ensure an accelerated and seamless transition for the enterprise and its employees.
For best results with enterprise applications, low-code could be complemented with high-code. A leading jewelry brand in Singapore commissioned an inventory management system where the end user application was built using low-code that interfaced with high-code backend legacy systems. This ensures that the low-code developers can focus on delivering great end-user applications while the high-code developers work on the APIs that enable interaction with the legacy systems thereby extending the lifespan of the legacy systems without the need for an extensive rebuild.
Building apps with low- and high-code for true digital transformation
Optimizing the right mix of low-code and high-code provides two-fold benefits – the approach accelerates digital transformation and drives real impact while broadening opportunities for more workers to expand their digital skills.
At the same time, the lower barriers of entry to low-code development allow more employees (such as business users) to acquire more advanced digital knowledge as the organization doubles down on advanced digital tools.
Tech training programs for people without prior tech knowledge are excellent for employees and graduates to prepare themselves for the digital future ahead. For instance, 'hire, place, and train' training program, Step IT Up x Temus, prioritizes applicants without any prior tech knowledge and imparts trainees with in-demand digital skills. The Step IT Up curriculum has enabled over 1,000 people worldwide to secure tech roles at leading global companies. Through this program, Temus aims to nurture 400 digital talents in Singapore by 2025 to help enterprises in Singapore and beyond unlock the value of digital transformation.
Low-code development is an extremely powerful tool for any organization looking to accelerate its digital transformation journey. The low-code, high-code combination maximizes internal IT teams' productivity while empowering more employees within the organization to embrace and be a part of the digital future.
---
Rahul Hukku and Stephen Yeo are Directors, Technology at Temus, a digital transformation company established by Temasek in strategic partnership with UST.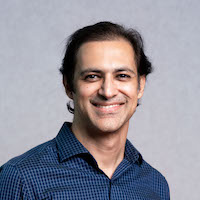 Rahul is a Practice Director at Temus, Temasek's majority-owned digital transformation platform established in partnership with global IT services provider UST.
Rahul has over 20 years of experience in the design and delivery of digital transformation projects across global markets and industries.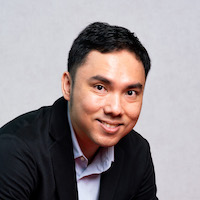 Stephen is a Director, Technology Centre of Excellence at Temus, based in Singapore. He is a pioneer of low-code technology in Singapore, with over 10 years of experience.
Passionate about applying technologies to create value for businesses, Stephen has a solid track record
in designing and implementing enterprise solutions that are creative, usable, robust and scalable, and used by both private and public sector customers.
TechNode Global INSIDER publishes contributions relevant to entrepreneurship and innovation. You may submit your own original or published contributions subject to editorial discretion.
Featured image: Pexels