Instead of a Web3 hub of Asia, the crypto world needs truly interconnected global hubs 
---
Flashy billboards. Bustling streets. Large crowds emerge in the streets of Central in Hong Kong. Business travelers, startup founders, and crypto enthusiasts meeting in person for the first time at Hong Kong FinTech week after two years of prolonged Covid lockdowns. Themed 'Navigating Beyond Uncertainty', Hong Kong FinTech Week has made headlines in the past weeks on its new policy direction on regulating virtual assets.
In an unexpected turn of events, the policy aims to introduce a licensing regime for virtual asset service providers (VASP), and under this framework, cryptocurrency ETFs may become available to retail investors. The promotion of the VASP will also kickstart pilot projects to experiment in areas of non-fungible tokens (NFT), green bond tokenization, and e-HKD.
Leaders in the crypto industry largely agree that this is a very positive change in the industry's outlook, with FTX founder Sam Bankman-Fried even calling Hong Kong can become a hub for the 'Web3 hub of Asia'. The city aims to take a more forward-looking approach to boost the attractiveness of the crypto hub in Asia, which has been seen as in head-to-head competition with Singapore for creating the best crypto dynamism.
And make no mistake, the city-state hosts its Singapore Fintech Festival around the same time as Hong Kong, after successfully hosting the premier Web3 conference, TOKEN2049, in October this year. The heat is on.
Both places have not only shown a profound acceptance of the crypto industry, but now these hubs are building something from the ground up on their own — a system where crypto builders can out-compete the rest of the world while effectively managing devastating systemic risks.
As a communication advisor to some well-known crypto firms, I had opportunities to travel between different crypto events from Bitcoin Miami 2022 to TOKEN2049 Singapore and found a great share of similarities and differences.
The rise of global competition in the crypto hubs is an encouraging sign that shows the power of blockchain technology and the economic value of cryptocurrency is becoming better understood and more accepted by governments. In other words, to become a crypto hub, the region needs to live up to the ideals of a decentralized, data-driven society.
Regions that have effective domestic policies and openness to further the mission of globalization are among the best-positioned to take the hub title.
As Asia is the region with the fastest growth in wealth, more and more people are looking to hedge their risk of currency devaluation and geopolitical issues. Despite the uncertainty within today's climate, it's admittedly conducive to the growing acceptance and adoption of Bitcoin and its long-term development.
A network of crypto hubs
However, the crypto world needs a network or alliance of regional hubs performing various functions to run a seamless and value-added ecosystem. A single crypto hub is not only insufficient but also run counter to the idea of a global free flow of innovation and ideas, only a network of crypto hubs can do that long-term sustainably.
Regions that focus on building a strong digital economy and strong governance tend to be where blockchain and crypto are welcomed. In a nutshell, blockchain governance is a combination of culture, legal, and innovation. Especially in a digital economy, more private companies can consider Decentralized Autonomous Organizations (DAOs) when stakeholders have equal rights to coordinate the resources and efforts to achieve a common mission in an automatic and decentralized way.
Having a network of global hubs from New York, Dubai to Singapore will amplify the influence of blockchain governance in the cities they operation in and attract more talent and capital from the traditional finance and tech world.
Finally, there is still a lot of building work to be done and crypto winter offers a window of opportunities to build, test and launch. The logic follows for crypto conventions and races for crypto hubs too. Soon we will see crypto hubs emerging in different parts of the world, whether that's Amsterdam, Hong Kong, Dubai, and others, it's far more important to build a mechanism to connect these hubs seamlessly to sure the free flow of global ideas, talents, and capital invested in blockchain and crypto.
A good starting point is to coordinate with regulators on a common theme of messaging for each region and at the same time, leaders in the cryptos space should invest in more high-quality public education and make the crypto industry a more inviting place for all.
---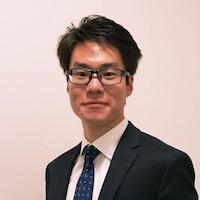 Yiwei Wang is an avid blockchain enthusiast with a focus on the intersection of crypto, economics, and public policy. He was previously the Global PR Lead at Babel Finance and he began his career at Ogilvy in Beijing. He is currently the Crypto PR lead at Eleven International, a boutique tech-focused communications agency.
TechNode Global INSIDER publishes contributions relevant to entrepreneurship and innovation. You may submit your own original or published contributions subject to editorial discretion.
3 Gaming and social trends to watch out for in the metaverse