The metaverse concept has taken the world by storm after Facebook's company-wide rebranding to Meta. Since then, the internet has spurred fresh topics on how the metaverse will ultimately change digital identities and social interactions. Here are three rising trends on how the Metaverse is impacting the social and gaming sectors.
Digital ownership and content creation
Today nearly 52 percent of digital content creators spend up to 39 hours per month creating social content. However, the stark truth is that tech giants often benefit the most from this hard work, through skewed ad and content monetization revenues. "In Web2.0, creators and influencers have been trying to push boundaries through hard work in order to monetize their content, which usually isn't guaranteed. In Web3, creators rightly own what they are doing and creating," says Saro McKenna, Co-Founder of AlienWorlds.
The Metaverse in one aspect is enabling the next iteration of digital property rights, represented as tokenized assets on blockchain networks. When content creators become the true owners of what they create, monetization models become more fair and transparent.
"Communities are creating their own assets, finding ways to onboard new users to the Metaverse, and transact safely in peer-to-peer networks. The social mechanisms also give users a stake in the Metaverse," says McKenna.
Gaming and NFTs
Experts estimate that the global NFT gaming industry will reach $2.8 billion by the end of 2028, thanks to new gaming experiences that can be brought into the Metaverse.
NFTs can be used in hundreds of ways for gaming. For instance, they can represent in-game items such as weapons, cosmetics, or characters. NFTs can also act as player profiles, tracking achievements and badges as a form of a gamer's Web3 identity.
Tokenized assets, similar to the concept of NFTs, are also giving rise to a new gaming model, known as play-to-earn. Users can create their Web3 wallet, start playing, and earn unique in-game items that are represented as tokenized assets. Players can keep the assets as a collection, use them to rank up, or trade them on secondary marketplaces.
Besides being a digital collection, NFTs aim to provide utility in the metaverse. For example, Defend The Kingdom, a mobile game bringing a cross-platform metaverse experience, allows its NFT holders to gain exclusive access to rewards. Players gain access to limited edition upgrades or even physical items as part of the reward mechanism.
Despite the innovative technology behind NFTs, major game publishers such as Electronic Arts and Ubisoft have faced backlash among the gamer community. Yet, others are still optimistic as commented by Sega producer Masayoshi Kikuchi: "It is a natural extension for the future of gaming that it will expand to involve new areas such as cloud gaming and NFT."
Social synergies and hybrid interactions
Web3 communities around socialization reached a combined market cap of approximately $21 billion. But how did these communities grow? A core tenet of Web3 focuses on decentralization – that is, reducing decision-making power on any one single person or entity. Using Web3's decentralization framework, online communities shifted to models known as Decentralized Autonomous Organizations (DAOs).
Although this space is relatively new, niche, and naïve, it has demonstrated a hybrid social experience for users, who can interact both in the real and online worlds. DAOs can be leveraged to facilitate crowdfunding or steer community-driven roadmap decisions.
DAO members in Web3 communities can cast votes to collectively make decisions in the Metaverse. They can even choose to monetize their experiences as a community, creating more value and rarity. Up to date, there are more than 2.5 million votes cast from DAOs, and nearly 47,000 decisions made from the outcome.
Social interactions in the metaverse are not just limited to DAOs. They can be in the form of consumer apps with gamified and social elements such as STEPN, a lifestyle app that rewards its users for movement in the real world. STEPN takes fitness up a notch by combining various game modes and social interactions, including a marketplace for users to trade NFT sneakers.
Will the next digital frontiers be in the metaverse?
The metaverse is envisioned to be vibrant online ecosystems that can facilitate new business ideas, empower digital ownership, boost creativity, and enhance social interaction. While the exact outlook of the metaverse is still in play, there are boundless opportunities yet to be explored.
---
The Human & Machine podcast is dedicated to inform and demystify the crypto, DeFi, GameFi, NFTs, and blockchain industries for the average person.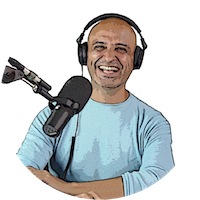 Tlahui is a man in love with words and blockchain. His storytelling and passion to communicate led him to co-host The Human & Machine, a podcast and YouTube channel. Where he rightfully plays the role of an average-minded Human trying to understand and explain in layman terms, the lingo and complexities thrown at him by The Machine, his heartless, yet brilliant co-host.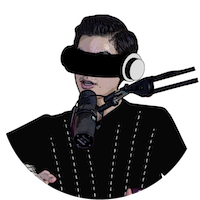 Hikaru is a blockchain lover with a weakness for cooking. His outstanding understanding and experience in blockchain technologies, plus his unhuman work ethic have earned him the nickname of The Machine. In the show, he plays the role of a hybrid all-knowing robot that goes out of his way to explain blockchain concepts to The Human while trying not to lose faith in humanity.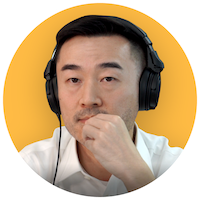 Kenny Au, aka The Brain, is a #Web3.0 #FutureofWork #DistributedOrganizations Outerspace OG. His brain functions in spacetime. Plus his innate visions and strategies in Web 3.0 have developed him the nickname of The Brain.
TechNode Global INSIDER publishes contributions relevant to entrepreneurship and innovation. You may submit your own original or published contributions subject to editorial discretion.