In a world where borders no longer pose a limit and growth is now determined by online presence, Croatia's first unicorn, Infobip, is looking to help grow the Asia Pacific (APAC) region's next unicorn by becoming an ideal partner to support the digitalization journey for startups. In partnership with VC fund 500 Southeast Asia, Infobip has launched the Startup Tribe APAC Program.
Like an accelerator program, Infobip's Start-up Tribe will be providing the following:
Financial support of up to $60,000 each in products and services;
"Tribe" access to its know-how as a proven unicorn, hands-on support in the sales and product development field and rich network of advisors and investors;
Direct entry to pitching at Shift conferences, which are VC funding occasions;
Infobip's Startup Tribe program invests in the community beyond what traditional tech companies would do. The program will be led out from Japan with an additional goal of improving innovation collaboration between the start-up scenes in Southeast Asia.
"In a world where borders no longer pose a limit and business growth is largely determined by online presence, the Infobip Startup Tribe program wants to be the ideal partner in supporting the digitalization journey for startups. We are ready to invest in the community beyond what a more traditional tech company would do, not only through capital and credits, but through all other resources at its disposal, its global presence, and network," says Nikola Pavesic, Director of Startups at Infobip, in a TechNode Global Q&A.
He adds insights on the essential nature of optimizing customer experience for startups: "Using omnipresent and omnichannel customer communications is fast becoming the norm. CX should not be an afterthought and investments should consider the quickly evolving landscape and emerging technologies. The last thing you want is to put your entire innovation team in cold storage to emerge from the pandemic in the rear-view mirror of consumers."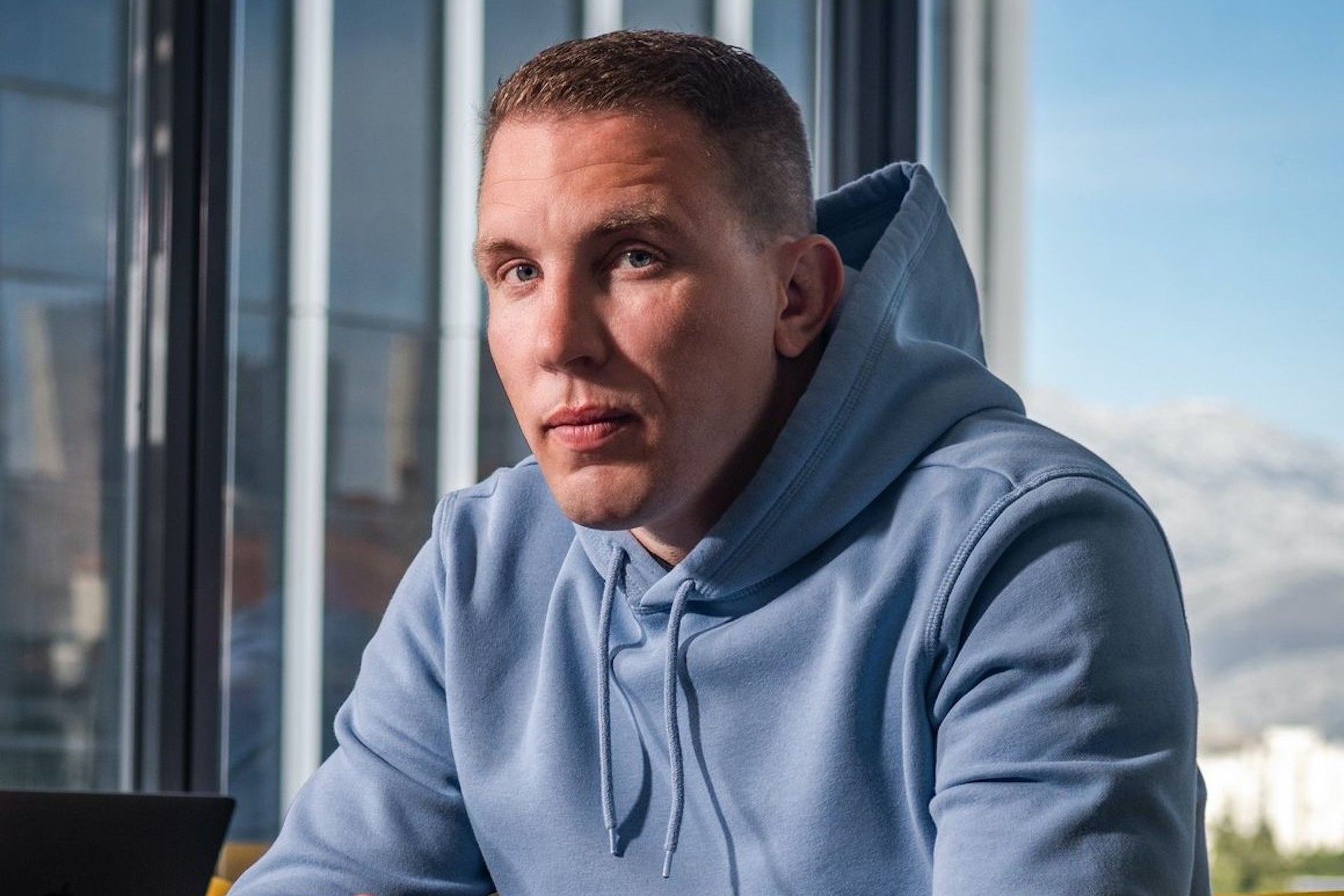 What are the trends driving innovation in the Asia Pacific region today?
The last few years have shown how technology and rapid digital transformation have remade and disrupted the business landscape. Economies and governments are now focused on measures to enhance agility and adaptability to accelerate innovation, drive growth and do business amid uncertainties. Small businesses and even start-ups that are taking advantage of this digital disruption have become the driving force of most economies' growth.
The top three trends we have observed are as follows:
In Southeast Asia, localized and specialized business models are quickly growing with specific ecosystems and rural digitization being major focuses ;
Customer engagement has changed with the acceleration of digitization. As consumers now expect to engage with a business anytime and anywhere, startups need to have an always-on customer interaction infrastructure to provide consistent engagement;
With internet penetration and digital services in APAC now on the fast track, an omnichannel approach to customer engagement that involves streamlined communications across multiple conversation streams is a must.
For a startup to succeed, it needs to have a clear understanding that today's market is all about the 'here and now,' which essentially means delivering consistent customer engagement and satisfying customer experience instantaneously.
What are three key challenges that businesses of all sizes (from SME to startup to enterprise) need to navigate in this post-pandemic environment?
If there's one common observation we have seen, it would be the unprecedented pace of change for business – internally as well as the external environments in which we have been operating.  The challenge here is that all the trends that existed before the global health crisis have rapidly evolved, demanding businesses to refocus their strategies to keep up with the next normal. With this, business leaders will need to continue to be innovative, agile, and ready to act and respond in real-time.
Secondly, collecting good data isn't a luxury anymore; it's the entry price. And getting it all in one place in a format and interface that makes it easy for your frontline teams from many different departments
Lastly, while it's easy to get bogged down by the daily challenges of the current climate, it is not too soon to prepare for the customer of 2030, a.k.a. "Generation Alpha."
Tell us more about your strategy with the Startup Tribe program. What makes it unique from other programs geared toward building or growing startups?
Infobip Startup Tribe is a bespoke program aimed at finding and bringing together the world's most innovative start-ups to help fast-track their growth and development by empowering them with the right communication solutions and global resources. We launched the Start-up program globally six months ago and most recently in APAC, garnering a lot of interest.
APAC was selected as an important focus region of the Infobip Startup Tribe because it is home to many notable and aspiring start-ups with creative aspirations. Infobip's goal in APAC is to expand the start-up community and help them upscale their growth with the right communications support.
I'm really excited to work with promising entrepreneurs to turn their vision into reality. Infobip Startup Tribe will help startups in APAC unlock their potential via our global resources, growing community, and free use of Infobip's products; enabling startups to truly focus on perfecting their products and services while Infobip supports them in what it does best. Our Startup Tribe community is where great minds can learn more about upscaling growth and have constant valuable conversations about improving instantaneous customer engagement.
Furthermore, Infobip has also confirmed collaborations with the world's leading accelerators like Y Combinator, 500 Startups, TechStars, and over 50 leading global and local venture capital funds. Startups that apply for the Infobip Startup Tribe program that have been already funded by partnered VCs and accelerators will be receiving additional credits and benefits within the program.
After leading initiatives and being part of the industry for many years, I am looking forward to adding value to mission-driven startups and helping them fast-track their growth. This inaugural event marks our foray into connecting many notable and aspiring startups with creative aspirations that make up this thriving ecosystem in APAC. I can't wait to see how the community grows after leveraging trusted accelerators like our expert council, extensive resources, and global networks.
What we are particularly proud of is that our startup program goes above and beyond the industry standard that other leading tech companies do: yes, giving out our product is surely beneficial, but we also introduce our startups to investors, let them use our offices and get some interesting market access info; we even became clients for some of them. 
What is your view on the ecosystem's obsession with "unicorn" status? How would you characterize success in terms of gaining such valuation or gaining sustainable growth?
Unicorns are surely important, and they are often considered a holy grail of startup ecosystem aspirations — just a few weeks ago we passed the 1,000 global unicorn mark. However, we must make sure for them not to become an end to themselves. Unicorns are just an arbitrary mark, an arbitrary valuation, we decided to use as one of the measures of a successful ecosystem, and that's exactly what it is — one of the measures, not the only one. A healthy ecosystem needs a lot of early-stage activity, a lot of investors, and talent — starting from kindergarten education onwards. That said, it is better to have unicorns than not.
Within the Tribe, we can already see some of the startups that are well funded, with amazing teams who are laser-focused on their product and market. Success is surely on their path. I am positive they possess the same energy that companies like Carsome, Bukalapak, and NinjaVan have had from early on — and all of them benefited from Infobip services at some point.
How do you see the environment for venture capital in the medium term? How about the long-term?
ASEAN is home to one of the most exciting startup ecosystems in the world. As funding and accelerator programs re-emerge, startups have a great opportunity to adopt new approaches, technologies, and tools to future-proof the business with customer obsession.
The VC curve is pretty standard in every ecosystem and relative to its actual market potential. It typically starts from a lack of enough investment, reaching a stage of overinvestment, and finally leveling up before the next cycle starts. It is undisputed that APAC and SEA are home to one of the most exciting tech and startup ecosystems in the world.
All types of VC money have been flowing in and that is a good thing, as the market has a way of leveling itself in a long term. Startups should truly take advantage of this development and it will, in turn, engender a virtuous cycle of more startups and more products. However, it is not a zero-sum game but not everyone will win equally; after all, quality always matters.
Can you share some interesting data or case studies from your portfolio that are a good example of how technology can bring about impactful change amid today's business environments?
Today, more than 50 percent of consumers expect to receive a customer service response within 60 minutes. Accelerated digitization also means that they want equally speedy response times on weekends as they've come to expect on weekdays. The always-on engagement imperative means that startups that are not switched on 24/7 all year round can now be at a disadvantage to rivals that may have more efficient operations in place.
Customers no longer dwell on a single channel. In fact, Microsoft researchers found that 66 percent of consumers used at least three different communication channels for customer service — visiting points of sale and websites, leaving feedback through mobile apps, and asking questions for support teams on social media. By using technology solutions that combine these interactions, it's possible to create full digital profiles for customers whenever they interact with your business. This will help startups provide significantly more immersive experiences.
Carsome Group, Malaysia's first tech unicorn and Southeast Asia's largest e-commerce platform for buying and selling used cars, was looking to optimize its customer service and lead generation process. To elevate the car buying and selling process, the digital native company introduced a new service to "Buy Cars" in addition to the existing "Sell Cars."
However, the new service came with its set of communication challenges, including the loss of leads due to a lack of presence on customers' preferred channels, decentralized customer query platforms leading to agency inefficiency, cumbersome customer verification, and an expensive authentication process.
To provide end-to-end solutions to their customers and used car dealers, Carsome needed an omnichannel customer-obsessed experience strategy to effectively engage potential customers and increase sales. With a chatbot-building platform, Carsome was able to automate customer communications on their preferred channels – web, Live Chat, and WhatsApp.
The platform helped engage web visitors in real-time, automate FAQs, and solve simple queries with a keyword chatbot. By deploying a digital-first contact center, Carsome was also able to seamlessly connect customers to agents for more complex queries. Beyond improving customer interactions, direct engagements also received updates as SMS-based alerts and user security functions were rolled out to make the verification process seamless.
The adoption of an omnichannel customer experience strategy optimized the entire user journey. This led to quality leads, quicker conversions, and higher sales for Carsome. Notably, it has helped Carsome provide a truly pioneering digitized car buying experience.
Another unicorn that has put the user experience at the heart of what they do is Bukalapak. Peace of mind is important for any e-commerce customer and security is a concern for any e-commerce business
To provide the highest level of security for their users, Bukalapak needed to send one-time PINs (OTP) for transactions, logins, and registrations, as well as for any account detail changes such as email or phone numbers. This would help users register to the service, as well as prevent account takeovers and other security breaches.
Having low OTP delivery rates caused bottlenecks in the customer journey. Low delivery rates prevented users from registering to the platform and completing transactions – which hurt revenue and profits. Bukalapak wanted a transformative solution that would ensure OTP delivery became fast, reliable, and cost-effective.
Bukalapak integrated 2FA SMS into their in-house developed system using our proprietary API. The solution delivered on platform reliability and the message delivery success rate. Bukalapak was also able to track performance in real-time, monitor delivery success rates closely, and quickly identify any issues.
As a result of focusing on this user experience detail, Bukalapak saw a 4-5 percent increase in delivery rates, improved user security, accelerated conversion rates, and higher revenue.
Community is crucial to driving innovation, says WORQ Coworking Space's Stephanie Ping [ORIGIN Innovation Awards Q&A]