TechNode Global's series on the Philippines delves into why Filipino startups are attracting venture capital (VC) money in droves. In this fourth and final part, TechNode Global recaps recent government initiatives to spur the Philippine startup ecosystem, and get Philippine founders' regulatory wishlists. Catch up here with Part 1, Part 2 and Part 3.
The Philippines venture landscape has long been the Wild Wild West of Southeast Asia, despite having similar demographic and socioeconomic attributes with Indonesia, a thriving startup ecosystem.
Regional peers such as Malaysia and Singapore have specific government agencies and venture capital (VC) funds to fund local startups, advise on regulation, and run government initiatives for startups. In November, Indonesia announced its first state-owned VC fund.
One of the Philippines' most vocal startup community voices is Ideaspace Foundation, a non-profit organization which was founded in 2012. Today, the organization runs an acceleration program, an alumni program, an Opportunity Fund, and an external relations program. Ideaspace has supported 107 startups, mentored over 300 entrepreneurs, and deployed PhP 180 million ($3.4 million) in funding for startup and ecosystem support activities in the Philippines.
2016 marked the birth of QBO Innovation Hub, the Philippines'​ first public-private partnership platform for Filipino startups created through the collaboration of IdeaSpace, J.P. Morgan, the Department of Science and Technology (DOST), and the Department of Trade and Industry (DTI).
Katrina Rausa Chan is executive director of both Ideaspace and QBO, and has thus long been a voice for startup issues in the country through various regulatory evolutions.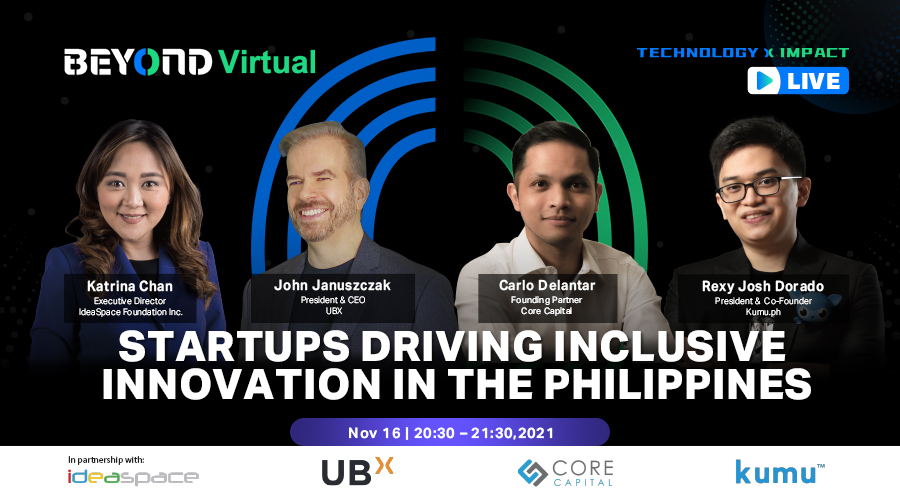 Speaking at last December's Beyond Expo's panel on 'Startups driving inclusive innovation in the Philippines', she noted that  QBO had supported over 500 startups in the Philippines in its five years of operations.
"Innovation in the Philippines isn't just about investing or tinkering, or investors making lots of money…it's about how we're really changing lives on the ground – and building a country through tech, through some of the businesses that are being built today," Rausa Chan said.
QBO often works with government partners to refine parts of the country's nascent Innovative Startup Act and recently collaborated with DICT to launch QBOxCities, an ecosystem mapping project that aims to plot out and highlight the resources available to startup founders.
Streamlining startup support
It was not until April 2019, when the Innovative Startup Act was signed into law that some structure was laid out to support startups in the country. The Act includes the creation of the Startup Venture Fund under the DTI and the National Development Corporation, which will be seeded with an initial PhP 250 million ($5 million).
The timing could not have been better – or worse, depending on who you ask – for in 2020, the Philippines was thrust into an accelerated digitization phase that birthed many pandemic-era startups focused on the Iron Triangle sectors: e-commerce, fintech, and logistics.
The new Startup Act was the first step towards legitimacy, but equally important was its sister legislation, the Philippine Innovation Act, which mandates the creation of the National Innovation Council to steer the whole-of-government coordination and collaboration and to remove the fragmentation in the country's innovation governance.
Besides the VC fund and coordinating council, both Acts made provisions for financial and development support to local startups via grants-in-aid, subsidies, a Startup Business One-Stop Shop, and Startup Investment Development Plan.
In reaction to the pandemic-accelerated demand for digital services, sector-specific guidelines followed quickly: digital bank guidelines, a dedicated fintech innovation office, and an e-commerce roadmap (2022).
It All Comes Down to Stability
But all the legal ink and grand plans may come to naught, if not backed by stability. Like many developing nations, the Philippines' political and economic stability – or lack thereof – have acted in detriment to the clear opportunities inherent in having a massive population (110 million) that is largely proficient in English, young, and tech-savvy.
Startup founders across different sectors and verticals shared their regulatory wishlists with TechNode Global towards maintaining the growth trajectory and foreign investment attention Philippine startups have received beyond the pandemic. The Gobi-Core Philippines Fund, for one, expects local startups to raise up to $2 billion over the next three years (YTD Nov 2021: $858 million).
Rexy Josh Dorado is the co-founder and president of social commerce and live streaming app Kumu, one of the key benefactors of the funding surge in 2021 and the Philippines' very first Series C startup.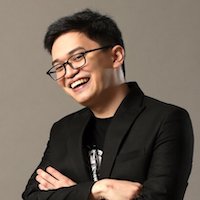 He said, "The funding has been great to bring in pivotal tech talents to help upskill and accelerate the growth of the local talent pipeline, but you know what would make a big difference. Having the confidence that the Philippine government is on the side of innovation and startups and wants there to be a winner from the country.
"If you're an investor who hasn't invested in the Philippines, one of your big uncertainties is 'Can the Philippine government just wake up tomorrow and not like you, and then because of that your company goes to zero?'
"If we're able to give that confidence to everyone, particularly the international market, that that's not the case and that the government is on the side of entrepreneurs, that will help a lot," Dorado added.
Saul Molla, co-founder and CEO of flower and gifting startup FlowerStore concurs, noting that the best move Philippine policymakers can make is to ensure stability so international investors feel comfortable coming to the country.
Simplifying business costs, permits
For other startup founders, their worries echo that of micro, small and medium enterprises (MSMEs) around the globe: simpler tax processes and increased ease of permits.
In the World Bank's Ease of Doing Business 2020, the Philippines improved to 95th from 124th the year before. The report attributed this rise to among others, the Philippines making starting a business easier by abolishing the minimum capital requirement for domestic companies – an initiative that directly benefits startup founders.
ER Rollan is the co-founder and CEO of B2B platform Growsari, which recently became the Philippines' second Series C startup. He thinks there is still much to be done in making the life of a startup founder easier, especially in the first couple of years, such as improving the ease in getting permits, simplifying taxes, and (funding) support.
Logistics tech enabler Airship co-founder and CEO Rachelle Uy called on the governing bodies regulating businesses such as the DTI and the Department of Labor and Employment to continuously engage and support by providing financial support and legal assistance to MSMEs, as they are the backbone of the growth of e-commerce.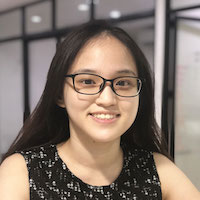 She remarked, "The government should establish a strong e-commerce infrastructure by creating an inclusive regulatory environment among platforms to establish security standards between buyers and sellers from fraud and dispute, and enable digitization programs for MSMEs and consumers such as funding for e-commerce technology innovations, promoting the uptake of digital payments, and digital educational programs to upskill workers.
"Someday, I hope the Philippines can mirror some of Singapore's startup support programs – no tax for the first three years, one-day business setup, making it easy to close a business if needed, digital report filing of reports, and disbursing grants not just for startups but for companies to buy software," Uy said.
More 'e-' in government
Meanwhile, Kimberly Yao, who is co-founder and CEO of cloud kitchen startup CloudEats pointed to the need to improve or digitize government services.
"Legislation and government agencies must support the growth of startups to allow them ease of starting and growing a business. Until today, a significant amount of time and resources are spent on dealing with government agencies that have no online services, take months to respond, or simply don't provide clear guidelines," she noted.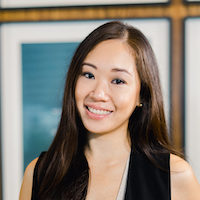 According to the Digital Quality of Life Index 2021, the Philippines ranked 48th out of 110 countries based on a set of five fundamental digital well-being pillars. The Philippines performed well in terms of Internet quality (20th) and e-security (30th), however fell short in terms of Internet affordability (72nd), e-infrastructure (63rd), and e-government (67th).
Policymakers are aware of this. In addition to the setting up of the Anti-Red Tape Authority in 2018, the Department of Information and Communications Technology has also published its E-Government Masterplan 2022 towards creating what it calls One Digitized Government. Late last year, an E-Governance Bill was pending in the Philippine Senate.
However, many founders reiterated that the ball is still largely in Philippine founders' court to keep VC interest in the country high, pandemic or not.
Says Rollan of Growsari, "If the idea is big enough, no amount of restrictions or barriers should stop it from getting there if the team is focused enough on what needs to be done. I try to operate with the mindset that we have to make this work on our own, given the constraints – just so we're able to create a path that is a bit more sustainable and future-proof."
CloudEats' Yao added, "Investors supporting their Filipino portfolio companies with global insight, talent and opening up a wide network is very key to our success. The Philippine startup ecosystem is just beginning to flourish and the golden years are coming soon. It's such a privilege to be a part of building a world-class startup ecosystem in a relatively young market such as the Philippines."