TechNode Global's series on the Philippines will delve into why now, after years of depending on income from remittances, Filipino entrepreneurs and founders are attracting venture capital (VC) money in droves. In this first part, we briefly explain the key growth drivers and opportunities awaiting VCs in the country, while laying the groundwork for future articles which will feature the perspectives of founders and ecosystem enablers.
---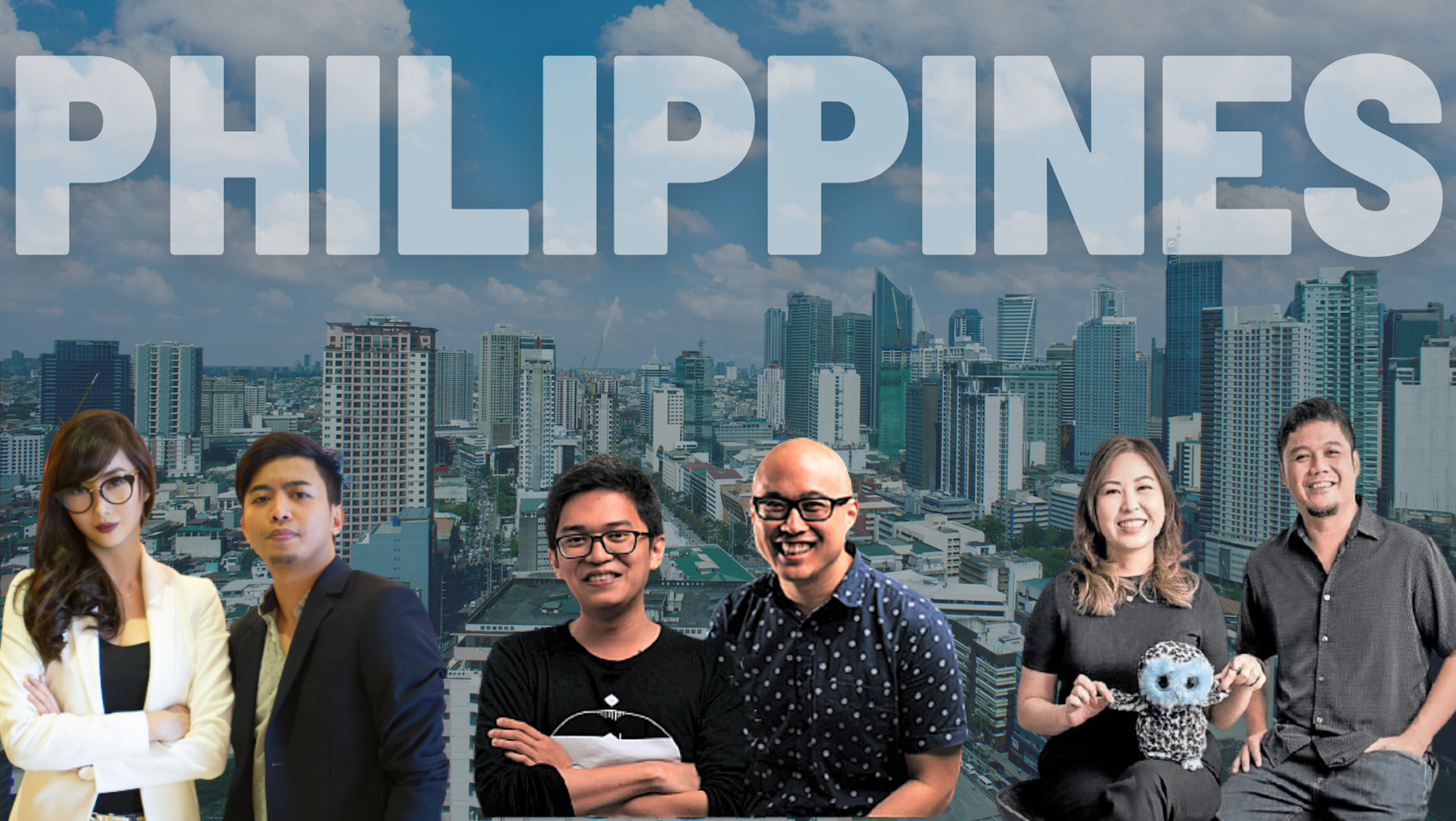 The story of the five Tiger Cub economies–Indonesia, Malaysia, the Philippines, Thailand, and Vietnam–are not dissimilar: all are just a step behind the city hubs of Hong Kong and Singapore, but with much larger populations and a rising middle-income consumer class.
The untapped potential in digitizing large amounts of these Internet-savvy, young, highly-skilled, and educated groups has long attracted investors both big and small. Yet roadblocks have remained–in some countries, regulation and protectionism are constants, in others, the issue lies in lacking Internet infrastructure.
As more Tiger Cub economies have quickly realized their digital economic potential–Malaysia, followed closely by Indonesia over the last decade, investors looking for the next blue ocean are eyeing the Philippines.
But the archipelago nation has for years been resistant to digital change, deriving GDP contributions of around 10-15 percent each from its tourism and remittances pillars.
All of that changed with the pandemic: tourism's share of the Philippines' income was just over 5 percent in 2020, as movement restriction orders and travel bans kept foreign tourists out.
Though remittances from overseas Filipino workers (OFW) only fell slightly, the pandemic also resulted in a 75 percent reduction in the deployment of OFWs in 2020, the lowest in over 30 years. Meanwhile, the number of returning OFWs reached nearly 800,000 by the end-December 2020.
Accelerated digitalization, content creation
On the flip side, the pandemic accelerated digitalization across the Philippines like never before, causing entrenched conglomerates and small businesses alike to pivot online to survive.
The tide of consumers heading online (40 million new digital users in 2020) during lockdowns may not be reversed post-pandemic. According to a Google report, 37 percent of all digital service consumers in the Philippines in 2020 were new, with 95 percent of these new consumers intending to continue their behavior post-pandemic.
One sector that saw both supply and demand jump was content creation.
Even pre-pandemic, Filipinos had consistently topped global social media and Internet usage rankings. The high Internet adoption rate, coupled with the increased screen times as Filipinos stayed home in lockdowns, created a voracious demand for new, original, and localized content.
Two key themes emerged in the Philippines' content creation scene: social commerce and esports gaming.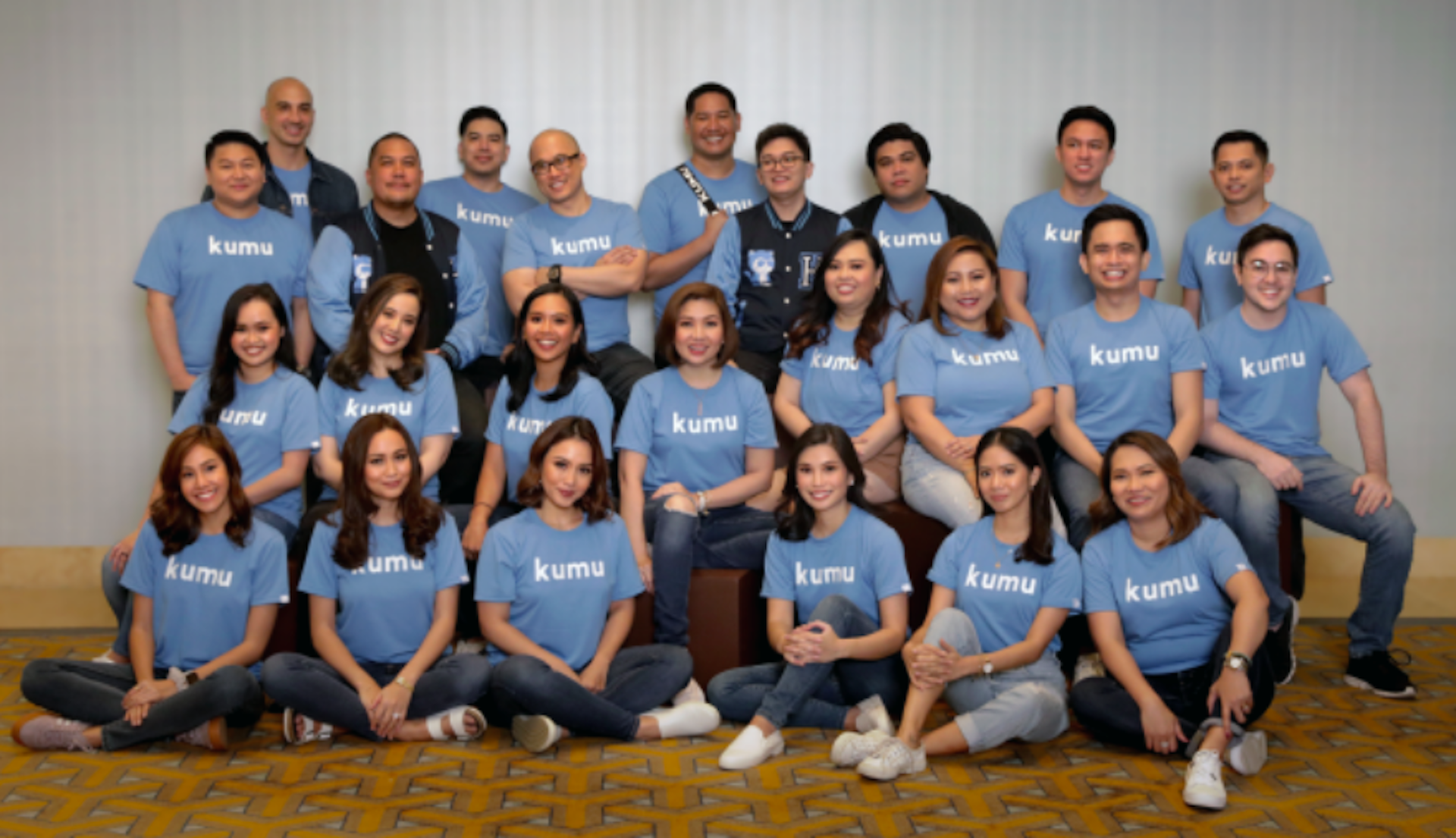 The startup that has benefited directly from the diaspora is Kumu, a Tagalog live streaming app that was launched in 2018 by two second-generation Filipino-Americans who set out to create the Philippines' very own super app. What began as a simple messaging app now features social TV programming, live e-commerce, and brand partnerships.
In the heat of the pandemic, when VCs dialed back early-stage funding, Kumu scored a US$5 million Series A round in April 2020. This was quickly followed by an undisclosed Series B round in June 2021, by which time Kumu boasted 11.2 million users. It is also among the top ranking apps in Canada, Australia, Hong Kong, and Kuwait–speaking to the strength of the Pinoy diaspora.
Filipino esports streamers and gamers, who numbered 43 million in 2019, also drew increased investor attention during the pandemic. Foreign investors such as Warner Music Group and Andreessen Horowitz threw their weight behind esports startups Tier One Entertainment and Yield Guild Games this year.
While Yield Guild Games is a blockchain-based play-to-earn gaming guild, Tier One brands itself as an esports talent agency with a focus on managing and growing its own stable of gamers. The country's vibrant esports community is firmly tied to its content creators, with the Philippines being the sixth most active country when it comes to gaming-related Twitter engagement.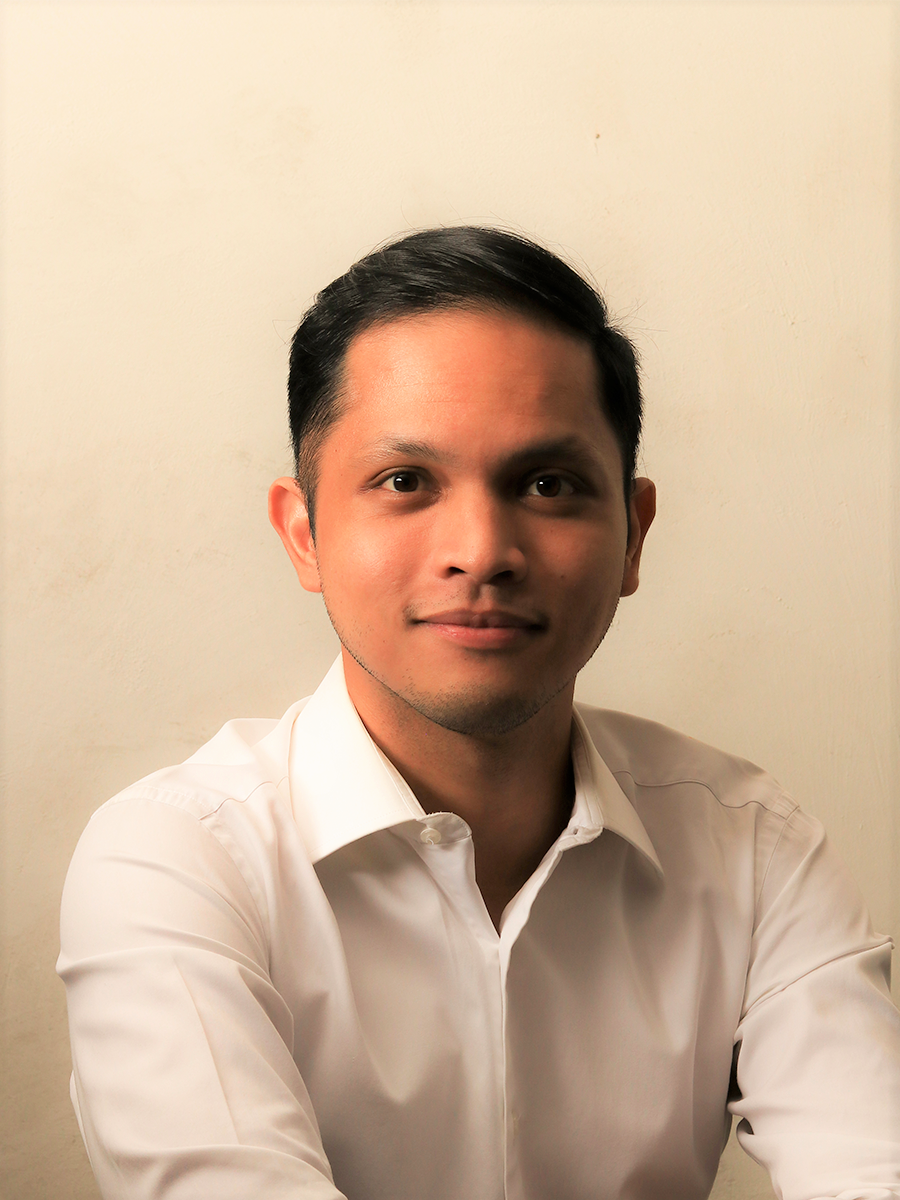 Carlo Delantar handles deal flow sourcing for the $10 million Gobi-Core Philippine Fund, a joint venture between local independent VC Core Capital and regional VC Gobi Partners. The fund has backed Kumu and Tier One.
Delantar had a front-row view of how fast and how much the local startup ecosystem has changed in the past couple of years.
He said, "When we started in 2018, we really had to evaluate the startup landscape and understand that digital acceleration might be slow. Without the pandemic being a double-edged sword, we wouldn't be this optimistic about the Philippine digital economy.
"We have been building on this wave of deals and growth, investing in Philippine-based entrepreneurs and founders who are solving Filipino problems, while innovating highly scalable solutions for other markets in Southeast Asia," added Delantar.
VCs slow to capitalize
In August, Philippine Trade and Industry Secretary Ramon M. Lopez revealed that up to the end of 2020, $547 million had been invested in Philippine startups.
According to the PWC 2020 Philippine Startup Survey, there are over 400 startups in the country. Only 12 percent have received funding from VCs. Meanwhile, 95 percent of startups are looking to welcome new investors or enter strategic partnerships in the next 12 months.
Local VCs like Gobi-Core and conglomerates led by the Philippines' richest families like Ayala (which backs Kickstart Ventures) and Gokongwei (which backs JG Digital Equity Ventures) have been quick to capitalize on this slew of new, opportunity-chasing startups.
However, foreign VCs have been slower on the uptake. Of the five Tiger Cub economies, the Philippines is last in terms of attracting VC investment.
Preqin's August report on alternative assets in Southeast Asia expanded that comparison over the past decade. The research found that the Philippines raised US$300 million in aggregate capital from fund managers with PE/VC exposure in Southeast Asia from 2010 to the first quarter of 2021. This amount was raised across 18 fund managers and five co-investors.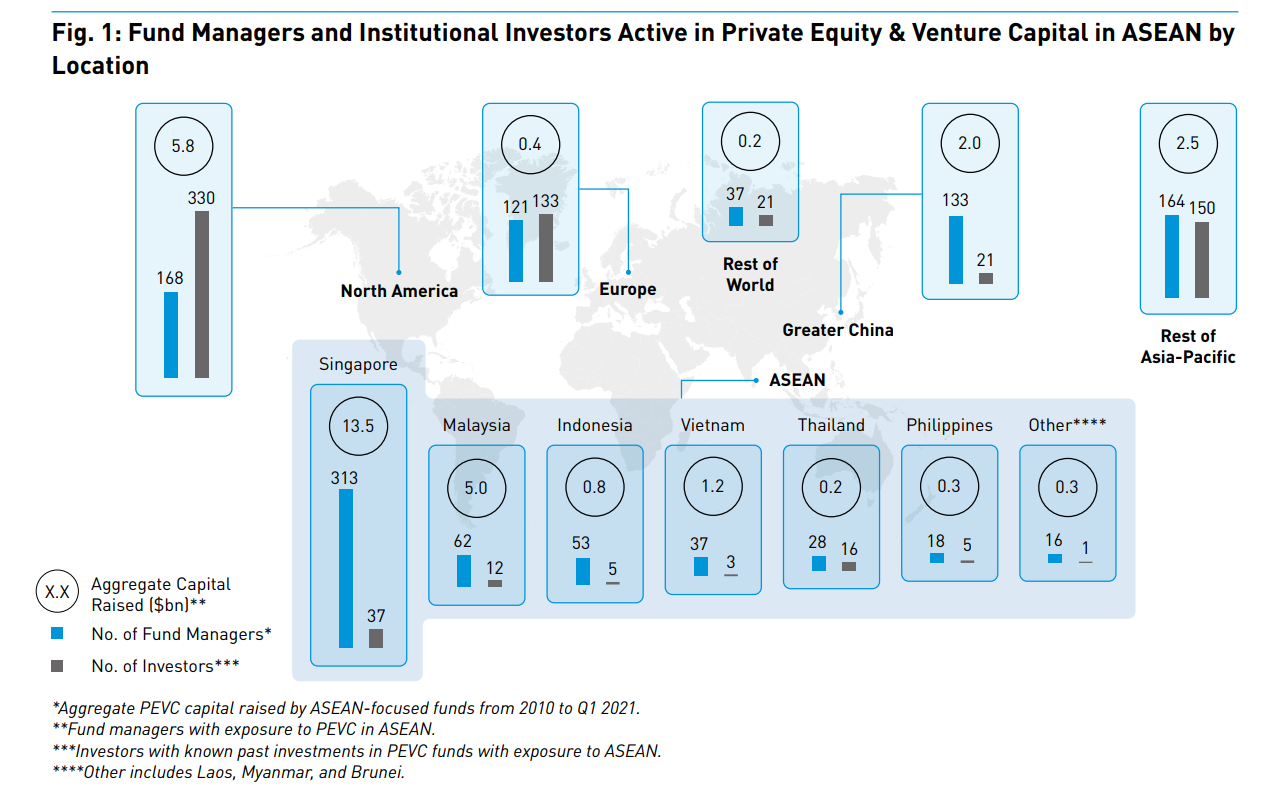 While the aggregate capital raised lags behind Singapore ($13.5 billion) and Malaysia ($5 billion) over the same duration, the Philippines is not far behind Indonesia ($800 million across 53 funds and five co-investors) and Vietnam ($1.2 billion across 37 funds and three co-investors).
The story is clear: The opportunity is there, and though the Philippines is raising money from fewer funds, those funds are certainly putting their money where their mouths are. Once more VCs start streaming into the country, the rise in capital should follow.
In July, Gentree, a Philippines-based fund that has also backed Kumu, allocated an initial $40 million to invest in early and growth-stage Southeast Asian startups with plans to expand into the Philippines.
In announcing the allocation, vice president Mark Sng said, "With over 70 million internet users in the Philippines, communication, entertainment, and skills-transformation have moved online and become key to daily routines.
"We hope to support their continued growth and drive greater choice for consumers and businesses in the Philippines and Southeast Asia," he added.
Not only are the local startups getting a leg-up, local VCs are seeing clear growth potential from bringing regional startups to replicate their strategies in the Philippines, adding to a more vibrant ecosystem.
Another Indonesia in the making?
Why does this sound familiar? Well, it was not too long ago that the other Southeast Asian archipelago nation with a large population of educated, highly skilled, and young middle-class consumers accelerated its own startup and VC ecosystems.
The Philippines is retracing Indonesia's steps. Not only are OFWs returning to be entrepreneurs–and in some cases, VCs–the country is also drawing in experienced expat entrepreneurs such as Coins.ph's Ron Hose and Runar Petursson (Coins.ph was acquired by Gojek in 2019) and now inviting Southeast Asian startups to expand their footprints there.
In 2020, the Philippines saw only 2 percent of total capital invested in Southeast Asia and 5 percent of total deals in the region. This is up from 1 percent of capital and 4 percent of deals in both 2019 and 2018, and it signifies the massive room for growth.
In comparison, Indonesia continues to attract the bulk of capital (70 percent) and a major share of deals (27 percent), as investors are continually drawn by the large young middle-class population, supportive investment policies, and healthy local VC ecosystem.
But the Philippines has all these as well, and in fact, shares very similar ecosystems and socioeconomic makeups. In fact, the Asian Development Bank (ADB)–another key investor via ADB Ventures–projects the Philippines' GDP growth at 4.5% in 2021 and a further 5.5% in 2022. This is on the lower end of most estimates and is driven by the government's expansionary fiscal program and accommodative monetary policy.
Just like Indonesia's government, Philippine policymakers are aware they cannot let this lightning-in-a-bottle moment pass them by. Since 2019, new regulations around startups, innovation, and even digital banking licensing have been released. The Department of Trade and Industry went a step further, creating a $5 million venture fund to invest in local startups.
Because the Philippines' investment and deal market is still in its nascent stages, much of the deal-making is in seed or Series A/B. This represents a huge opportunity for limited partners and foreign VCs to snag a seat at the table before valuations skyrocket–as they have in Indonesia.
Delantar remarked, "This year alone we're looking at 10 Series B rounds coming out of the Philippines. In previous years, we never even had one. All of these Series B startups are playing in the fintech, e-commerce, or logistics spaces that have directly benefited from pandemic-driven digitization.
"We're finally seeing all that digital acceleration that a lot of corporate VCs and startups have been waiting for. But there is so much more room for digitization and monetization, so if anyone is looking at the Philippines, it's here. It has arrived."
---
In Part 2 of this series, TechNode Global will explore the rise in Series B fundraising rounds out of the Philippines in the first half of 2021, and what it signals for the startup ecosystem as a whole.
Editor's note: This article has been updated with corrected DTI figures: $5M venture fund instead of $50M.