An Awards that provides the platform to Grow and be Seen.
---
ORIGIN Innovation Awards is APAC's esteemed accolade for tech innovation which aims to provide recognition to companies that have exemplified the spirit of innovation and entrepreneurship in the running of their businesses. The 3rd chapter of ORIGIN Innovation Awards by TechNode Global drew inspiration from the United Nations Sustainable Development Goals(SDGs) and seeks to award exemplary entrepreneurs, businesses, investors, and the innovation ecosystem drivers that embodies not just the spirit of innovation, but incorporates sustainability in their playbook. Relook: Announcing the winners for the ORIGIN Innovation Awards 2021
QUALITY NETWORK
You will be presented with opportunities to network with key decision-makers and forge new relationships.
MEDIA EXPOSURE
Enjoy extended mileage and visibility with TechNode's exclusive media coverage.
Have your solution scored by Tier 1 investors, and veteran judges. Opportunities to engage investors and corporates in a private setting.
Award Categories & Criteria
---
3 Award Categories  |  10 Award Titles  |  30 Awardees.
The Startup Leader of The Year category is conceived to award and recognise early-stage startups that are building and delivering sustainable disruptive solutions or innovative solutions that fits the description of the UN Sustainable Development Goals. The success must be generating significant positive impact to humanity and the way businesses operate.
If you believe that your startup/business deserves any of the distinguished titles and is able to support with commercial proof, submit your nomination today.
1. Startup Trailblazers
A well-deserved recognition to new, up-and-coming startups that emerge victorious in 2021, whilst supporting the agenda for sustainable economy and inclusive society.
2. Future-Proofing Heroes
An unparalleled title to award the visionaries and 'heroes' that are dedicated to creating positive impacts for our future generations.
3. Pandemic Growth Warriors
An icing-on-the-cake award for solution providers that experienced tremendous growth amidst the pandemic, recognising their valuable positive contributions to humanity.
4. Enterprise Tech Superstars
An award to spotlight startups that deliver creative and innovative solutions for supply chains and other businesses. Bonus points if the solution aids enterprises to improve their SDG commitments.
5. Smart City Idols
A 'public service' award to acknowledge startups and entrepreneurs that relentlessly leverage on technology to deliver solutions that upgrades our living environment and city infrastructure.
6. Web 3 Disruptors
A royal salute to the risk-takers that boldly venture into the Web 3.0 era. Companies or startups that are able to showcase significant real-world use-cases for the leap from Web 2.0 to the new 3.0.
Judging Criteria:
Value created by the product or service
Attractiveness of the market opportunity
Viability of business model
Capability of the management team
Growth potential
Technology breakthrough
Sustainability element/which UN SDGs does it fits under
The Enterprise Awards aims to celebrate the contributions that established companies and industry leaders that have incorporated remarkable sustainable practices through the application of innovative practices and technologies to their business models and operations.
We welcome Corporates to submit their nomination for the prestigious award title below.
1. Corporate Sustainability Champions
An accolade to recognise Multinational Corporation or domestic business leaders on their exemplary efforts to incorporate Environmental, Social, and Governance(ESG) practices in their businesses in line with the UN Sustainable Development Goals.
Judging Criteria: 
Business impact and value created by the corporate innovation project
Measurable sustainable outputs and impacts that are in line with the UN SDGs
The technologies underpinning the corporate innovation
The Outstanding Ecosystem Leaders Awards honours the organisations and individuals that have enabled, impacted, and supported the growth and development of the entrepreneurial landscape and created growth for the ecosystem.
If you are or know any underrated or deserving ecosystem enablers (VCs, incubators, accelerators, co-working spaces, interest groups, etc.), nominate for the following titles.
1. Venture Visionaries
A public-driven recognition title conferred to investors including venture capital, angel investors, corporate ventures that invests in the future of humanity, incorporating ESG, SDG into their investment thesis. These investors should also be the ones that take risks to invest in early-stage ideas.
2. Most Active Community Builders
Voted by the ecosystem, this public-vote-of-confidence seeks to honour the different players from individuals to institutions that have made an impact and contributed to the startup and entrepreneurship community.
3. Outstanding Accelerator Incubator
Incubators and Accelerators are the academies that transform idealistic concepts to real-world solutions that are impacting our lives today. This award is voted by the public and is a testament to the companies that graduate and go on to generate long- term positive impacts.
Judging Criteria: 
Exemplify strong track record and commitment in capital support, mentorship and community building
Leading recognised initiatives that bring about positive impact to their community
Strong relationships with the key ecosystem stakeholders
General Eligibility & FAQs
---
Have a question about ORIGIN Innovation Awards? Read on to find your answer. If our FAQ section doesn't answer your question, reach out to us here.
TechNode Global would like to thank the partners of ORIGIN Innovation Awards for their continuous support.
If your organization is interested in becoming a partner for ORIGIN Innovation Awards, please reach out to us here.
Please help spread the word about the Awards amongst your community using our communications toolkit. You can download this kit here and spread the word through your newsletters, social media channels, and any other communication channels.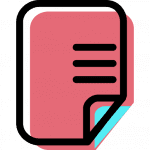 Communications Toolkit
This toolkit contains Awards' information, suggested social media content, and images to help you promote the Awards. If you would like any other material to help you spread the word, please reach out to us.