What is ORIGIN Innovation Awards?
---
ORIGIN Innovation Awards is APAC's esteemed accolade for tech innovation which aims to provide recognition to companies that have exemplified the spirit of innovation and entrepreneurship in the running of their businesses. This is the 2nd edition of ORIGIN Innovation Awards launched by TechNode Global with a goal to build a dynamic community in propelling them to soar to greater heights. Read: Announcing the winners for the ORIGIN Innovation Awards 2020
QUALITY NETWORK
You will be presented with opportunities to network with key decision-makers and forge new relationships.
MEDIA EXPOSURE
Enjoy extended mileage and visibility with TechNode's exclusive media coverage.
Have your solution scored by Tier 1 investors, and veteran judges. Opportunities to engage investors and corporates in a private setting.
AWARDS CATEGORIES & CRITERIA
---
There are 3 main categories and 14 sub-categories open to entry in the ORIGIN Innovation Awards 2021.
The aim of Startup Awards is to recognise startups offering disruptive solutions that have created an outstanding impact on the way businesses operate or perceived as capable of changing the status quo.
We welcome startups in the following 9 emerging technologies industries to submit their nomination.
Artificial Intelligence
Ecommerce
EdTech
FinTech and RegTech
Food and AgriTech
Gaming and eSports
GreenTech and Sustainable Tech
HealthTech and MedTech
Internet solutions
Judging Criteria:
Value created by the product or service
Attractiveness of the market opportunity
Viability of business model
Capability of the management team
Growth potential
Technology breakthrough
The Corporate Innovation Awards aim to recognize established companies and innovators who have adopted emerging technologies to transform or make a significant change to their business models and operations. Solutions could have been co-developed jointly with tech partners, or by their in-house tech team.
We welcome corporates to submit their nomination for the 2 sub-categories below.
Best Corporate Innovation
Best Corporate Innovator
Judging criteria: 
Business impact and value created by the corporate innovation project
What's the game-changer?
Innovation
The technologies underpinning the corporate innovation
The Movers & Shakers Awards aim to celebrate the successes of companies and individuals who have directly impacted the growth and development of the entrepreneurial landscape and created growth in their community.
We welcome ecosystem enablers (VCs, incubators, accelerators, co-working spaces, interest groups, etc.) to submit your nomination for the People's Choice VCs or Best Community Builder.
Startup Leader of The Year aims to recognize individuals who have exemplified important qualities of a great leader and dedication to their company.
People's Choice VCs
Best Community Builder
Startup Leader of The Year
Judging criteria: 
Exemplify strong commitment in mentorship and community building
Leading recognized initiatives that bring about positive impact to their community
Strong relationships with the key ecosystem stakeholders
Demonstrate exceptional leadership, personal influence, and impact
General Eligibility & FAQs
---
Have a question about ORIGIN Innovation Awards? Read on to find your answer. If our FAQ section doesn't answer your question, reach out to us here.
TechNode Global would like to thank the partners of ORIGIN Innovation Awards for their continuous support.
If your organization is interested in becoming a partner for ORIGIN Innovation Awards, please reach out to us here.
Please help spread the word about the Awards amongst your community using our communications toolkit. You can download this kit here and spread the word through your newsletters, social media channels, and any other communication channels.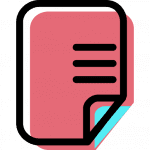 Communications Toolkit
This toolkit contains Awards' information, suggested social media content, and images to help you promote the Awards. If you would like any other material to help you spread the word, please reach out to us.