Malaysia's Aerodyne Group, which is a DT3 (Drone Tech, Data Tech, and Digital Transformation) drone-based enterprise solutions provider, has risen to be the leader in the global rankings for remote-sensing drone service providers rankings, according to drone market research firm Drone Industry Insights.
The company uses artificial intelligence in enabling tech for large-scale data operations, analytics, and process optimization. The company's founder and Group Chief Executive Officer, Kamarul Muhamed, has been selected as Startup Leader of the Year in the 2021 ORIGIN Innovation Awards. In this TechNode Global Q&A, we learn how Aerodyne has found opportunities amid the challenges brought about by the post-pandemic environment and how it is enabling other businesses to find the sliver linings amid the situation.
According to Muhamed, the company's vision is to advance humanity through drone intelligence: "We aspire to build a drone economy where mundane tasks and boring jobs will be removed, so that humans can focus more on meaningful jobs that would leverage on creativity and innovation."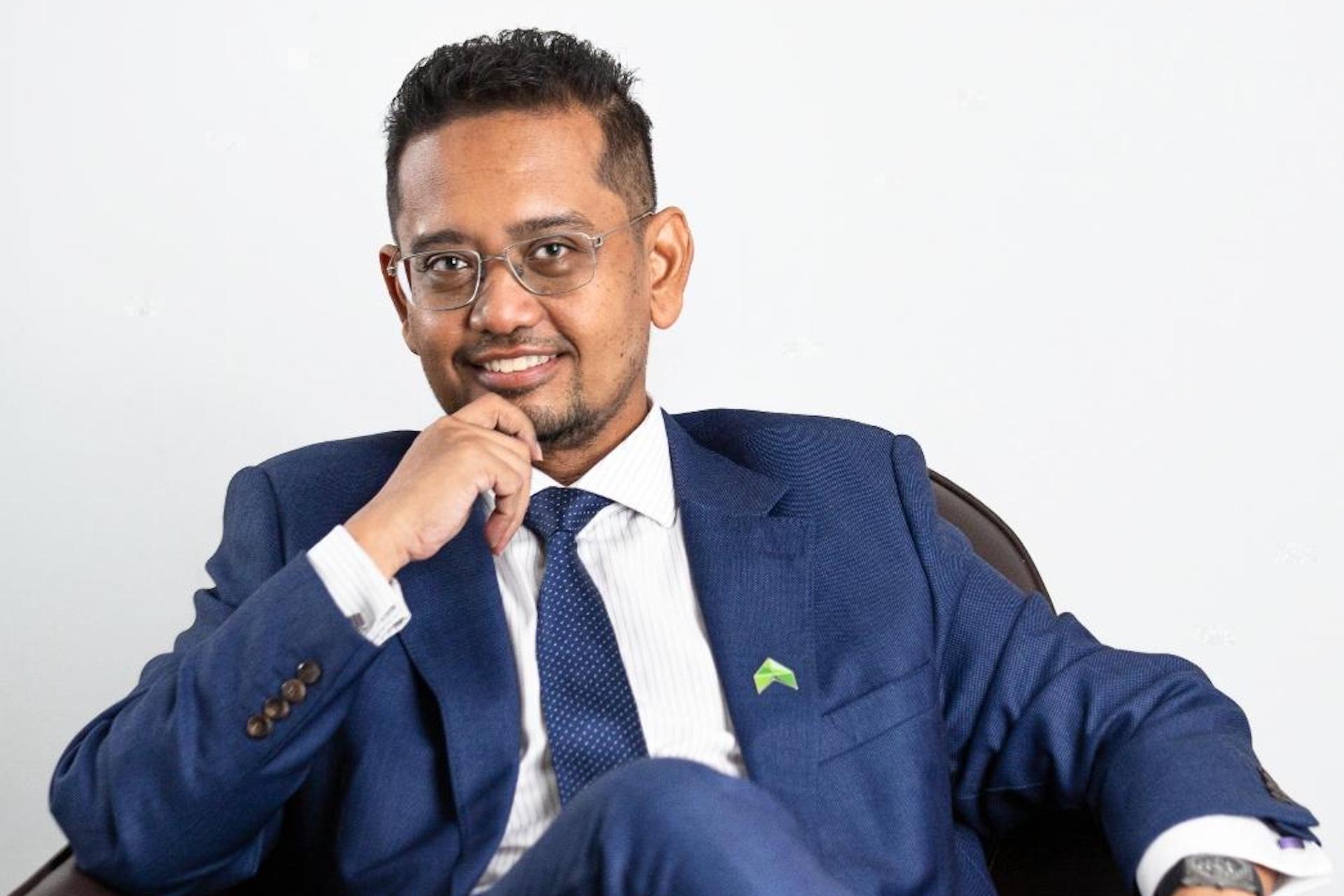 What are the trends driving innovation in the Asia Pacific region today?
There are three trends that have been making waves recently, FinTech, HealthTech, and FoodTech. In HealthTech, Aerodyne has been exploring incorporating drone technology through using drones for the delivery of medicines and blood, and even emergency responses. In FoodTech, our involvement is in the automation and mechanization of the agriculture industry in order to remove the need for cheap labor.
What are three key challenges that startups or innovators face in this post-pandemic environment?
A big challenge is in keeping themselves and their offerings relevant to the environment.  In this post-pandemic era, there is the constant need to pivot and innovate in order to solve real-world issues. Another challenge is addressing quick demands. During the change into digital transformation, there is a struggle in pushing new solutions quick enough to address the ever-changing demands of customers. Lastly, hiring good talent has always been an issue, but right now it has become a real obstacle.
What are Aerodyne's strategies in navigating or addressing such challenges?
A big part of addressing challenges is diversification–rethinking, restrategizing, and creating new solutions that address real-world challenges.
With every crisis, comes new opportunities. For example, during the first lockdown in March 2020, our work was impacted, as we were responsible for the inspection of critical assets around the country.  We had 50 pilots who were unable to carry out their work, but we did not want to let go of any of them despite the challenging situation. We assisted the Malaysian Police Force for the Movement Control Order compliance monitoring. We contributed more than $300,000 worth of services and $600,000 drone hardware. We eventually developed these as new solutions called Fulcrum and vertikalitiOps.
Another pivot we had to do during the lockdown was with our new engine of growth called Agrimor. During the pandemic, many foreign laborers were sent back to their countries, and those that remained were unable to work. Malaysia suffered as we rely heavily on foreign labor for the agriculture industry. Agrimor was built to carry out precision agriculture and the automation of agricultural processes through drones. Our  Agrimor solution solved real issues of labor, and now, in the tailend of the pandemic,  Agrimor is helping large plantation companies, and we are developing a SuperApp for agriculture that we can deploy regionally.
As you can see, there were many challenges during this pandemic era. The silver lining?  The birth of our new solutions Fulcrum and Agrimor.
What are the three most important entrepreneurship lessons you can share with fellow innovators/entrepreneurs?
The future is for expert generalists who are masters at connecting the dots. It is also important for entrepreneurs to be resilient in challenging situations and to continuously innovate. I'm proud to have a leadership line-up in the company made up of people who are visionaries, who have been unstoppable in the face of adversity.
Many of our new solutions were only made possible because our people were willing to adapt quickly to continuously create value. Lastly, you need to be true to yourself and not hide anything.  Be open about your challenges and how you've overcome them. These failures have brought you to where you are at this moment.
Can you share some interesting data or case studies that are a good example of how technology can bring about impactful change amid today's business environment?
Great entrepreneurs are the ones that are making a huge difference to mankind. How are we solving the problem of inequality, famine, or even this pandemic? The bigger the problem you are solving, the bigger you are as an individual.
For example, in 2021,  Malaysia's palm oil yields dropped to nearly 40-year lows this year as plantations operated with about 75,000 fewer workers than needed. The steep drop in production pushed palm oil prices to record highs and sparked concerns about food inflation.
Our Agrimor solution addresses the labor shortage through precision agriculture, which is a  combination of automation and mechanization powered by the Internet of Things (IoT).  A byproduct of Agrimor was the creation of an agriculture drone pilot as a career, where we employed many aviation pilots who had lost their jobs during the pandemic. Meanwhile, Fulcrum, our AI-driven swarm intelligence technology for border patrol,  security, and surveillance helps address the MYR 8 billion ($1.91 billion) yearly loss to the country due to illicit trade.
Malaysia's drone tech hub ambition: Opportunities & Challenges [Part 1]