8chili is a metaverse platform for patient engagement and education, education for medical students, and healthcare skills-based training for surgeons, nurses, paramedics. A winner at the Startup Awards – HealthTech category at the ORIGIN Innovation Awards in 2020, 8chili's HintVR is a platform that enables immersive content capture, curation, and consumption of fully immersive 3D interactive content.
In this TechNode Global Q&A with Aravind Upadhyaya, Founder and Chief Executive Officer at 8chili, we learn how the metaverse is democratizing access to medical training. Apart from training, AR-driven metaverse solutions have enabled access to collaboration, which is no longer bound by geographic constraints. "Digital Health has gained significant momentum both in terms of investment and adoption across the healthcare spectrum," Upadhyaya tells TechNode Global.
Aravind Upadhyaya, BE, MBA is a 2x entrepreneur in the mixed reality and healthcare space. Passionate about the interactions and immersion in 3D world now known as the "metaverse," he was leading the  Innovation labs at Tata Consultancy Services, London for five years working closely with the Head of  Marketing and Digital, where he took around 50 concepts from idea to market phase.
An engineer with an MBA from Purdue and Leipzig universities, Upadhyaya is passionate about the possibilities of the 3D world. In his previous startup, he led a team to take from concept to market an innovative surgical pre-op planning application and intra op visualisation in 3D for neurosurgeons using augmented reality. At 8chili Aravind is laser focussed on democratizing access to quality education and skill-based training to anyone anywhere in the world via the metaverse, in line with United Nation's SDG #3 and #4.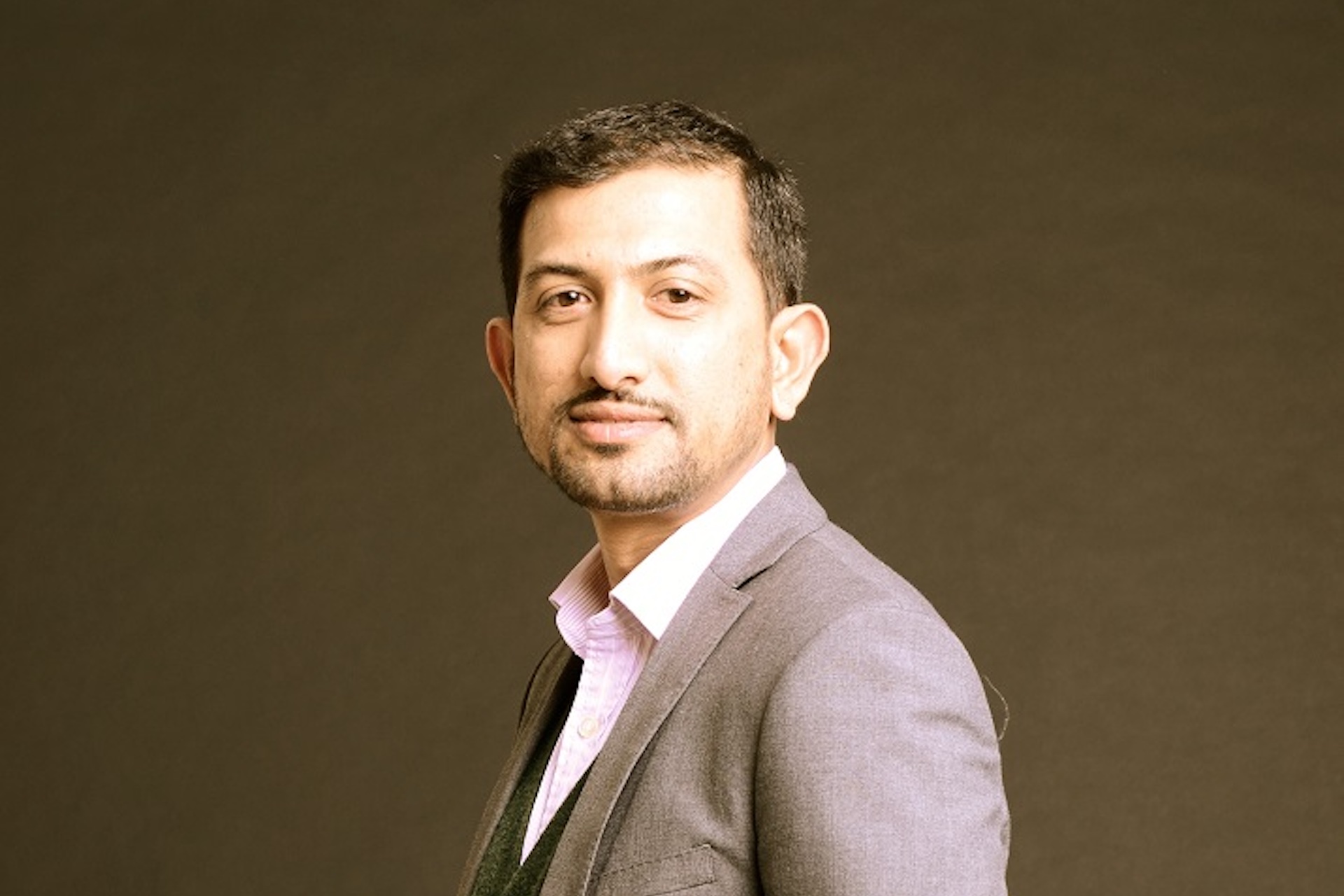 What are the trends driving innovation in the Asia Pacific region today, particularly relevant to health and medicine?
With the onset of pandemic, Digital Health has gained significant momentum both in terms of investment and adoption across the healthcare spectrum. Be it the use of immersive technologies like AR/VR for healthcare training, education, or collaboration to remote patient monitoring through wearables and digital therapeutics. Each of these areas has a significant impact on driving better outcomes for the patients.
What are three key challenges in this sector, from the perspective of providers, users, technology builders, and investors?
The key challenge faced by providers is the integration into their already existing ecosystem of digital product portfolio. A new feature existing all by itself in a silo does not unlock great potential via data-driven insights. The challenge for the users is training and getting used to the technologies being introduced. Technology companies must focus on user experience and design so that the patients have minimal training to adopt new technologies.
What are your company's strategies in addressing such challenges or enabling your partners to navigate these?
The HintVR platform is evidence backed by the world's top health systems and leaders. The platform serves 2 use cases right now — Engage and spARk.
Engage is VR-based consultation via tele or in-person at the clinic. The added dimension of 3D to the 2D presentation layer allows for better explanation and understanding of the health, diagnosis, and recovery. Engage is built in a way to have very minimal input from the patient enabling easier integration in the clinical workflow to deliver an immersive experience to patients for more informed patient consent and higher health literacy.
spARk is VR-based training for medical students and healthcare professionals offering skill-based training modules in VR. spARk is powered by our patent-pending headband that allows any healthcare professional to capture immersive 3D content of the task they perform thus making it faster to launch immersive courses in the metaverse.
What are your bold predictions for the HealthTech/MedTech sector in the medium term? How about the long-term?
I see an acceleration in the adoption of digital health technologies especially wearables followed by AR/VR and then therapeutics. In the long term Web 3.0 or metaverse as we call it now will play a key role in the healthcare ecosystem as countries start moving into the metaverse and time spent in the metaverse increases.
With Apple coming into the AR/VR devices space we can definitely expect a huge increase in the adoption of metaverse apps and technology. Countries like South Korea and Japan already have the infrastructure and web3 user base making it easier to launch platforms and applications. 8chili is bullish on the adoption of AR/VR devices making it commonplace to launch next-generation HealthTech apps.
Can you share some interesting data or case studies from your portfolio or partners that are a good example of how technology can bring about impactful change amid today's business environment?
8chili, Inc. recently announced a strategic partnership with Global Healthcare Academy to launch healthcare training and medical education in the Metaverse.
The collaboration has already published 200+ hours of virtual reality (VR) content across multiple subspecialties including Dentistry, Oral and Maxillofacial Surgery, Orthopedics, Skull base, Spine, Neurology, ENT, Paramedics, Nursing, and Oncology.
This grand effort would have taken years without the HintVR platform that enables lightning-fast immersive content capture. GHA will deliver these immersive VR training courses to more than 20,000 healthcare professionals across the globe in 2022 and beyond, making it one of the world's largest VR-based training deployments.
Pinmicro's Tiby Kuruvilla on the convergence of AI, IoT, RTLS, and how digital twins will optimize work in the future [ORIGIN Innovation Awards Q&A]