Forbes recently pointed out how investors working on decentralized cryptocurrency exchanges (DEXs) can earn up to $1 million per year. But what if you can still earn such figures without necessarily becoming an exchange guru? Even with the likelihood of inevitable industry regulation and volatile Bitcoin prices, digital asset apps still have practical offerings in terms of passive income.
Earning passively entails generating income on your base assets without active involvement. The concept is similar to earning dividends, interests, or rent in the traditional financial system.
Staking to earn up to 20 percent APY
Single-asset staking offers one of the easiest strategies to earn passively, whether you're a pro or an amateur. Staking comes in the form of locking assets in a given app to earn yields. This simple method eliminates various complexities involved with other forms of advanced crypto earning strategies.
Yield App's upgraded V2 crypto earning app allows users to lock their native YLD tokens for up to 20 percent APY (Annual Percentage Yield). More than 73,000 users have locked over 55 million YLD to take advantage of the popular single-asset staking feature.
"We get many users every day locking up their YLD for 12 months to earn 20 percent APY. Staking is available to all new and existing users who want to earn higher returns on their holdings" says Tim Frost, CEO and Founder of Yield App
Unlike active crypto trading, passive staking is more attractive to those who simply don't have the time to analyze volatile markets. Sit back and relax.
Earning 18 percent APY with stablecoins
Crypto volatility presents a lot of challenges. You can either make favorable gains or lose your investment altogether when prices plummet. Fortunately, users have the option of staking stablecoins, such as DAI, USDT, and USDC. Stablecoins mitigate crypto volatility by backing their value with fiat currency, such as the US Dollar or physical assets like gold. With stability in mind, you can earn up to 18 percent APY on stablecoins on Yield App V2.
"Our highest rates are based on stablecoins, including the recently added DAI, as well as USDT and USDC. You can earn up to 18 percent APY with stablecoins," says Frost.
Stablecoins are able to earn higher returns due to technological innovations with blockchain-based financial services. The far lower cost and speed of digital assets enable attractive returns.
How auto-compounding increases passive income
Auto-compounding is another feature on the newly upgraded Yield App V2, making crypto passive income in 2022 easier than ever. This strategy calculates a user's daily interest on base assets and re-invests it into the portfolio. This generates more earnings over time, as opposed to fixed interest rates that are applied only to the principal investment. The best part is that the whole strategy is automatic and you only need to sit back and watch as your investment grows.
"Most people simply want to deposit assets and earn daily rewards. With auto-compounding, we have daily compounding of your interests earned within the app, which happens automatically," says Frost. This technique is used in the financial industry to maximize interest-based earnings by factoring in accumulated interest over time plus the initial capital.
In-app swaps
In-app swaps are convenient for everyday users who want to escape the hassle of trading assets across different platforms. Typically, this feature allows users to swap to other assets on the go.
"User convenience is a core part of strengthening crypto adoption. Whether you are holding Bitcoin. ETH, YLD or stablecoins, you can now swap to different assets directly from one app. This also reduces the fees spent on transferring assets and trading them across multiple platforms," says Frost.
The bottomline
There are many opportunities for passive crypto earning in 2022 and beyond. Holding digital assets and generating passive income out of them creates additional revenue streams. For users seeking to mitigate market volatility and uncertainty, stablecoin staking offers a balanced approach. Digital asset staking no longer needs to be a mystery–it can become a global standard for passive earnings.
---
The Human & Machine podcast is dedicated to inform and demystify the crypto, DeFi, GameFi, NFTs and blockchain industries for the average person.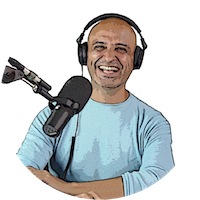 Tlahui is a man in love with words and blockchain. His storytelling and passion to communicate led him to co-host The Human & Machine, a podcast and YouTube channel. Where he rightfully plays the role of an average-minded Human trying to understand and explain in layman terms, the lingo and complexities thrown at him by The Machine, his heartless, yet brilliant co-host.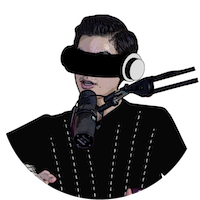 Hikaru is a blockchain lover with a weakness for cooking. His outstanding understanding and experience in blockchain technologies, plus his unhuman work ethic have earned him the nickname of The Machine. In the show, he plays the role of a hybrid all-knowing robot that goes out of his way to explain blockchain concepts to The Human while trying not to lose faith in humanity.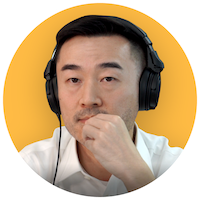 Kenny Au, aka The Brain, is a #Web3.0 #FutureofWork #DistributedOrganizations Outerspace OG. His brain functions in spacetime. Plus his innate visions and strategies in Web 3.0 have developed him the nickname of The Brain.
TechNode Global publishes contributions relevant to entrepreneurship and innovation. You may submit your own original or published contributions subject to editorial discretion.
Winning in a volatile crypto market: Top trading and DeFi strategies to consider [Panel discussion podcast]