Malaysia has launched the Financial Sector Blueprint 2022-2026 which sets out Bank Negara Malaysia's vision for financial sector development over the next five years, and the broad strategies for achieving it.
"This includes the vision for the financial sector to be agile and resilient to support the transition of our nation to its next stage of development," the central bank Governor Nor Shamsiah Yunus said in her speech on Monday, at the MyFintech Week 2022.
The Blueprint is also anchored on efforts to foster market dynamism and support sustainable development objectives, with a continued focus on its monetary and financial stability mandates, according to Bank Negara Malaysia.
Advancing digitalization of the financial sector is among the five strategic thrusts stated in the Blueprint. Among the initiatives include future-proofing key digital infrastructures, supporting a vibrant digital financial services landscape, strengthening cyber security readiness and responsiveness, and supporting greater use of technology for regulation and supervision.
Other strategic thrusts include funding Malaysia's economic transformation, elevating the financial well-being of households and businesses, positioning the financial system to facilitate and orderly transition to a greener economy and, advancing value-based finance through thought leadership in Islamic finance, according to Nor Shamsiah.
Among the key targets or milestones the central bank has set includes an increase in e-payment per capita at a compound annual growth rate of higher than 15 percent, insurance/takaful penetration rate of 4.8 to 5.0 percent (as a percentage of Gross Domestic Product), faster, cheaper, more accessible cross-border payments.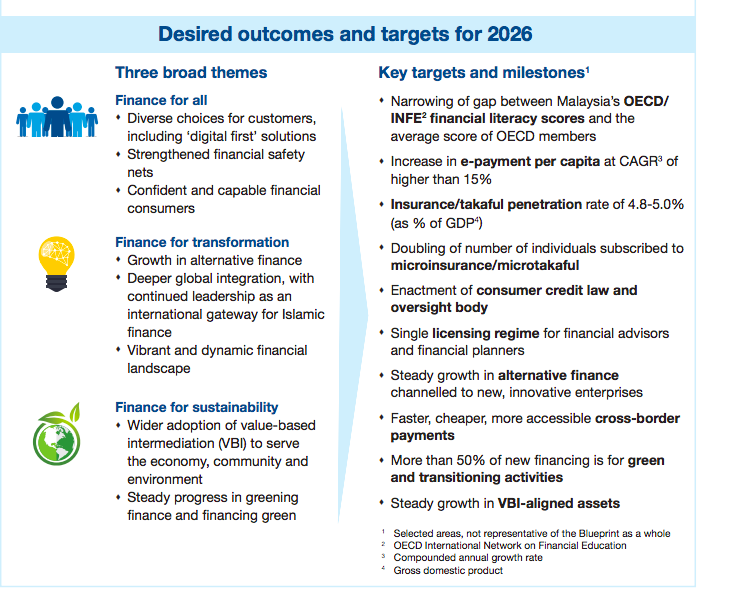 Looking ahead, Bank Negara said various megatrends are expected to shape the future economic and financial landscape. The pandemic has accelerated certain developments – accentuating some pre-existing vulnerabilities while also giving rise to opportunities for reforms that are long overdue.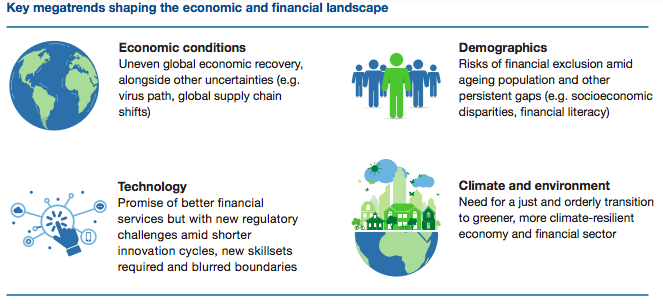 Bank Negara Malaysia working with 'relevant authorities' to address concerns over BNPL