FoodTech companies have come to attention of late for innovating food production toward better sustainability as well as a focus on consumer health. In this TechNode Global Q&A with Verleen Goh, the Co-Founder and Chief Food Fighter at Alchemy Foodtech, we learn how better food options, backed by nature and science, can contribute toward a healthier lifestyle.
The company's Alchemy Fibre is its patented ingredient that lowers the glycemic index of refined carbohydrates such as white rice, white bread, and noodles. It also increases the overall fiber content of food. "Alchemy Fibre empowers tasty healthier meals so you can continue to enjoy eating your favorite foods," says Goh, who is a food scientist by training.
Alchemy Foodtech is a winner in the Startup Award – Foodtech & AgriTech category of the 2021 ORIGIN Innovation Awards. Read our TechNode Global Q&A with Verleen Goh below.
What are the trends driving innovation in the Asia Pacific region today, particularly relevant to food and agriculture in the context of technology?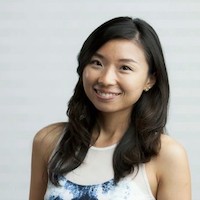 Health and wellness trends especially in functional, better-for-you foods are definitely on the rise after COVID-19. The immediate rise was in boosting immunity, but now weight management, blood sugar management, eye care, stress and sleep management, etc. are also what people look out for. Consumers are increasingly aware of the impact of the food they eat on their health, and they look now for health-supporting functional ingredients in food and drink.
What are three key challenges that you are addressing, and how is your company providing unique solutions to these challenges?
We are addressing the want for healthy options, but also the need for tasty solutions. With our patented Alchemy Fibre blends, we can help to improve the quality of carb-based foods whilst offering the same great taste.
We challenge the notion that healthy is expensive. Healthy doesn't have to mean spending a fortune. Instead, the mass premium products with functional benefits mean that majority of people can afford a healthier option, with 0-30 percent premium, which is an affordable price to keep the doctor away.
As Alchemy Fibre blends can be incorporated into different types of foods such as white rice, noodles, breads, cakes, cookies, and even beverages and yogurts, it means healthier foods can be available for everyone, on all occasions.
What are your bold predictions in the food sector in the medium term? How about the long-term?
Increasingly, people will start to take charge of their health, through foods, not medicine. By Pairing IoT and big data, more information about a person can be captured and food options and lifestyle changes can be made to optimize health.
Can you share some interesting data or case studies from your portfolio or partners that are a good example of how technology can bring about impactful change amid today's business environment?
One of our partners is Boon Tong Kee, Singapore's biggest chicken rice chain. They made their rice lower GI and 10x more fiber with the addition of Alchemy Fibre. Such a simple and affordable plate of rice actually got their diabetic customers raving as they tested and it didn't spike their blood sugar levels.
This is a great example of the impact we like to have with our partners. To improve people's health (in this case blood glucose health) in the most comfortable and tasty way possible, so people can be satisfied, without sacrificing.
Featured Image: Alchemy Foodtech co-founders Verleen Goh and Alan Phua