Among the companies we have interviewed so far at TechNode Global, niche-oriented e-commerce startups are among the industries that are thriving. See our interview with edamama's founder here, for instance.
One potential drawback of the rise of e-commerce, however, is the environmental impact of activities such as logistics, production, and delivery. From 2019 to 2030, for instance, it is forecast that CO2 emissions from e-commerce logistics alone will grow 24 percent CAGR, with an attendant increase in the number of vehicles as well as commute times for delivery.
One way to offset the potentially negative impact of e-commerce is the concept of re-commerce. Having a focus on the secondary market, it is also known as circular fashion. Re-commerce puts back into the market the goods that may otherwise be unused. Meanwhile, a focus on high-end brands enables users to enjoy such premium products without being expensive.
Beyond the cost, the value goes more toward how users are contributing toward sustainability, says Sarah Garner, the Founder of Hong Kong-based Retykle, in a TechNode Global Q&A.
Following its success in Hong Kong, the sustainable designer children's wear company is expanding to its first overseas market, which is Singapore. A former luxury merchandiser, Garner saw an opportunity to establish a circular fashion company after the birth of her first child. Having experienced first-hand how quickly children outgrow their clothing, she sought to create a fashion company that could benefit parents, the community, and the environment. Thus, Retykle was formed in 2016.
Retykle is Asia's first online resale platform for buying and selling pre-loved high-end babywear, kids wear, and maternity fashion. It was set up with the aim of providing users with an easy, one-stop method of trading their pre-loved designer/luxury children's and maternity apparel. The platform takes on all the sellers' responsibilities, from collection to pricing and delivery, charging about half of the tagged prices as a commission.
Learn more about circular fashion in our TechNode Global Q&A with Sarah Garner, founder of Retykle.
What are the trends driving innovation in the e-commerce space? Any notable indicators or figures that point toward the opportunities in re-commerce?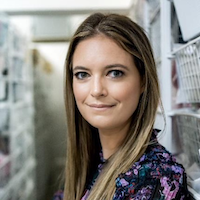 The e-commerce space is currently booming in Asia with the pandemic and digitalization accelerating consumer adoption of online shopping. As more time is spent online, customers are researching and heightening their awareness of their consumption habits and the correlating environmental footprint.
Consumers are increasingly looking for more sustainable options and are demanding change from traditional retail. At the same time, digitalization has allowed resale platforms to become increasingly sophisticated, removing the traditional sticking points for consumers and creating a user experience that is as good as, if not better than, buying new.
With the traditional Asian stigma of buying secondhand being eroded away by a younger generation, consumers are now prioritizing affordability, accessibility, and sustainability. This has driven the surge in the resale market and it will continue to grow 11x faster than traditional retail by 2025.
This is only the tip of the iceberg. According to the Business of Fashion, only 5-7 percent of resellable fashion globally was resold in 2020 leaving approximately $2.1 trillion of untapped fashion items sitting in consumers' closets. As consumers have been forced to spend more time at home due to the pandemic, they have become increasingly aware of their crammed closets and the potential value held within. We will start to see this supply coming online providing secondhand shoppers with even more choice and greater bargains.
What are the three key challenges in re-commerce in your particular market? And How is Retykle addressing this in a unique manner?
#1: Lack of awareness about the environmental impact of fashion choices
Firstly, it is generally not normative for people from Asia to purchase secondhand items. This stems from sentiments that pre-loved items carry the luck of the former wearer as well as being seen as less admirable to own something pre-worn. Both sentiments have led to the superstitions and stigmatizations of secondhand in Asia.
In recent years, however, we have seen a remarkable shift in Asian consumer preference, with a growing awareness for a more sustainable lifestyle. Many Asian consumers are becoming open to purchasing pre-loved items and many of our customers have cited that their main motivation for shopping at Retykle is not so much the accessibility afforded by the discounted preloved designer products but the ability for them and their families to make a positive impact on the environment by shopping secondhand.
Our community is propelled by participation in the circular economy and compelled to extend the lifespan of items that could otherwise contribute to landfill.
In order to help our customers understand further the difference they are making by purchasing preloved, we have developed a carbon savings calculator with the aim to help customers quantify how much they reduced their carbon footprint through helpful visuals on selected products. We will be rolling this feature out to the entire secondhand product assortment on the Hong Kong and Singapore sites. We believe that quantifying the positive impact of the act will inspire further actions to support circularity and provide teachable moments for kids.
#2: Quality and authenticity concerns
Many consumers are concerned about the quality and authenticity of buying second-hand goods, particularly in Asia, due to the inherent skepticism about the reliability of listings that have not been verified on other listing platforms.
At Retykle, to ensure the quality and authenticity of products, each item undertaken by the team goes through a rigorous series of checks. When authenticating items, we specifically look for indicators from elements such as stitching, buttons, zippers, brand and product care labels. We process several hundred items per day so we've reviewed hundreds of thousands of items and are expert detectors of any condition or authenticity concern. Products that do not pass our quality checks will be donated to charitable organizations, which allows the clothing to still remain in circulation, keeping them in the circular fashion loop.
#3: Operational Scalability
Our platform is unique because we are dedicated to solving the problem of temporary-use items. That means we have to process thousands of unique items on a daily basis. As such we have had to build our own custom technology to support many points of automation allowing our processes to be faster, more efficient, and be replicable and scalable for new markets.
Our proprietary technology manages everything from pick-up to automated seller notifications and creates personalized dashboards for each user. This is a novel experience for sellers, most of whom have never sold their kids' clothes before using Retykle.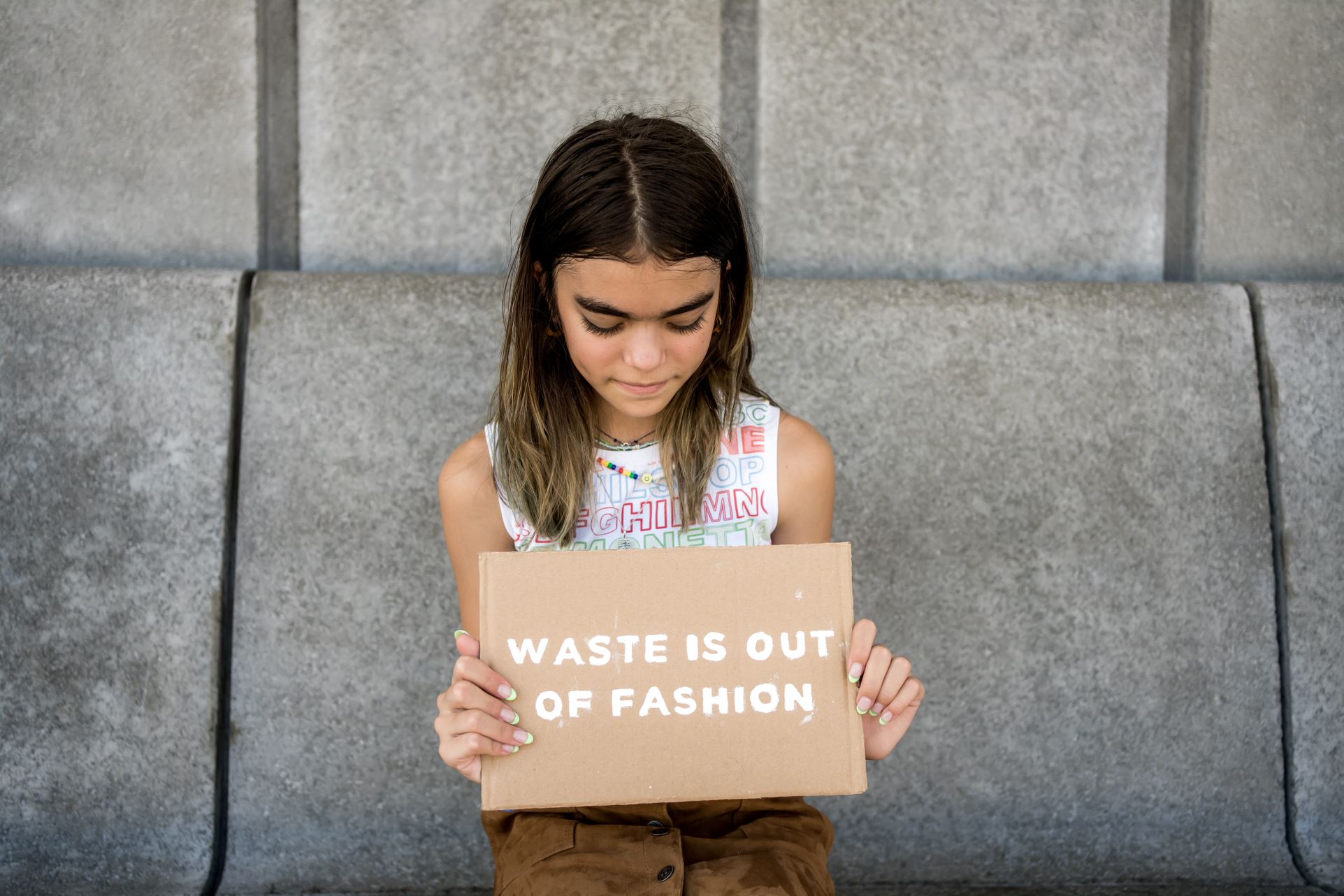 Considering the e-commerce giants in the region, what is the benefit of focusing on a niche market, in your case pre-loved high-end babywear, kids wear, and maternity fashion? Why focus on high-end?
Retykle is addressing a unique problem in that children don't stop growing. In fact, on average, kids outgrow seven sizes of clothing before they turn two and an average of 1,700 items of clothing before they are fully grown. There is an unavoidable rotation of their wardrobes and the contents of their bedrooms as their sizes and needs change and as a result, a significant amount of waste can be created.
I started Retykle as I felt children and parents should not be penalized for these changes but rewarded for making better lifestyle choices that protect our environment.
Retykle focuses on high-end children and maternity wear, as these higher quality items are built-to-last. We want to encourage parents to make better purchasing decisions and keep them in circulation rather than always buying new or worse still trading down to disposable fast fashion as is the temptation with clothing that gets such short wear. In return, parents can purchase great quality designer items from us at up to 90 percent off. By creating this virtuous circular loop we are creating a longer lifespan for children's products and preventing them from ending up in landfills. 
What led you to founding a company focused on pre-loved items?
I had worked in corporate luxury fashion for over 10 years and was witness to the unsustainable pace and insatiable appetite across the industry. As a result, I began to feel that my career choice was not fulfilling my sense of purpose. After having my first child, I saw first-hand how quickly kids grow out of their clothes leaving behind closets bursting with smaller sizes, most of the items barely worn.
The seeds for Retykle were sown as I saw a perpetual problem of how to cycle through the piles and piles of outgrown high-quality clothes and keep those items in circulation so other families could benefit. I wanted to create a resale process that minimized time and effort for busy parents but maximized positive impact on the environment and our surrounding community.
It has taken a lot of teamwork to realize this vision but now, five years on, we have grown from strength to strength and have built an incredible community of Retyklers along the way, which we are now ready to expand across Singapore.
I read that you are expanding to your first international market–Singapore. What is your strategy for achieving growth in the region?
To start, we ensured that our technology was built to support replication and scalability. We completed a round of funding at the start of the year which allowed us to further build out our tech stack with an eye on expansion. Having the right systems and processes in place has allowed us to now start expanding overseas.
Singapore is a natural second market for Retykle as there is already a greater awareness of the need for a more sustainable lifestyle and as such a high adoption rate of buying and selling secondhand. We look forward to bringing our resale platform to Singapore and providing parents with more sustainable options when it comes to their children's wardrobes.
Our community has a natural flywheel effect and we can't wait to see the loop grow. Going forward, we will drive our expansion to introduce circular markets across Asia and beyond.
For Anchanto's Vaibhav Dabhade, digitalization requires a deep structural shift for companies getting into e-commerce [Q&A]