Digitalization is the name of the game, especially as the new normal has driven enterprises and consumers toward new ways of doing business. This is reshaping how we buy goods and access financial services. The e-commerce boom is said to have been brought about by this accelerated pace of digitalization.
However, according to Vaibhav Dabhade, Founder and Chief Executive Officer of Singapore-Based B2B SaaS Company Anchanto, digitalization cannot be achieved for its sake alone.
In this TechNode Global Q&A, Dabhade provides key insights on how adopting a data-focused and backend technology-centric strategy can help brands and merchants seamlessly navigate the challenges of online and offline business operations. Anchanto is transforming the e-commerce logistics sector with its integration in over 100+ e-marketplaces across the APAC region and has processed over 4 million orders on its e-warehouse management and order management online platforms during mega sale days in 2020.
A global company headquartered in Singapore, Anchanto has operations across 14+ countries. Through its proprietary SaaS products and strategic partnerships, the company helps brands, retailers, online sellers, 3PLs, warehousing players, postal associations and e-distributors, equip themselves with e-commerce capabilities. Anchanto's SaaS products were developed in-house for clients such as Garnier, L'Oreal, Maybelline, amongst other leading brands, before being released in the market.
Anchanto currently serves a massive customer base comprising of global players such as Nestle, Pos Malaysia, Telkom Indonesia, GreatDeals, 3M, Luxasia, Lazada, DKSH, Essilor, La Roche Posay, ASOS, VIP Plaza, Bosnet, and many more. The company integrates its customers seamlessly with 43+ online marketplaces across Southeast Asia such as Lazada, Zalora, Amazon, Qoo10, Flipkart, BliBli, 11Street, etc,, to push inventory, digital content, promotions, and receive customer orders–all in realtime.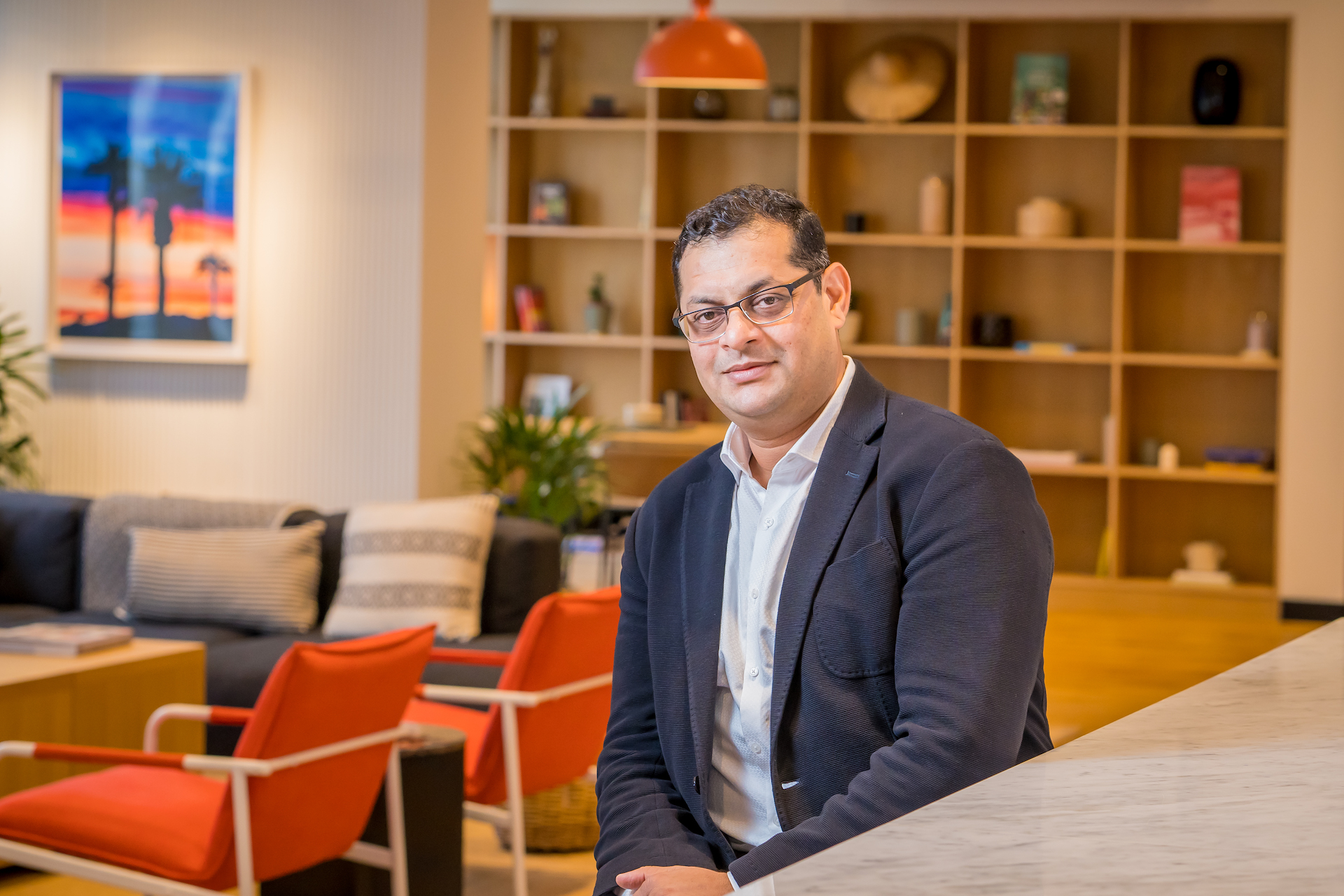 What are the trends driving innovation in e-commerce? How are tech investments accelerating such innovations?
Technology today is omnipresent and plays an important part in the enablement of all the innovations when it comes to e-commerce. The industry has witnessed tremendous growth in the past few years, which has been bolstered by the recent pandemic. E-commerce is evolving on many levels, with all of them revolving around the common goal of achieving a superior customer experience at some point or the other.
The first trend being adopted by most e-commerce businesses including SMEs is about going omnichannel. It is no longer a mere buzzword, but a concept fast materializing into reality in the backdrop of the realization that being offline will never be enough again.
Of course, offline selling will never go away but the rise of online shopping makes it imperative that the two must come together. And given that customers do not differentiate between channels, companies have already started deploying strong omnichannel strategies backed by powerful technology.
That being said, it does not imply that the enterprise actors having higher cash reserves are at advantage. Technology being the differentiator, it actually levels the playing field for actors of all sizes in the market.
The second trend is that SMEs, brands, and e-commerce startups have started implementing Direct-to-Customer (D2C) by optimizing the way they treat their sales channels. Instead of just sticking to their online stores to go D2C, they have now started to piggyback on marketplace selling to divert more visitors to their own online stores.
As a third trend, all companies having their own warehouses or storage units have realized that being limited to selling only their products is reductive for their businesses. Instead, they are using their know-how to offer fulfillment for other brands and retailers. This helps them make the optimum use of their space and also maximize revenue.
Lastly, another emerging trend is Social Commerce. Today, a majority of e-commerce customers are also present on social media channels and engaging with brand pages. With each social visitor being a prospect for sales, brands are now looking to convert these visitors into shoppers. Most of these brands are looking for ways to convert social media engagement into sales.
Of course, big tech investments from global actors are expediting these trends. For instance, Walmart recently wrapped up its Flipkart acquisition deal for $16 billion, a valuation of over $20 billion, making it the world's biggest e-commerce deal. According to another CB insights report, in the first quarter of 2021, funding for e-commerce startups hit $11.7 billion–up from $2.8 billion in the first quarter of 2020 and $5.2 billion in the first quarter of 2019. It showcases an industry-wide realization: more VCs are investing in e-commerce startups and more businesses are adopting digitalization.
What are the three key challenges in this industry that warrant a tech-driven approach? How is Anchanto addressing these challenges for businesses and end-users?
The three main challenges that are faced by the industry today are:
Offering consistent experience across channels is no longer luxury
Lightning-fast delivery expectations
Selection of suitable technology & technology providers
Firstly, with customers present everywhere–online and offline–they expect brands and retailers to offer them the same shopping experience regardless of the channel. Businesses today need to deliver an omnichannel experience to their customers by ensuring that their offline stores and all online sales channels are connected.
Some of these services include click-and-collect, try and buy, shop online and return in-store, consistent rewards programs and promotions, etc. This approach involves tracing and being present across the customer's shopping journey and making it an easy one for them, no matter where they approach the brand.
Secondly, the rapid fulfillment of orders is one key challenge that is faced by actors in the e-commerce industry. Solutions like same-day delivery or two-day delivery are available to some businesses and they are the ones staying ahead of the competition today. Having a warehouse space or fulfillment workflow that is ready to handle seamless fulfillment is what can help them deliver on such expectations.
And thirdly, the challenge that is faced today is regarding selecting the right technology and technology companies. Right from the order and inventory management to fulfillment, catalog management, promotions management, access to real-time data and analysis to optimizing warehouses for e-commerce fulfillment–the right technology infrastructure is paramount.
We are pleased to be perfectly positioned in the market, having developed our products after using the insights and feedback and know-how gathered over the last 10 years across APAC. We currently have two platforms–Anchanto OMS (SelluSeller) and Anchanto WMS (Wareo).
The first platform, Anchanto OMS, helps businesses to simplify and automate their e-commerce backend operations such as inventory, orders, pricing, promotions, sales data, reports, catalogs, digital assets, and much more across multiple channels on a single platform. Integrated with 100+ eCommerce marketplaces, webstores, accounting tools, last-mile carriers, and ERPs such as SAP, Anchanto OMS helps businesses to leverage the right balance of technology and integrations. With the OMS, they can implement an omnichannel solution for their business, connect with delivery partners and fulfillment providers to ensure rapid delivery, and eliminate operational errors by ensuring smooth processes.
Digital transformation is much more than just building an app or being present in a marketplace. It is about going digital completely–and ensuring you have the right structure to support this shift.
The second platform, Anchanto WMS (Wareo), is a full-suite Warehouse Management System for actors that manage or operate warehouses for eCommerce (B2C) or retail businesses (B2B). Given that Anchanto WMS comes pre-integrated with Anchanto OMS, actors using the OMS are able to receive, process, and fulfill orders across channels directly from their warehouses. Both our products ensure that brands can offer their customers exactly what they are looking for through simplified backend management.
Through what practical ways can SaaS streamline the digitalization efforts of businesses, particularly in the context of transactions and engagement (B2B, B2C, etc.)? Can you cite some case studies?
The relationship between digital transformation and SaaS is more layered than most businesses understand. Nearly every actor has used the term digital transformation in one way or another. But, just being present online, be it as a store or on social platforms, is not enough. Digital transformation is much more than just building an app or being present in a marketplace. It is about going digital completely–and ensuring you have the right structure to support this shift. This would require actors to insert technology in all areas of their company.
The role of SaaS is to simplify this process. SaaS solutions focus on simplification and optimization of internal processes. SaaS solutions are web-based and flexible, having the ability to change as per updating requirements. If you are a growth-oriented organization, you must not put in the time and effort to make internal changes. Saas allows businesses the flexibility to pay for advanced technology within their operating budget. From increased growth possibilities, decreased cost for data storage, flexibility to make quick changes in business strategy, SaaS can be a game-changer for all e-commerce businesses.
For instance, SPF Home Deco (KitchenZ) is one of our customers in Malaysia. The company is an e-commerce furniture retailer selling home and living products through different marketplaces. Although the company was achieving gradual progress, they realized they had two main challenges: the inability to manage surge orders and rigid process flows. Therefore, they needed a platform that could help them efficiently to handle large volumes and have flexible workflows. SPF Home Deco decided to use Anchanto OMS & Anchanto WMS to manage end-to-end operations across all their channels.
Saas allows businesses the flexibility to pay for advanced technology within their operating budget. From increased growth possibilities, decreased cost for data storage, flexibility to make quick changes in business strategy, SaaS can be a game-changer for all e-commerce businesses.
With automated management, SPF Home Deco was able to handle surge orders during all special seasons and fulfill them without any operational errors. As our team migrated their entire data on our WMS, it was easier for SPF Home Deco to monitor everything in real-time. This provided valuable insights that helped them scale their business operations and improve fulfillment processes. The company was able to extensively improve their speed of operations, allowing them to double their revenue in a year. This encouraged them to expand Anchanto technology to their operations in Singapore as well.
Would you consider Southeast Asia to have a fragmented e-commerce environment? What are the upsides and downsides of such? And how can businesses leverage tech to their benefit?
Southeast Asia is home to various countries, cultures, and languages. All countries have their own actors, buying behaviors, preferences, rules & regulations, payment systems, tax laws, import-export laws, making it a complex region to function in. For e-commerce actors, this means every system needs to work with two or three other systems- no system/actor can work in isolation. Also, some markets are very mature like Singapore, but others like Indonesia, and the Philippines are very dynamic and already have huge order volumes, still have a lot of room for growth.
Some key challenges here would be for businesses to offer a seamless experience to their customers. From fulfillment to returns to going cross-border can be a challenge in this region if not supported with the right tools. Some challenges that are native to this market include a wide range of ethnicities, languages, and consumer preferences, lack of a strong regional payment and logistics infrastructure, lack of trust in e-commerce platforms, especially when credit cards are involved, etc. In some markets like Thailand, 85 percent of consumers not living in major metropolitan hubs make online payments through mobile phones.
The e-commerce environment, as a result, has been fragmented as well. But, it is crucial to remember that fragmentation leads to complexities–but also presents opportunities for early adopters of the right technology.
For retailers, in order to succeed here, they must ensure they have the right technology to work through the fragmented market. They can work with platforms that are built with local know-how about the region and eliminate some of these challenges in the very first instance. This will allow them to infiltrate each market segment and location. Businesses that have the vision to adopt technology solutions to offer a consistent brand experience to customers by implementing an omnichannel strategy, making the most of ready integrations, enhancing backend operations, and preparing warehouses for e-commerce fulfillment can actually benefit from the current situation.
With the trend of Southeast Asia companies recently gaining billion-dollar valuations, what are your thoughts on the race to achieving "unicorn" status?
It is great to see new ideas and innovations take shape in the e-commerce world. We are currently living in exciting times as more and more businesses are bringing in solutions through innovation at the core of what they do. The only thing that will truly transform the future of e-commerce is when businesses focus on solving a problem and keep that as their focus always.
For us, this journey has always been about helping our customers achieve their maximum potential. Our focus is on bringing forth a comprehensive digital product suite to help all businesses manage and scale their digital commerce and logistics operations. The journey will be a long one as we are excited to innovate and see how we can bring forward new, robust solutions. And one of our biggest goals while doing so is to become No. 1 customer-centric company in our domain.
What is the future of e-commerce in Southeast Asia?
The future of e-commerce in Southeast Asia is promising and full of opportunities. A recent study mentioned that there are likely to be 350 million digital consumers in SEA at the end of 2021 compared to around 310 million at the end of 2020 (The Drum). The trends are already shifting towards e-commerce as digital spending per person is up 60 percent compared to last year, SEA consumers are not just spending more online as forecasted in 2020, more of them (45 percemnt) are using online as a primary purchase channel.
The last two years have seen tremendous growth for e-commerce actors in the region. The pandemic has changed the way people shop, and even after things go back to normal, e-commerce is here to stay. Consumers across Southeast Asia are continuously choosing the digital mediums to get their daily essentials, and have formed a habit that is here to stay. This is a golden time for actors that wish to thrive on this need to ensure they have a strategy in place for expansion. But they must keep the right technology at the heart of their strategy to achieve success.
The next few years will see the current e-commerce boom taking a new shape and businesses enhance their offerings. In Southeast Asia, more e-commerce players and platforms are implementing more advanced tools to improve personalization with customers by focusing on customer demands and preferences more accurately.
Consumers across Southeast Asia are continuously choosing the digital mediums to get their daily essentials, and have formed a habit that is here to stay. This is a golden time for actors that wish to thrive on this need to ensure they have a strategy in place for expansion.
Going forward, companies must ensure they need to be operationally agile and flexible in responding to shifting market demands borne by unforeseen crisis situations. Leveraging the right technology platforms can enable growth while being cost-efficient, and can often be tailored according to the specific needs of the eCommerce business.
B2B is the next frontier in e-commerce, says GudangAda's JJ Ang [Q&A]