After the hype of the non-fungible token (NFT) boom early this year, speculation states that it will soon go bust. However, as with any hyped market, the future is always tricky. For this BEYOND Virtual Panel held on November 10, 2021, TechNode Global brought together NFT enthusiasts and analysts to explain the surreal popularity behind the NFT industry, its ups, and downs, as well as the challenging question: Is it boom or just hype?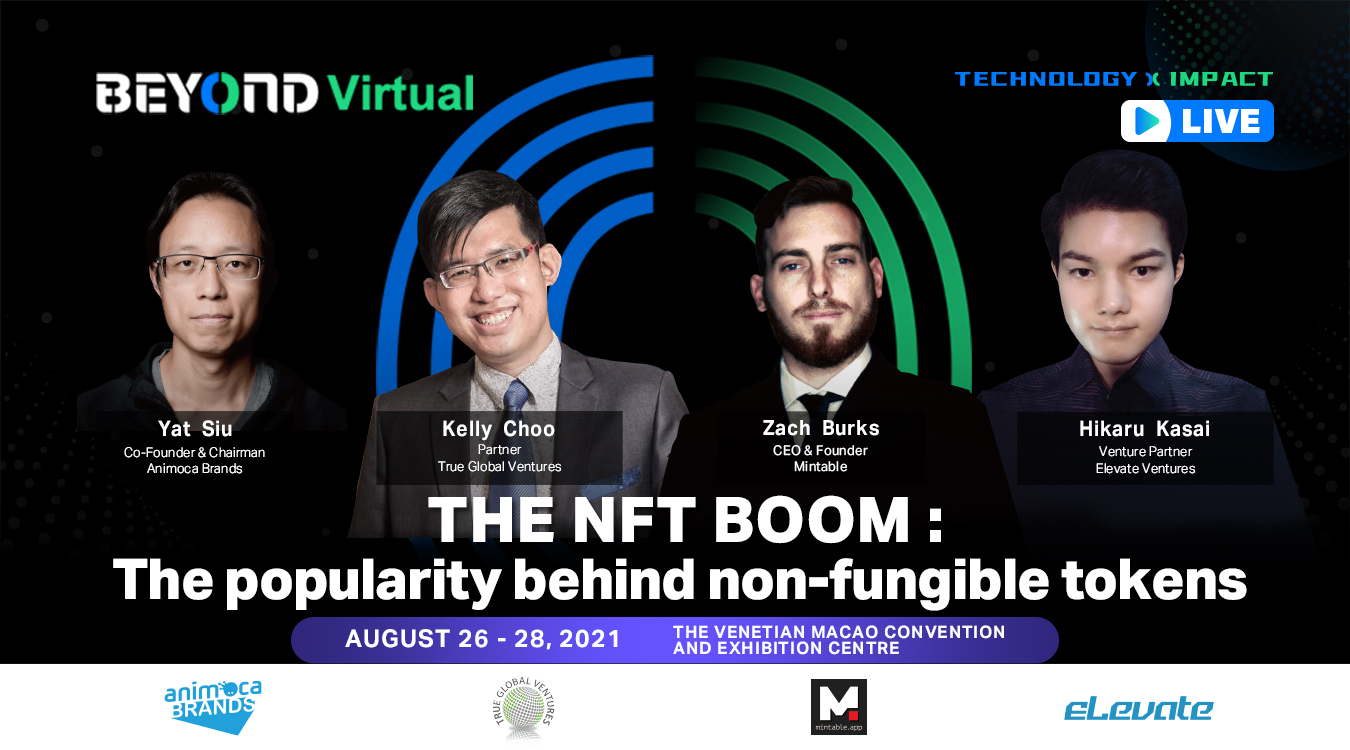 The panel featured the following:
Some highlights of the discussion included ideas that explored the value, allure, and game-changing potential of NFTs:
What are some crazy real-world examples of NFTs selling for high prices, and why do people continue to buy/sell them?
How do NFTs play a part in democratizing gaming, including play-to-earn, which has huge untapped potential? Couple that with the trending Metaverse concept, what can NFT and games bring about in terms of exciting new developments? People will always play games, regardless of a crypto boom or bust. So NFTs won't just be a fad.
There's never been such a historical shift in how open and accessible people can monetize their virtual assets. E-commerce platforms have become global marketplaces for instance, but it's still heavily controlled by centralized corporate entities. Data ownership, censorship, control–these are challenges that NFTs have the opportunity of solving, thus shifting away from a "feudal" model of gaming wherein the platform owns the content.
"It's a revolution taking place right before our eyes. Those who resist this movement risk being locked in a walled garden or disappearing eventually." – Yat Siu, Animoca Brands
Watch the panels across the week here. Click to check out the FULL virtual programs.
To access all our BEYOND Virtual prime content, register a FREE account now. You will receive an email confirmation and signup guideline before the online sessions.
BEYOND Expo on-site event will be held on December 2 to 4, 2021 at the Venetian Macao Convention and Exhibition Centre. See you there!
BEYOND Virtual kicks off on November 9th with 'What's Next?' from global industry leaders & investors