The new normal has been a driver of change for economies on a global scale, and this will be accelerated by a shift toward digital commerce, workplace digitalization, decentralization, and the rise of data and artificial intelligence.
SoftBank Ventures Asia, the global early-stage venture arm of the SoftBankGroup, fosters innovation in ICT and provides innovators with resources in addressing these trends and the technology needs of the time. SBVA also plugs startups into its ecosystem of 1,300 companies, including major players including ARM, nVidia, Yahoo Japan, Alibaba, WeWork China, and Tokopedia, and more, with $1.3 billion in funds under management across at least 250 companies.
In this TechNode Global Q&A with JP Lee, Chief Executive Officer and Managing Partner of SBVA, he discusses the trends shaping innovation in the region, as well as the challenges faced by innovators, including talent, resources, and decision-making. He believes that there is a big opportunity for innovators to deliver value to both consumer and enterprise ecosystems in terms of digitalization: "[B]usinesses will continue to increase spending on digital efforts to stay relevant in front of their consumers as well as spending to ensure that their workforce stays productive."
As CEO and Managing Partner of SoftBank Ventures Asia (SBVA), JP Lee oversees and makes investments for the corporate venture capital firm into high-tech startups in Asia, Israel, the US, and the EU. Before becoming CEO in 2018, JP was a Partner at SBVA for three years. He also currently holds eight board and advisory roles, including as Board Member at Toss Lab, a SaaS enterprise software company and as Member of Board of Directors at medical AI company Lunit and fan-initiated concert making platform MyMusicTaste.
A serial technology entrepreneur and investor, JP has been exploring the phenomenon of technological disruption and aims to discover startups that have the potential to greatly impact economies, business models and people. Prior to joining SBVA, he was Co-Founder and Chief Strategy Officer of Enswers, a video search technology company acquired by Tribune Media in 2015. There, he commercialised and drove the development of Automatic Content Recognition (ACR), negotiating with Samsung Electronics to apply ACR technology to all Smart TVs in North America. Prior to Enswers, JP was Vice President of Business Development at Gretech-GOMTV, South Korea's largest internet video service. He also ran the GOM Star League–the world's first e-sports league serving over 100 million viewers and negotiated multi-million dollar licensing deals with Google, Intel, and Warner Brothers.
Earlier in his career, JP was the Founder and CEO of startup Evixar Inc., a web-based remote control platform that developed and provided the largest PC remote control service in Japan. Evixar was acquired by public company Dacom in 2004.
JP studied at Korea Advanced Institute of Science and Technology (KAIST), majoring in Computer Science.
What are the trends driving innovations in Southeast Asia?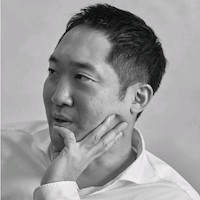 With increasing global geopolitical tensions and a regulatory crackdown on big tech, we have seen capital rebalancing towards Southeast Asia from investors; this has led to significant capital available for deployment which has enabled startups to raise significantly more capital to try new innovations.
With the increased e-commerce adoption across Southeast Asia, as many countries go in and out of COVID lockdowns, this has also spurred more businesses, particularly SMEs and micro-SMEs, to adopt a digital storefront and sell online to stay relevant in a social-distancing era. This has led to a sharp adoption of e-commerce enablement applications that provide one-stop-shop solutions for online and inventory management, credit and non-cash payment for these businesses.
Supply chain disruptions and efficiencies in emerging Southeast Asia continue to exist; this has led startups continuously finding new ways to tackle these challenges. New startups have emerged, for example, in direct farm-to-table grocery e-commerce or group-based or influencer-led e-commerce aimed at cutting out the supply chain and middlemen distributor inefficiencies.
We have also witnessed growth in the DeFi economy and the use of blockchain and cryptocurrencies in various new applications across Southeast Asia, and not just as a form of investment. For one, we have seen cryptocurrencies, particularly stablecoins, being used in cross-border payment settlements, enabling real-time settlements at a fraction of the fee charged by traditional financial institutions. We have also seen increasing blockchain technology used for smart contracts and supply chain financing.
We believe that artificial intelligence (AI) is in its early phase, but the adoption has increased significantly over the past several years. AI talents have improved, and businesses are able to better use 'plug and play' Data/AI-as-a-Service tools to derive insights from their data. According to research by EDBI and Kearny, AI has the potential to add $1 trillion to the region's GDP by 2030.
Has the COVID pandemic accelerated such innovations or adoption thereof in the region, and how does this influence ICT spend by enterprises, corporates, and businesses in general?
Yes, absolutely, the COVID-19 pandemic has no doubt accelerated digitalization in Southeast Asia and this is a trend I believe we will continue to see even as countries ease up restrictions. Here is an interesting statistic: in 2020, first time internet users increased by about 40 percent across Southeast Asia's top 6 economies. With this, we believe that businesses will continue to increase spending on digital efforts to stay relevant in front of their consumers as well as spending to ensure that their workforce stays productive.
Outside of the increased e-commerce enablement application as mentioned earlier, we are seeing enterprises and corporates spending more on SaaS tools to allow for better communication flow within the organization and with customers (i.e., AI chatbots and virtual assistants) as well as on cybersecurity given the increase in data being stored on the cloud and increasing number of cyber hacks. For one, the Singapore government has announced it will increase its spending on ICT by 10 percent from a year ago as a result of COVID-19.
The higher demand for collaboration technologies and business continuity brought on by the COVID-19 pandemic has also accelerated cloud adoption in the region. A recent study by Accenture found that 38 percent of companies in Southeast Asia have ramped up their investments in Cloud during the pandemic. In Singapore alone, there are already 60 data centers. CLMVT countries (Cambodia, Laos, Malaysia, Vietnam, and Thailand) are also increasingly modernizing their infrastructure to catch up with the rest of the region through closer economic cooperation within the wider Southeast Asia region to help them leverage each other's strengths.
What is the impact of these innovations or investments in growing the Southeast Asia economy, particularly in the context of the pandemic?
The investments into new innovations will be extremely positive for Southeast Asia. Firstly, it will bring more tech and engineering talent into the region, which has been its biggest challenge and bottleneck for further accelerated growth. Secondly, we expect new employment to be created which will lead to a bigger middle-income class, particularly in emerging Southeast Asia, which will in turn spur more consumption. We are excited about the region and all the new digital innovations that we are seeing. We look forward to being a long-term financial partner in the Southeast Asia region.
What are the three key challenges that innovators face, and what are SBVA's strategies in addressing these?
Lack of funds
What most early startups need more than anything are the funds to run the business. Startups are always short of money as they spend it at a rapid pace. The reason is that market expansion through launching new products or securing manpower is only possible with money. Therefore, in a market where countless companies appear and disappear in a year, the ability to raise funds determines the life or death of a company.
SoftBank Ventures Asia actively reviews not only the discovery of new startups but also the possibility of follow-up investment opportunities for existing portfolios. This is in line with SoftBank Ventures Asia's stance as an enabler in growing companies beyond just investments. In addition, we actively help early-stage companies raise funds by brainstorming IR strategies together and inviting other investors to attract new investments.
Lack of labor force
Another difficulty faced by early companies is securing competent talent acquisition. In the case of early-stage companies, the company's brand awareness is mostly weak, and in this situation, securing competent talent in the industry is quite difficult. Even if they have good startup members, it is essential to secure competent labor force in various areas for business growth.
Startups experience easier effort in securing talents once they receive investment from SoftBank Ventures Asia. In fact, SoftBank Ventures Asia's investment can serve as guarantee checks as we go through lengths in being careful and various reviews before landing on a decision. In addition to this indirect promotional effect, we actively support the securing of talent and awareness of our portfolio through value-add activities that directly help recruit and promote startups.
Difficulty in making bold decisions
There comes a time when you have to make bold decisions when running a business. The decision may be entering an overseas market, M&A, or sometimes painful restructuring or suspension of services. Whatever it may be, if the company fails to make the right decision at the right time, the company will miss crucial growth or a lifetime opportunity.
In times like this, having a discussion partner with knowledge and experience is crucial. SoftBank Ventures Asia supports startups by helping them make bold decisions through checking business items or markets from various angles, checking risks, and seeking new directions. For example, in acquiring SDI Media, Iyuno Media Group's No. 1 U.S. content company specializing in video caption production in Southeast Asia this year, SoftBank Ventures Asia provided support by helping them analyze the business performance and risks of the deal through in-house M&A experts. Currently, Iyuno-SDI Group has become the No. 1 company in the global content localization market, providing content to 190 countries in more than 100 languages.
Describe the benefits of your portfolio companies getting into synergy with the SoftBank network.
There are many benefits of getting into synergy with our network. Firstly, we connect our portfolio companies to our global network of over 1,000 companies. Our global network gives our portfolio access to a thriving community of entrepreneurs and innovators, and this helps them accelerate their growth trajectory. Our network also creates greater visibility for our portfolio companies, leveraging synergistic effects with the SoftBank brand. Moreover, our team helps portfolio companies explore new business and financing opportunities within the global SoftBank network.
What sectors are you investing in, and why is SBVA focusing on these?
Our expertise lies in ICT investments. We have two broad investment themes, namely technology innovation in AI, Robotics, Semiconductor, Mobility, AR/VR, and market innovation in consumer, enterprise, shared economy, healthcare, etc. We are confident that these AI services will help to maximize user benefits while lowering the cost.
Recently, there has been a lot of attention on 'untact' services that leverage AI technology. In the aftermath of the COVID-19 Pandemic, untact lifestyles such as 'remote work' are spreading, further increasing business opportunities for startups in the market. This can be attributed to the increase of society's capacity of accepting digital innovation and the need for service utilizing AI technology.
[
Editor's note
: 'Untact' is a Korean English equivalent of "non-contact" or "contact-free."]
Can you share a few portfolio companies that highlight your focus industries?
E-commerce
The COVID-19 crisis has increased the share of e-commerce in total retail, especially in EU countries. The transition from offline to online orders is also very active.
Marqvision – Marqvision provides an AI-based platform that helps brands detect and remove counterfeits on online marketplaces.
SNKRDUNK – a leading C2C e-commerce marketplace in Japan with +900 percent GMV. It leverages AI-based image recognition technology to verify the authenticity of products.
Delivery
The requirement to increase delivery efficiency and reduce delivery time has led to the use of aerial delivery drones and ground delivery vehicles to carry out the autonomous last-mile delivery of packages
Neolix – Neolix is a Chinese robo-van maker. They have delivered and deployed almost 1,000 autonomous vehicles in more than 30 cities across 9 countries.
Keenon – Developer of commercial services robots that are used in restaurants, catering, and other applications.
E-learning
The advent of several new technologies, such as AI, VR, and cloud-based LMS, drives market growth. The emergence of an AI-enabled e-learning solution accelerates the development of smart content, digitized study guides, and real-time questioning.
Mathpresso – Mathpresso runs AI-based educational technology platform 'Qanda" where students can upload pictures of math problems and receive help.
Digital health
Growing number of COVID-19 cases across the globe has increased the adoption of digital health technologies.
Lunit – Medical AI software company providing the world's data-driven imaging biomarker (DIB) technology that detects and characterizes abnormalities in medical images
AR/VR
High-rate growth in this market is driven by the proliferation of always-connected mobile devices, and a decline in TV subscriptions. This, along with the ability for recipients to choose content based on their preference, has led to the rise of such platforms.
Voyager X – AI based software provider which include video editing software Vrew, and a scanning app, vFlat
Miragesoft – VR game developer Miragesoft is known for its flagship title "Real VR Fishing," a mobile VR fishing game
For Kickstart Ventures, investment strategies revolve around the digital 'new consumer' [Q&A with Minette Navarrete]
Featured image: SBVA