The Malaysian first tech unicorn spotted an 'underserved' or 'unserved' segment in auto-financing.
---
Southeast Asian used car marketplace Carsome Group, which has recently reached unicorn status, plans to introduce auto-financing for graduates in Indonesia and Thailand, as it targets a loan size of at least MYR 100 million ($24.17 million) for its auto-financing business in 2022.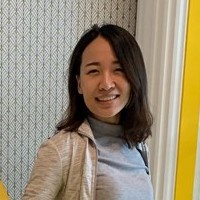 "Auto-financing for graduates is currently only available in Malaysia. We are working to have a similar product offering in Indonesia and Thailand," Carsome Group Chief Financial Officer Juliet Zhu told TechNode Global in an interview.
Based on data from the Department of Statistics Malaysia, there are about 5.35 million graduates as of 2020. Many fresh graduates face difficulty in obtaining auto-financing support because they lack credit history. The current economic situation also made it more challenging for them to purchase their first car due to stringent requirements imposed by conventional banks, according to Zhu.
"With the addition of this auto-financing for graduates to our product lineup, we hope to help graduates to purchase their first car and empower them to move forward with assurance and peace of mind," she said.
The loans are issued under the Hire Purchase Act 1967 (in Malaysia) and the product is in compliance with the relevant requirements, she added.
Carsome recently launched auto-financing for graduates who typically face challenges in obtaining loan approvals from conventional banks. The announcement came as it closed its $170 million Series D2 round of funding, bringing the company's valuation to $1.3 billion. This is complemented by new credit facilities of $30 million, bringing total funds raised to $200 million.
Used car platforms have laid their eyes on auto-financing. The business is deemed to be a lucrative one, according to traditional used car dealers, besides complementing and supporting their core car sale businesses. Rival Carro started providing auto-financing through its subsidiary Genie Financial Services in 2017, according to earlier reports.
For fresh graduates, getting their loan approved can be difficult due to stringent (conventional) bank criteria, Zhu said.
According to Carsome, the common factors causing their loan applications to be rejected includes having no credit score as they do not have loans under their names, being unable to produce required documents such as 6-month salary slip, overly high debt service ratio caused by monthly credit card spend, and weak guarantor's documents, among others.
Considering the above, Carsome Capital launched the auto-financing program for fresh graduates wanting to buy a Carsome Certified car.
Applicants will need to fulfill several criteria, she said. They need to apply with an Employment Letter of Offer to prove that they will have the income to support the loan repayment (no salary slip required), hold at least a degree certification which is within five years from their graduation date, and apply with their parents as a comfort guarantor whereby comfort guarantors can supply any form of income with no minimum requirement, she explained.
Zhu said the criteria set helped Carsome to manage risks in providing the auto-financing product.
"We have set several criteria that are within reasonable reach for most fresh graduates in the market. An employment letter of offer generally gives us a level of certainty that the applicant has a steady flow of income in order to meet monthly repayment obligations," she said when asked about how Carsome is managing risks for providing such auto-financing products.
Carsome also provides dealer financing and auto-financing for consumers.
Carsome provides dealer financing through its own in-house financing, where key benefits include less documentation required, as well as generally faster and more flexible process, tailored to the requirements of used car dealers.
"We also work with partnerships, for instance with Southeast Asia-based peer-to-peer lending platform Funding Societies, Axiata's micro-financing and micro-insurance unit Aspirasi for dealer financing," she said. "By working closely with Carsome, our financing partners can get a more data-driven approach, during the underwriting process or drawdown, therefore generally increasing the accuracy of underwriting and reducing the amount of paperwork typically required during registration."
As for auto-financing for consumers, Zhu said they benefit from seamless loan applications, competitive interest rates, character financing, and data-driven actual market value.
All Carsome Certified cars financed on its platform come with the Carsome Promise, which includes professional inspection, one year warranty, among others.
"We are constantly developing more products in-house, as well as exploring collaborations with more potential partners to elevate our auto-financing offerings," Zhu added.
Targets a loan size of MYR 100 million for 2022
Commenting on how substantial the auto-financing business will be, she said Carsome is targeting a loan size of at least MYR 100 million for 2022.
"We have completed our business-to-consumer (B2C) Financing proof of concept (POC) in 2019 and have started again on the financing mid-this year, to cater to rising consumer demands and to complement our business-to-consumer (B2C) business. We are targeting a loan size of at least 100 million ringgit for 2022," she added.
Founded in 2015 in Malaysia, Carsome provides end-to-end solutions to consumers and used car dealers, from car inspection to ownership transfer to financing, focusing on trust, convenience, and efficiency. The company becomes Malaysia's first tech unicorn after announcing a deal to acquire listings and content automotive platform iCar Asia in July.
Carsome transacts more than 100,000 cars on an annualized basis, which translates to around $1 billion in revenue. Carsome is considering listing in the United States within the next 12 months and is in talks with sponsors of blank check companies, Zhu said in an interview with Reuters.
Malaysia's Carsome raises $200M in financing round, valuation hits $1.3B