In late June, tech-enabled lift-maintenance company WeMaintain announced raising a $36 million Series B along with opening its APAC headquarters in Singapore.
The investment will enable WeMaintain to further build upon its IoT research and development capabilities, as well as solutions for regulating building operations with smart sustainability in mind. According to a TechNode Global Q&A with Byron Fuller, Managing Director of WeMaintain Singapore, such tech- and data-driven capabilities will provide building and property managers the capability to improve on their operational efficency and thus contribute toward their meeting sustainability targets.
Such digital tools will also provide engineers with the capability to work more efficiently. According to Fuller, WeMaintain also advocates the use of technology to "bust the OEM myth"–that is, the thinking that only "big brand" parts and supplies are correct for maintaining hardware like elevators and escalators. With proper market access, building operators and their maintenance teams can save huge sums sourcing replacement parts via the "true OEM" component manufacturers who supply the "big brands" the very same parts they sell to aftercare maintenance providers.
Deep tech is rarely visible, although such innovations do contribute to the bigger picture, in terms of safety, cost-savings, efficiency, and sustainability. In the end, with Singapore and other countries envisioning smart cities, solutions like WeMaintain are driving innovation in a centuries-old industry.
Below is the edited TechNode Global Q&A with Byron Fuller, Managing Director of WeMaintain Singapore, in full.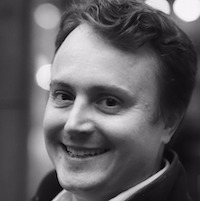 What are the trends in the PropTech and property industries that are driving innovation?
Unquestionably the PropTech boom is driven by data. There are both primary and second-order effects here.
Bottom-up operational data — meaning data captured from facilities management processes or operational equipment like elevators — is the last untapped frontier for real estate asset managers. It has enormous financial value creation potential in terms of:
Improving tenant experiences. Happy tenants turn over less, which in turn leads to a much more profitable building.
Operational and environmental efficiency. Capturing data that were previously 'invisible' enables huge cost savings and surprisingly large CO2 / greenhouse gas savings.  The quest for 'green buildings' is extremely active right now.
Capital expenditure (CAPEX) efficacy. Building operations equipment with operational data vs. without is like a modern physician using an EKG and having bloodwork on a patient vs. not.  We can now measure actual equipment behavior, maintenance spend, and 'user' experience to see how for example a lift or an HVAC chiller plant are performing over their lifecycle. Previously we just said, "Oh, it's 25 years old, end of life-cycle, replace it."  Now we can say, "Yes, but it's working perfectly, is safe, and is not costly to maintain.  Save that $250,000 of CAPEX for a few years."  This is huge.
Second, building 'users' and tenants, whose day-to-day lives as workers and consumers are increasingly served by the convenience of digital solutions like email, online banking, Lazada or Alibaba, etc, expect that same level of convenience in 'offline' experiences now too.  Now, for example, with the COVID-19 situation, 'users' are likely driven to demand building occupancy measurements (rather than just posting limits).
Specific to our domain, our surveys (n = 155) highlight that 61 percent of asset owners seek radically higher levels of accountability, reactivity, and above all transparency from their current lift and escalator maintenance providers. The strongest driver of tenant satisfaction — greater than a property manager's lease administration — is the perceived quality of facilities management.
Imagine if you're an asset owner and you want to reduce tenant turnover but cannot get your maintenance provider to furnish anything more modern than a printed-out Excel checklist. That is the gap WeMaintain is filling, providing asset owners with digital solutions and helping them realize healthier, more profitable buildings.  But you need to be a digital-first company to think that way.
What are the three key industry challenges that WeMaintain is addressing?
WeMaintain focuses on critical building operations, including lift and escalator equipment, fire safety equipment, heating, ventilation & air conditioning (HVAC), and automated doors.  At the moment, our focus is on lift and escalator equipment, which is our 'DNA':
We empower the value creators: the engineers.  Engineers are the quiet, essential, and undervalued driver of the whole vertical transport industry.  In the current industry model, technicians/engineers are undervalued, have a portfolio of work so large they cannot deliver high-quality service, and — despite being the group of people best able to understand new technology — are sent into the field with no digital tools. This practice has traditionally kept margins high while also supporting inefficient overhead structures in industrial companies.
We use technology to bust the 'OEM' myth.  The 'myth'  — especially in APAC — is that only the big brands can maintain their own equipment. In most global markets, lifts are a regulated commodity and governments mandate that they must provide aftermarket access to their parts catalogues and technical knowledge; there is no issue at a global level.
While the lift & escalator industry was shaped by great industrial concerns like Otis, Schindler, KONE, and ThyssenKrupp, those OEMs now also source heavily from — often the very same — third-party component manufacturers in China, Vietnam, and Korea. We at WeMaintain buy the same ones they do, albeit with a mark-up that is more customer-friendly. We have also developed an in-house app — similar to Taobao — that enables access to global parts and ensures that we can install them faster than any other brand is currently able to; even within their own brands.
We provide our customers online-banking style transparency.  Currently, it is almost impossible for an asset owner or building manager to hold large lift brands accountable and to demand reactivity.  We provide at-a-glance views of unfiltered data.  Customers can see in one easy view the status of their fleet of lifts and escalators. Perhaps in their 150 lifts and escalators, they can see that five of those are 'rogue' (not running as expected), and see that three of those five have been visited, or are scheduled for visit within service-level agreements (SLAs), and ask what's going on with the remaining two. This kind of transparency builds trust and forces us to be that much better in our performance.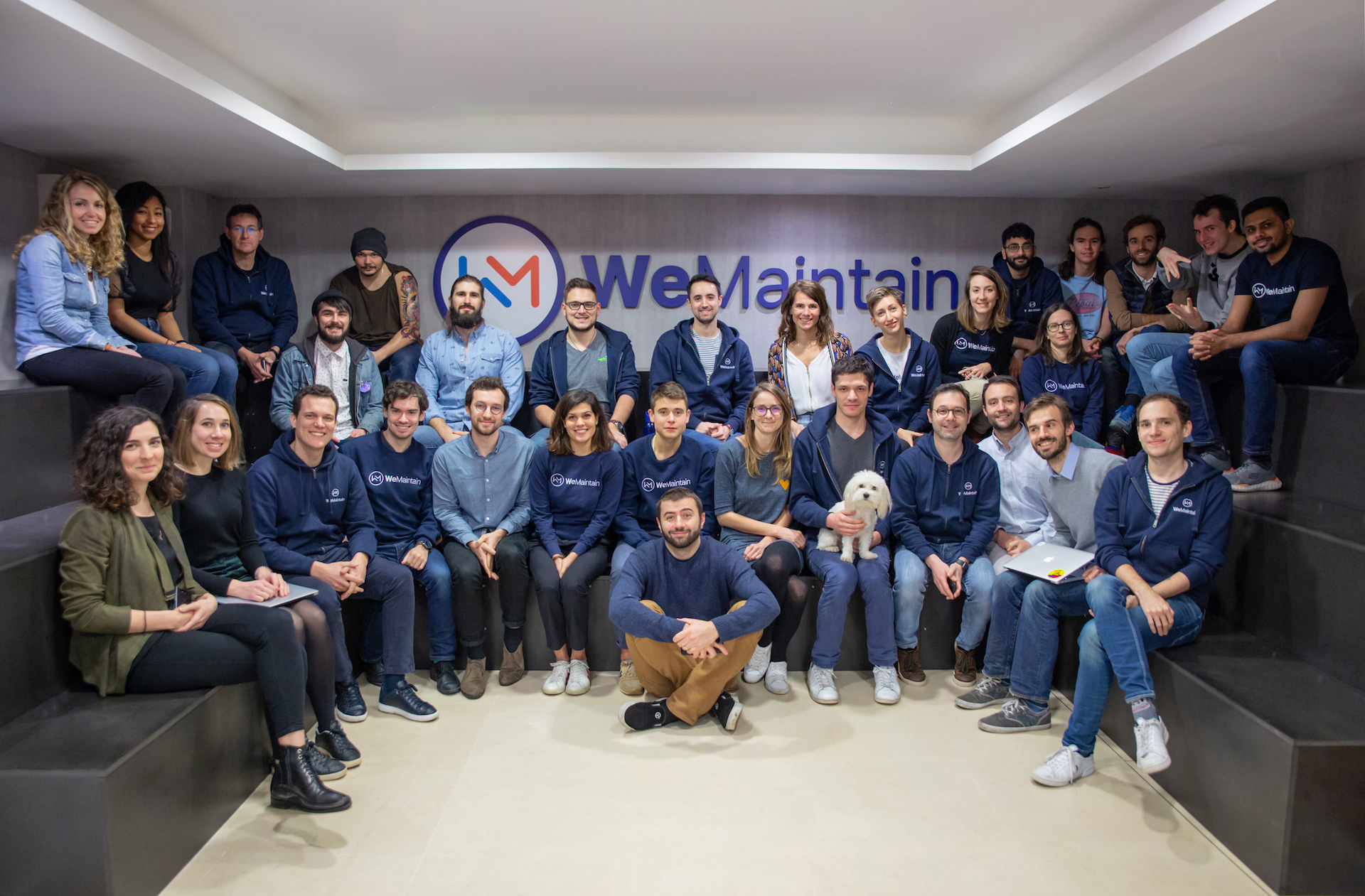 How is WeMaintain providing unique solutions to these challenges?
We are unique in being an end-to-end technology-enabled maintenance provider.  We use our own proprietary IoT and data ecosystem to feed insights to our engineers who have the bandwidth and skill to take preventative action. This allows them to fix small problems we detect before they would be visible or measurable by 'routine maintenance checks.' The net result is that our customers see 65-70 percent reductions in breakdown rates vs. industry averages in the first four months of working with us.
How will APAC benefit from WeMaintain's expansion into the region?
First and foremost we are out to be the iconic culture company of the mechanical trades in the Industry 4.0/digitization era. What Google or Netflix are for software engineers, WeMaintain will become for mechanical and electrical engineers: great, tech-driven places with teams valued for the economically critical work they so quietly and humbly do every day.  Our modern built environments are simply not possible without these people and their work.
Further, WeMaintain hopes to fuel digitization/PropTech in APAC markets. Our next-generation data offerings — powered by but unrelated to 'normal' maintenance — enable huge new value capture via true traffic-based pricing, CapEx prioritization, and tenant satisfaction measurement to name only a few.  These kinds of insights will change how landlords work and serve their tenants.
Tell us more about the 'Repaired Economy.' What role does sustainability play in your company's strategy in expanding in APAC and internationally?
The 'repaired economy' is a mentality. It looks at triple-bottom-line costs of replacing a worn/used item and prefers — when possible and where not load-bearing (meaning not creating risk due to material degradation through use) — to fix a component because that's often more efficient but also measurably better for the environment.
I touched on this above regarding CapEx prioritization.  I compare it to brushing your teeth.  Brush your teeth frequently and you radically reduce cavities, gum disease, bad breath, and related issues. The 'repaired economy' works the same way, in providing reparation regularly and fixing small issues over time to ensure greater sustainability.
Good sensor-enhanced mechanical equipment maintenance is really the same.  We can fix small things to preclude much bigger, much more expensive problems that typically require equipment to be taken out of service (sometimes for weeks). That elevator in your office building that's been out of service for three weeks?  That's what we try to limit as much as possible.
Sustainability matters a lot to us, and we will soon be rolling out energy-efficient offerings powered by our 'normal' work.  Also, we are a B corp, meaning we have a social mission. "Repair" mentality is part of that but, as above, we also focus on equitability across our team.  We have a lot more coming in this space, so please stay tuned!
What will be the main strategy for growth in the region, considering your recent fundraise?
The funds will be used overwhelmingly to pursue our organic growth strategy and replicate/adapt what we've learned in Europe for APAC markets.  We hear from every asset owner that we meet in Singapore that they are looking for higher quality maintenance at better prices.  So for us, it's mostly scaling our team to get our offer and track record out there. Some of the world's largest asset owners, like Allianz, WeWork, the London DLR, and BNP Paribas trust us with their equipment fleets in Europe, so we are able to easily provide compelling references to local asset owners who don't know us yet.
We are excited to have Series B growth capital to accelerate our hiring across sales & marketing, technical experts, and operations teams here in Singapore. Our team today is focused on lift & escalator work; we have already launched additional technical facilities maintenance offerings like fire & safety systems maintenance in Europe, so we'll roll out those product verticals here in coming quarters.  Finally, we will enter additional APAC markets in the next 12-18 months as well.
Aespada Technologies digitalizes 'archaic' construction logistics toward sustainable and lean operations