Editor's note: This interview is part of a Q&A series with winners of the ORIGIN Innovation Awards 2020. DRVR is a winner in the category Startup Awards–Fleet Management & Logistics.
---
Based in the Greater Mekong Region, DRVR is a company that develops solutions for the last-mile, logistics, and insurance industry, providing real-time management of vehicle fleets. The company was co-founded in 2015 by David Henderson and Yevgen Persada who had previously worked together at Intelematics Australia, launching Australia's first connected car service. DRVR has customers across the ASEAN, Australia, and now in South America. DRVR has 11 staff working 100 percent remote mostly in Thailand and Myanmar.
The company recently closed an investment round with Smart Axiata Digital Innovation Fund, Forte Insurance, and an Indonesian Family Office. This new funding round will drive expansion to additional markets, particularly Cambodia and Vietnam.
In this TechNode Global Q&A, DRVR's Co-Founder and Chief Executive Officer David Henderson shares how tech-driven innovations are making the industry more responsive to the needs of the times in what is "one of the fastest-growing parts of the world economy."
What are the three key challenges in the industry that DRVR is addressing?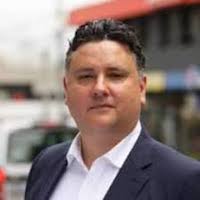 DRVR is based in the volatile Greater Mekong Region. This is one of the fastest-growing parts of the world economy. Logistics, e-commerce, and transportation are growing rapidly, and DRVR is developing solutions for the last mile, logistics, and insurance industry allowing real-time management of a fleet of vehicles.
Traditional logistics providers cannot keep up with the pace of growth. Traditional paper-based solutions do not allow businesses to scale. Real-time monitoring and allocation of assets are needed to allow logistics operators to manage demand peaks and ebbs are needed. GPS tracking is not enough. Fleet and logistics operators want to be able to monitor things like driving behavior, fuel consumption, and predictive maintenance needed.
How is DRVR addressing these challenges?
DRVR has developed our solution based on feedback from customers. We continually improve and enhance our service. We have developed a real-time logistics platform that can take data in from multiple different sources and pass that out via our portal or via API. We recognize that companies already have solutions in place for things like warehousing and route planning so we can design our systems to be open architecture and built on API. We use the latest technology and are cloud-agnostic.
What is unique about your solution and market?
South and Southeast Asia use a lot more motorcycles than other parts of the world. We have developed a unique solution for companies that use motorcycles. There are literally millions of these across ASEAN which make up a crucial part of the logistics infrastructure. We are utilizing the smartphone as a sensor to help detect rider behavior and identify accidents in real-time.
What are the emerging trends in your industry that will drive innovation?
We have seen the convergence of a number of key technologies and we expect this to continue. IoT, Blockchain, and AI are key technologies that will help to revolutionize the supply chain and logistics world. Countries such as Thailand and Myanmar which are low trust and have quite low productivity will benefit the most from solutions that make life easier and automate many of the mundane paper-based tasks which slow down development and commerce. Mobile-first or mobile-only solutions such as our rider safety app are designed for the millions of young people who are flocking to the gig economy over the region.
Apart from your key business, what is DRVR passionate about?
DRVR's staff are participating in the movement to restore democracy in Myanmar.
ORIGIN: How data and technological innovations are driving the future of logistics and freight management
Featured image credit: Unsplash