Editor's note: This interview is part of a Q&A series with winners of the ORIGIN Innovation Awards 2020. Buyandship is a winner in the category Startup Awards–Fleet Management & Logistics.
---
The global cross-border e-commerce market size is expected to reach $4.82 trillion by 2026, according to Facts & Factors. In an interview with TechNode Global, Wilson Chan, Chief Executive Officer at Buyandship, said that merchants are willing to tap into this cross-border trade. However, many have limited knowledge in international fulfillment due in terms of marketing and logistics perspectives.
Established in 2014, Buyandship is a solution that fosters cross-border commerce through global online cross-border shopping, logistics, and media. Its goal is to provide a one-stop service for online shoppers to get great products and deals directly from the United States, Britain, Japan, South Korea, Taiwan, Australia, and Italy, and quickly ship them back locally. By operating its own network and warehouses, Buyandship provides customers with safe, fast, and efficient delivery services at low prices.
In August 2020, the company launched Buyandship Plus, an add-on service to enhance parcel protection for users and to ensure higher confidence in cross-border online shopping. The solution is the first in Hong Kong to offer free return shipping for international purchases, as well as up to $52,000 in compensation for lost parcels. According to the company, it saw an increase in insurance adoption rate recorded at 168 percent quarter-on-quarter growth and 157 percent year-on-year growth in Q4 of 2020–an indication that there is a significant impact on relaxing user concerns on potential shipment risks.
In this Q&A, we learn from Chan how the company's solution is improving consumer confidence in cross-border e-commerce.
What are the key challenges in the industry that Buyandship is addressing?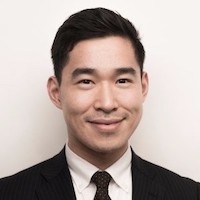 Fifty-one percent of all failed e-commerce transactions are due to logistics problems. Consumers have to suffer high shipping costs but at the same time take the risks of damage and loss upon the parcel receipt. This has created dissatisfying shopping experience and more seriously holds back the consumers from continuing shopping online.
In addition, seeing the global cross-border e-commerce market size and trends, it is expected to reach $4.82 trillion by 2026. Merchants are willing to tap into this cross-border trade, but unfortunately, have limited knowledge to fulfill the potential from marketing and logistic perspectives.
What is your solution, and what makes Buyandship unique?
We are offering our users and merchants worldwide access to our 11 overseas warehouses including the US, UK, Japan, Korea, China, Taiwan, Australia, Italy, Thailand, Indonesia, and Canada. Through this dedicated warehouse network, users can shop online from most countries without hassle. We are saving users 40 percent on the cross-border e-commerce delivery costs and also 10 to 30 percent savings on GMV from our merchant partners' exclusive discount.
Merchants who are on our network can access our 1 million targeted cross-border consumer-members through our marketing solution to promote their brands and products.
We have built an ecosystem interconnecting our users and merchant networks given the base of our well-established 11 overseas warehouse network, primarily to first ensure an efficient cross-border delivery service at a weight-based scheme for our users. To continue onboarding merchants for partnership, our ecosystem has driven a way to generate overseas GMV for merchants from 11 Asia markets. Meanwhile, users can be satisfied with overseas product variety at competitive pricing and get their goods through our cross-border delivery service.
What are the emerging trends in e-commerce that will drive innovation?
The ecosystem delivers buying and selling behavior data in view of product, pricing, and by region. It creates the big-data initiative that we can target to connect the user with the right product accurately and efficiently. With continuous data analytics, business insights could be interpreted in a timely manner and can thus react and change according to the user behaviors much faster. This is also beneficial to merchants for the best decisions on how they can expand their overseas businesses.
ORIGIN: How data and technological innovations are driving the future of logistics and freight management
Featured image credits: Unsplash