Editor's note: This interview is part of a Q&A series with winners of the ORIGIN Innovation Awards 2020. Kata.ai is a winner in the category Startup Awards – Artificial Intelligence.
---
"Customer acquisition, education, and engagement efforts moved online," wrote Google, Temasek, and Bain & Company in their e-Conomy SEA 2020 report. For many businesses, effective engagement traditionally comes with high HR costs. However, AI is changing all that by providing a way for businesses to automate the way they interact with customers without losing the personalized touch.
Kata.ai, a winner at the ORIGIN Innovation Awards in 2020, is an Indonesian Conversational Artificial Intelligence company focusing on understanding human conversation with a focus on empowering the way humans collaborate with technology. The company provides a conversational AI platform that enables enterprises to automate some of their operational procedures, such as customer service and helpdesk.
The Natural Language Processing (NLP) technology by Kata.ai powers multi-purpose intelligent virtual assistant for major corporations in Indonesia across different industries, such as Telkomsel, Unilever, Indosat Ooredoo, Hutchison 3 Indonesia, Bank BRI, Alfamart, Mandiri Tunas Finance, and Pegadaian. Kata.ai raised its Series B funding in Q4 2020 and launched a conversational commerce platform for SMEs called Qios.co.
In this Q&A with TechNode Global, Reynir Fauzan, Co-Founder & Chief Marketing Officer, Kata.ai, discusses how AI is optimizing customer touchpoints through automation and intelligent engagement.
What are the key challenges in the industry that your company is trying to address?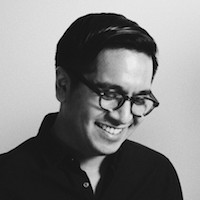 Simply put, we are looking to help enterprises generate more profit by utilizing AI. It means saving cost by improving their operational process, increasing sales by enabling chat-commerce as an untapped revenue channel, or getting to know their consumers better by enriching their CRM database with more behavioral data points.
With our conversational AI platform, enterprises can now automate some of their operational processes, such as customer service and helpdesk. By utilizing automation, their agents can focus on tackling more meaningful work, such as high-touch inquiries and complaints that require human sentiments and leave all the mundane and repetitive tasks to the virtual assistant.
Direct-to-Consumer (D2C) sales and marketing processes can also be automated and scaled instead of having to rely on real people behind the desk, making brands reachable anywhere and anytime by their consumers, be it in the middle of the night or early in the morning.
What is your company's background, and what makes your solution unique?
We started six years ago as a virtual concierge service called YesBoss, where we managed to obtain millions of Indonesian language natural conversation datasets. As the pioneer of the conversational AI platform in Indonesia, we also worked with top enterprises and have been exposed to the best practices in various verticals, from telco, banking, to FMCG.
So, not only do we own the leading NLU for the Indonesian language, but we also have the knowledge and best practices to maximize our clients' business output. No companies in this space have the amount of data and expertise that we have.
How is Kata.ai innovating amid the industry's emerging trends?
While we continue growing our enterprise business market share organically, we are also entering the SME space to increase our market reach. Indonesia's digital economy is forecasted to reach $125 billion in value by 2025, and it is also estimated that by 2030, the impact of artificial intelligence on Indonesia's GDP could reach $366 billion.
One of the emerging trends that will drive innovation is expanding AI-powered services towards SMEs, particularly social commerce, and accelerating AI services in other industries such as healthcare and engineering. Kata.ai is here as an enabler to help industry players thrive with artificial intelligence technology. In addition, small businesses must find new ways to survive and sustain sales amid the many challenges posed by the ongoing pandemic.
As many as 125 million Indonesians have used WhatsApp, and 70 million of them already have Instagram. Businesses should utilize this to provide a new shopping experience for their customers.
Featured image credit: Pixabay