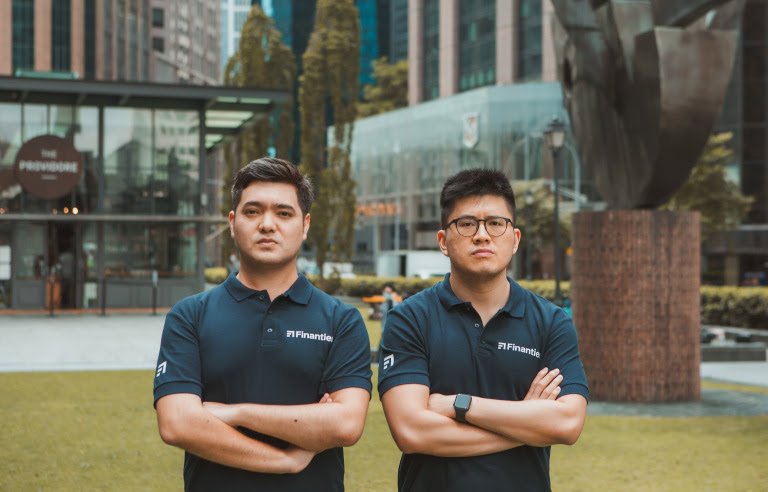 Finantier, a Singapore-based startup that specializes in open finance, is set to be part of Y Combinator's W21 startup accelerator program next year. Additionally, the company received an undisclosed amount of funding support from the American startup accelerator known for providing seed funding for now famous brands such as Airbnb and Dropbox.
Aside from taking part in the 2021 accelerator program of Y Combinator, Finantier is also set to join the Indonesia Financial Service Authority regulatory sandbox, where it expects to find FinTech partners in Indonesia to help improve and market its products and services.
From seed to acceleration
With the support it has secured, Finantier intends to grow its technology team and enhance its range of products and services. It's an exciting year ahead for the startup that only recently closed a pre-Seed funding round led by East Ventures and participated by Genesia Ventures, AC ventures, and Two Culture Capital, among others.
Finantier CEO Diego Rojas is looking forward to the exciting developments the company is going through. "Y Combinator is a unique opportunity for Finantier to accelerate growth with the help of world-class mentors, connect with some of the top early-stage investors and build strategic partnerships for our future expansion plans," Rojas says.
The partnership with Y Combinator is seen as a chance to expedite the startup's growth and facilitate its expansion into other markets. Currently, Finantier's focus is on Singapore and Indonesia. However, the company aims to follow Plaid's lead and become a global FinTech company. The Philippines and Vietnam are being eyed as the first few markets to conquer for the planned expansion.
Advancing open finance in Southeast Asia
As an open finance advocate, Finantier provides solutions designed to give consumers more control over their financial data, instead of siloing them within banks and other financial service providers or institutions. These solutions allow consumers to grant or disallow apps or sites secure access to their financial information.
To this end, Finantier developed an API for the unified handling of users' financial data (with their consent). This API includes analytics with machine learning enhancement to perform KYC verification and generate fair credit scores. The company also created an open finance infrastructure and ecosystem that powers other FinTech products to speed up their time to market and reduce costs.
In a TechCrunch interview, Rojas discussed the concept of open finance, noting that it serves as the umbrella under which open banking, embedded finance, and other related services operate. He explained how Finantier's solutions address the problem of being underbanked especially in Southeast Asia.
"Particularly in a region like Southeast Asia, where about 60 to 70 percent of adults are unbanked or underbanked, we believe in helping consumers and businesses leverage the data that they have in multiple platforms. It definitely doesn't need to be a bank account, it could be in a digital wallet, e-commerce platform or other service providers," Rojas said.
Finantier may be compared to open banking startups that focus on Southeast Asia, such as Brick and Brankas. However, what sets it apart, according to Rojas, is its focus on open finance. The company specializes in developing an infrastructure with which financial institutions can build more financial services for end users.
Finantier is still in beta mode but is already doing preparations for its official launch. The company has not revealed the exact date of its launch, though. It is currently working with over 20 clients in Singapore and Indonesia to test its products and implement tweaks and enhancements.
Despite prominently identifying itself with open finance, Finantier also offers other FinTech services. This is unsurprising considering that all of Finantier's founders have experiences in the development of financial technology products. The company also has products applicable to the fields of business lending, mortgage, and insurance underwriting.